If there's one thing I get asked about more than anything else it's breastfeeding friendly tops and dresses. And don't worry, I feel you! Clothes that are nursing-friendly are often difficult to come by.
I'm now 9 months into breastfeeding my second daughter,  and my first was also breastfed, so I have picked up a few tips and tricks along the way.
I must confess that these days I tend to wear any old top, as Audrey nurses less frequently, however the tops I've featured here allow easy access from the top, so your stomach is not exposed. If you're worried about stomach exposure but still want to wear a t-shirt, you can always wear a nursing singlet underneath.
If you're looking for more tips on what to wear while breastfeeding, check out my post at Styling You here.  If you're after more breastfeeding-friendly, specific tops, be sure to check out Blossom and Glow,  The Blushing Fox or Mammas Got Milk. 
Here's 7 of my favourite breastfeeding friendly tops that are hanging in my wardrobe right now. (Stay tuned for my feature on my favourite breastfeeding-friendly dresses soon.)
1. *St Frock drape top AUD$49.90
A great little top from St Frock, they have many prints in the same design, check them out here.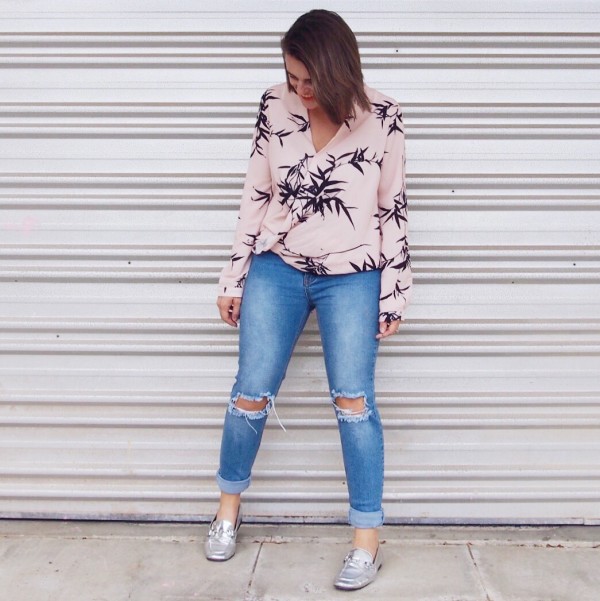 2. Kmart chambray shirt AUD$20 in store, try this one on sale for AUD$59
I love chambray as it makes me feel polished yet cool. This shirt was a steal but there are plenty around. If you don't own one, get to it, immediately!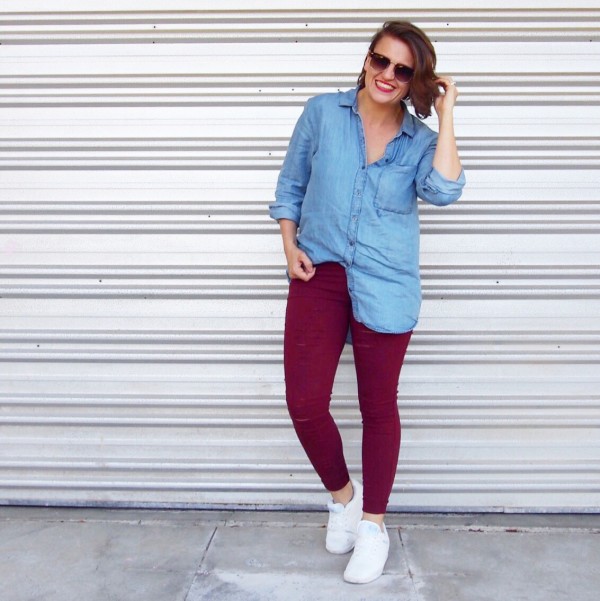 3. *Blossom & Glow Maryann top AUD$49
Great breastfeeding friendly drape top with button closure. So comfortable as well.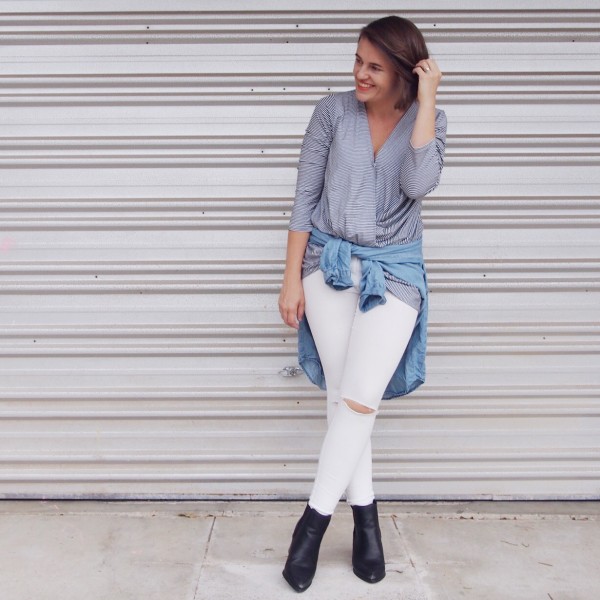 4. *Shabby Sisters striped top AUD$55 or try this one for AUD$55
Gorgeous easy-wear shirt with a bit of pizazz. Try the black and white striped one as I think the navy shirt has sold out.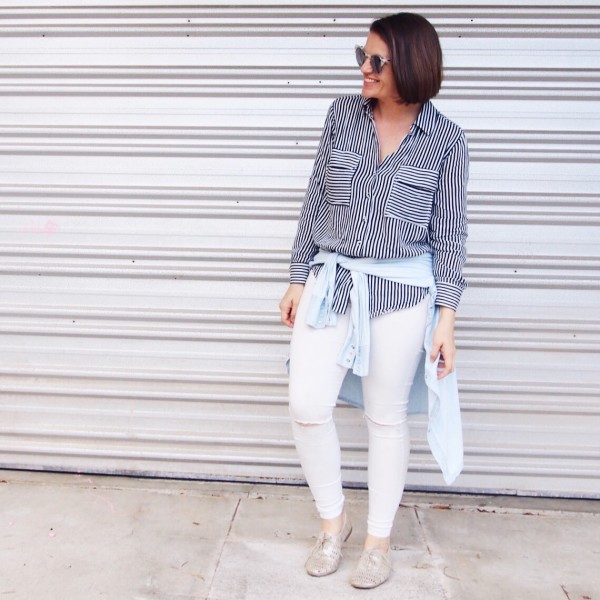 5. *St Frock button drape top, last season, try this similar one for AUD$49.90
This is a gorgeous chiffon top that is actually very dressy. Easily dressed up or down with a pair of jeans. And button closure at the front too.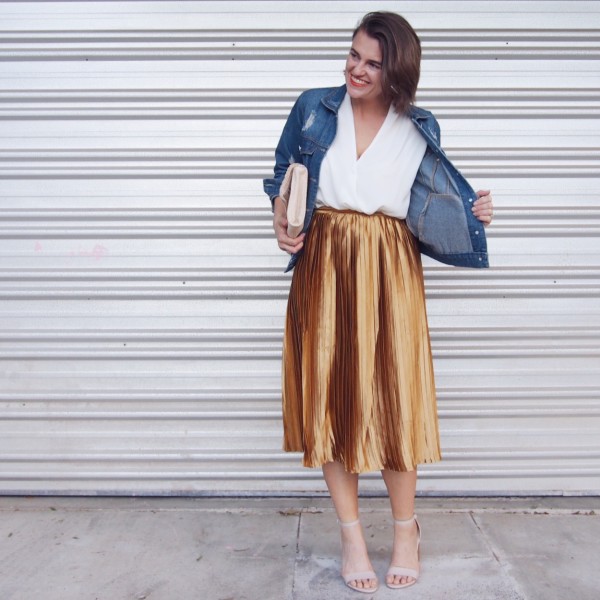 6. My $2 op shop white shirt, try this one for AUD$79.95
I found this shirt years ago in the plus size section. It's amazing and probably one of my most favourite wardrobe items. It also goes straight into the soak bucket and into the washing machine with no problems!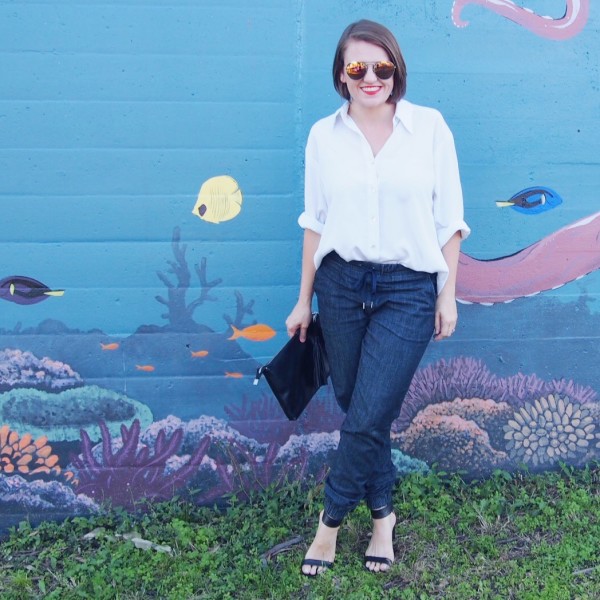 7. *Billy J roaming top AUD$55 (in grey)
This one is so stretchy you can pull it down to feed.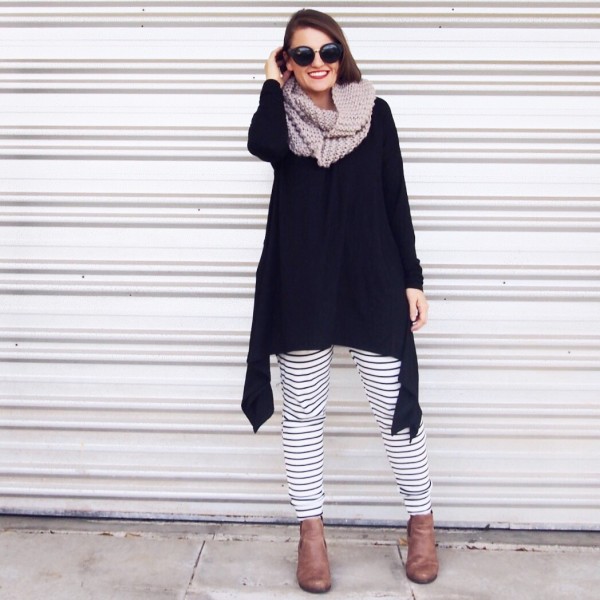 *gifted
This post contains affiliate links which means if you click to buy, I may earn a small commission, however you do not pay any extra. 
If you are breastfeeding or have in the past, what sort of tops did you like to wear?