I don't talk nearly enough about bags here on the blog. But, I use one every, single day! A bit bizarre when you think about it. Well, today I've decided to rectify that by featuring 16 of my favourite everyday bags under $100 online right now.
At the moment, I have on rotation a tan bag and a black bag, with a bright colour bag and a neutral beige coloured bag in the back ups. Although I'm still carting around nappies for my youngest (who's 1.5), I find I can get away with a bigger, normal handbag and just throw in a couple of nappies, wipes and a spare change of clothes.
In terms of what's in – anything goes but classic black and tan are always good options. Details including Pom Poms, bag tags, rings and embroidery are in, and patent is coming back. I also love a tote bag that includes a shoulder strap. If you're after something a bit different this year – try a straw or basket style. And, for something practical and hands free, try a backpack. There's tonnes around and they're perfect if you're running around.
So today I've tracked down 16 of my favourite everyday bags all under $100.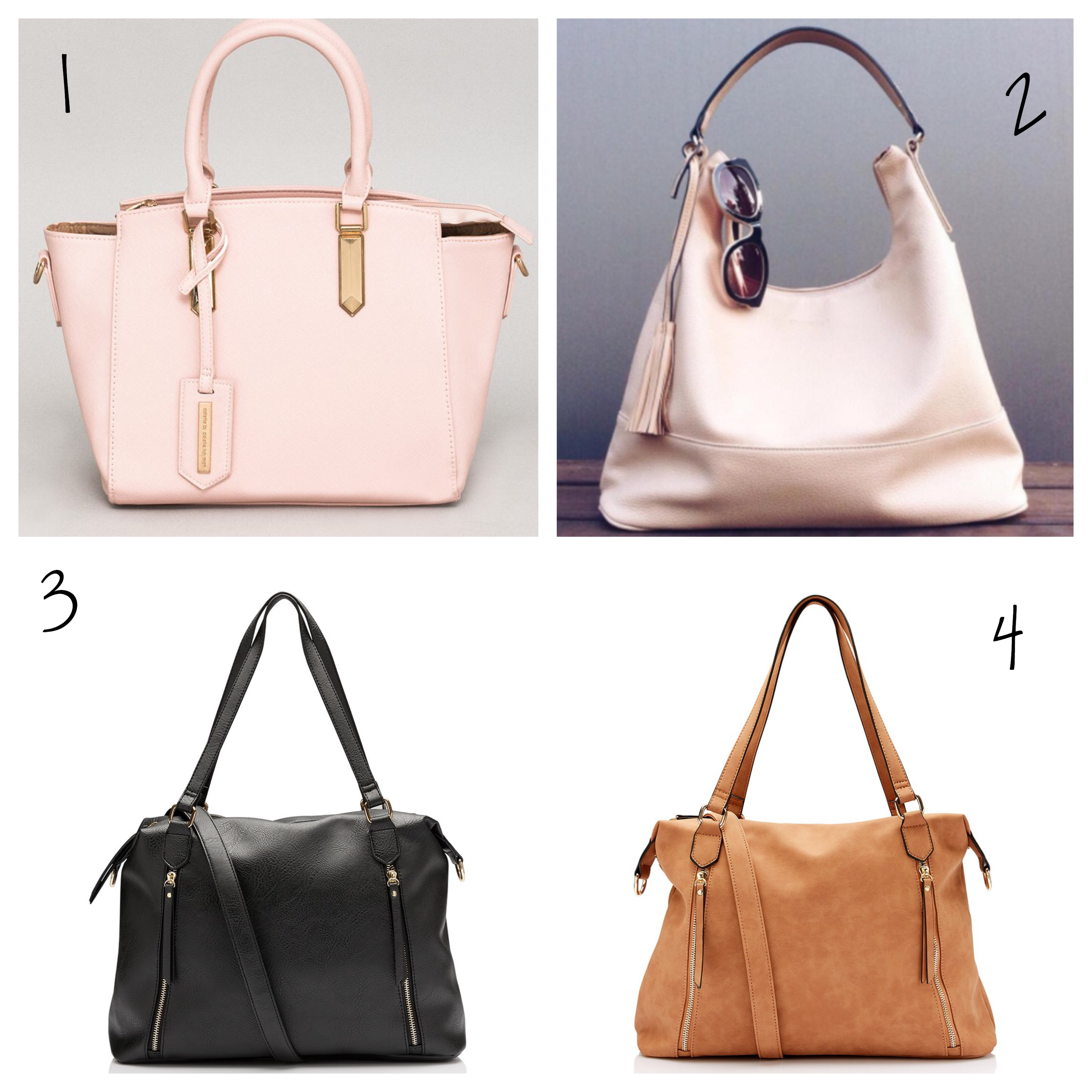 1. Colette bag AUD$59.99
2. Caramel and Co hobo AUD$59.95
3. Sportsgirl bag AUD$59.95
4. Sportsgirl tan bag AUD$59.95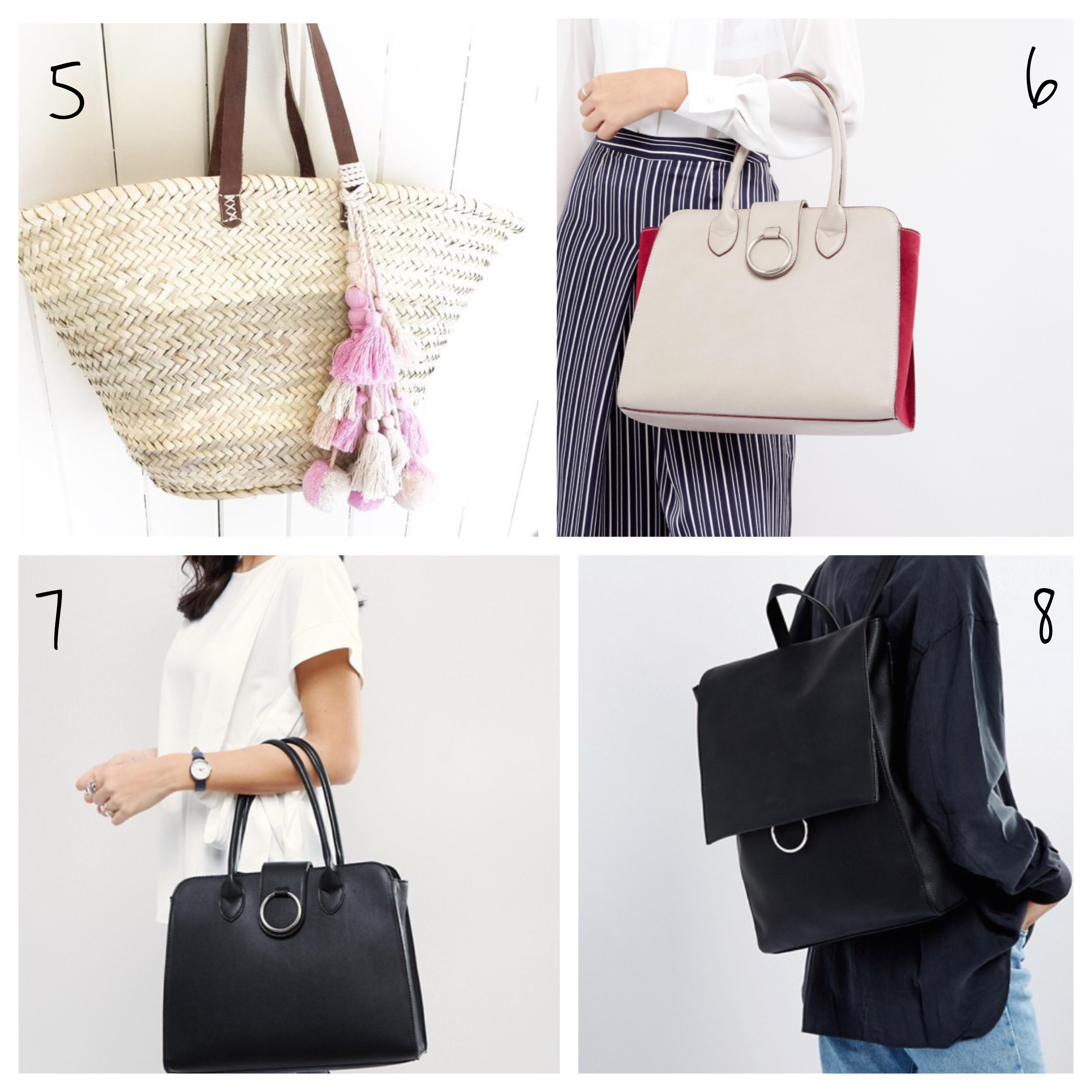 5. Bahsket bag AUD$75
6. ASOS tote with ring detail AUD$44
7. ASOS black tote with ring detail AUD$44
8. ASOS ring flap backpack AUD$56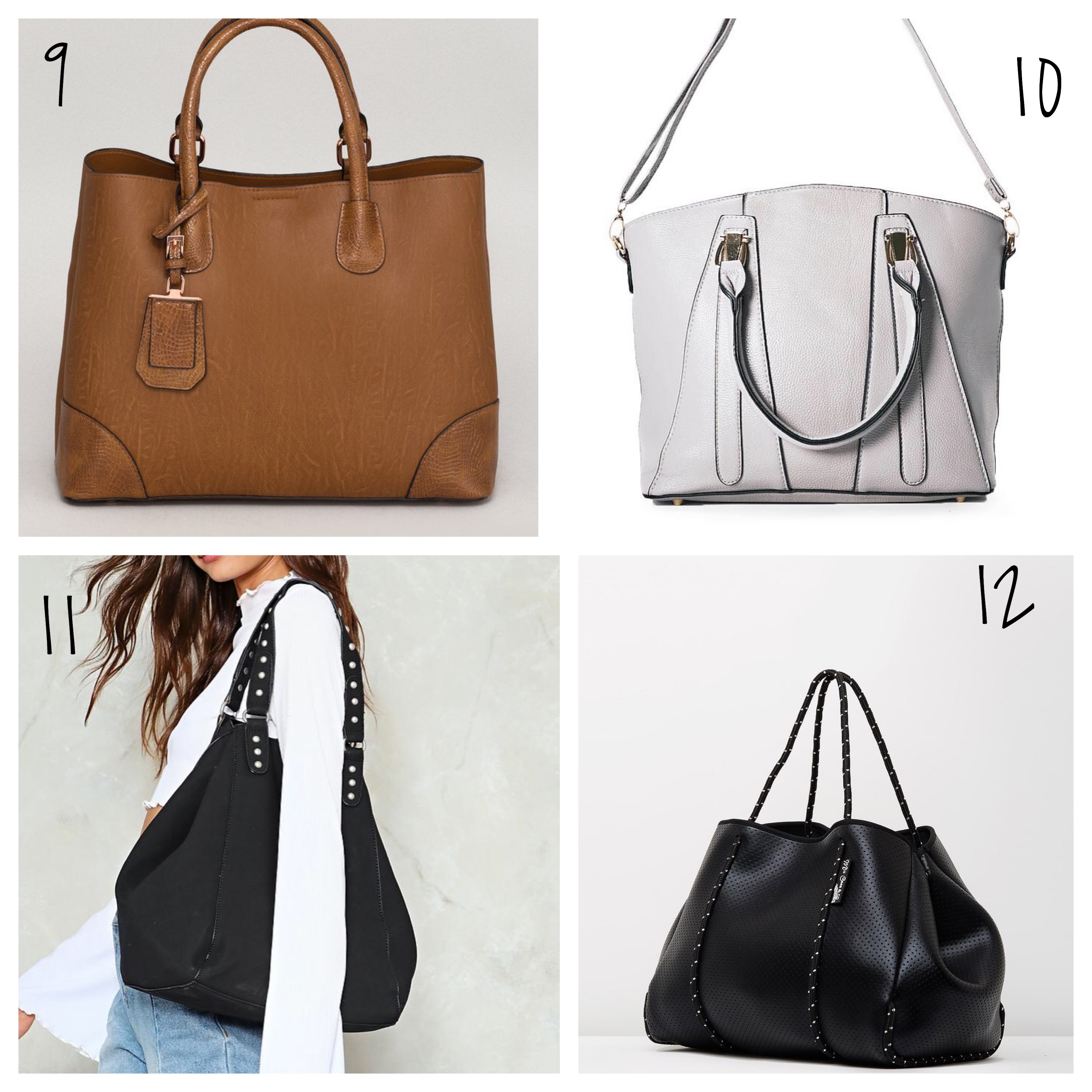 9. Colette tote AUD$64.99
10. Nastygal hold your own tote AUD$45
11. Nastygal smooth over tote AUD$63
12. Miz casa and co tote AUD$89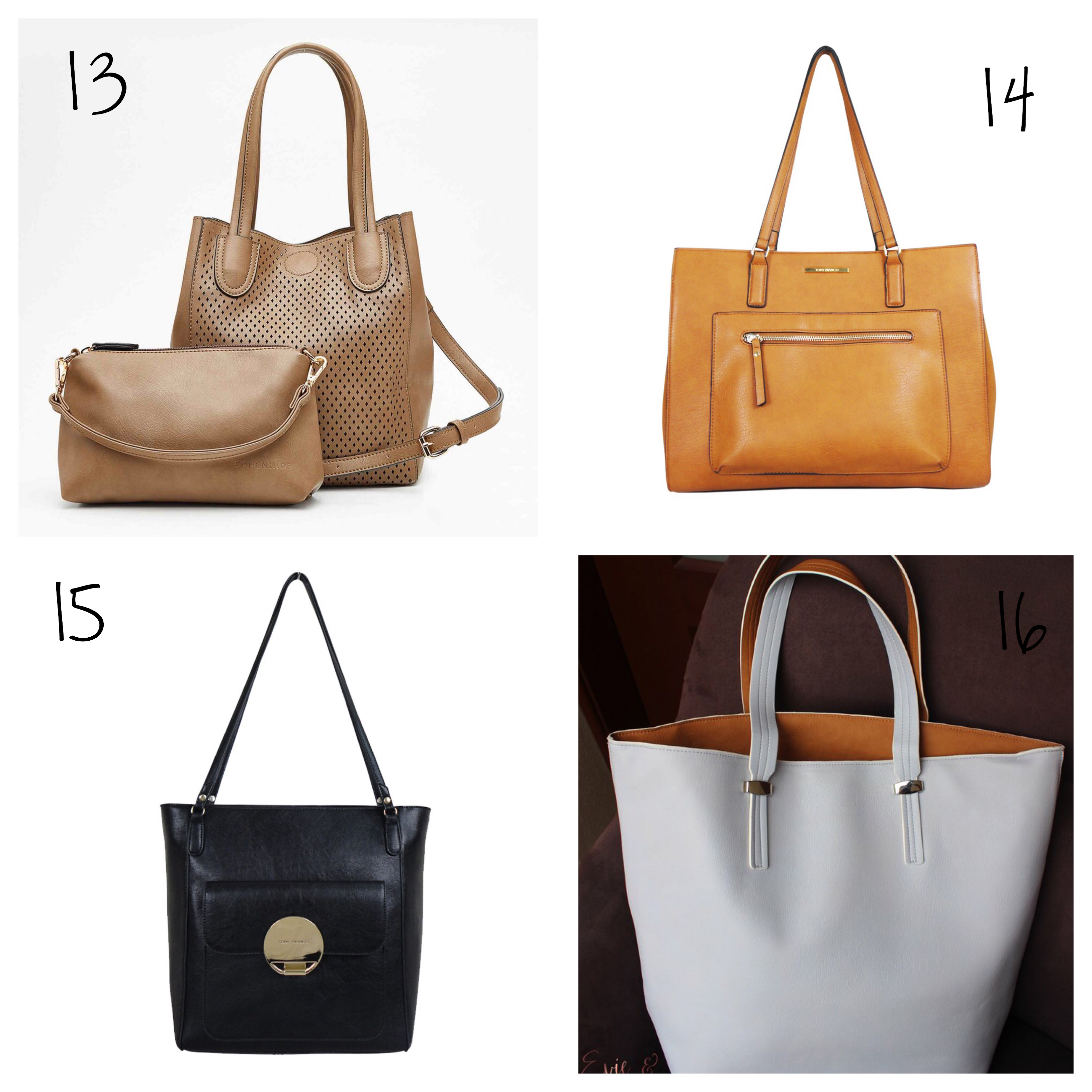 13. Louenhide baby Olsen bag AUD$99.95
14. Tony Bianco Cusack tote AUD$99.99
15. Tony Bianco turbo bag AUD$99.99
16. Evie and Joy powder blue bag AUD$80
What's your favourite style of everyday bag? Would you use any of these?
This post contains affiliate links which means if you click to buy I may earn a small commission however you do not pay any extra.