I saw this wool fedora at Target last week and had to snap it up.
I'm a lover of hats however I must admit I haven't worn many hats during winter before.
Anyway, for $19 I snapped it up, and I've been experimenting with outfits including the hat ever since. Until today I hadn't worn it out of the house – I just wasn't sure if it was a bit too 'much' for me. But, in my new philosophy – 'just wear the darn thing' – I popped it on this morning and just ran with it.
There's a lot to love about hats. Head warming – yes. Hair hiding – yes. Sun protecting – yes. Is there anything a good hat can't do?
I decided to wear a dress today as I realise I've worn pants or jeans nearly all week, and you know, I like to change it up.
This one is from SheIn and has the cutest embroidery and ruffles on the front. I'm also wearing some new Target boots, and an old denim jacket from Cheap Monday.
I was unsure if it would all work together but I think the suede feel of the boots works well with the wool texture of the hat; which works with the dark colours in the embroidery.
Sometimes I just keep adding or taking away from an outfit until it feels right.
How do you put together an outfit?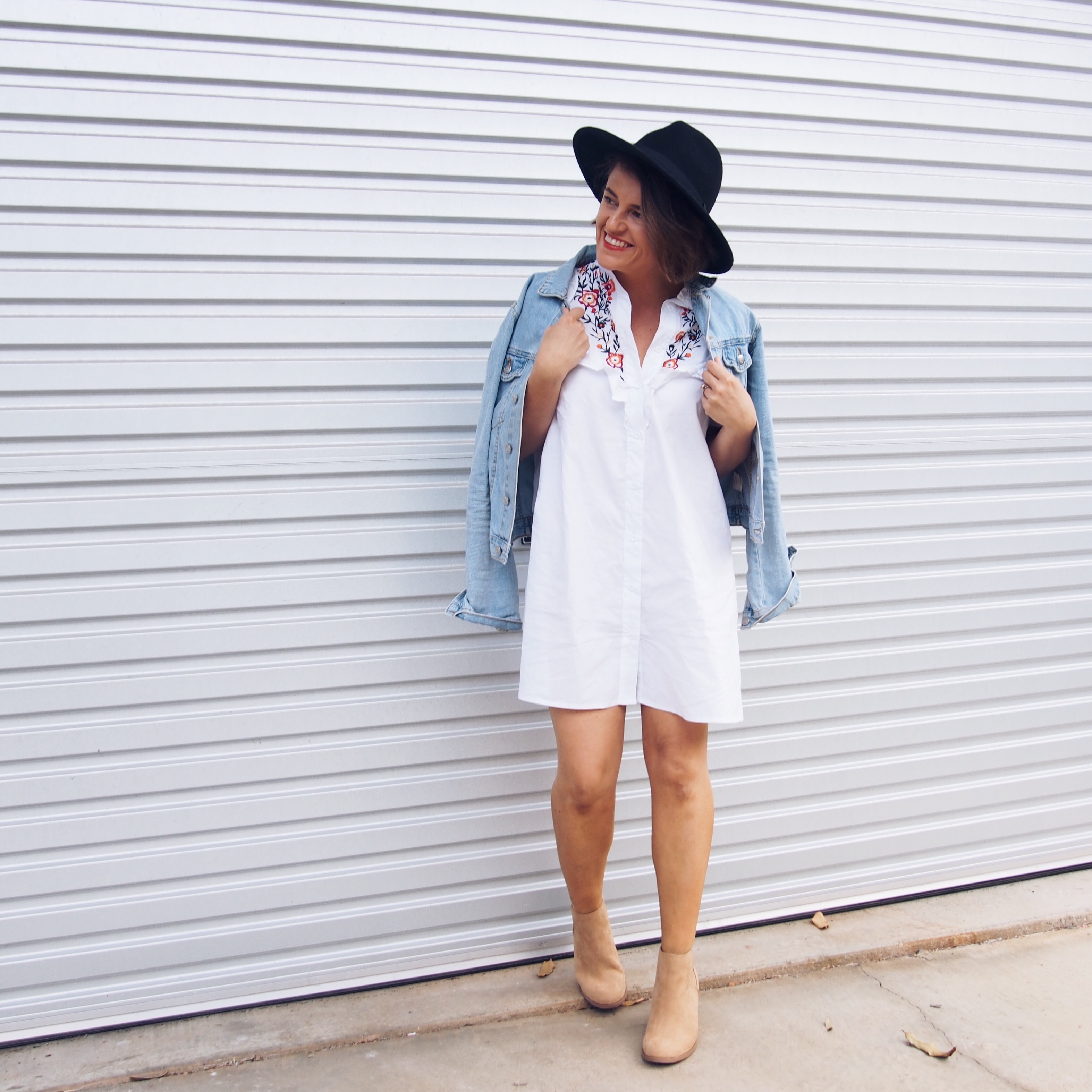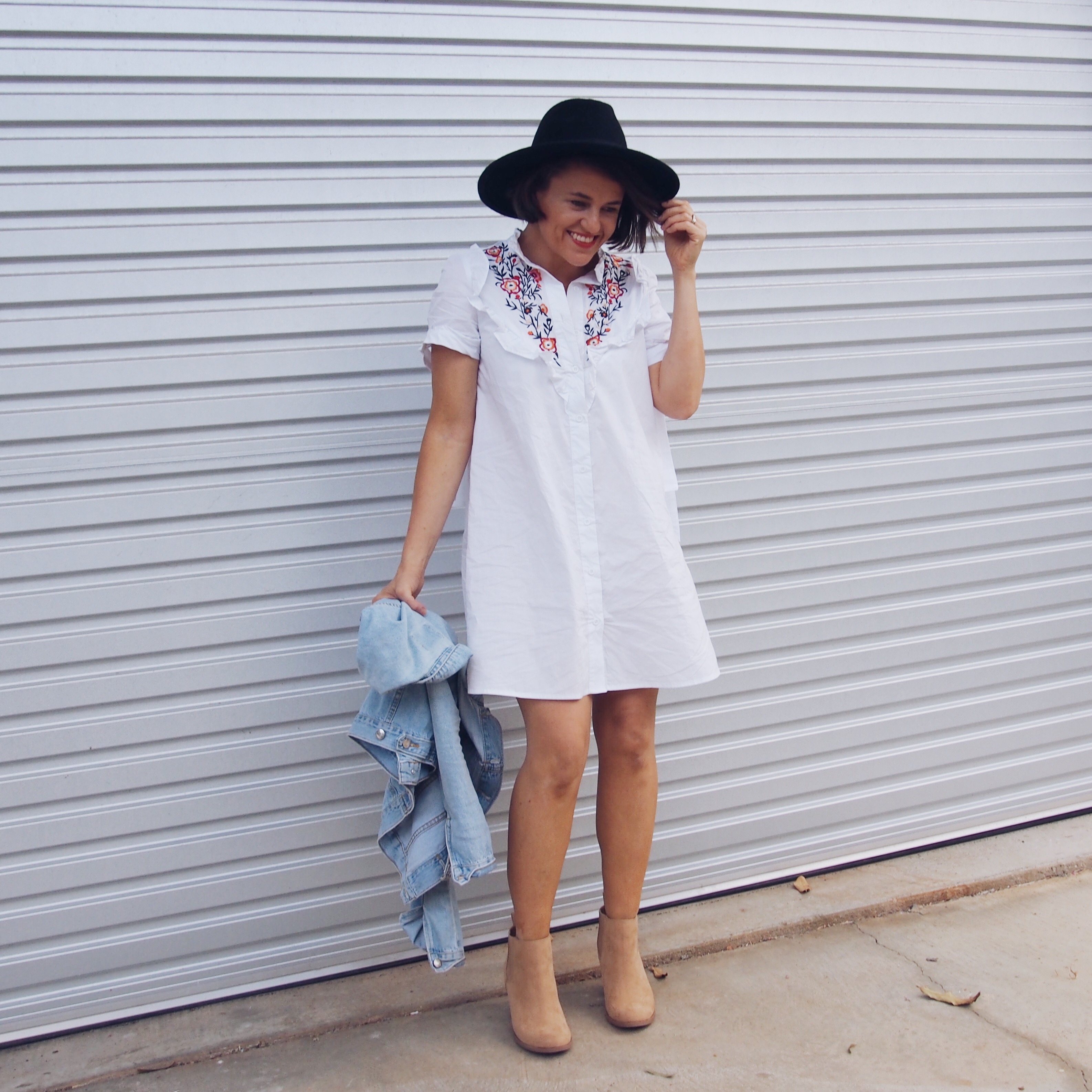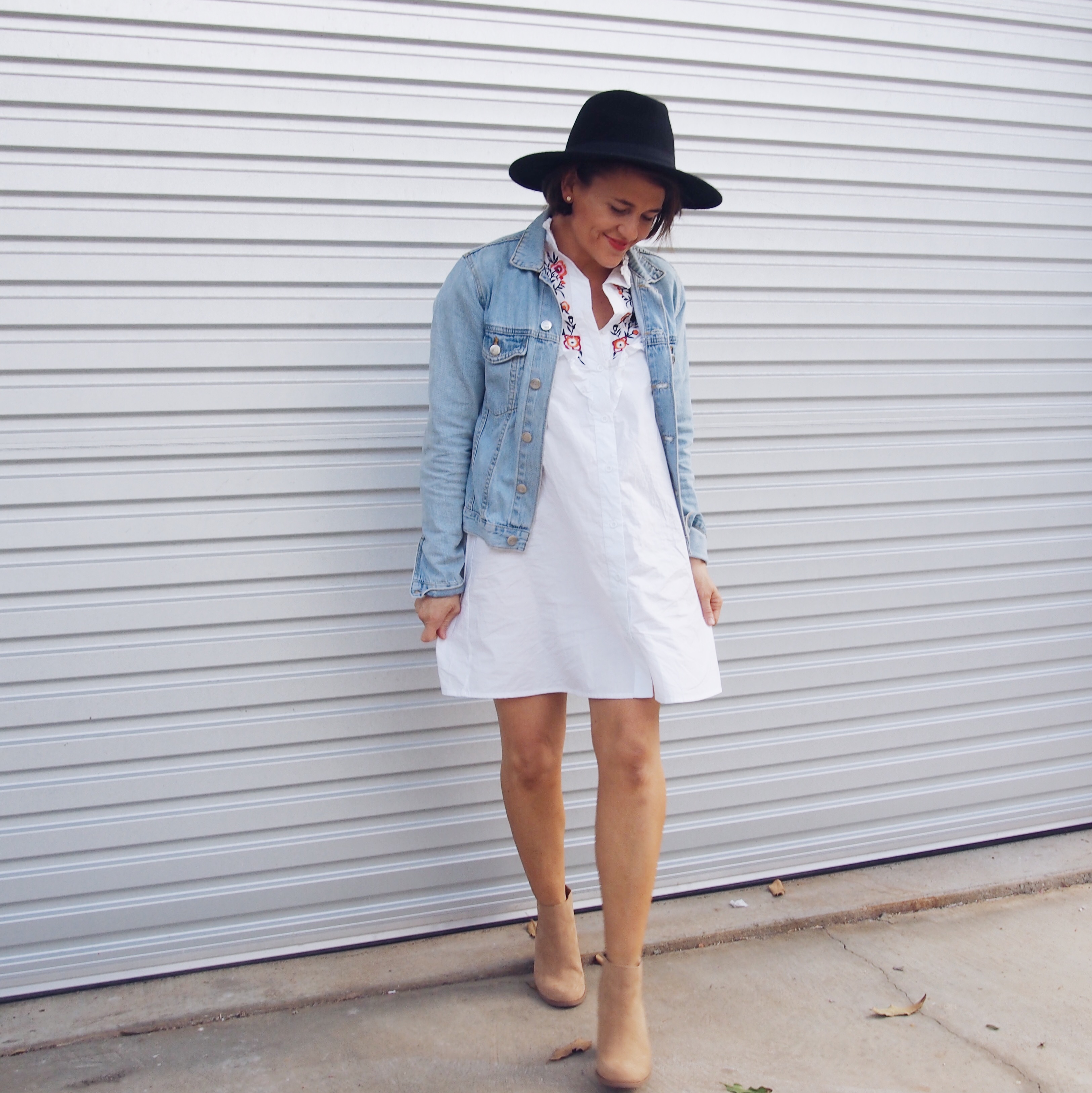 *SheIn dress AUD$34.23 {I'm wearing M and I am 158cm tall and usually a size 10} | *Target boots AUD$39 | Cheap Monday denim jacket, oldie | *Target wool fedora AUD$19 
*gifted