One of this year's big trends in casual wear is the band t-shirt. Not just for rocking with denim, your band tee also works magically with a pleated skirt or midi; under a pair of overalls or with some dressier tailored pants to give some edge to an outfit. They're also practical for a day with kids and best of all they offer an outfit a bit of personality. If you're looking for outfit inspiration, come this way as I've dedicated a whole Pinterest board to band tees here.
Now look, I'm of the camp that you should only wear a t-shirt of a band you like, or at the very least you should have heard some of their songs; but hey if you want a rock a Led Zeppelin tee and you wouldn't know a Led Zeppelin from a Limp Bizkit then all power to you, girl!
My fave band t-shirts are vintage – one, my dad gave to me, and the other, I bought off Etsy. Now here's a little secret. You might see Aussie online retailers selling vintage band tshirts for $150+. Well my friends, one of the best places for vintage t-shirts (IMO) is Etsy – one search and you'll easily find a cool vintage tee for between $30-$60. For example the ZZTop vintage t-shirt I have cost me about $35 on Etsy (including postage) a few years ago, and now it is selling for $100+… crazy! Don't forget to check your local op shop too – the men's t-shirt rack is the best place to find them.
Today I've put together my favourite vintage and new band tees (and 'inspired by') band t-shirts available online right now, to give you some inspiration.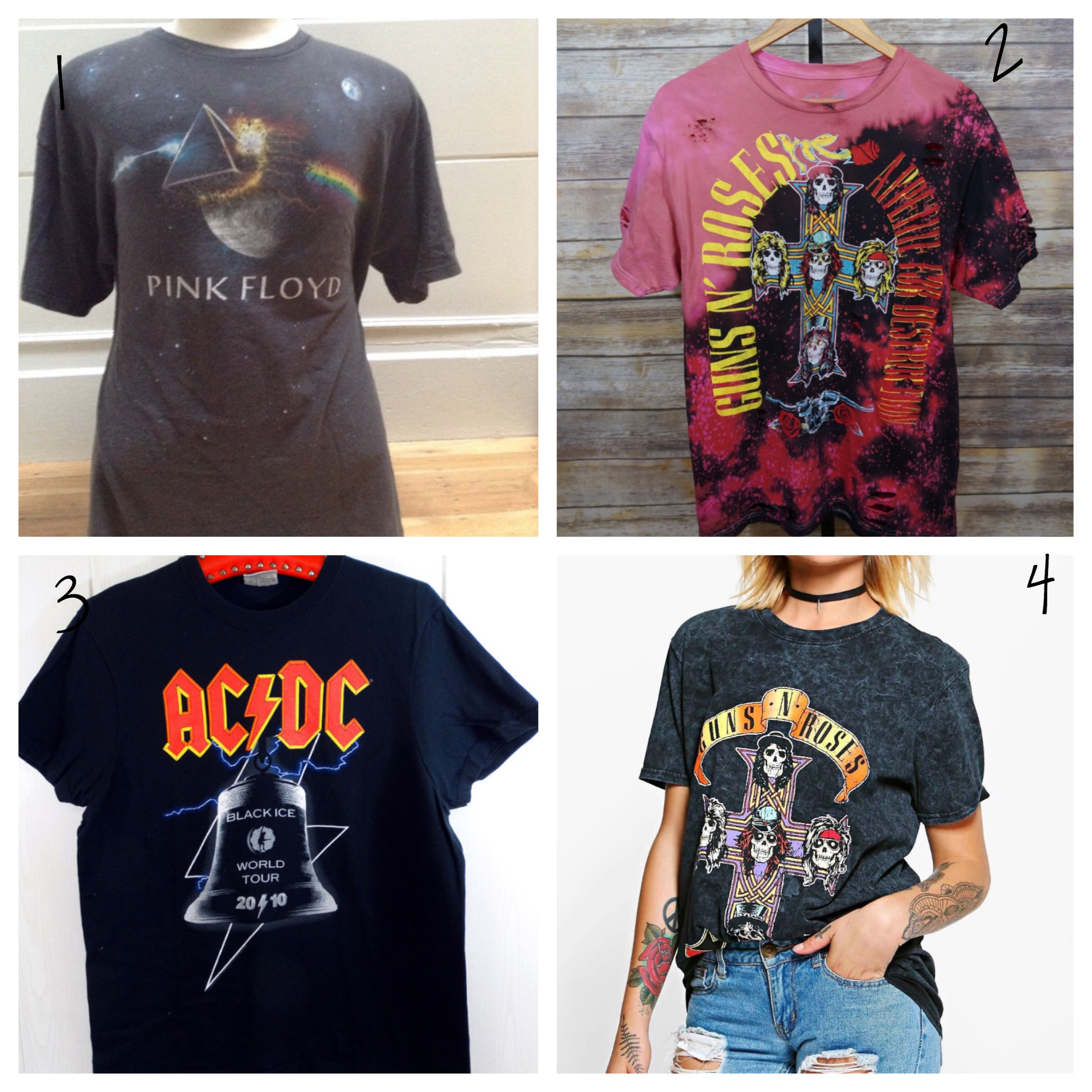 1. Vintage Pink Floyd tshirt on Etsy AUD$38.89 Size XL
2. Vintage inspired Guns & Roses tee on Etsy AUD$54 Size L
3. Vintage (2010!) AC/DC T-shirt AUD$13.61 Size M
4. Boohoo Guns and Roses tee AUD$32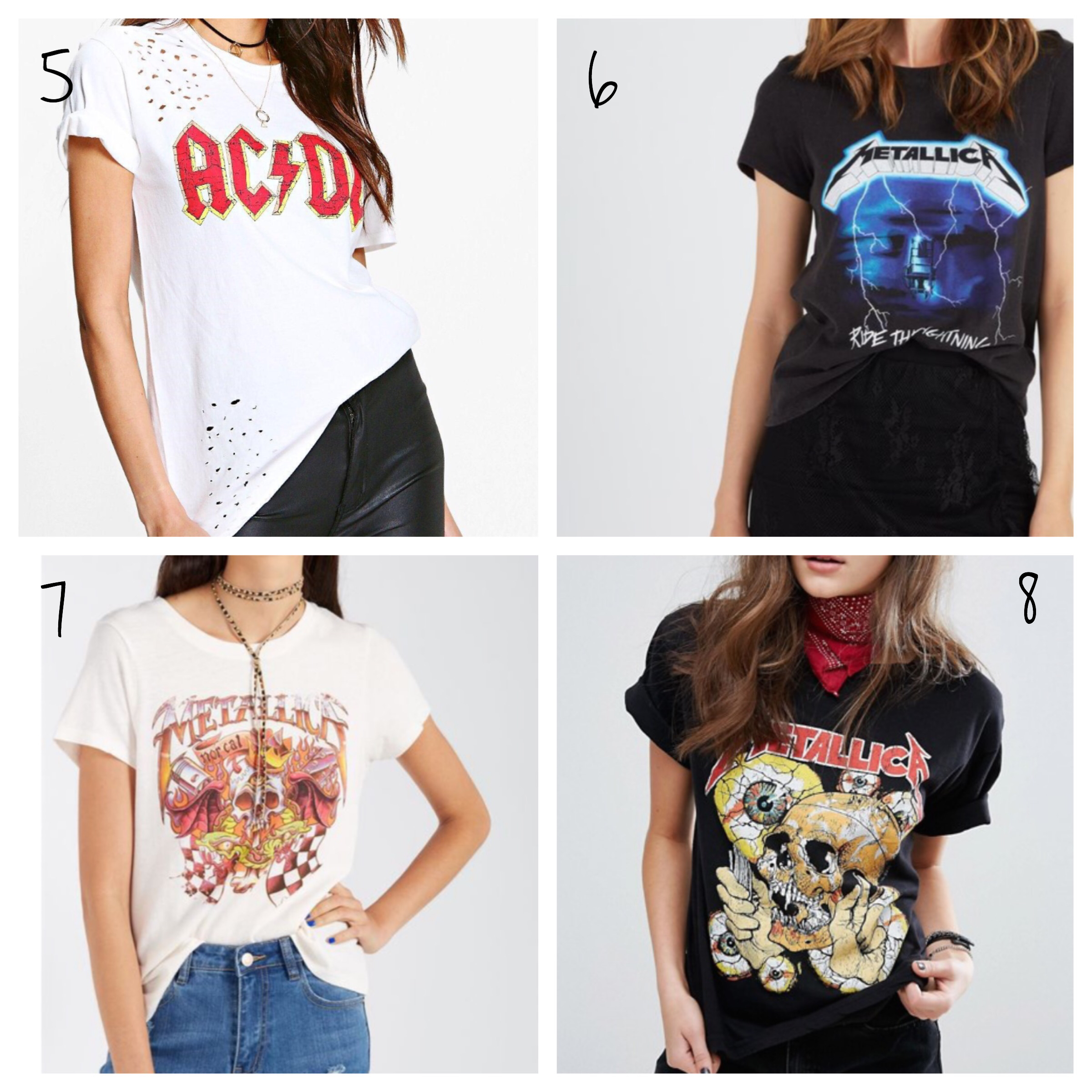 7. Supre white Metallica tee AUD$25
8. Pull&Bear Metallica tee AUD$36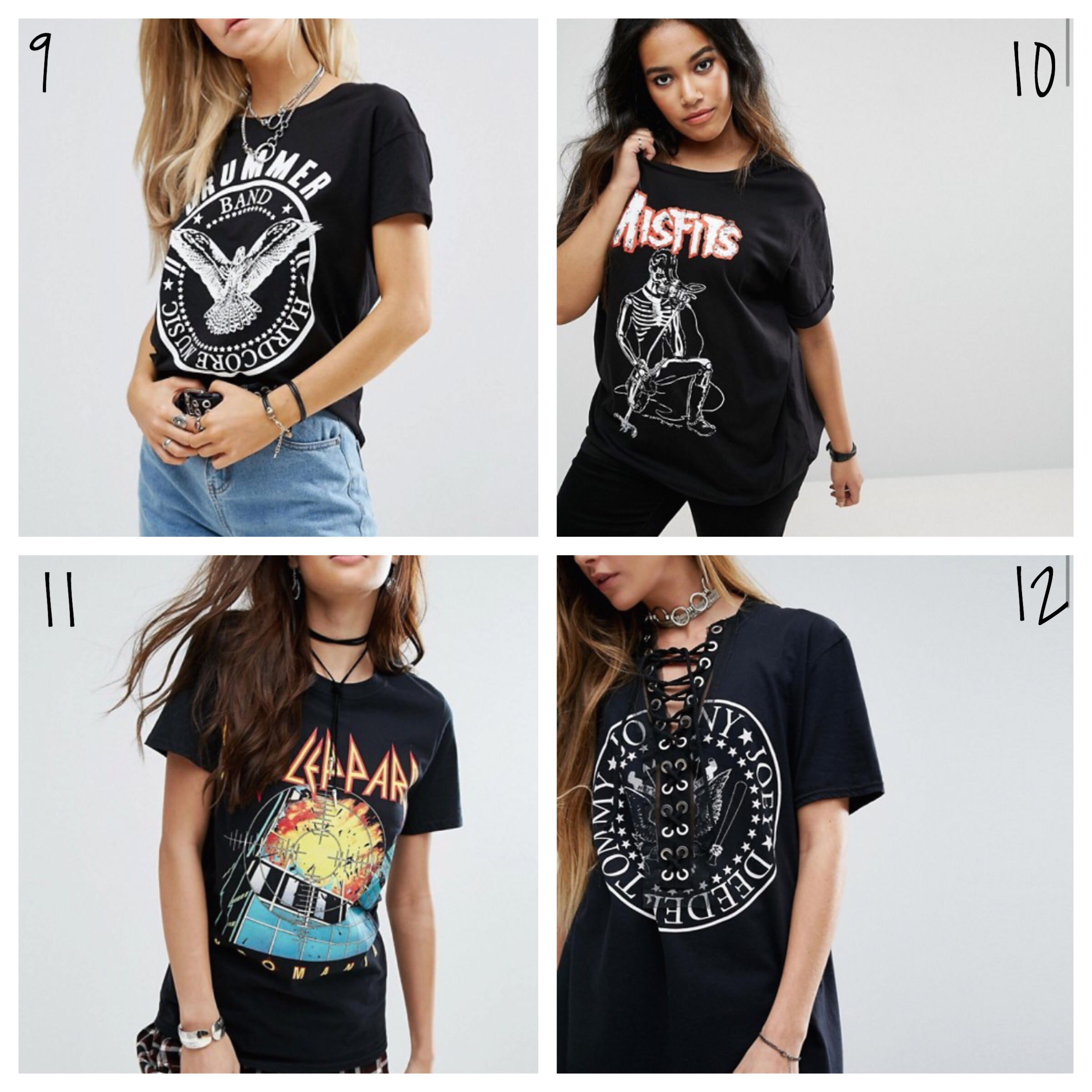 9. Noisy May petite band tee AUD$24
10. ASOS Curve misfits tee AUD$36
11. Boohoo Def Leppard tee AUD$30
12. ASOS reclaimed vintage Ramones tee with lace up AUD$88
Do you wear band tees?