How is it nearly NOVEMBER? I'm not sure how, but this year has absolutely flown by. It's certainly been a lot warmer here and I'm really looking forward to summer, Christmas, New Years Eve and holiday festivities. It will obviously be different this year (with two children!) however it will be fun, I'm sure.
Here's a few of my favourite things right now.
1. Getting out and about.
The husby and I have started just getting out of the house early on the weekend, at least one of the days, and doing something other than eating or drinking coffee. (What?! :)) One day we decided to go to the beach early, the next weekend it was the pool. We tend to work around Hannah's naps however it's so good to do something different each weekend. We tend to get into a routine and this is good to change things up a bit.
2. Buying a little baby present 'from Hannah'.
Easily one of my favourite moments was when Hannah picked out this little present for the new baby. Heart = melting.
3. Off the shoulder dresses.
It's not really what one would consider 'maternity wear' however I'm loving showing a bit of shoulder of late. These three dresses are some of my faves.
Turqoise dress:
Surafina
Light yellow dress:
Surafina
Navy maxi:
DressTemple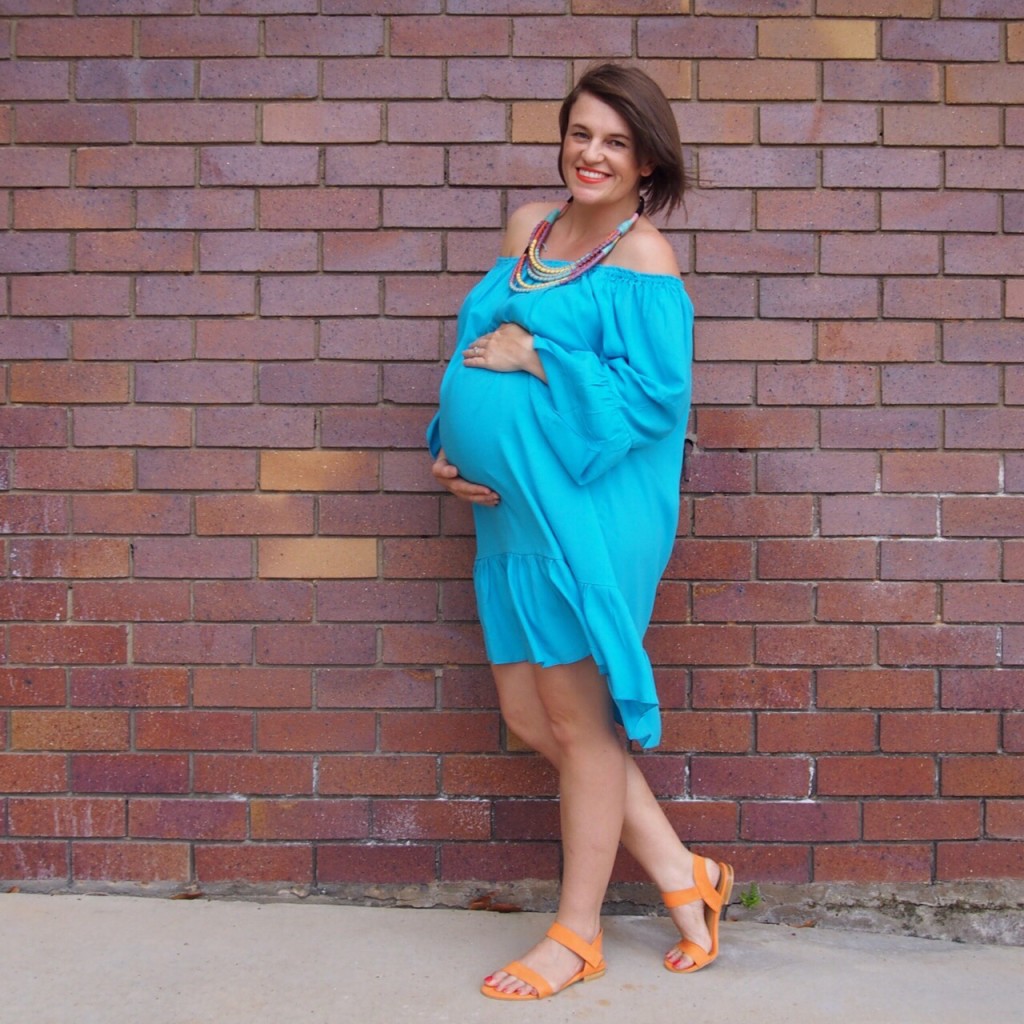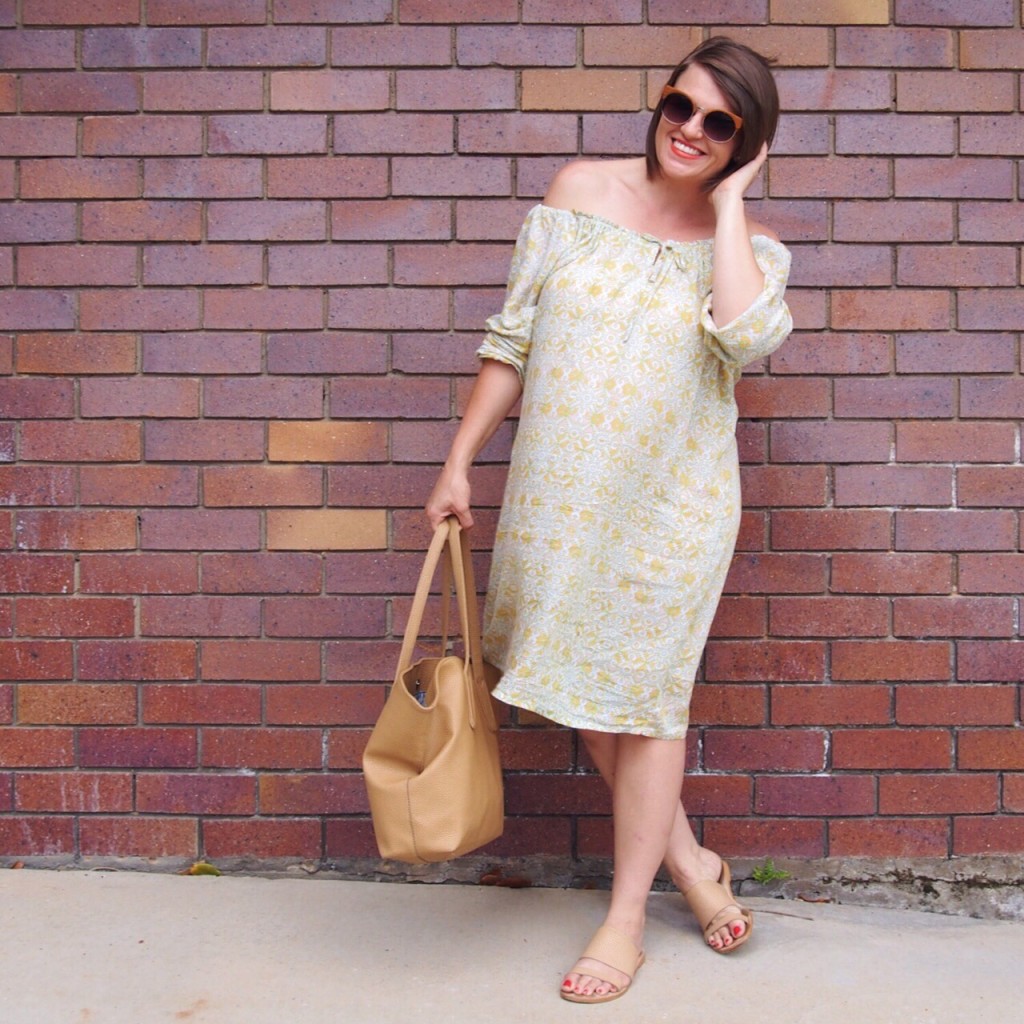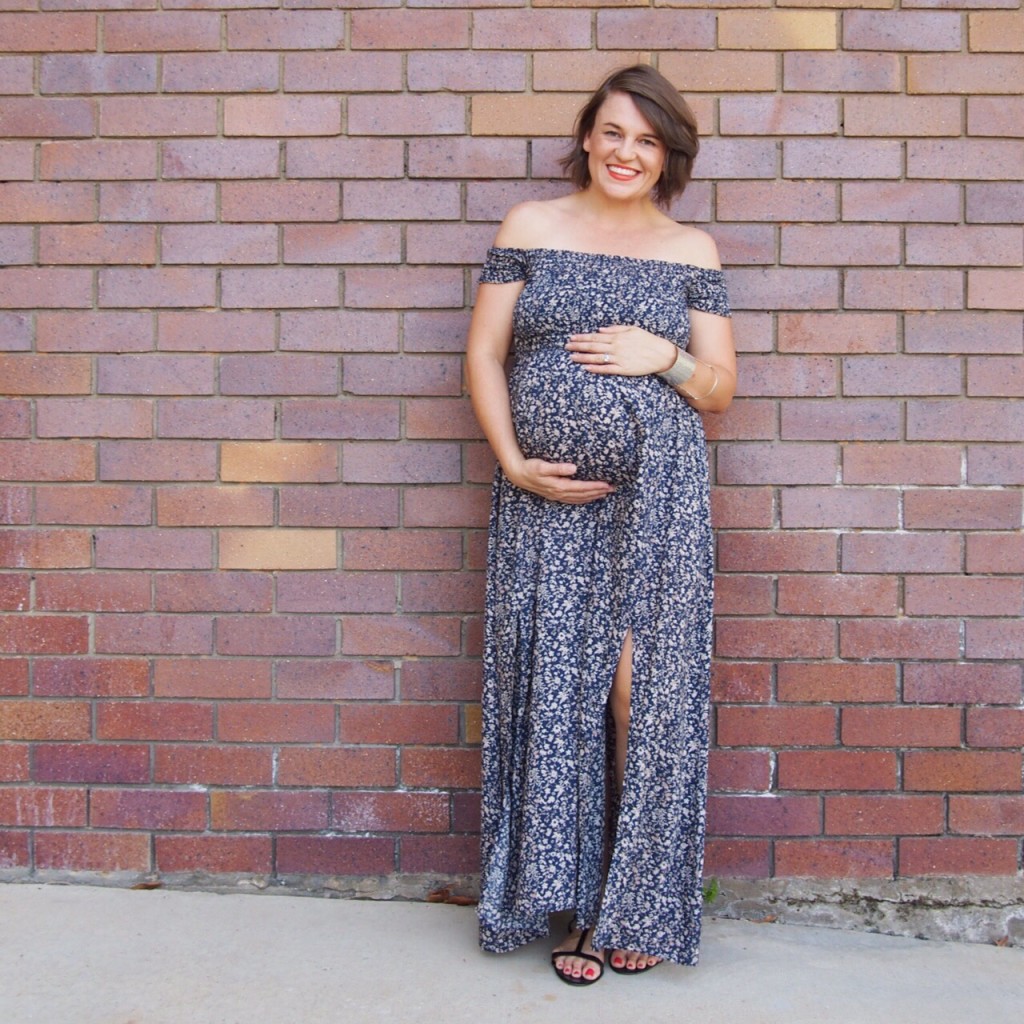 What has been your favourite thing this week?