Gosh, I am loving this years' winter fashion. I'm especially fond of the poncho trend, and blanket cape. Never has being so cosy and comfortable looked so on trend! What I'm wearing today may be the perfect comfy mum outfit – black skinny pants, a black t-shirt and this new blanket Cape from Billy J Boutique. It's super cosy and warm and works perfectly over the all black outfit – especially when I discovered the back of my t-shirt was stained with banana from little toddler hands. Does anyone else think mushed banana is the most difficult stain to remove from clothes?! Anyway, I threw a belt over the top and what resulted is a super polished outfit for seriously zero effort. Hump day outfit blues – GONE.
Wearing:
(Gifted) Billy J Boutique Mononoke poncho (one size) AUD$44
Soon Maternity pants AUD$99.95
ASOS boots, not current, similar here for AUD$99.99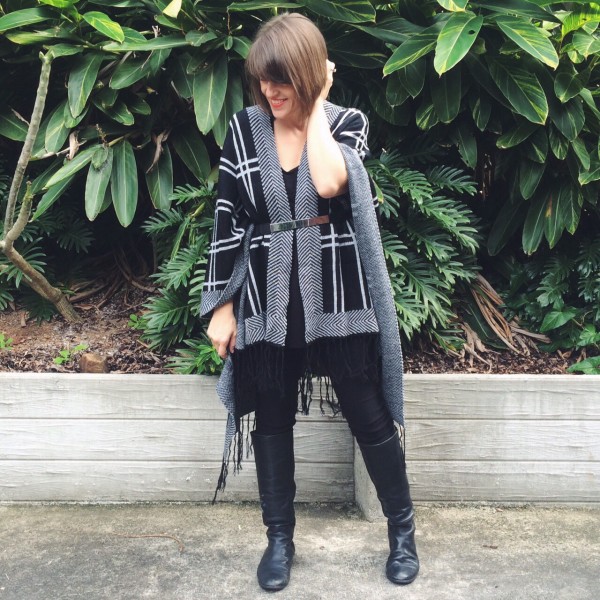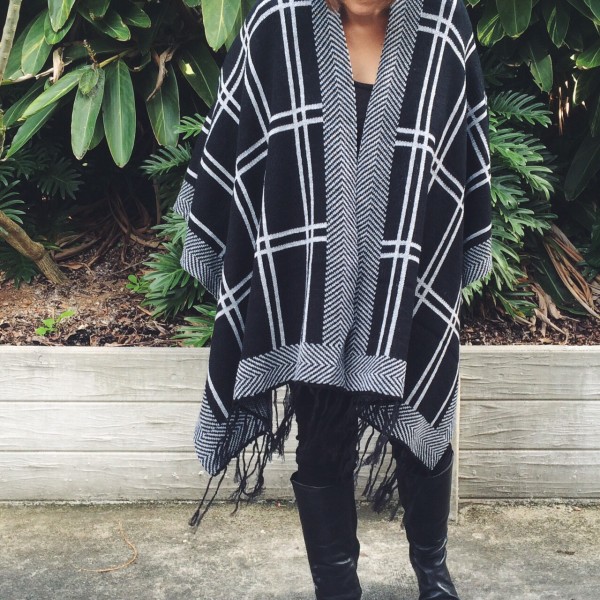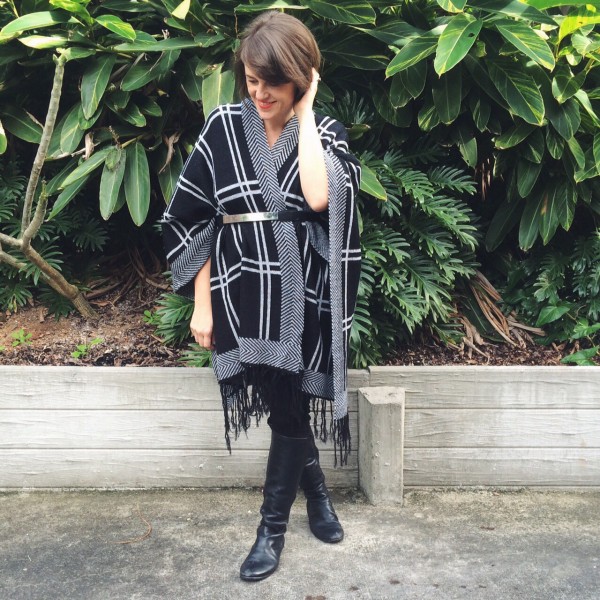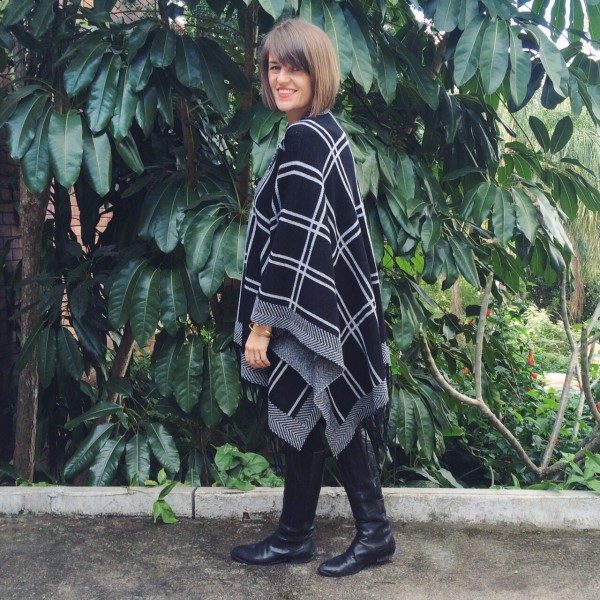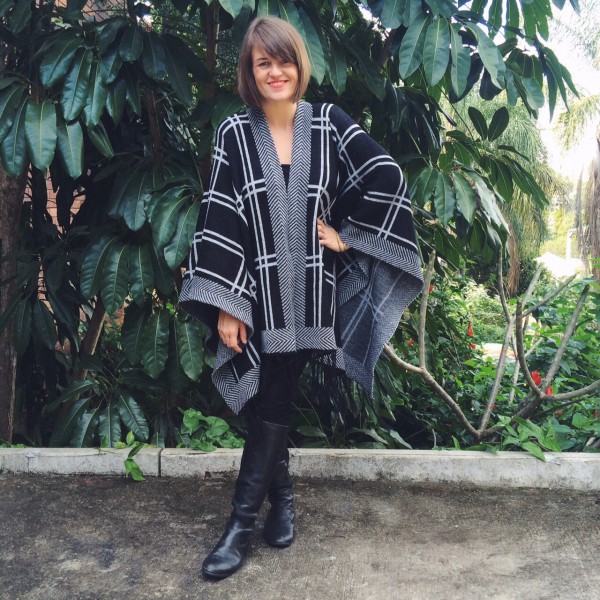 Do you often get to the middle of the week and don't know what to wear? Any tips on removing banana from a black t-shirt?