It gets to about this stage every year when I just want cooler weather so I can get rugged up and wear all of the new winter clothes. This year I'm loving the new season neutrals I'm seeing everywhere – greys, whites, camels and beige, mixed in with a bit of black. Here's some outfits featuring new season shapes and/or colours, and most of these items will work well right now, even if it's a little warm where you live. An all under $100 of course.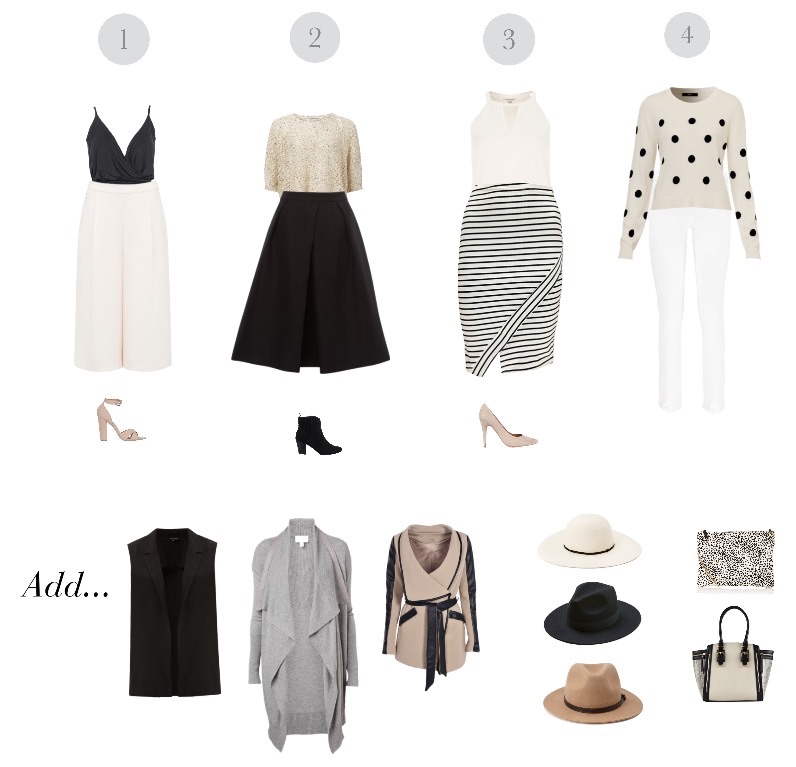 Outfit 1:
Outfit 2:
Sportsgirl midi skirt AUD$99.95
Outfit 3:
Outfit 4:
Accessories:
New Look sleeveless blazer AUD$45
Witchery knit cardigan AUD$99.95
Boohoo camel and black jacket AUD$67
Lack of Color black hat AUD$55
Portmans animal print bag AUD$50
What are you most looking forward to wearing come winter?