A week ago, a lovely Pretty Chuffed reader asked my advice on what to buy, pack and wear on a cruise for New Year's Eve. I replied: "Firstly, that sounds amazing! And second of all, ok sure!" I sent out the call on Facebook to see if any Pretty Chuffed readers had some suggestions, and from that I gathered a few ideas. So, today I set about putting together a bit of a capsule wardrobe. Firstly, with capsule wardrobes I tend to start with only few colours, and monochrome basics are always a good place to start. Especially when you're on a cruise, I think you'd want to looks stylish yet be cool, comfortable and ready to enjoy the onboard festivities or jump off and explore each port of call. I'm seeing summer dresses with metallic jelly sandals, shorts and off the shoulder tops and sparkly night time pieces for dancing the night away. Here's a few ideas and buys that I've put together, everything under $100 of course. Happy sailing, and Bon voyage!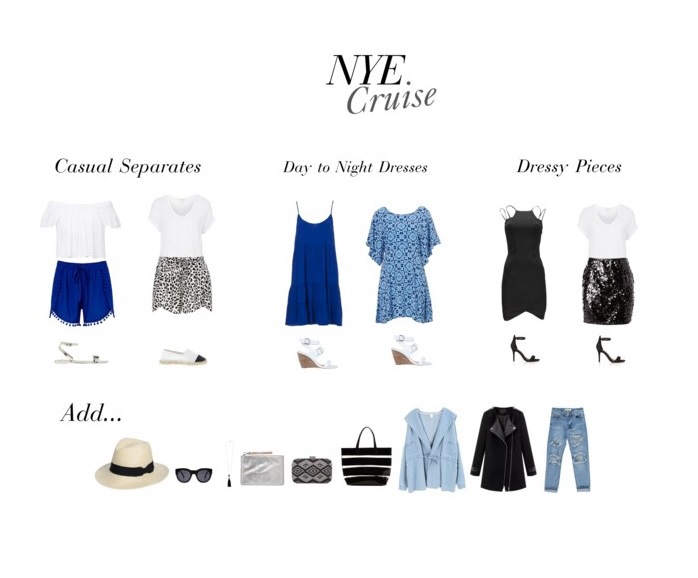 Casual separates
Day to night dresses
Sportsgirl strappy dress AUD$89.95
Sportsgirl tile kimono dress AUD$99.95
Dressy pieces
Accessories
Have you ever been on a cruise during summer? Do you have any suggestions on what to wear and pack?