It's not often that I take photos of myself in my pyjamas. In fact, anyone who knows me will know that the first thing I do in the morning is shower and get changed out of my pyjamas. I rarely, very, very rarely, laze about in my PJs. Last week, however, I received these gorgeous pyjama pants from The International Princess Project, and I spent the better part of early Sunday morning relaxing in them. Why? Because they're so darn pretty and comfy. Called Punjammies, they're also a feel good product as The International Princess Project assists women in India who were previously enslaved in prostitution to get out, to gain experience and a career, and create a beautiful product that we can buy.
When I first heard about Punjammies, I had a quick google and was so surprised by how fashion-forward they were. I chose the Capri length Punjammies, as the length (in addition to being height-appropriate!) is right on trend this season, as culotte-style pants make a comeback. The fabric on the end is so rich and golden, and the patterned fabric has pops of bright pink and black which I simply teamed with a black singlet. I love them. Better still, they're affordable with prices around the $50 mark. They'd be a great Christmas present, or if you're thinking ahead, they'd make a great Mother's Day gift. Spoiler alert mum!
You can buy Punjammies here or here at Change Merchants (Australian-based)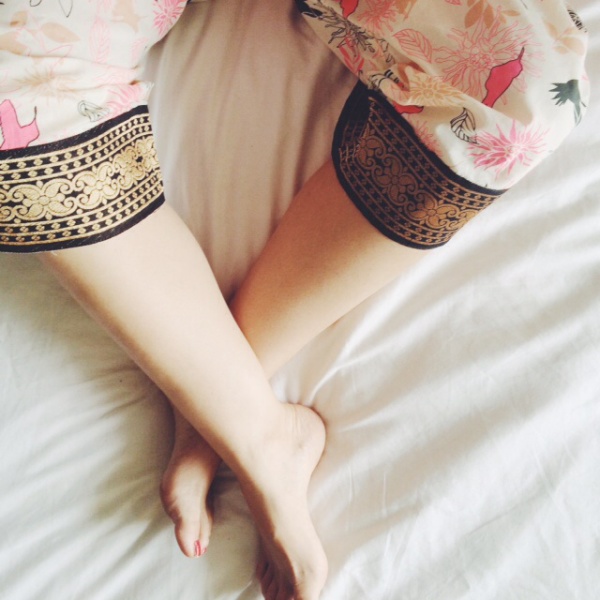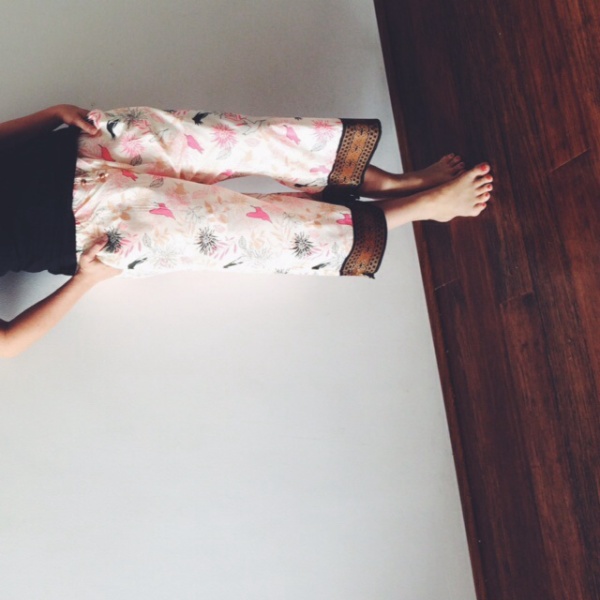 Do you have a favourite pair of PJs?
{Disclosure: I was gifted these Punjammies however this review is completely my thoughts and is not sponsored by Punjammies}