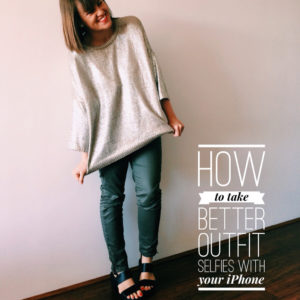 It's the style challenger's number one question: how do I take a good outfit selfie for Instagram with my iPhone? I've had a few people ask how I take my photos for the Fox In Flats Style Dare, so I thought I'd share with you my little secret. Because really, it's quite easy! I grew tired of asking my husband to take my daily photos, as I'm not a massive fan of the mirror selfie (and he grew very tired of taking them – I'm a demanding model ;)), so I went on a search for an iPhone tripod that would allow me to take photos without needing anyone to take them. I found this one on eBay for around $7.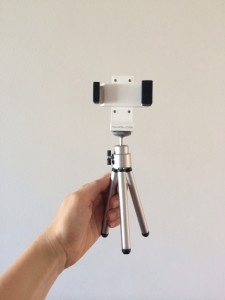 Here's the link to them on eBay, if you'd like to buy one – I don't think this is the same seller I bought from, but it looks like the same tripod.
Next, I set up the iPhone and tripod on the dining room table and open up the app called TimerCam.
I then set it on a 5 or 10 second timer and let it take the shot! It's that easy. After I take the photos (let's face it, I take MANY versions!) I use VSCOcam to edit. I also use Squaready to give each pic a white border. One thing I would add is natural light is very important – I open all the curtains at our place because the more light, the better.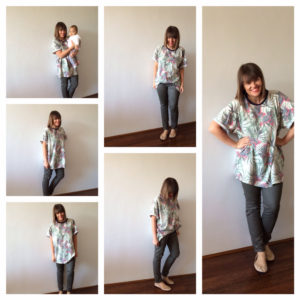 Just some of the versions I take!
So that's it! I love seeing good outfit photos on Instagram and I hope this helps you. Let me know if you give this a try – tag me @prettychuffed

Posted with Blogsy