It's no secret (well, no secret to this blog!) that this time of year is my favourite for fashion. I think there is something so freeing about taking the winter layers off and feeling some sun against the skin.
This week I've collected four cute little things that will fit right into any spring wardrobe and can be worn to a number of different occasions. Lace is always a big trend come spring and I think this year it's a much fresher look than florals (but don't worry florals – I'm still your girl!). This dress is an affordable way to add white broderie lace into your wardrobe, and I think it would also make a gorgeous Christmas day dress too.
As for styling, try the dress with the tan heels for a casual yet classy look; and wear the lace skirt with a white tee and the scarf for two cool spring outfits. I cannot go past navy, white and tan!
I hope you're having a great week so far.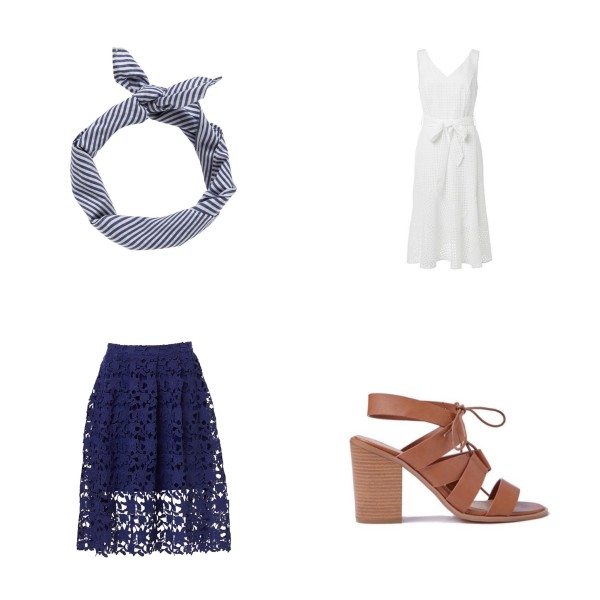 Sportsgirl skirt AUD$79.96 (on sale)
What's on your wish list this week?