Hello SPRING! You're here and I couldn't be more excited. Actually, I'm always excited for spring, every year. It's true.
If you're as excited about Spring as I am you might be going through your wardrobe and moving all of your winter woollies to the back, and moving the fresh bright hues to the front. Well, perhaps you might be keeping some of the woollies and jackets around if you're still feeling the chill where you are. Brisbane weather of late has been so beautiful and then yesterday, cold. So who know what today will bring!
This week I've brought a bit of spring freshness to the wish list – fresh hues of white and neutrals. I'm loving these tones at the moment! Are you?
Here's what's on this week's wish list, be best of all, each item is under $50.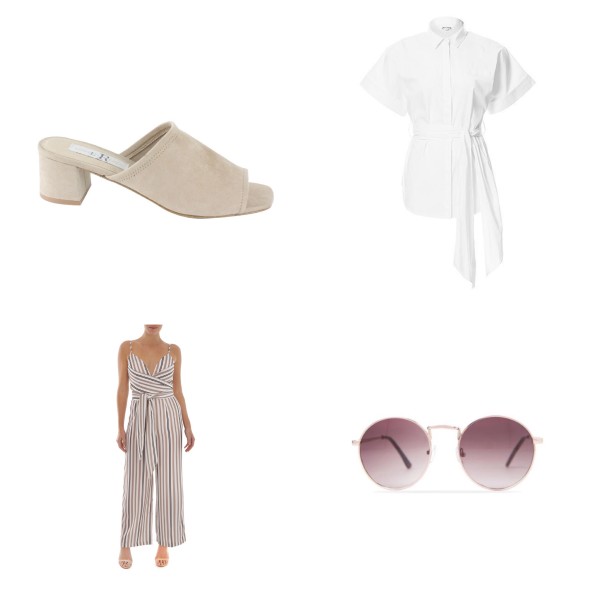 Famous Footwear mules AUD$39.99