Is it just me or is this year flying past?? I'm in the midst of trying to plan a first birthday for Audrey and it seems every day is speeding past! Just me, or are you the same?
But, this also means that summer is just around the corner and dare I say it…Christmas?!? If you're thinking ahead and planning for the party season now is the time – there are so many fab frocks in the shops at the moment.
This week I'm loving beiges and dusty pinks, and I simply could not go past this dress from Suzanne Grae – how amazing is it?! Pleated, stripes…not breastfeeding friendly but still, gorgeous.
And these Witchery sandals…add to cart. Well, wish list

Hope you're having a great week so far.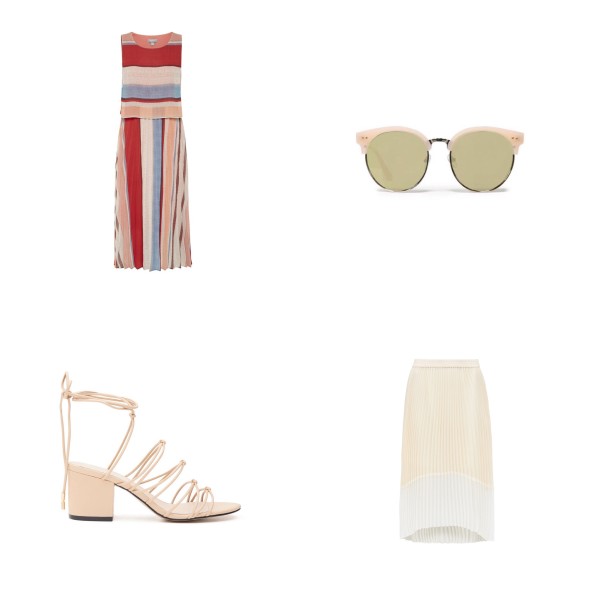 Cotton On Venice sunglasses AUD$14.95
Suzanne Grae pleated dress AUD$69.95
Forever New pleated midi skirt AUD$99.99
What's on your wish list this week?