Sponsored by Avarcas Australia (I'm proudly ambassador for Avarcas Australia) 
Ever since having my two girls, I've noticed time flies especially fast. Hannah and Audrey, now nearly 4 and nearly 2, are full of personality and are fast becoming mini versions of me in a lot of respects. It really makes me watch what I say and do, knowing they are watching and taking everything in!
Funnily enough (and probably not surprisingly!), they've both also inherited my love of shoes (hah!) and have started trying on my shoes and wearing them about the house. High heels to sandals, they've worn them all, but their most recent favourite of mine was my multi-glitter Avarcas. When I first received my multi-glitters, Hannah's response was "Oh wow, mummy I love your shoes!" So when Avarcas Australia released their mummy and me shoes, I couldn't wait to get my hands on them for my little ones.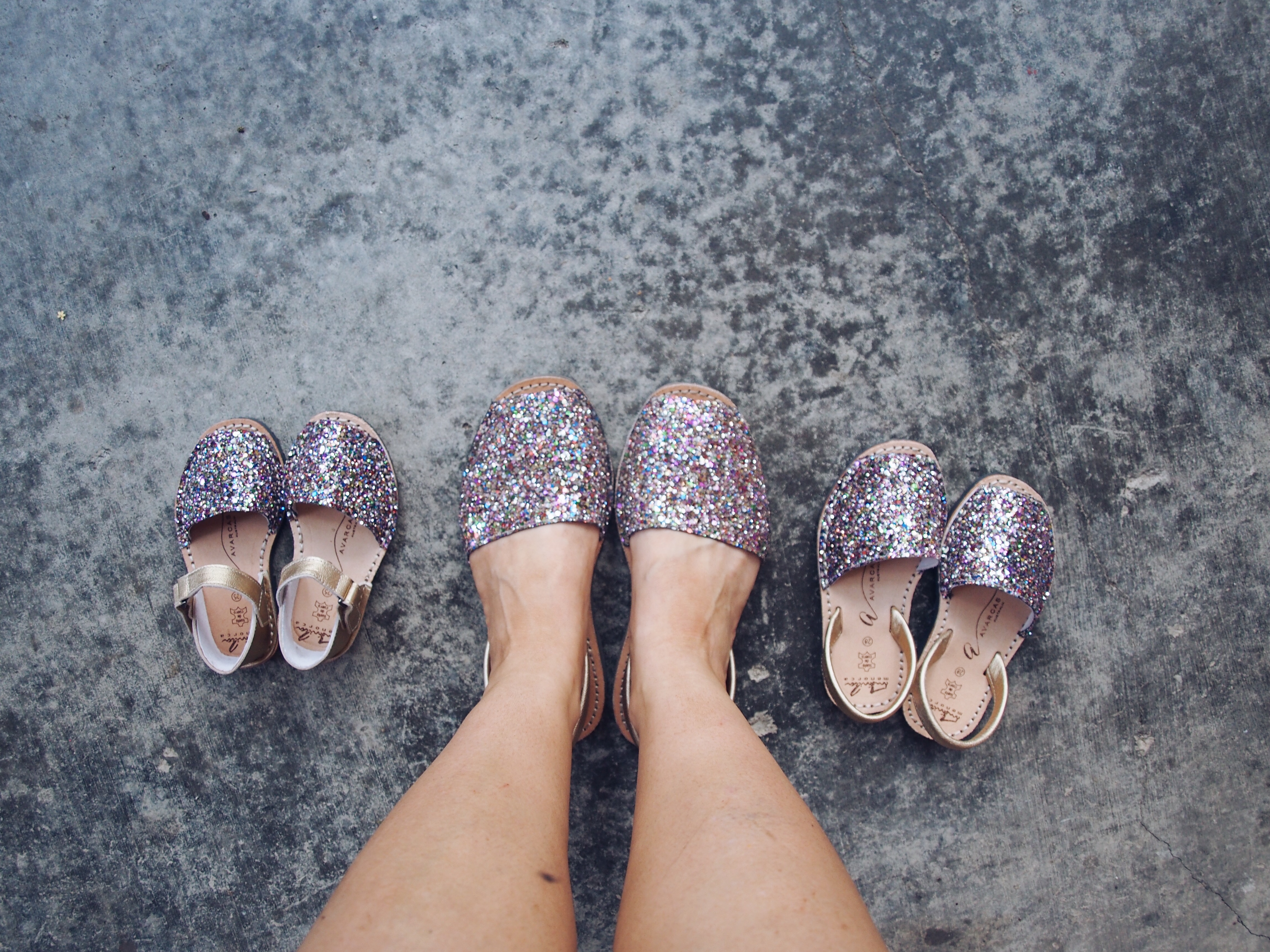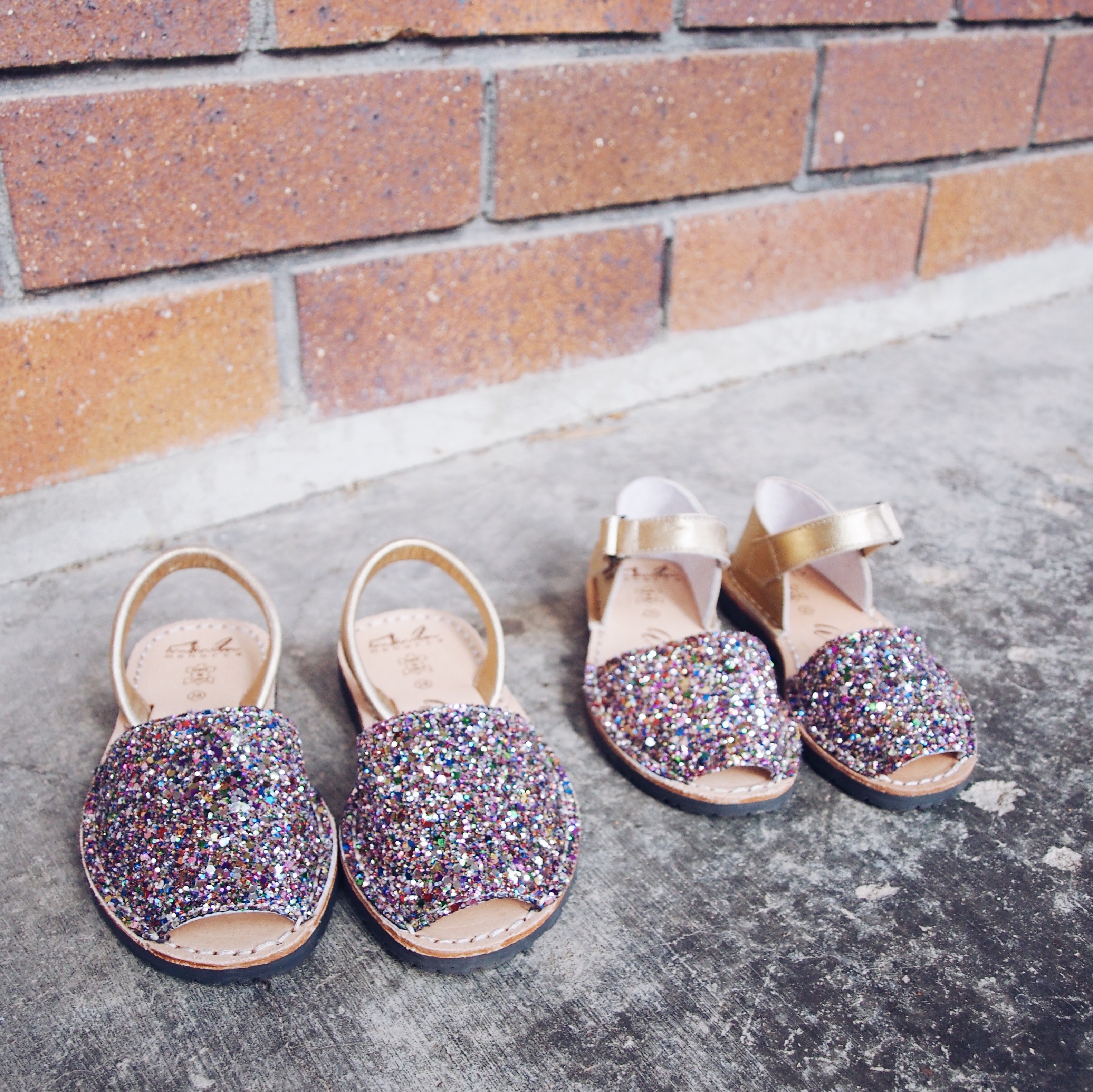 *Hannah wears multi-glitter Avarcas AUD$95 | *Audrey wears multi-glitter Fraileras AUD$85 | *I wear women's multi-glitter Avarcas (size 37) AUD$110