Anyone who has started a blog will know choosing a name is often one of the very first hurdles. Perhaps it's just like choosing a name for a baby (or pet!) – but it took me months to settle on name for my new bargain-focussed blog.
At the time, one of my favourite things to say was 'I was pretty chuffed about it' when discussing a bargain find, or anything really that made me smile for the day.
So, into that little line "Blog name:…." came 'Pretty Chuffed'. At the time I thought I would change it later on, but I actually grew to like it.
Kicking off on 1 October, I want you to share what you're chuffed about, tell me 'I'm pretty chuffed!' simply by sharing a photo to your Instagram and tagging #imprettychuffed. Every month, I will have a prize for my favourite photo shared with the #imprettychuffed hashtag.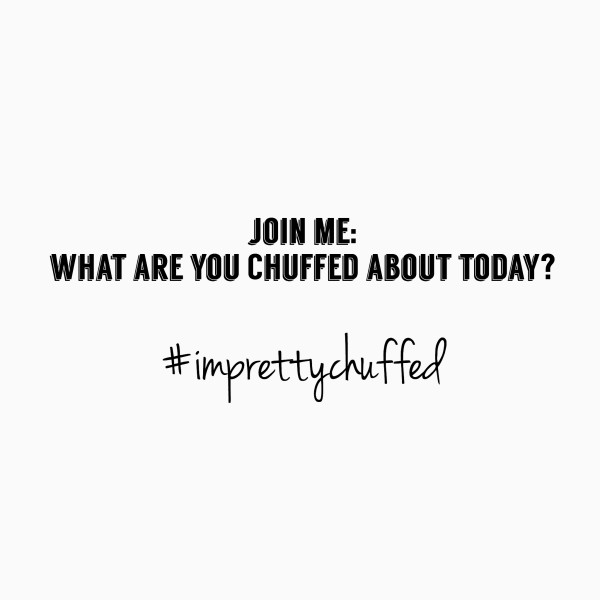 The first month's prize is a big one to kick things off – a $100 Little Party Dress voucher! Little Party Dress is one of my favourite online stores. Kel, owner (and also the girl in all the selfies!) always manages to create a beautiful range each season – and spring and summer is my absolute favourite. If you're looking for a special occasion dress, a party dress or even a casual spring outfit, LittlePartyDress.com.au is your go-to.
So – what are you chuffed about? What has made you happy today? Did you find an awesome bargain? Scored at the op shop? Wore a new dress? Put together a new outfit you love? Clean out your wardrobe? Enjoy coffee with a friend? Go out for a lovely breakfast? Have a girls night? Got out of the house with a baby?
Whatever you're chuffed about, take a photo, share it on Instagram and hashtag #imprettychuffed and tag me @prettychuffed to enter. (You must also be following @prettychuffed on Instagram and even better if you're following the brand who has provided the prize too!) I want you to share your wins, your bargain finds, your achievements. No win is too small!
This is a game of skill. Competition closes each month on the last day of the month (Brisbane, Queensland, Australia time). Entries from Australia only. Instagram accounts must be public in order to enter (otherwise we cannot see the image). Winners selected by Jasmine Hunt and will be notified on social media and by private message. This competition is not endorsed or affiliated with Instagram.