Well hello, it's almost December, and almost summer! I can't get over how fast this year has flown. Holiday time, Christmas, NYE is so close I can touch it. We're not heading anywhere over the holidays but a few beach days will be in order and there will be lots of catch ups with friends. I'm really looking forward to it.
Summer holidays to me means fun and brights that I pair back with white and denim. This year I'm loving the tropical fiesta like colours everywhere – green, red, mint, mustard and pink. Some of my faves! This week's wish list features a few fun things I've spotted in the shops or online this week, all holiday perfect, and all under $100 of course – in fact each item in this week's wish list is under $50!
Hope you're having a fab week.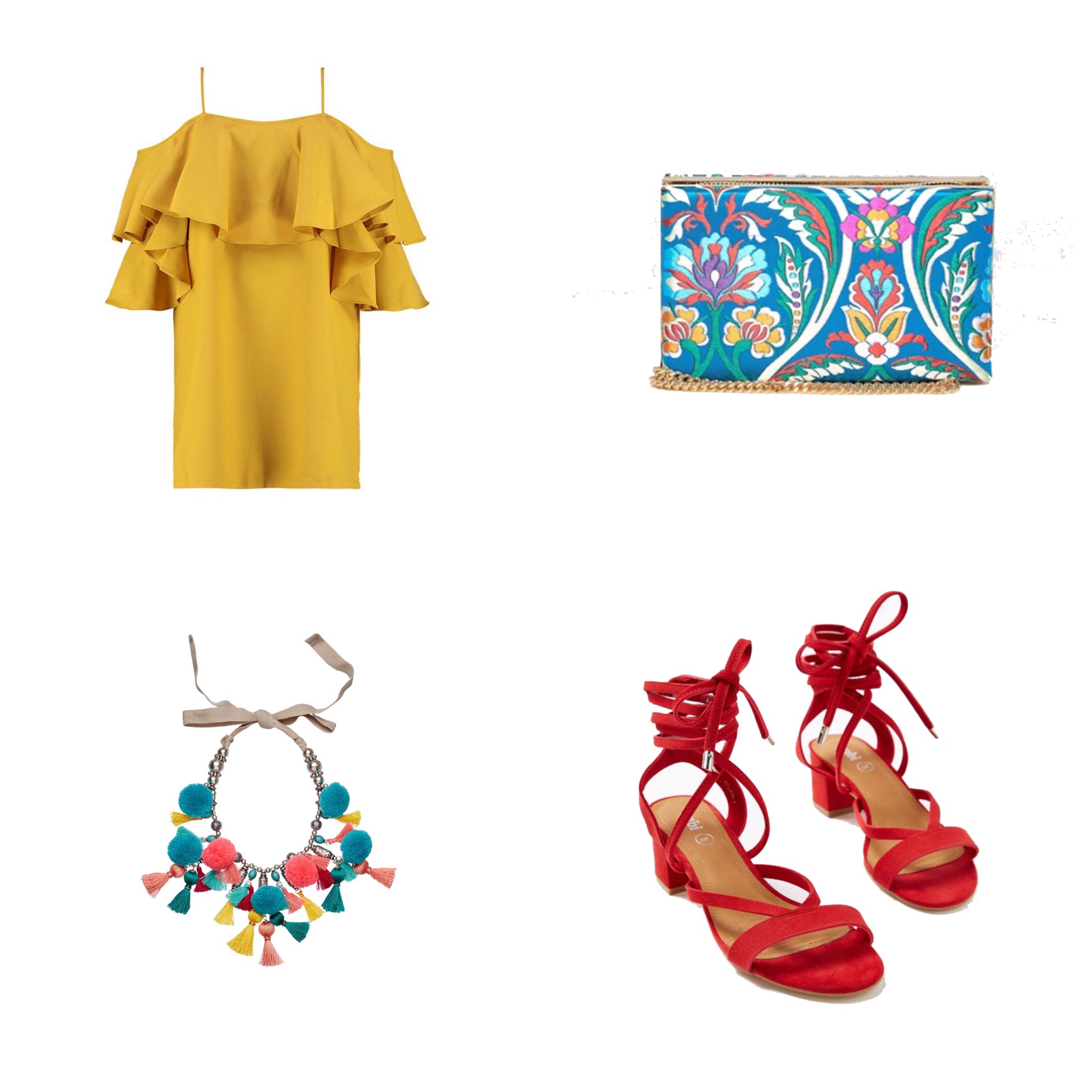 Sportsgirl carnival necklace AUD$39.95
Boohoo off shoulder dress AUD$36
What's on your wish list this week? 
This post contains affiliate links which means if you click to buy I may earn a small commission however you do not pay any extra.