When I was pregnant the first time, I nearly tore my hair out looking for an affordable nappy bag, and specifically a stylish nappy bag under $100. There was seriously nothing out there. I ended up buying a cute tote from Sportsgirl and a change mat from eBay (like the one below from Kmart – number 13). When Hannah was about six months old I found an awesome nappy bag on sale at Mimco for about $120, which I then used. Whilst I was pregnant the second the time I didn't even bother looking at updating as I still had the Mimco one.
However, a few weeks into newborn land with Audrey and I realised how much I disliked toting around a huge nappy bag, and went back to the tote with change mat arrangement. I usually carry Audrey in either a wrap, Ergo or ring sling and walk with, or push Hannah in a stroller, so it suits me to have something with long straps which I can wear over my shoulder or throw over the stroller handles.
In that sense, I think the type of nappy bag you carry is a personal decision and is based on what you can afford and how you tend to travel with your child/ren. My biggest tip would be for mums to be, however, is don't fall into the trap of buying an expensive 'nappy bag' – there are many more options out there if you think outside the box a little. AND, you can be stylish too! If you love a bag and don't want to give it up after babies come along, throw in a waterproof changemat and a waterproof mini bag with your nappies, change of clothes, wipes and you are good to go.
Below, I've provided a number of different ideas for nappy bags. Some are specific nappy bags, some are simply tote bags I think would work as nappy bags (just add a change mat like the Kmart one – number 13) and some are nappy clutches which can be used on their own for quick trips out or thrown into a bigger bag to act as the mat. Happy shopping!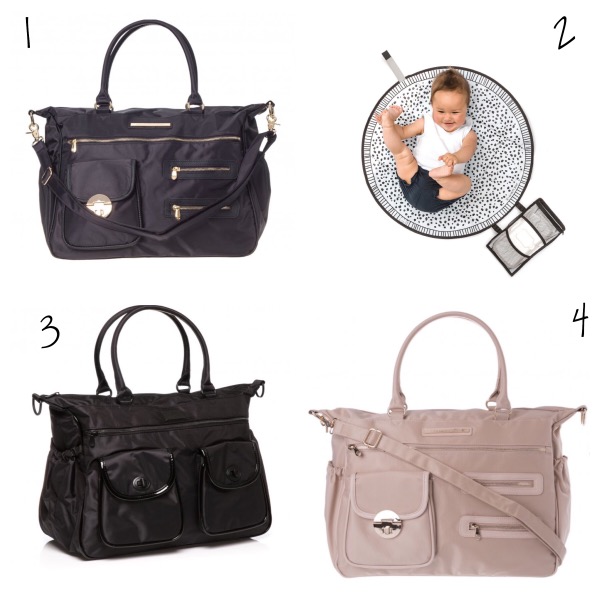 1. Colette Hayman baby bag AUD$79.99
2. Pretty Brave nappy clutch NZD$79.95
3. Colette Hayman baby bag AUD$79.99
4. Colette Hayman baby bag AUD$79.99

5. The Yellow Pacifier on Etsy nappy bag AUD$78.93
6. Sportsgirl zip bag AUD$69.95
7. Louenhide backpack AUD$49.95 (on sale)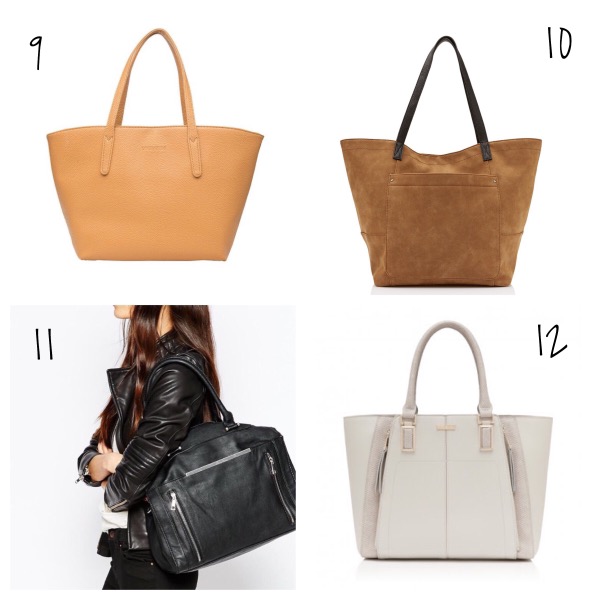 9. Louenhide Bahama bag AUD$49.95 (on sale – this is what I use currently!)
10. Sportsgirl tote bag AUD$59.95
11. Pimkie zip top tote AUD$34
12. Forever New tote bag AUD$69.99
14. Skip Hop change mat AUD$44.95