I think I have a slight problem with pom poms – I ADORE them! I'm so glad to see them absolutely everywhere at the moment, and my favourite (and probably the easiest) way to wear is with a Pom Pom-adorned bag or shoe, or jewellery. Pair back with a simple jeans and white shirt combo, or a floaty white dress for an easy spring time look; or pile on a colourful ensemble for an eclectic boho feel.
I'm loving lots of colour this season and accessories are an easy and affordable way to add colour to any wardrobe. If you don't feel comfortable with lots of colour, try something simple like a tote bag for the beach, or a colourful and fun clutch for a night out.
Pom Pom adorned sandals were a big deal in the northern hemisphere spring/summer – I've included a few versions here however if you'd rather DIY check out Steele My Style's version here or Honestly WTF here.
Happy Pom-Pom-ing!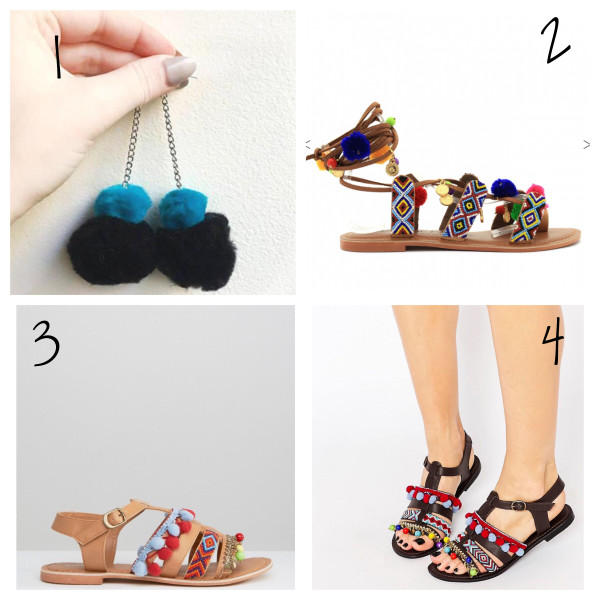 1. Pom Pom salad earrings AUD$15
2. Betts Pom Pom sandals AUD$89.99
3. Glamorous Pom Pom sandals AUD$50
4. Glamorous embroidered sandal AUD$50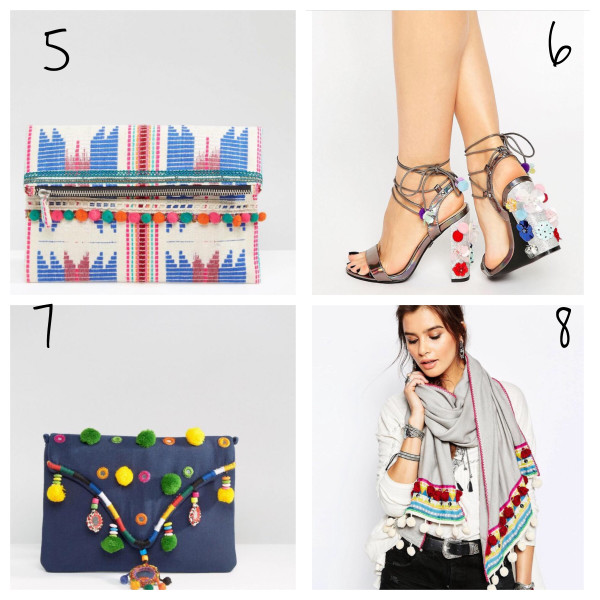 5. Glamorous Pom Pom clutch AUD$34
6. Daisy Street Pom Pom heels AUD$87
7. Glamorous navy clutch with Pom poms AUD$34
8. Blank oversized scarf with Pom poms AUD$68 (on sale)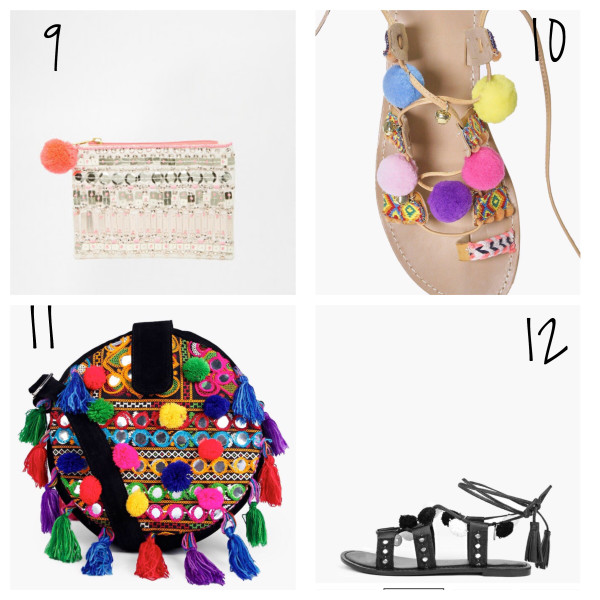 9. ASOS sequin clutch with Pom Pom AUD$13 (on sale)
10. Boohoo Pom Pom sandal AUD$50
12. Boohoo black and white Pom Pom sandals AUD$40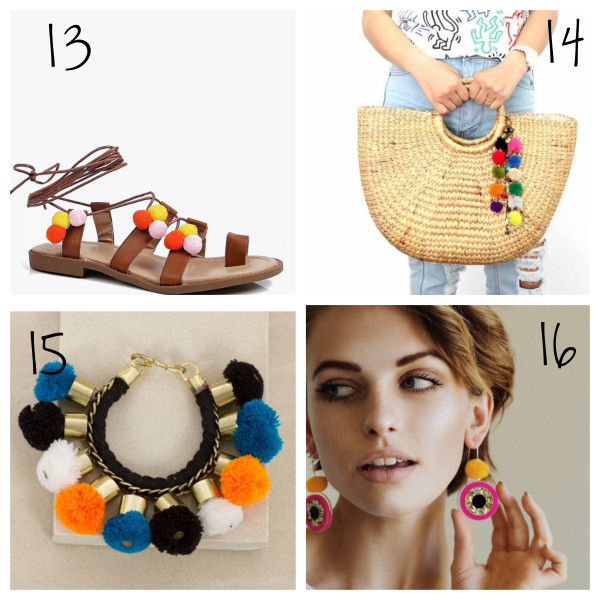 13. Boohoo Pom Pom sandals AUD$34 (on sale)
14. Sahasa fair trade tote bag AUD$60
15. Adorne Pom Pom bracelet AUD$5 (on sale)
16. Each to Own earrings AUD$60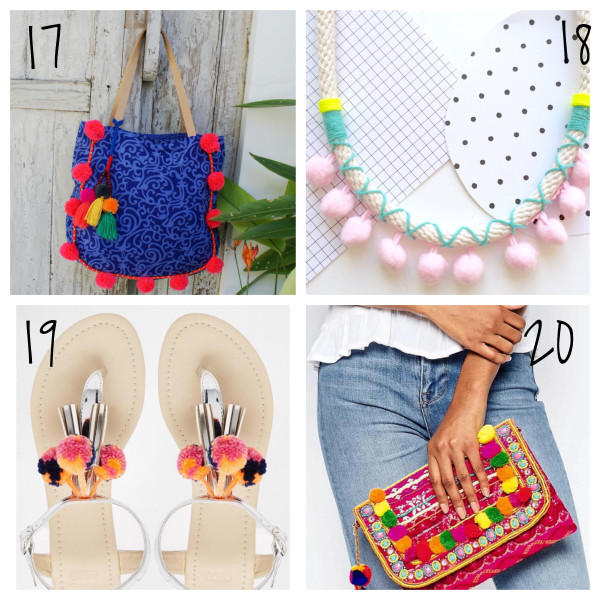 18. Maypole Pom Pom necklace AUD$36
20. Glamorous fold over clutch AUD$43
This post contains affiliate links which means if you click to buy I may earn a small commission, however you do not pay any extra. 
Do you like to wear accessories adorned with pom poms? Would you wear or use any of the above items?