What I love about trends is that items that are totally not on my radar, or haven't been for a long while, are suddenly in the spotlight again. At the moment, I'm totally crushing on pinafores and overalls.
I bought a pinafore recently from Boohoo and I'm loving wearing it. They're practical for my lifestyle, fun and totally bring me back to my school days! They look great with a simple tee underneath or wear with a striped skivvy for warmth if it's still cool where you are. And no, you're NOT too old to wear one. Just give it a whirl. If you love it, wear it I say!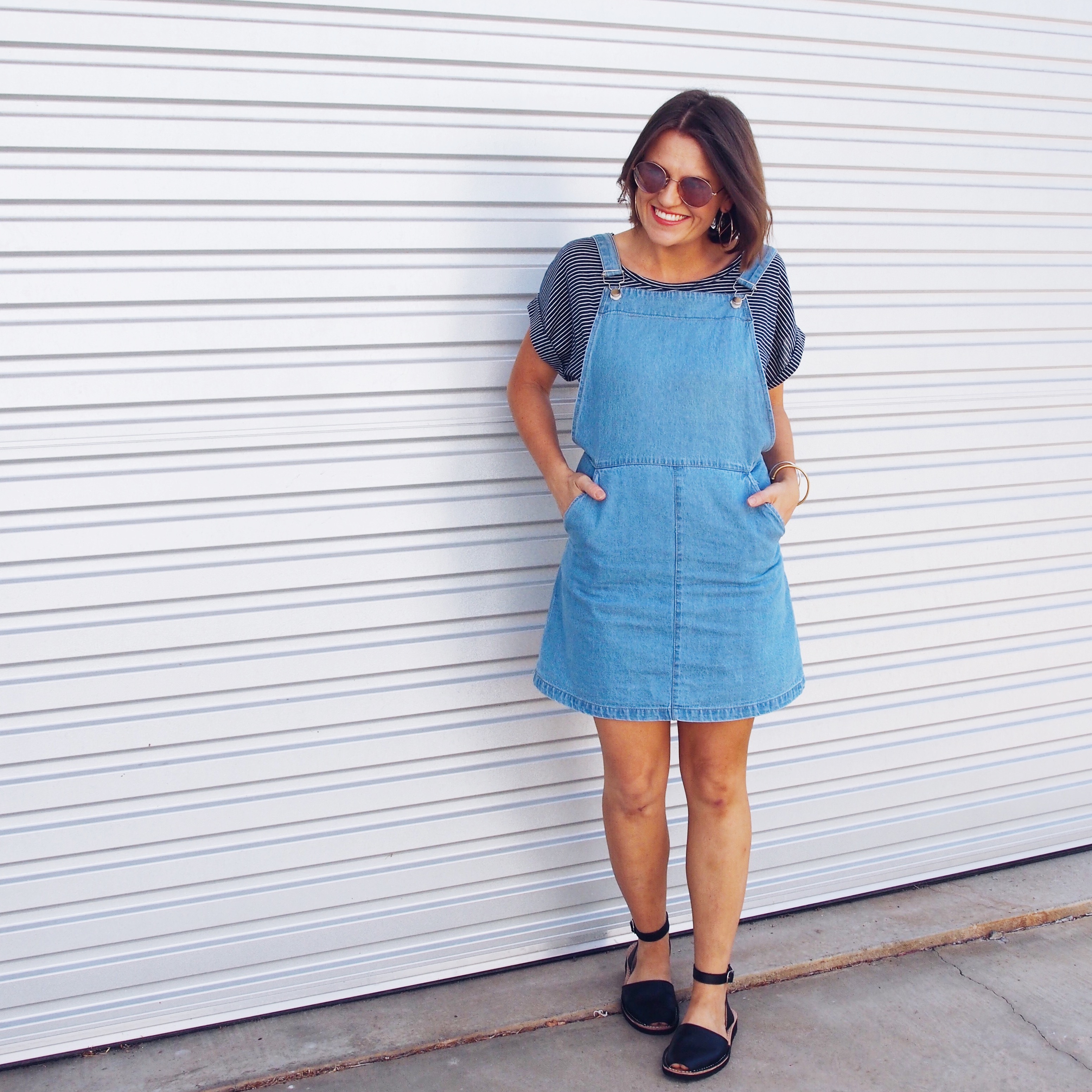 Here's 16 of my favourite pinafores and short overalls online right now, including a couple of vintage gems. (And don't forget to check your local op-shop for finds too, there are plenty around.)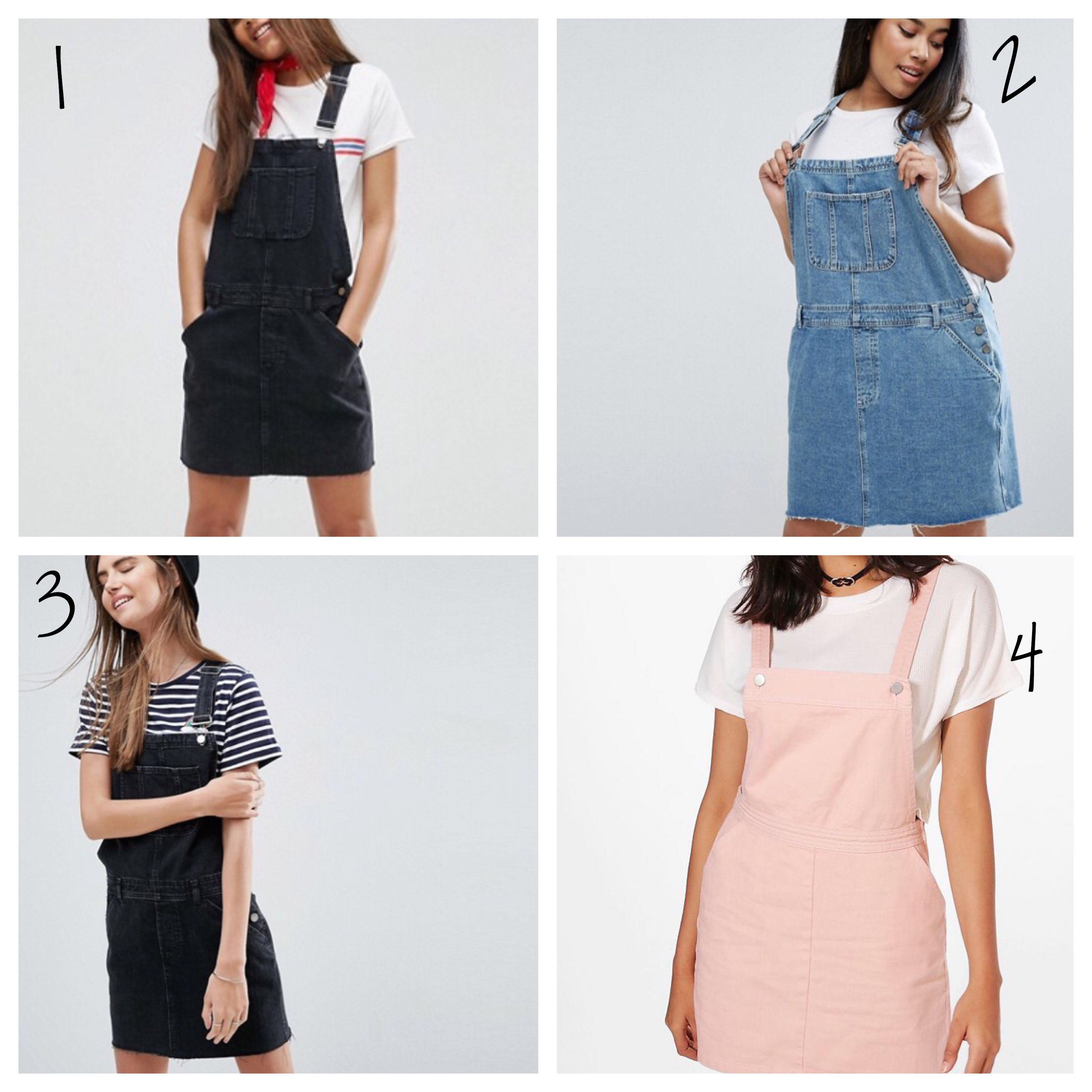 1. ASOS Tall washed denim pinafore AUD$70
2. ASOS Curve dungaree dress AUS$52.50
3. ASOS denim dungaree dress AUD$70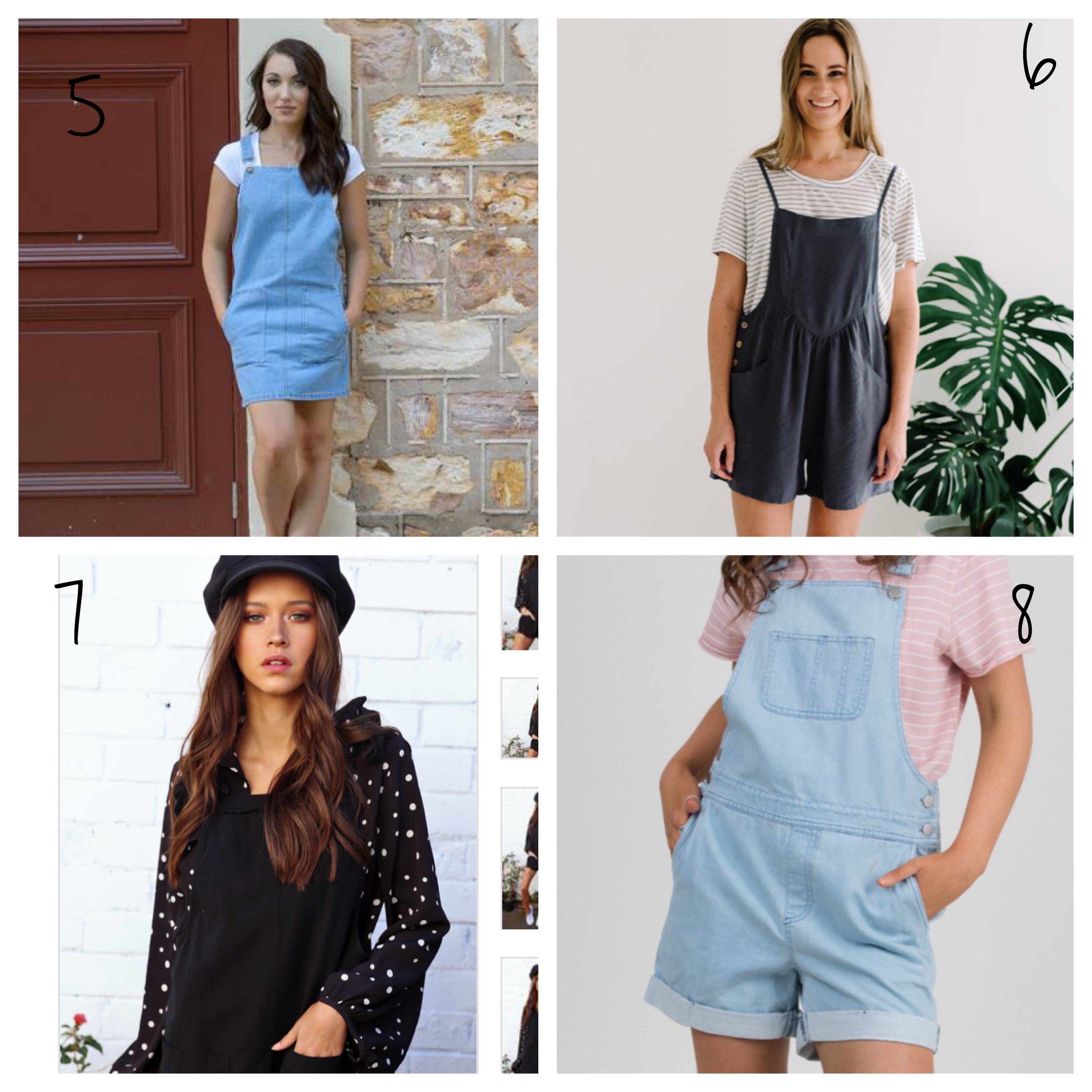 5. You Rock Style penny pinny AUD$64.95
6. Betty Lane overalls AUD$49.90
8. Feather and Noise overalls AUD$79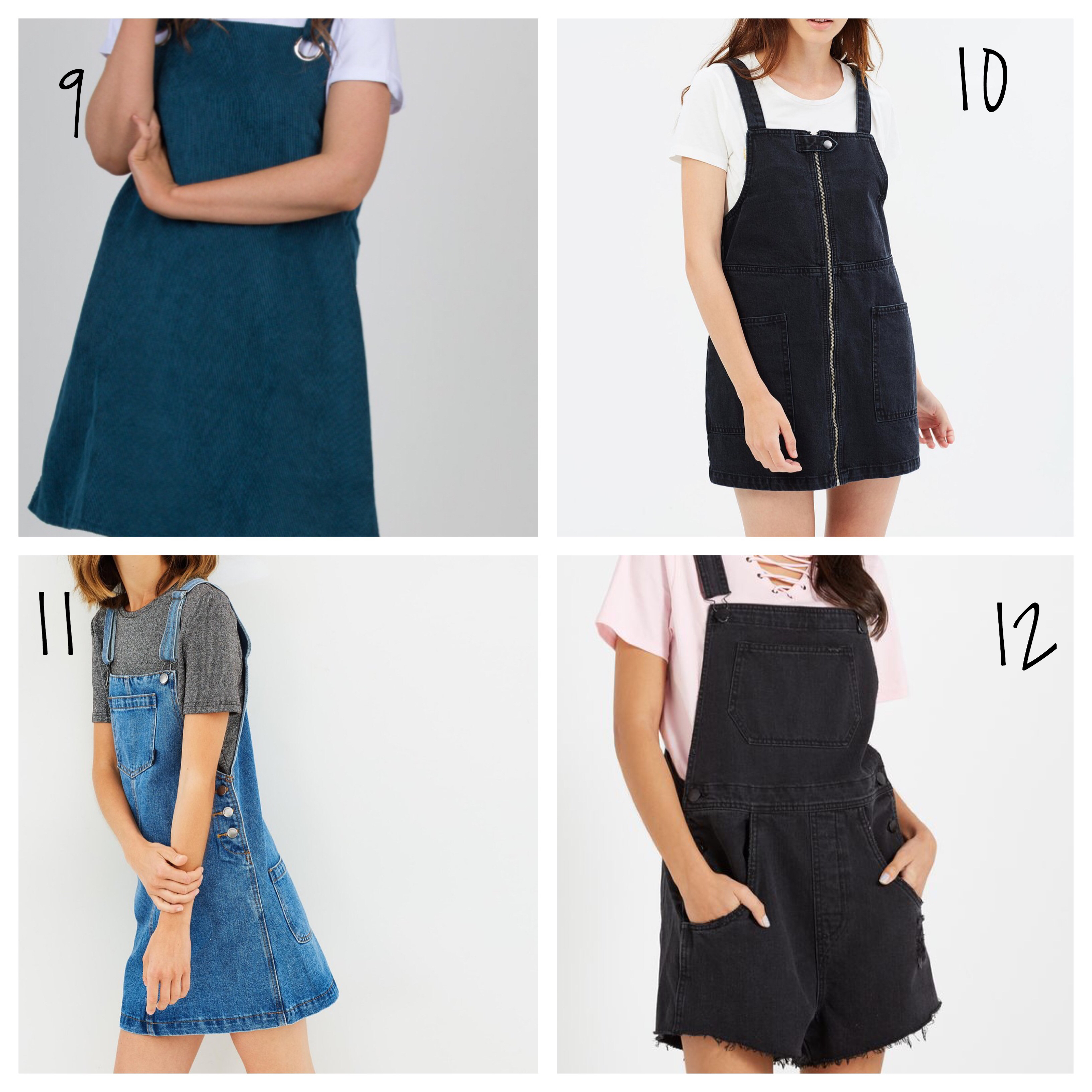 9. Feather and Noise pinafore AUD$59
10. ONLY zip pinafore at The Iconic AUD$69.95
11. All About Eve pinafore AUD$79.95
12. Cotton On 90s overalls AUD$44.95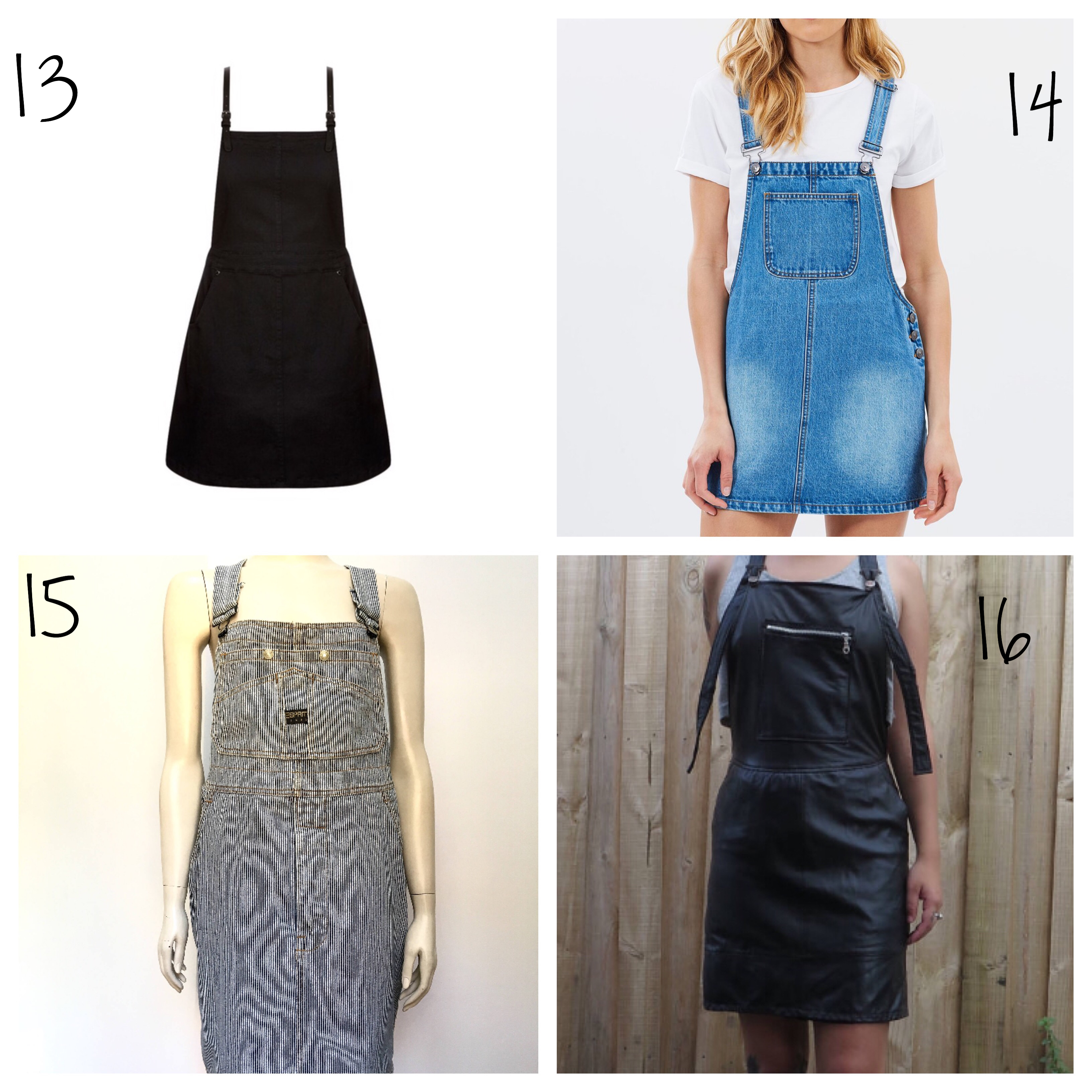 13. City Chic denim pinafore AUD$99.95
14. Rip Curl denim pinny AUD$89.99
15. Vintage Esprit pinny AUD$75
16. Vintage leather pinny AUD$45
So, are you going to try the pinny/overalls trend this year? Or is it one trend you can't do again?
This post contains affiliate links which means if you click to buy I may earn a small commission, however you do not pay any extra.