Sponsored by Avarcas Australia (I'm proudly ambassador for Avarcas Australia) 
Ever since having my two girls, I've noticed time flies especially fast. Hannah and Audrey, now nearly 4 and nearly 2, are full of personality and are fast becoming mini versions of me in a lot of respects. It really makes me watch what I say and do, knowing they are watching and taking everything in!
Funnily enough (and probably not surprisingly!), they've both also inherited my love of shoes (hah!) and have started trying on my shoes and wearing them about the house. High heels to sandals, they've worn them all, but their most recent favourite of mine was my multi-glitter Avarcas. When I first received my multi-glitters, Hannah's response was "Oh wow, mummy I love your shoes!" So when Avarcas Australia released their mummy and me shoes, I couldn't wait to get my hands on them for my little ones.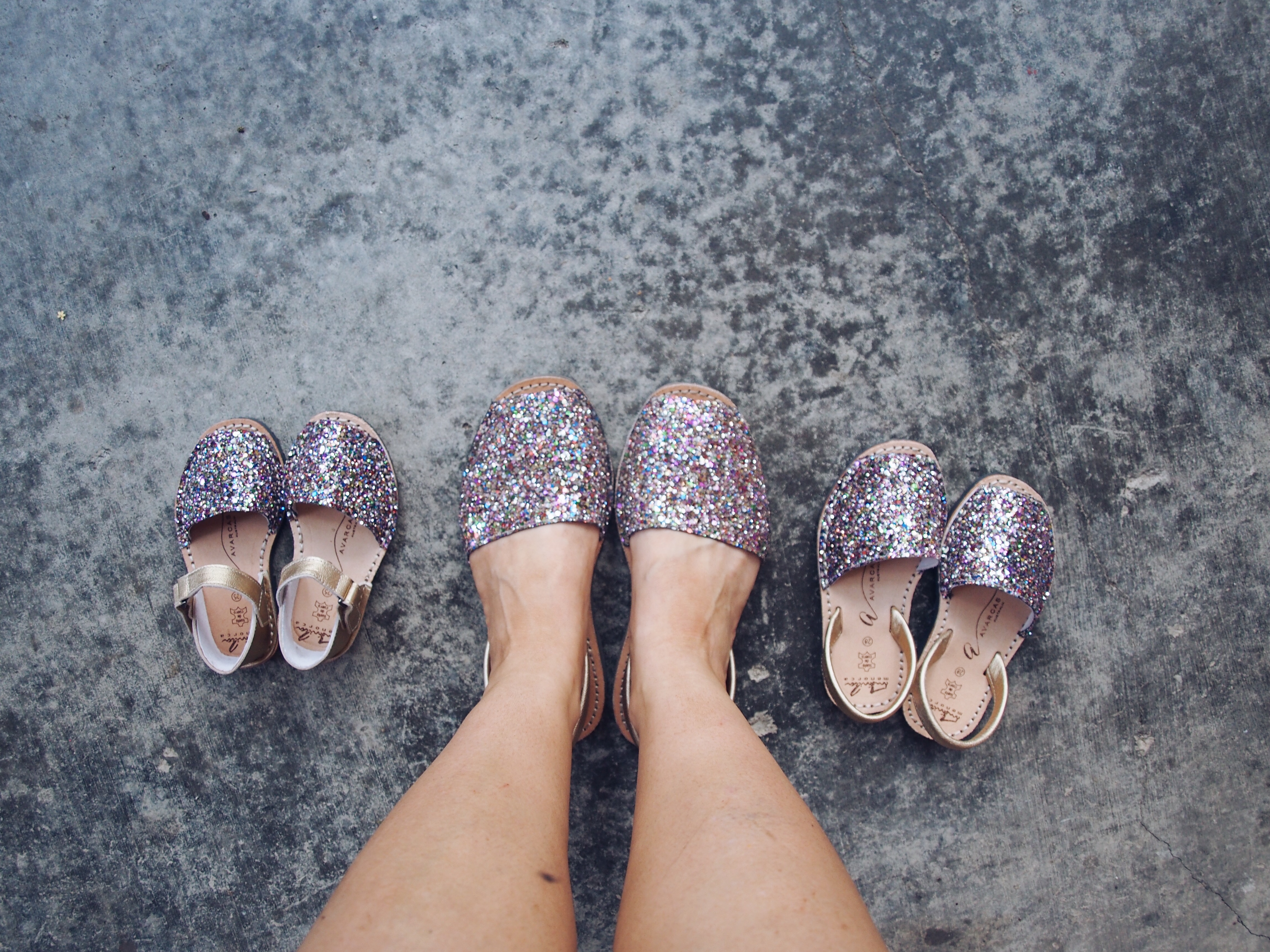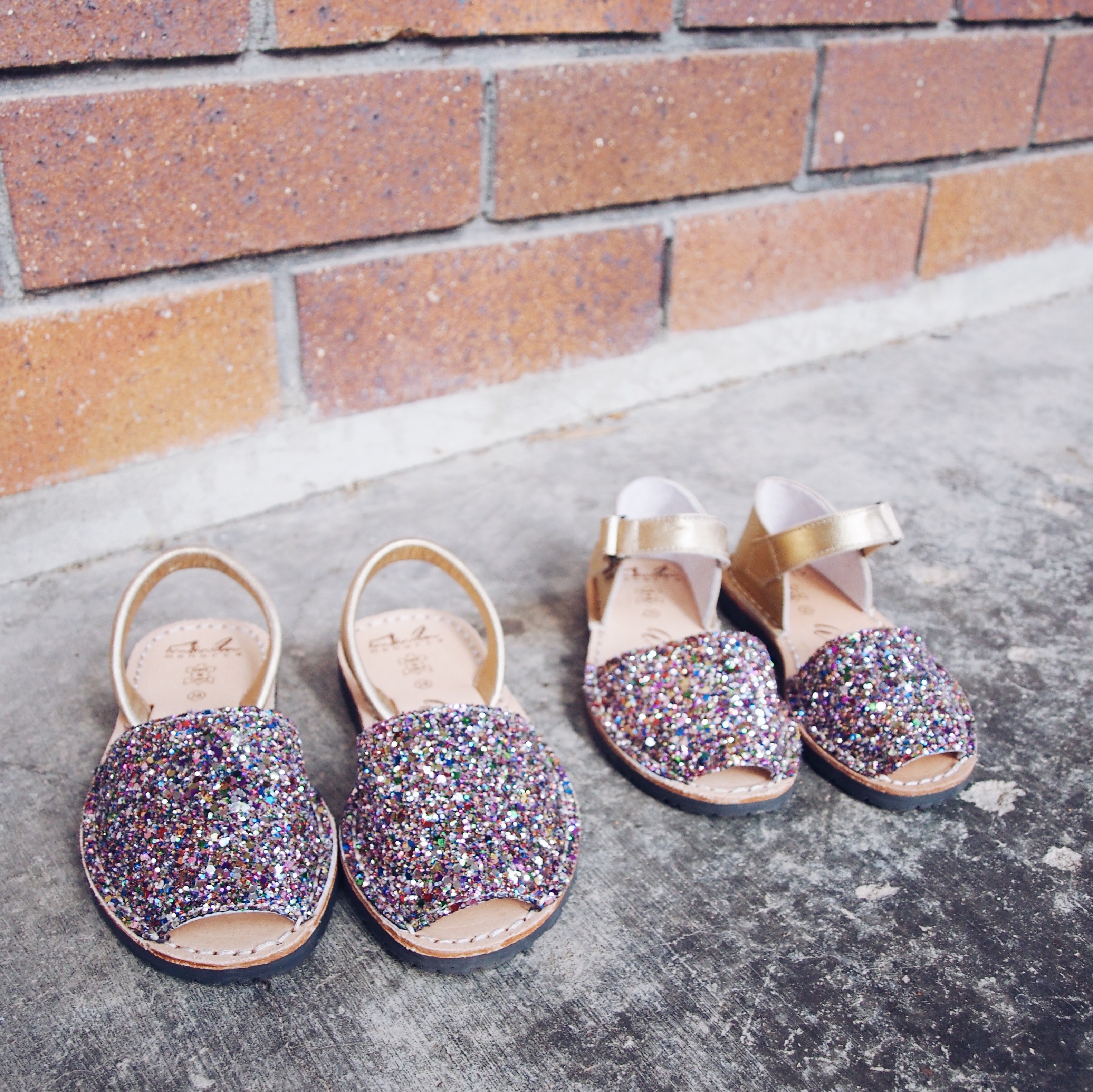 *Hannah wears multi-glitter Avarcas AUD$95 | *Audrey wears multi-glitter Fraileras AUD$85 | *I wear women's multi-glitter Avarcas (size 37) AUD$110
And do I mind matching with my girls? No way, I love it! They're probably not going to want to match with their mum for many years longer, but at the moment they adore wearing the same shoes as me and I'm going to make the most of it.
I don't know if your kids are anything like mine, but getting them to put their shoes on and get out the door somedays is a STRUGGLE. It takes forever. Well my friends, it seems the antidote to that problem is matching mum and me shoes, and for us it's multi-glitter, mini avarcas! Every time we go out, Hannah and Audrey ALWAYS want to wear their new multi-glitters, and we absolutely love them.
Hannah's are an exact, smaller version of mine, while Audrey's have an ankle strap – perfect for her little foot. They are both made of super soft leather, and the glitter is an exact replica of mine. They go with every outfit (as we know) and are perfect for little feet as the super soft leather moulds to their foot. I love them because they're a little dressier than the usual sandal however they're also great for casual outfits, too. If you have a special occasion coming up, these would be the perfect shoe as they suit winter or summer outfits. And they'll last, too.
You can check out the mum and me matching kids' Frailera (the style Audrey is wearing – AUD$85) HERE, or Avarcas (the style Hannah is wearing – AUD$95) HERE. 
*gifted
Have you ever tried matching mum and me shoes for your little ones? What do you think about these multi-glitter Avarcas?