I am so, so glad that statement earrings are back with a vengeance. An easy way to update an outfit, statement earrings are affordable and high-impact. And, this season they're bigger and better than ever.
Earlier this week I asked via my Instagram stories what I should feature next in my 'Under $100' series and the result was overwhelmingly for statement earrings. So today, I've found 24 of my faves, not just under $100, but all under $50.
As for how to style them – it's easy – I usually pick one colour out of my outfit and choose my earrings based on that. If you're wearing a simple outfit – say a white dress, or a black dress, or a white top and jeans – then the world is your oyster – choose brights for fun or something neutral for a polished, sophisticated look. And, if you're on Instagram, be sure to join in with @what_brooke_wore on #tasseltuesday!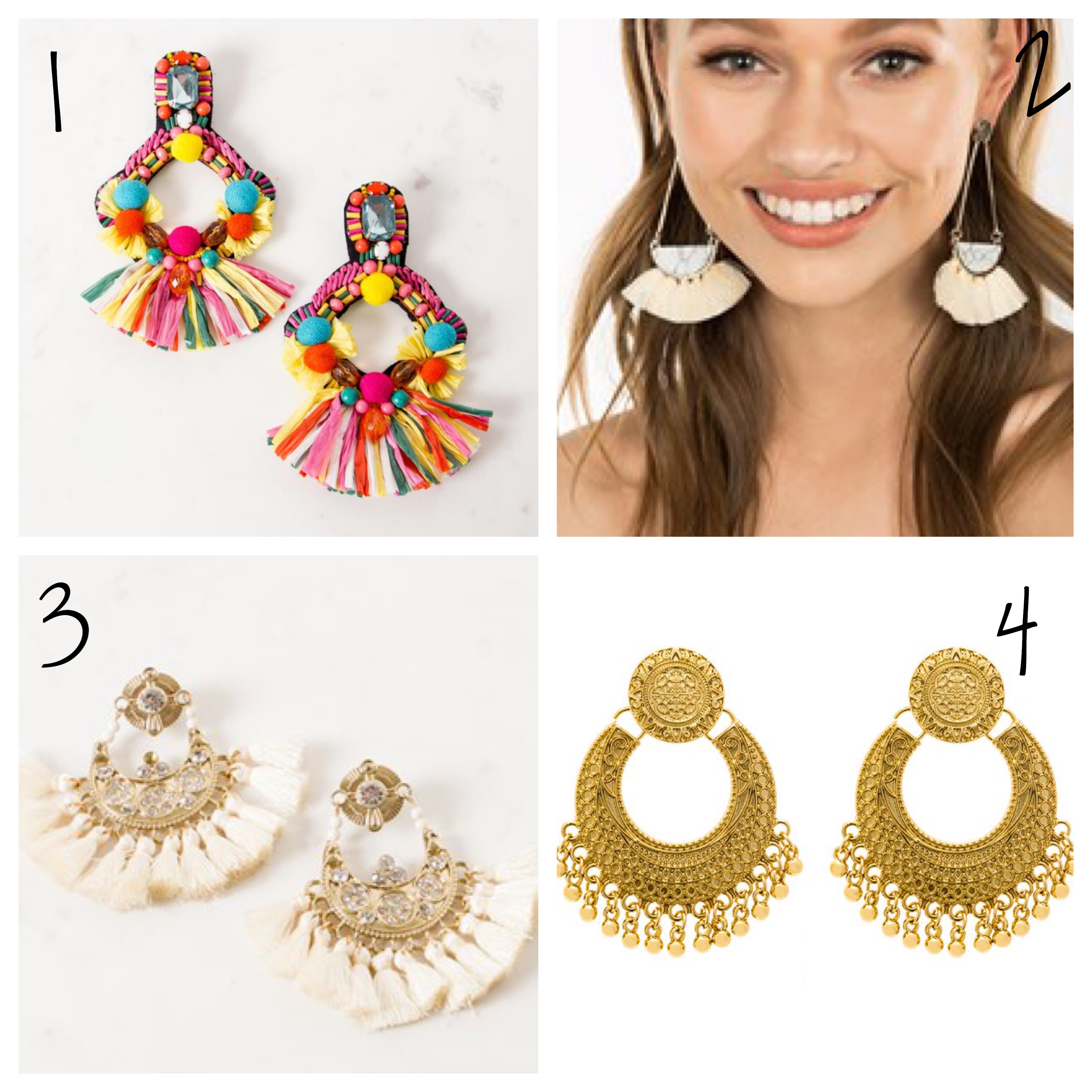 1. Luulahbelle carnivale earrings AUD$39.95
2. Adorne half moon earrings AUD$29.95
3. Adorne fringe earrings AUD$34.95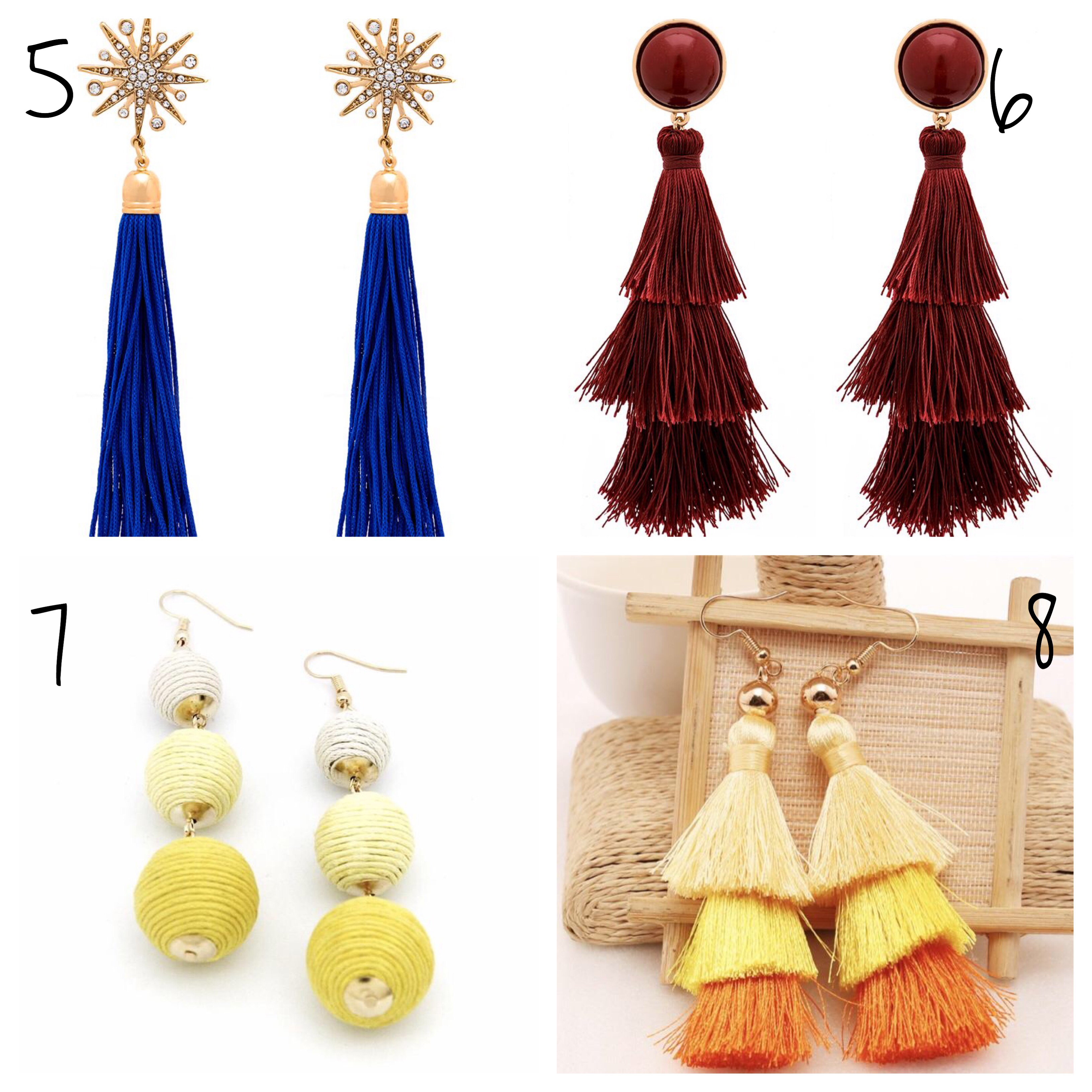 5. Colette blue fringe earrings AUD$9
6. Colette burgundy earrings AUD$9
7. Sassi tri drop earrings AUD$14.95
8. Sassi tassel earrings AUD$14.95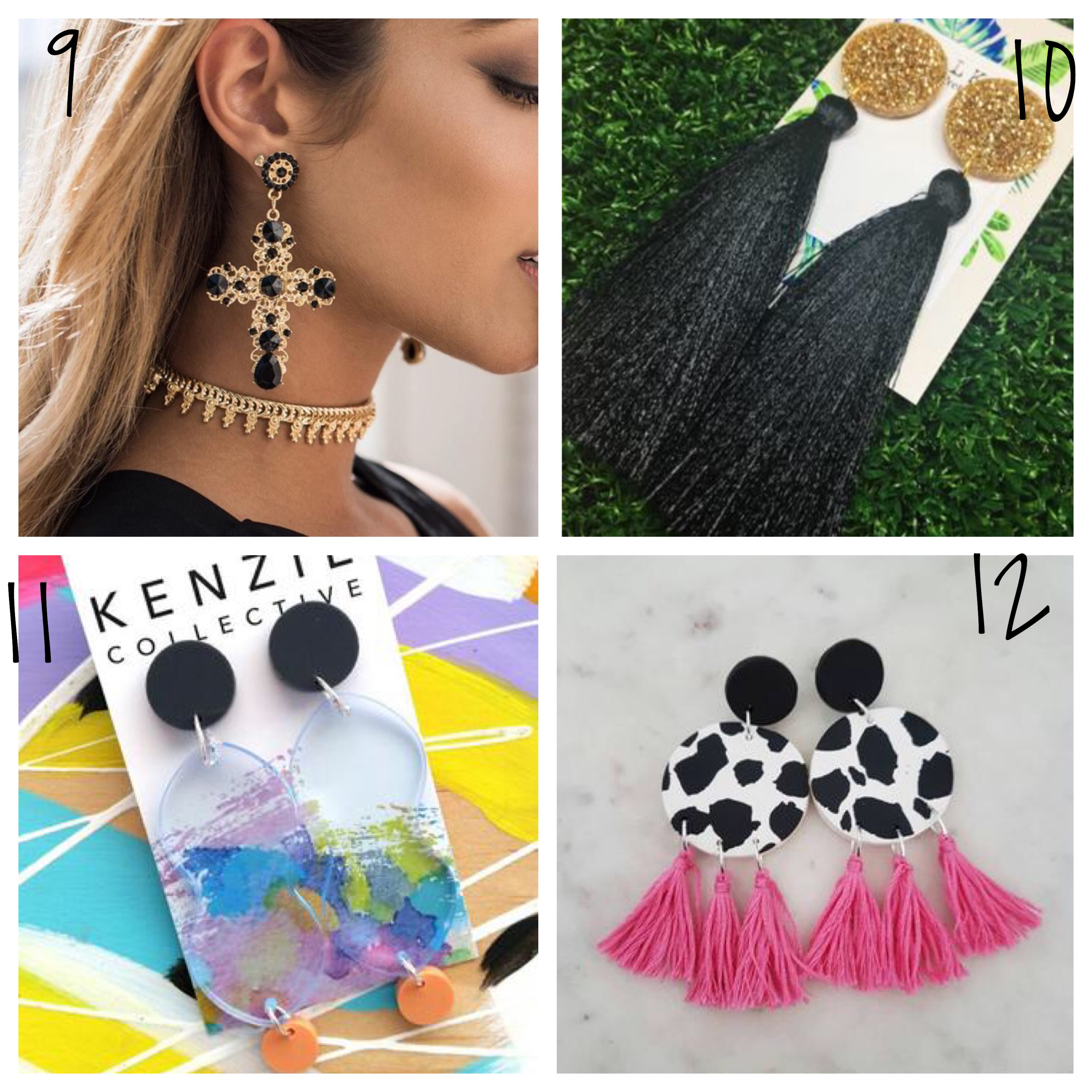 9. Sassi cross earrings AUD$18.95
10. Elka creative tassel earrings AUD$35
11. Kenzie Collective 'blob' dangle earrings AUD$30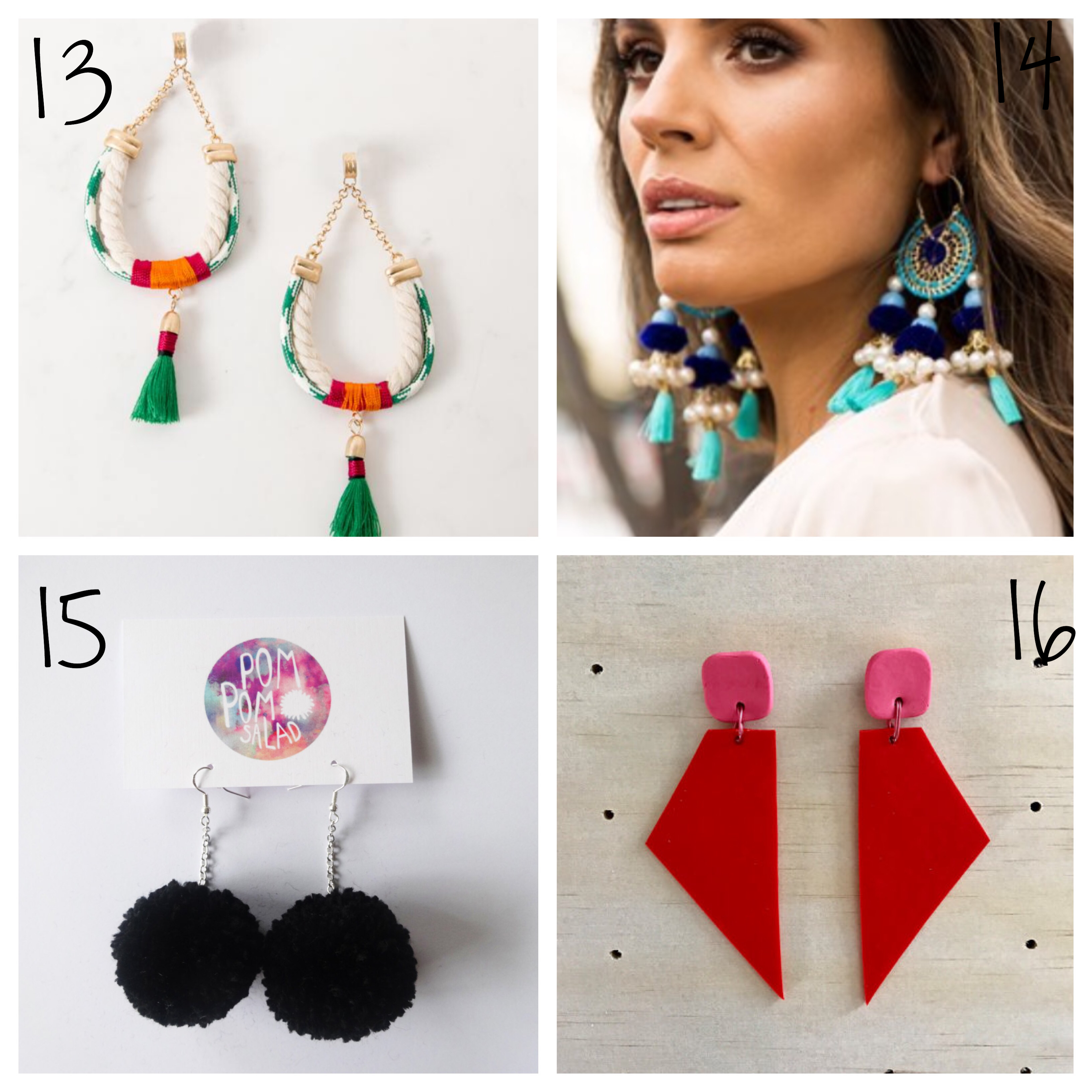 13. Billy J tassel earrings AUD$29.95
14. Billy J tassel and pearl earrings AUD$44.95
15. Pom Pom Salad earrings AUD$20
16. What About Wolfie earrings AUD$25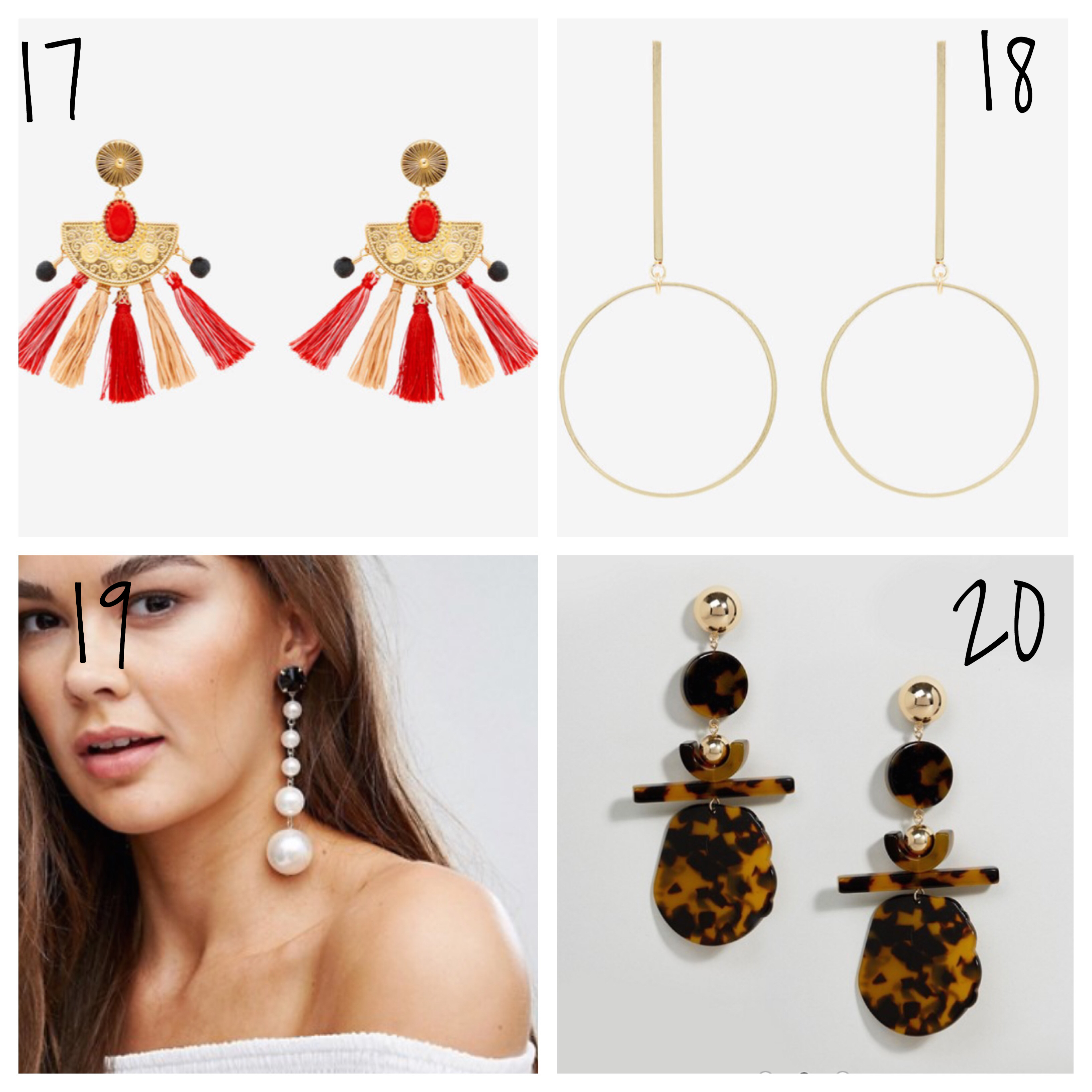 18. Seed hoop earrings AUD$14.95
19. Boohoo pearl drop earrings AUD$8
20. ASOS statement tortoise earrings AUD$24
21. ASOS Flower drop earrings AUD$12
22. ASOS pastel earrings AUD$16
23. Ruby and Lilli earrings AUD$14.95
24. Bell Frankie and Co earrings AUD$20
This post contains affiliate links which means if you click to buy I may earn a small commission however you do not pay any extra. 
Are you a statement earring lover? Which is your favourite style? Did I miss one of your favourite labels? Please let me know in the comments below!