Red is officially BIG NEWS this season – and I'm loving it. From this checked dress here to the floral top I recently wore here, I've been loving adding red into my wardrobe.
If you're also loving this rich hue, you've come to the right place, as today I've found 12 cute ways to add a pop of red into your spring wardrobe for under $50.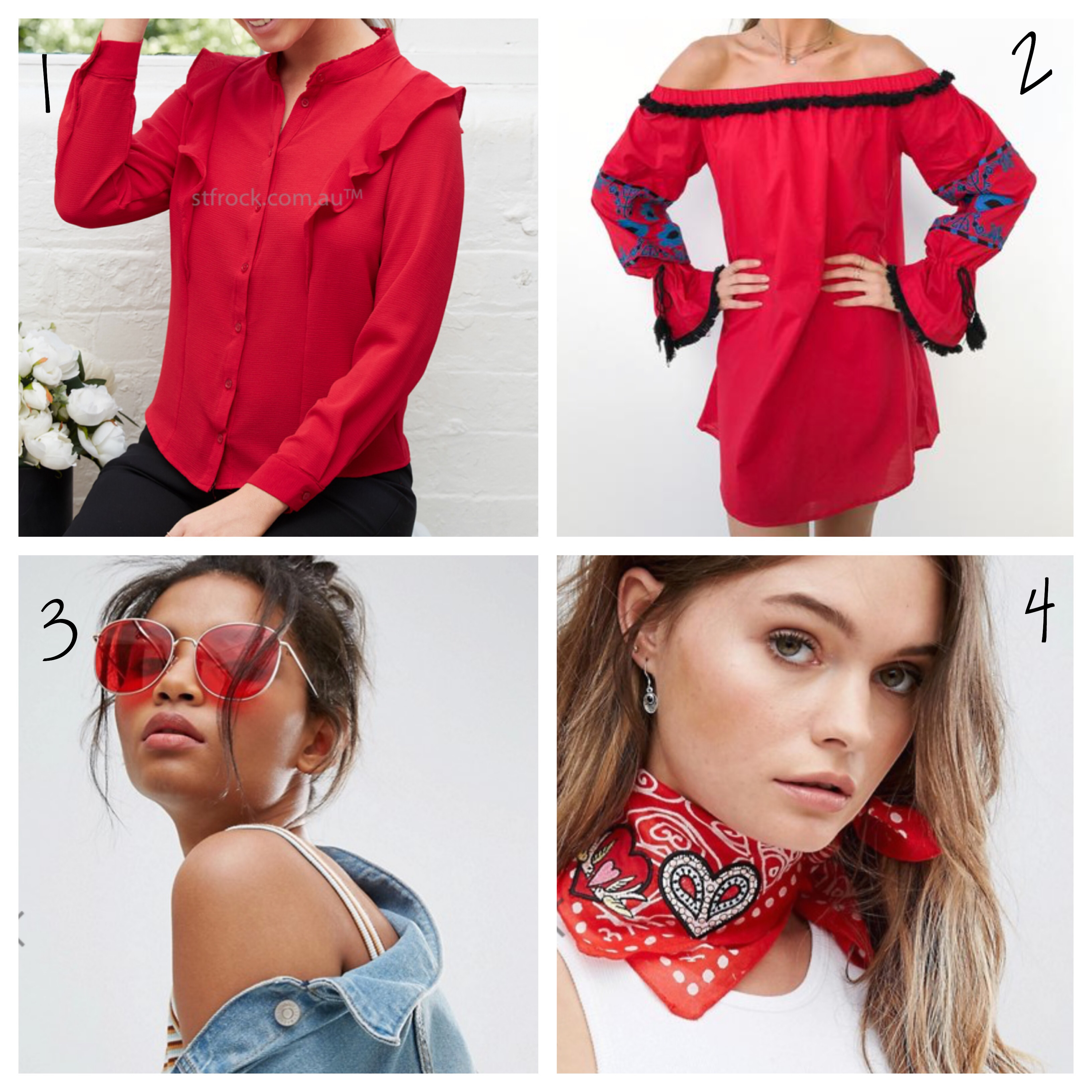 1 St Frock top AUD$25 (on sale)
2 Petal and Pup dress AUD$49.95 (on sale)
4 Glamourous necktie AUD$8.50 (on sale)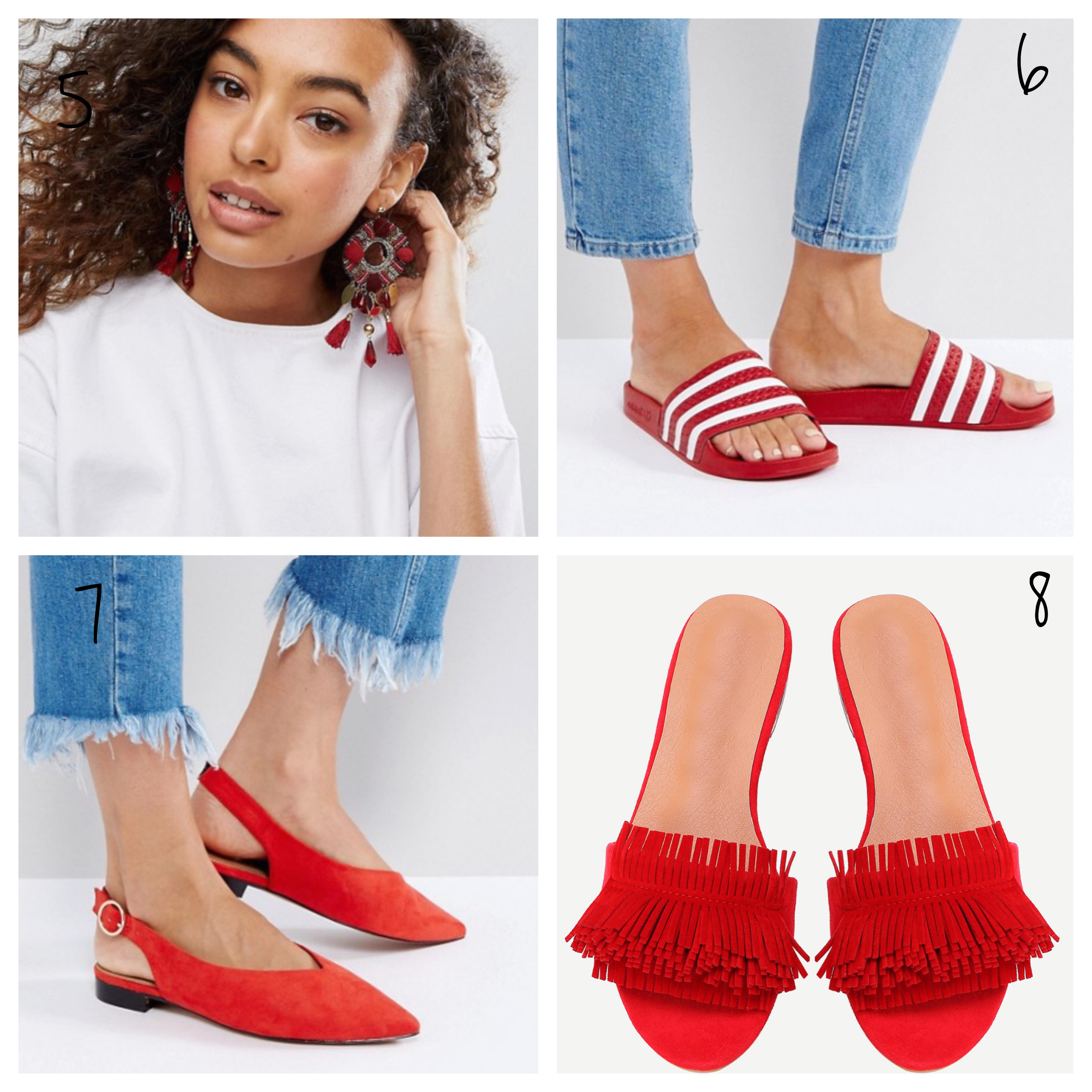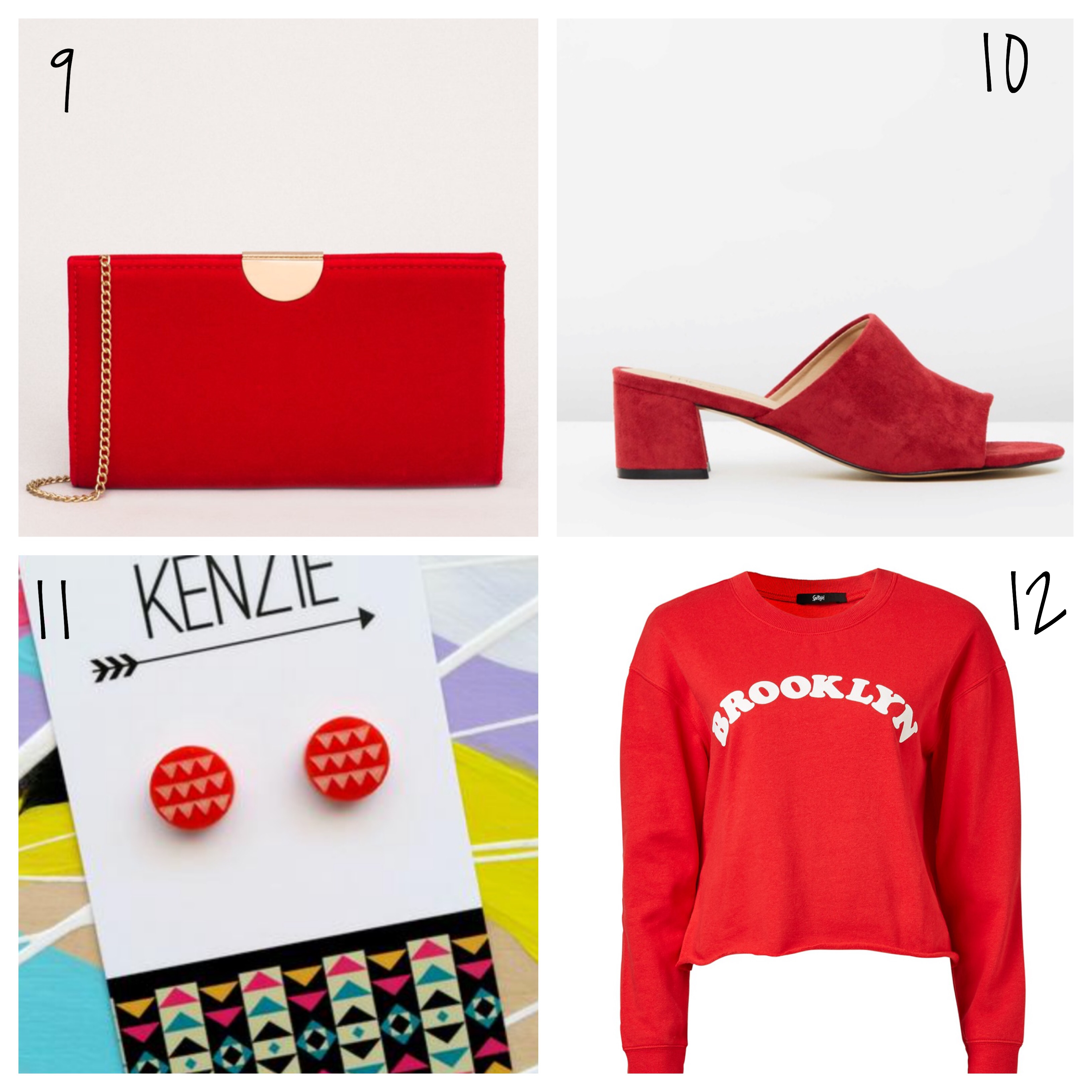 10 Therapy Garnet mules AUD$47.96 (on sale)
11 Kenzie Collective earrings AUD$10 
12 Sportsgirl sweater AUD$49.95
This post contains affiliate links which means if you click to buy I may earn a small commission however you do not pay any extra.
Do you love red?