So. Velvet. Hello, you saucy minx of a fabric. You're so, so soft and slinky. Touchable and glamourous. But how on earth do I wear you without feeling like a star of The Craft? To be honest, I'm still working this out.
You see, I'm a trend lover and I love a good 90s throwback, but I've had a few velvet items sitting in my wardrobe for a while now and haven't been able to work them. But, I think I might have worked out a few tricks. In this outfit I'm wearing a *SheIn velvet tee (green colour not available but many other colours still for sale – I'm wearing M) with a few things I've had in my wardrobe for a while. What do you think?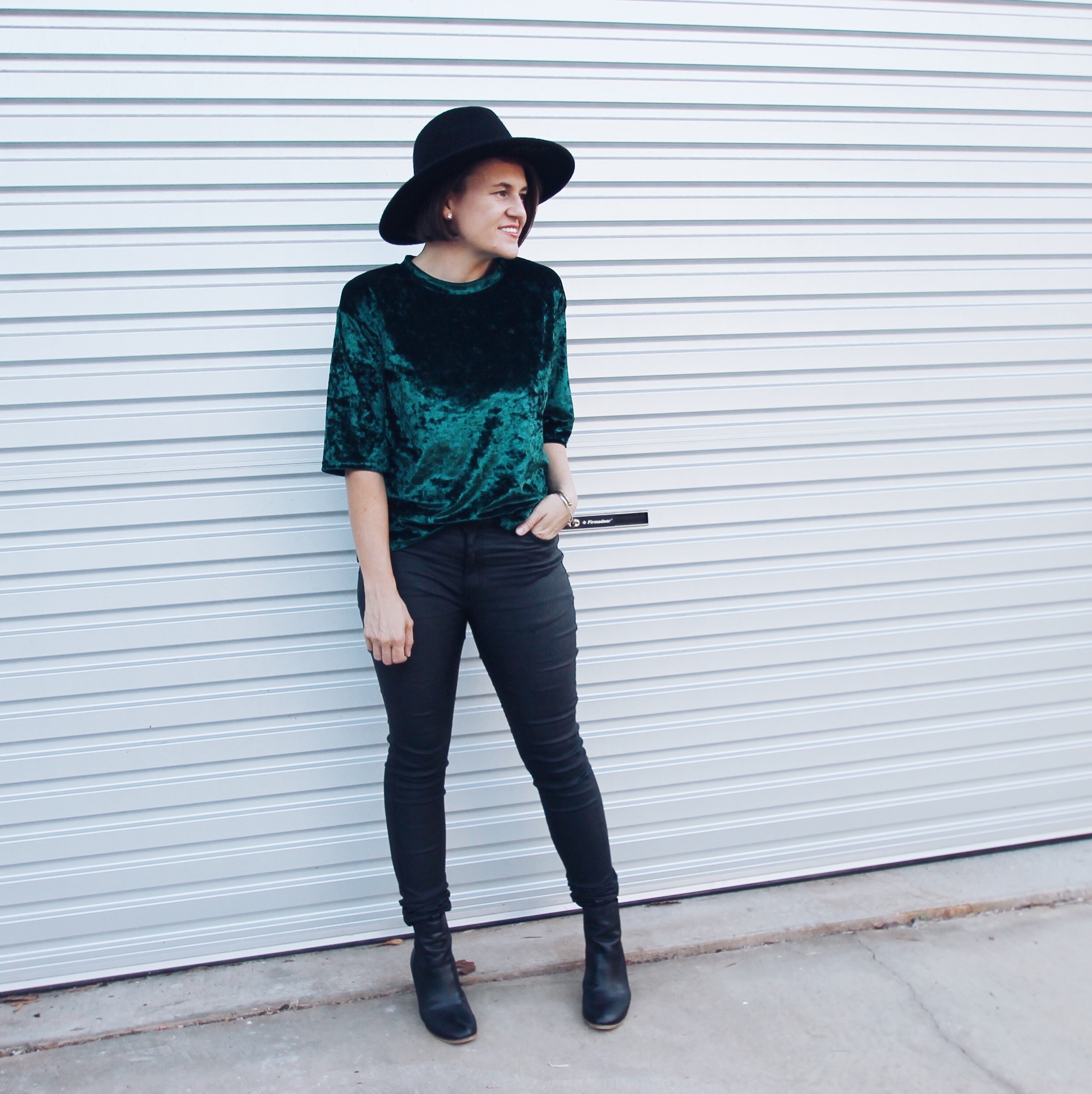 Here's 5 tips I've discovered on my travels for how to wear velvet. 
1. An easy way to wear velvet is through accessories. Try a velvet bag or a pair of shoes to update your look.
2. A velvet jacket or kimono can be worn over just about anything. Try a velvet bomber over a tee and jeans, or a kimono over a boho maxi dress.
3. Velvet looks amazing with other rich fabrics such as wool, lace, leather or silk.
4. To lose the 'nightwear' feel, try wearing a looser style top with jeans; or a velvet dress with simple boots or sneakers.
5. A velvet cami dress or tank looks amazing over a white tee; or conversely under a blazer with jeans.
Check out more velvet inspiration on my dedicated Pinterest board here.
And here's 12 more velvet finds if you're keen to dip your toe into this rich fabric.
3. ASOS Maternity velvet AUD$80
4. ASOS bomber velvet jacket AUD$97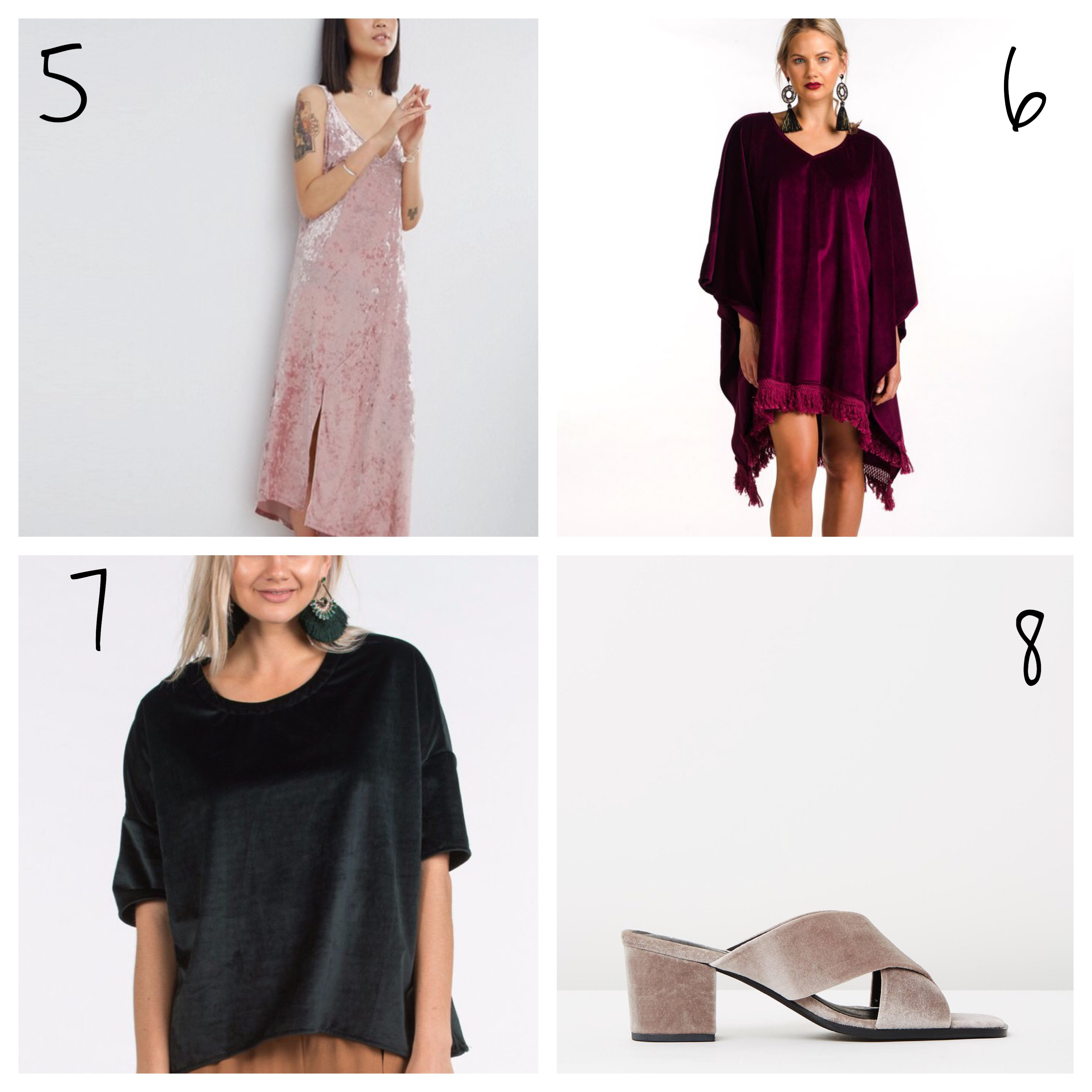 6. Whitehaven Emporium velvet kaftan AUD$69.95
7. Whitehaven Emporium body tee AUD$39.95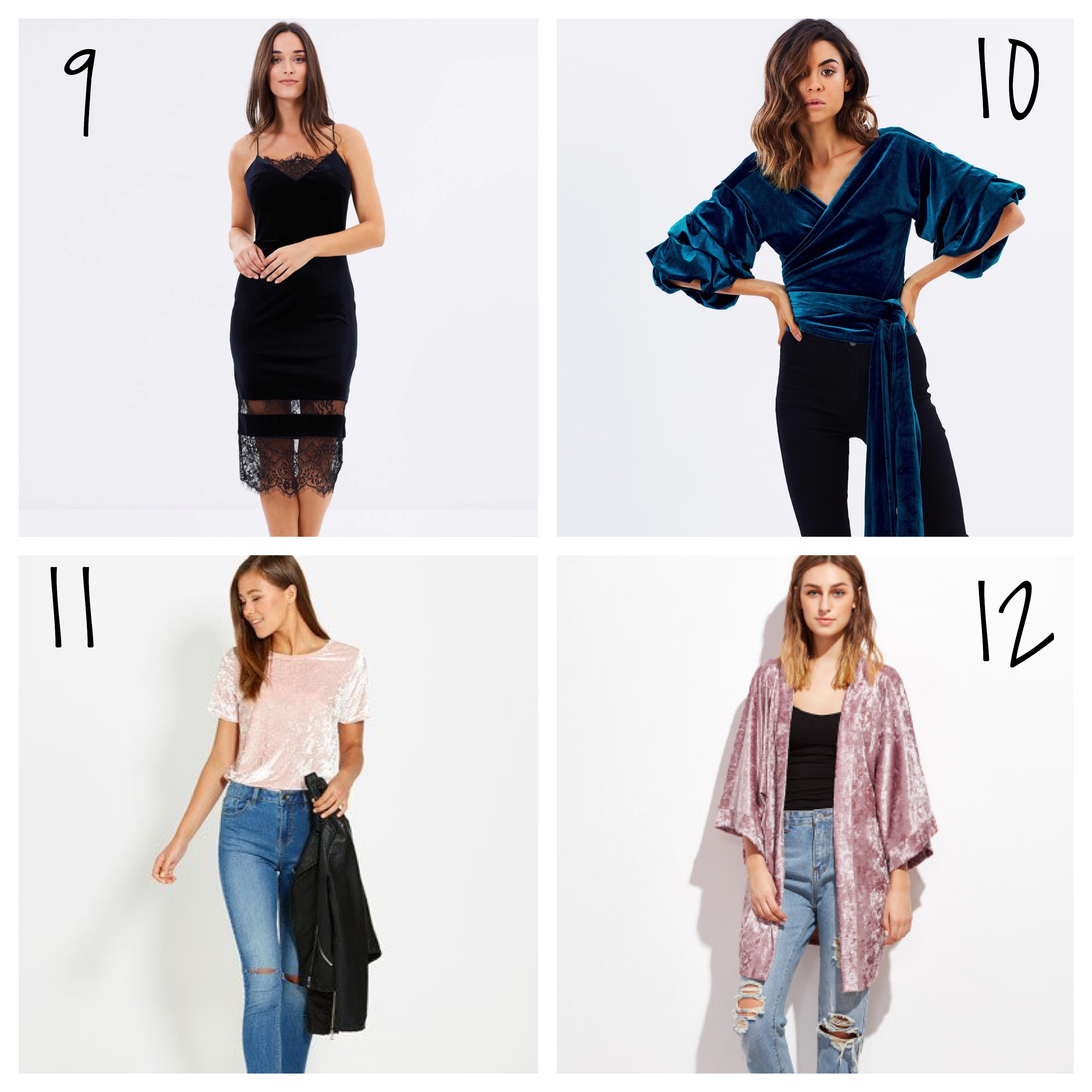 9. Dorothy Perkins slip dress AUD$59.97
11. Dotti velvet tee AUD$29.95
12. Shein pink velvet kimono AUD$21.45
*gifted
This post contains affiliate links which means if you click to buy I may earn a small commission however you do not pay any extra.