In winter I tend to live in my jeans, but sometimes when I want a break from denim I head straight for my comfy casual pants. Joggers, cargos and the dressed up tracksuit pant are all great options and they're just as easy to wear as your jeans. Chuck on a white tee, a long cardigan and sneakers and that's one look – or pair with your chambray shirt and some boots for another easy-wear style.
Today I've collated 12 of my favourite online buys available right now, all under $100 and totally easy to wear.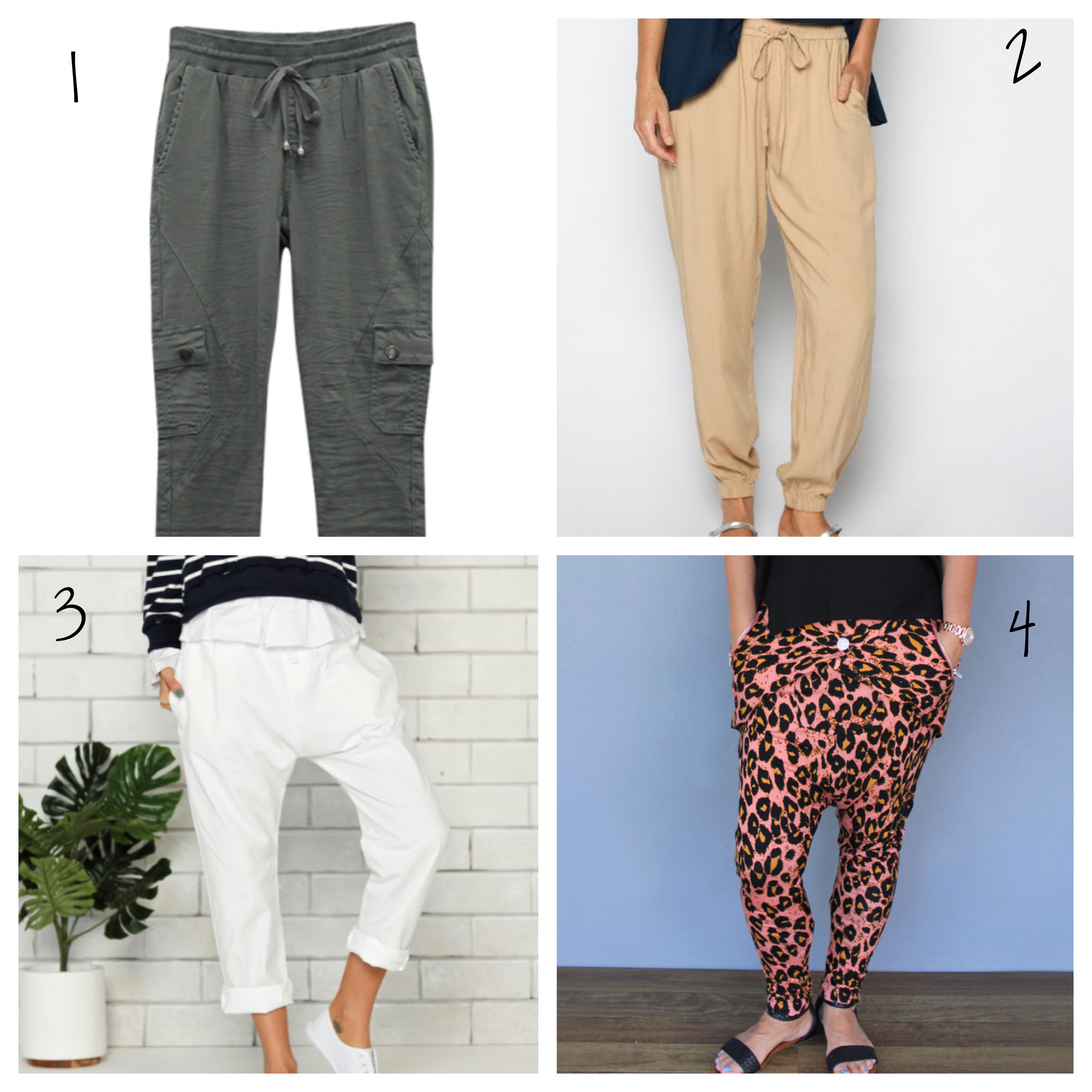 1 Pomm Pomm cargos AUD$60 (on sale)
2 Adrift harem pants AUD$89.99
3 Billy J drop pants AUD$64
4 Leelouanne leopard pants AUD$89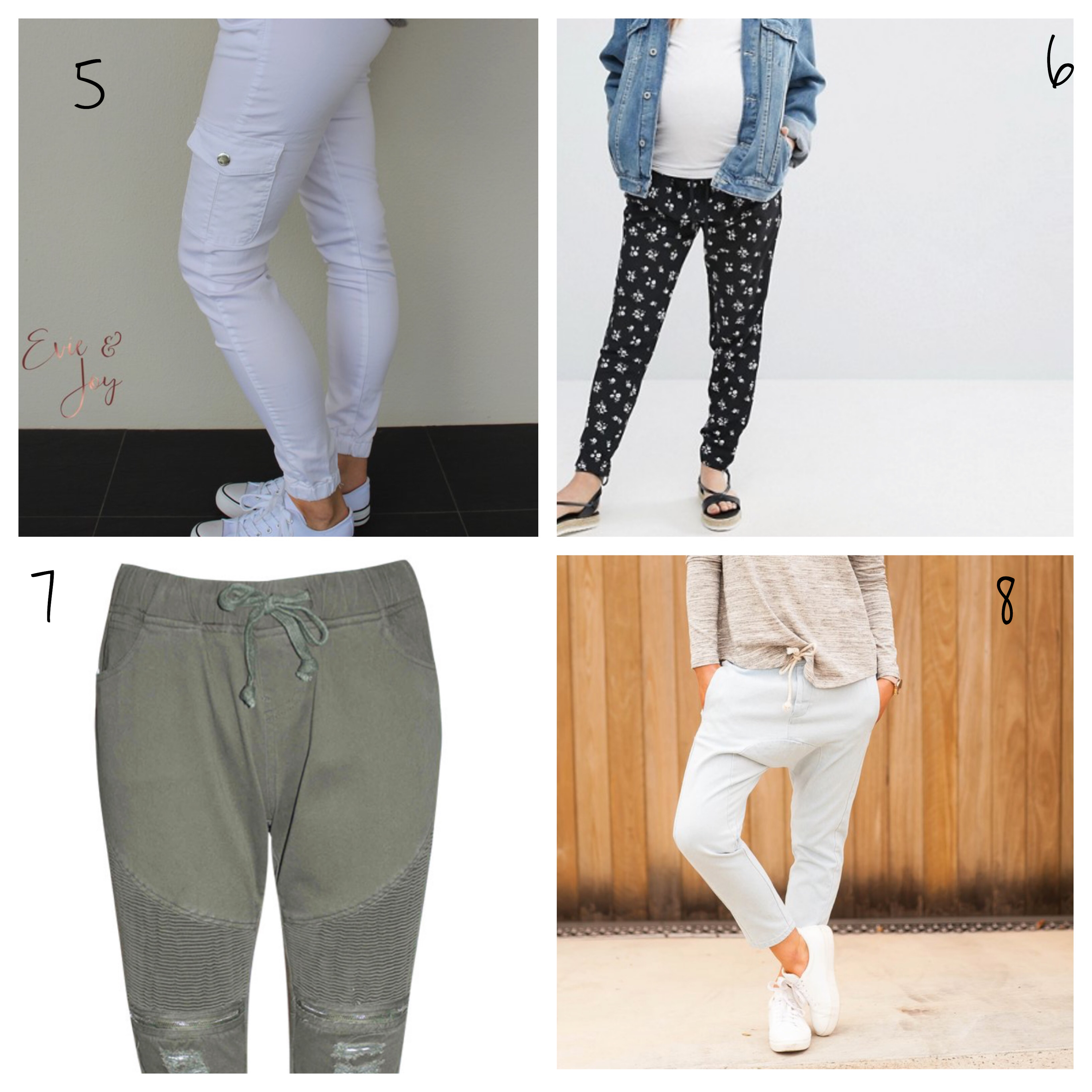 5 Evie and Joy white cargo pants AUD$49
6 New Look Maternity blossom joggers AUD$35.56
7 Little Party dress joggers AUD$59.95
8 Frankie and Co chambray drop pants AUD$85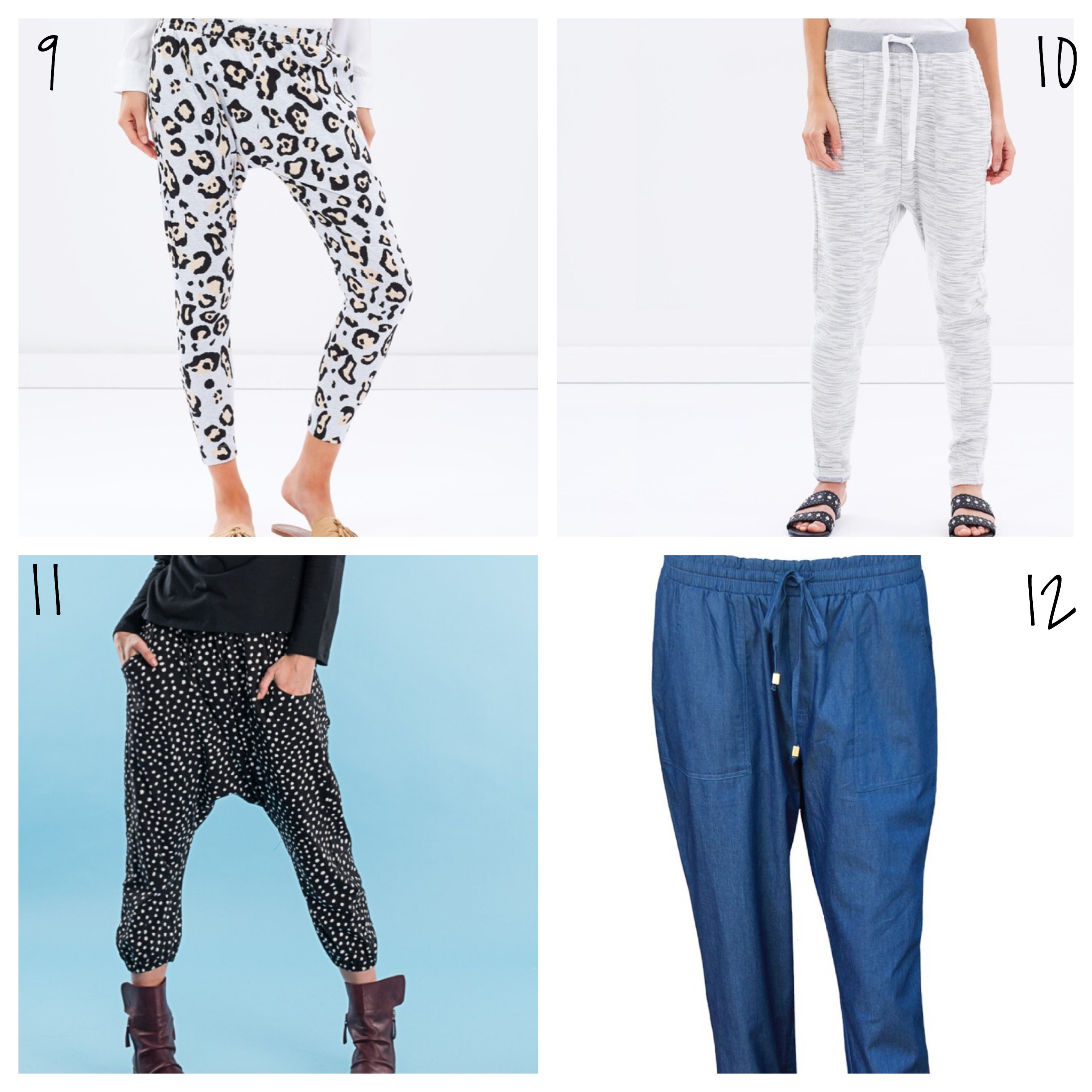 9 Cartel and Willow comeback pants AUD$89
10 The Fifth liberty pants AUD$79.95
11 Boom Shankar Eddi pants AUD$89
12 Shabby Sisters chambray pants AUD$49
Do you like to wear any of these styles of pants? Or do you stick to jeans in winter? 
This post contains affiliate links which means if you click to buy I may earn a small commission however you do not pay any extra.