Winter is here! If you're in one of the cooler states of Australia you're probably wondering why I sound so excited – I know you've been shivering through the past few months. Up here in Brissy it's been so hot for SO LONG I was almost forgetting what it was like to be cold. But here we are, 1 June and finally some cool relief.
I'm refreshing my winter wardrobe with some basics in key new shapes and details. I've been wearing ripped skinny jeans for quite a few years now, and I feel like changing it up so I've included some no -ripped high waisted numbers. And the gorgeous wine coloured knit has balloon sleeves which are just so stunning! I'm in love.
I'm a massive fan of tan flat boots for day and black boots with a bit of a heel, but I have seen a gap in my wardrobe for a pair of flat black ankle boots – and these from Sportsgirl are reminiscent of designer boots (on a budget, of course!). Throw it all together and you've a fab winter outfit that would be perfect for so many occasions, don't you think?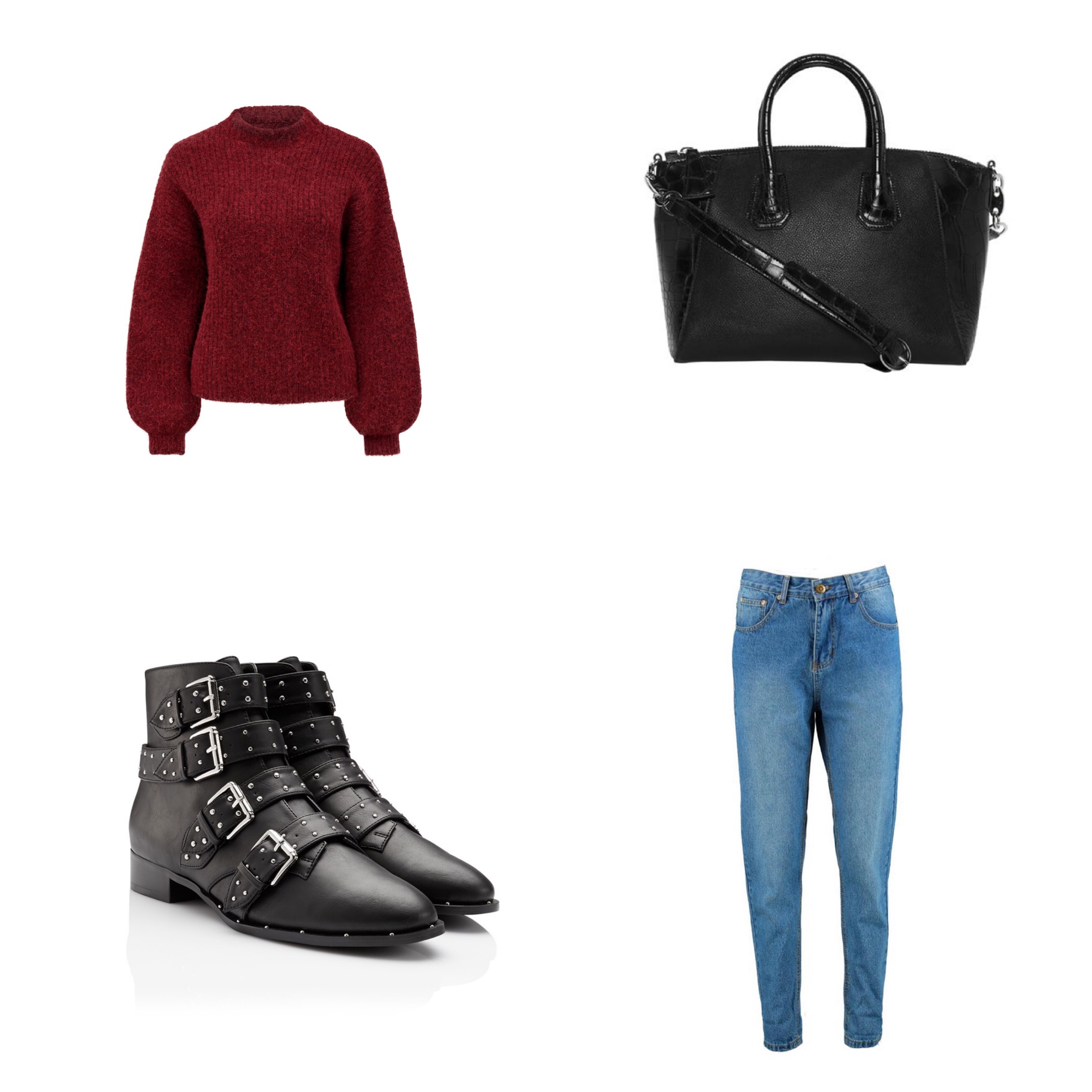 What's on your wish list this week?