When it gets to about this time each year, I suddenly realise how unprepared I am for the cold weather.
In Queensland, it's cold for such a short time that we kind of forget what being cold is like, I think.
Then, an invitation arrives in the mail, or a message comes through from a girlfriend to catch up at night time and I suddenly don't know how to keep warm when I also want to be dressed up. All of my jackets seem not warm enough for night time, or are too casual to throw on the top of a dress or a top and jeans combo.
This year, I am lucky to have the gorgeous Bohemian Traders blazer which was part of the Styling You shop, and I did happen to grab a burgundy biker jacket early in the season which is serving me well. However, I'm always on the lookout for other options that might fit the bill. So today I've found 20 bombers, blazers and biker jackets under $100, with a few capes thrown in for good measure (these are great for over the top of OTS numbers!).
1. Billy J jacket AUD$75
2. Leelouanne Hamilton coat AUD$99
3. Evie and Joy Hannah jacket AUD$54
4. Target petites jacket AUD$55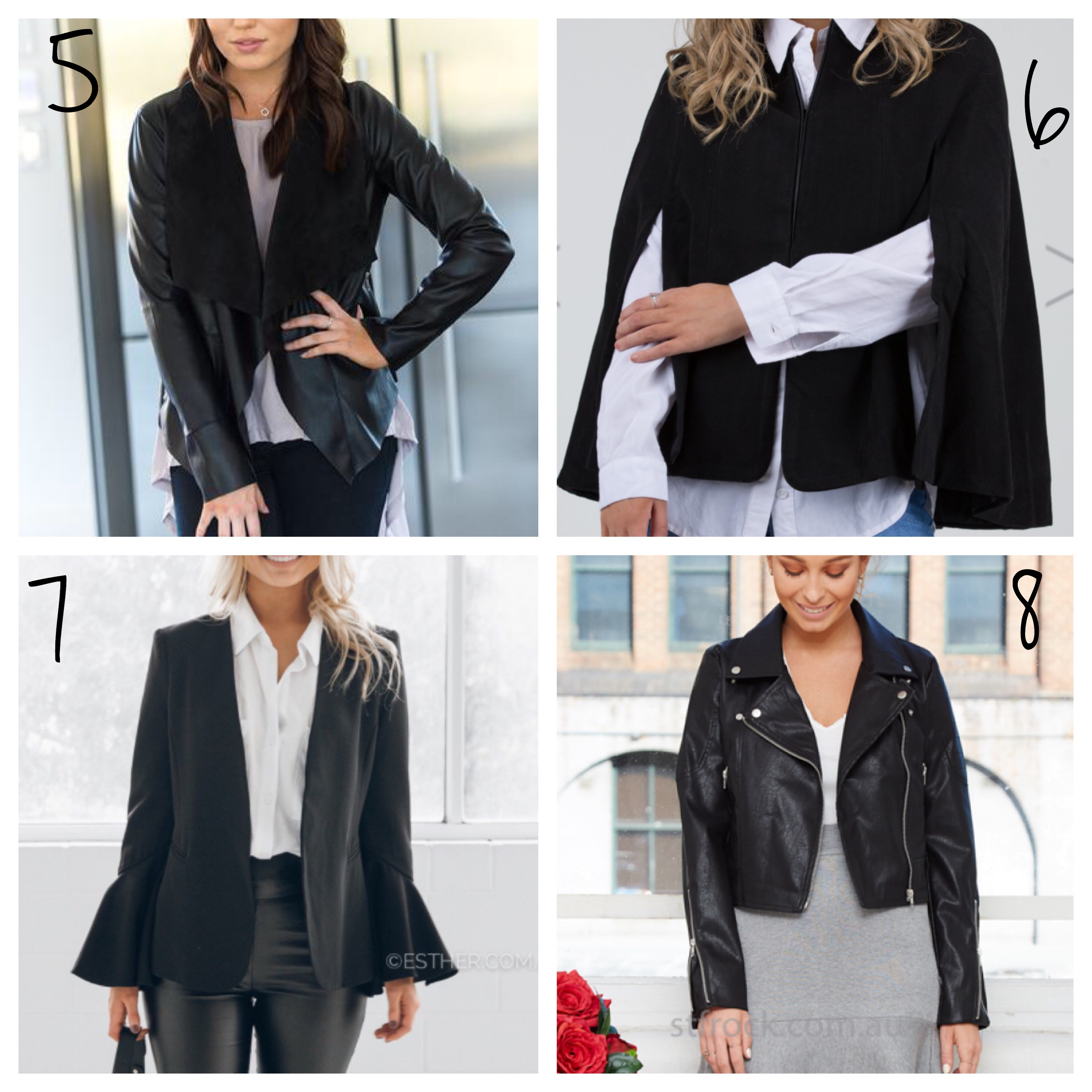 5. You Rock Style Anderson jacket AUD$89.95
6. Feather and Noise Cape AUD$79
7. Esther flare sleeve blazer AUD$63.95
8. St Frock night rider biker jacket AUD$99.90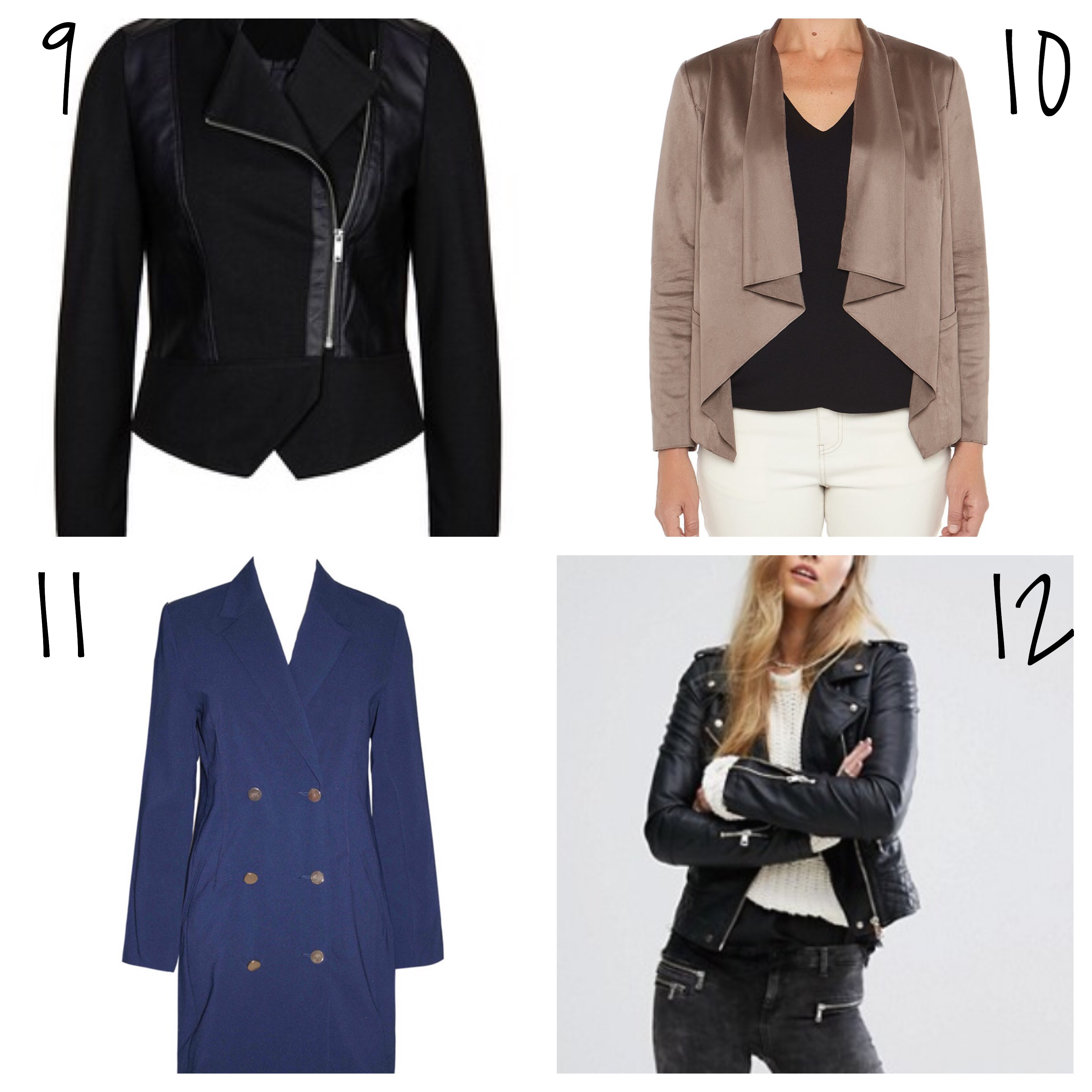 9. Katies ponte biker jacket AUD$53.97
10. Suzanne Grae suedette jacket AUD$79.95
11. Little Party Dress long line blazer AUD$79.95
12. Pimkie biker jacket AUD$79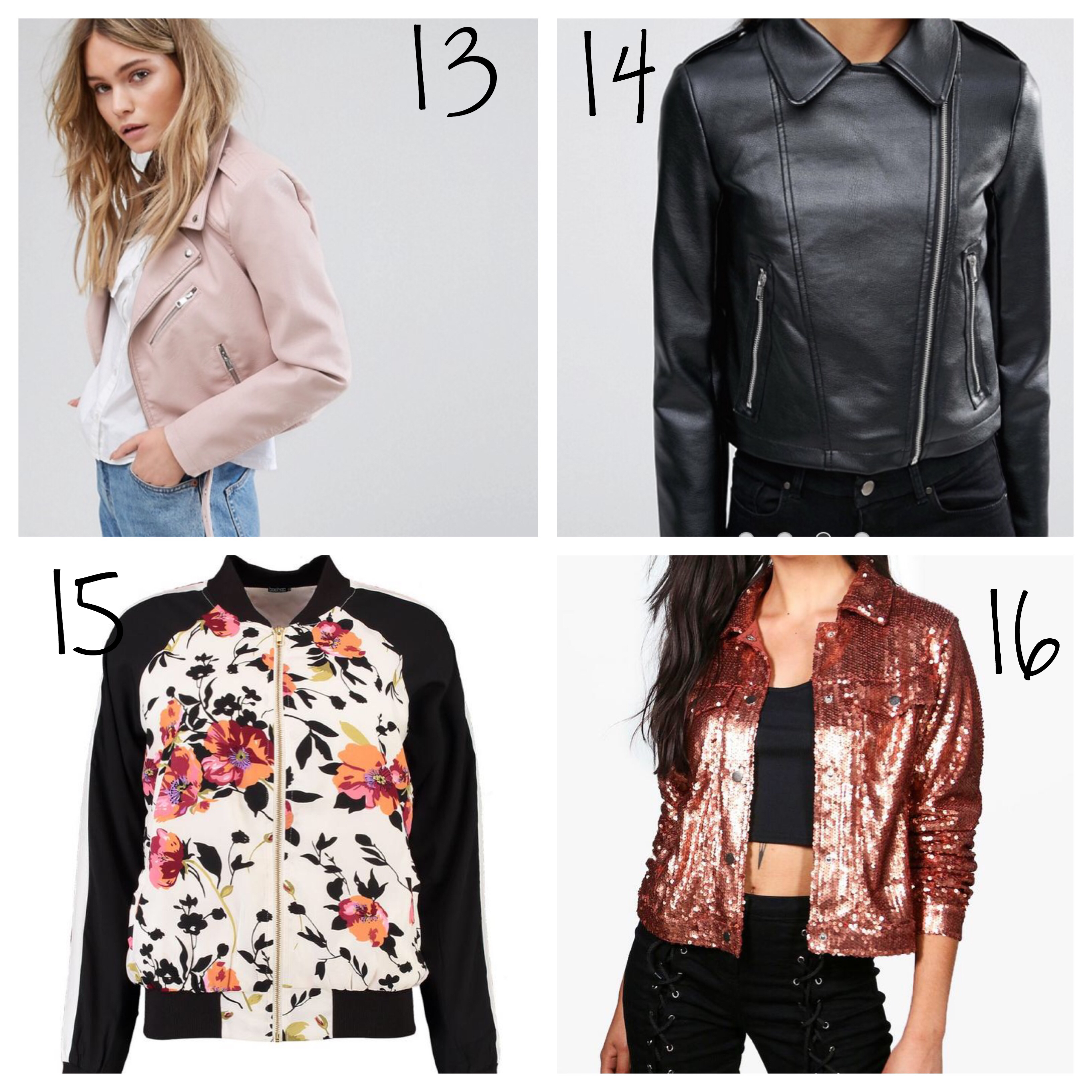 14. ASOS ultimate leather-look biker AUD$80
15. Boohoo floral bomber jacket AUD$30
16. Boohoo sequin trucker jacket AUD$70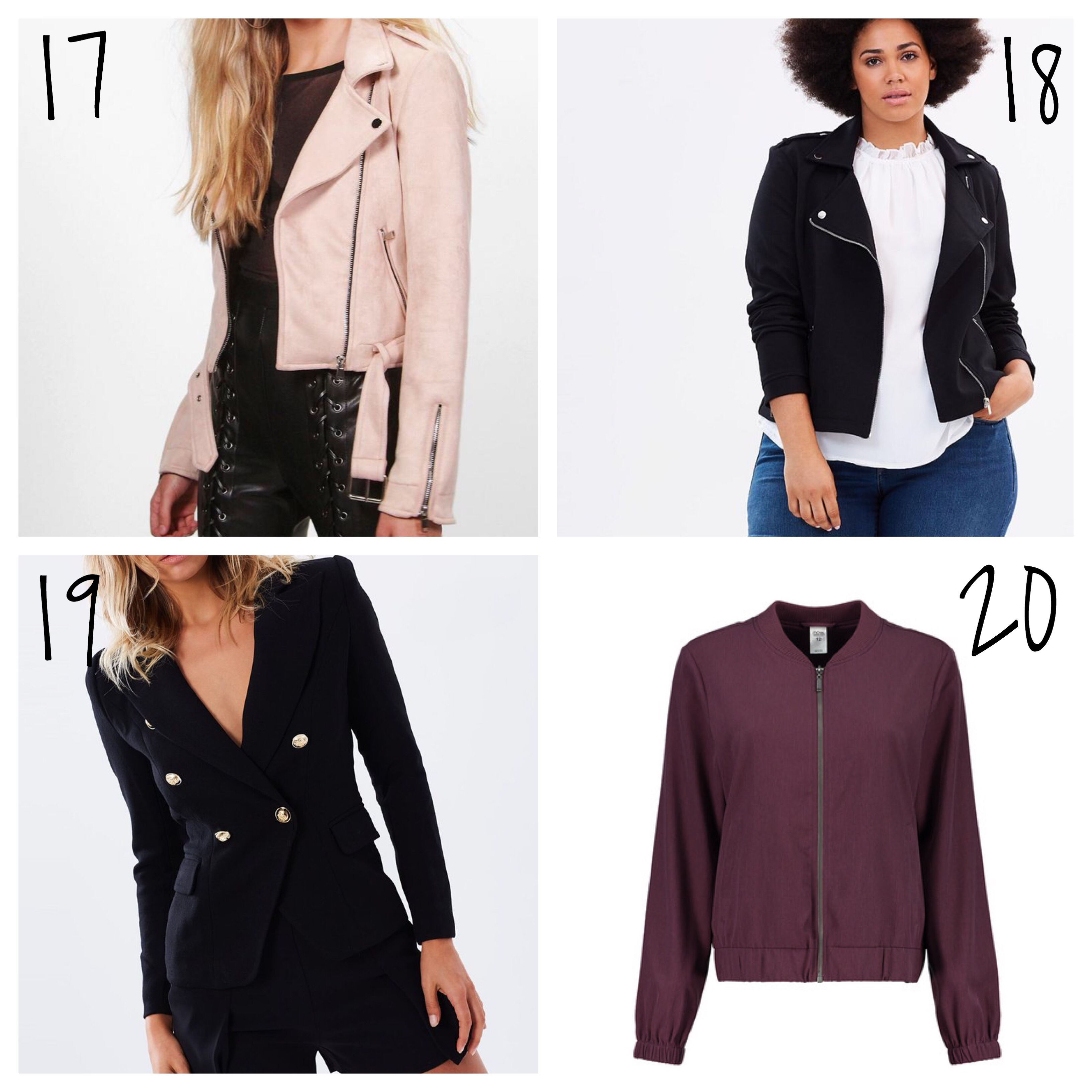 17. Boohoo suedette biker AUD$90
18. Atmos&Here Curvy ponte jacket AUD$79.95
20. Kmart bomber jacket AUD$25
What's your favourite style of jacket? Do any of these catch your eye? 
This post contains affiliate links which means if you click to buy I may earn a small commission however you do not pay any extra.