If there's one fashion thing my mum friends talk about the most, it's jeans. Hah! But second to that? It's comfy and not-boring flats. You know the type, that you can chuck on with jeans and a top and be out the door in no time.
Ones that put a smile on your face but are affordable and thus won't make you cry if they get a little playground sand in them, or a few scuffs here and there.
The kinds you can wear with jeans and a shirt on casual Friday and feel comfortable yet still polished, if you're at work. The shoes you can throw on with a cute dress and a denim jacket for weekends?
Well. Today's post is all about these wardrobe unicorns, and I've found 16 of my fave fun and totally not-boring flats and slip-ons all under $100.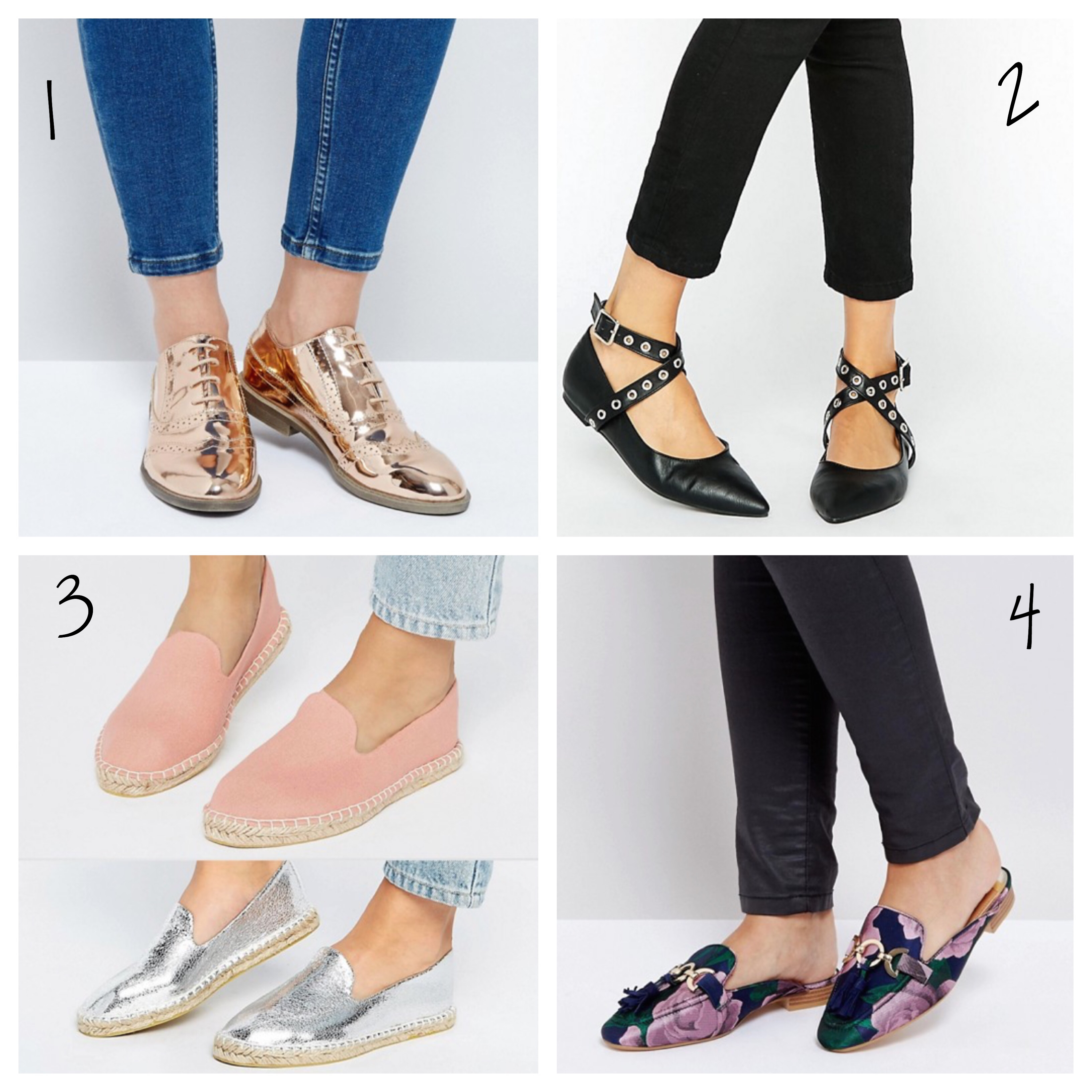 1. ASOS brogues AUD$40 (on sale)
2. Daisy Street cross straps ballet AUD$23 (on sale)
3. ASOS wide fit two pack espadrilles AUD$25 (on sale)
4. River Island jacquard slip on mule AUD$40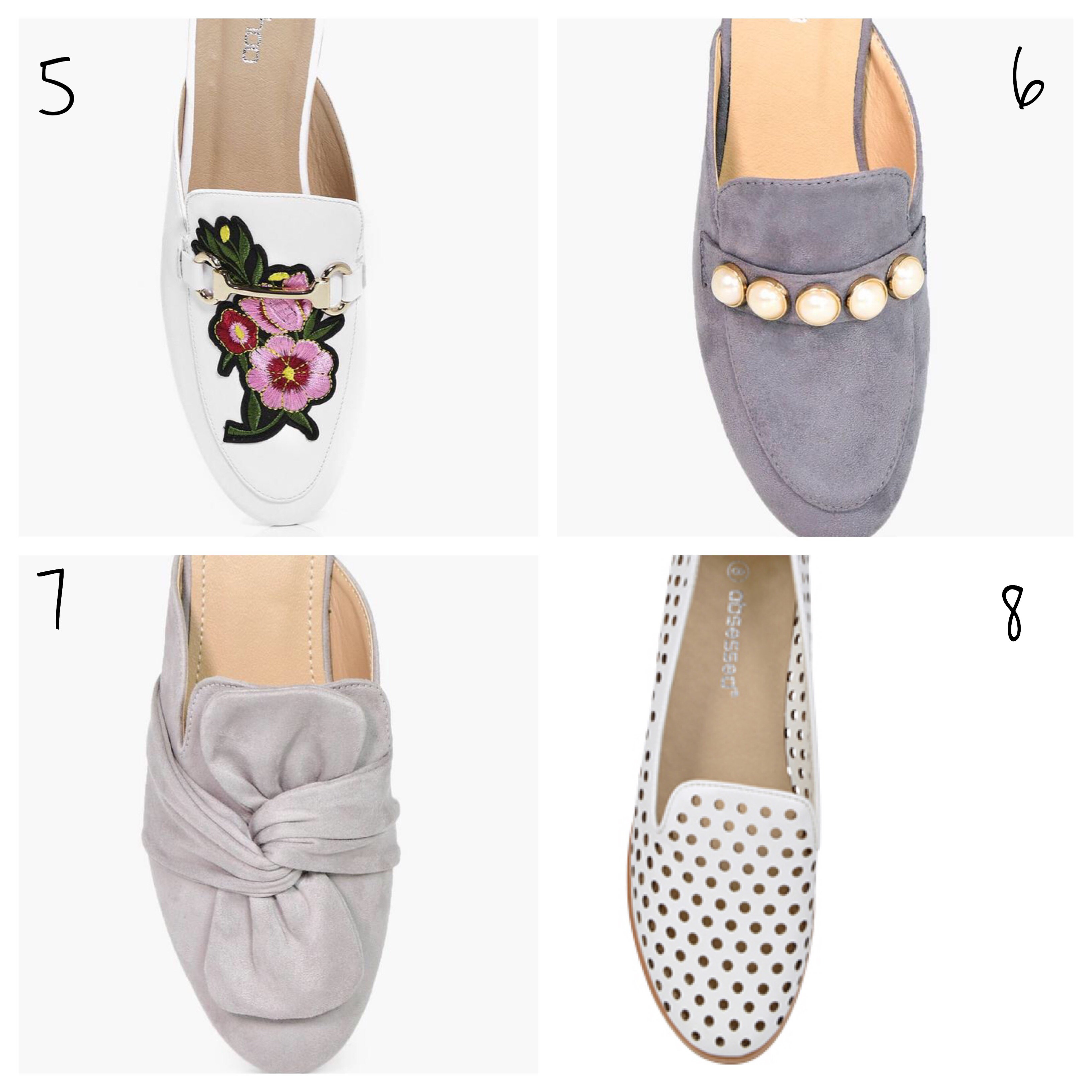 5. Boohoo slip on loafers AUD$40
6. Boohoo pearl strap loafers AUD$40
8. Spend-less Shoes loafers AUD$39.99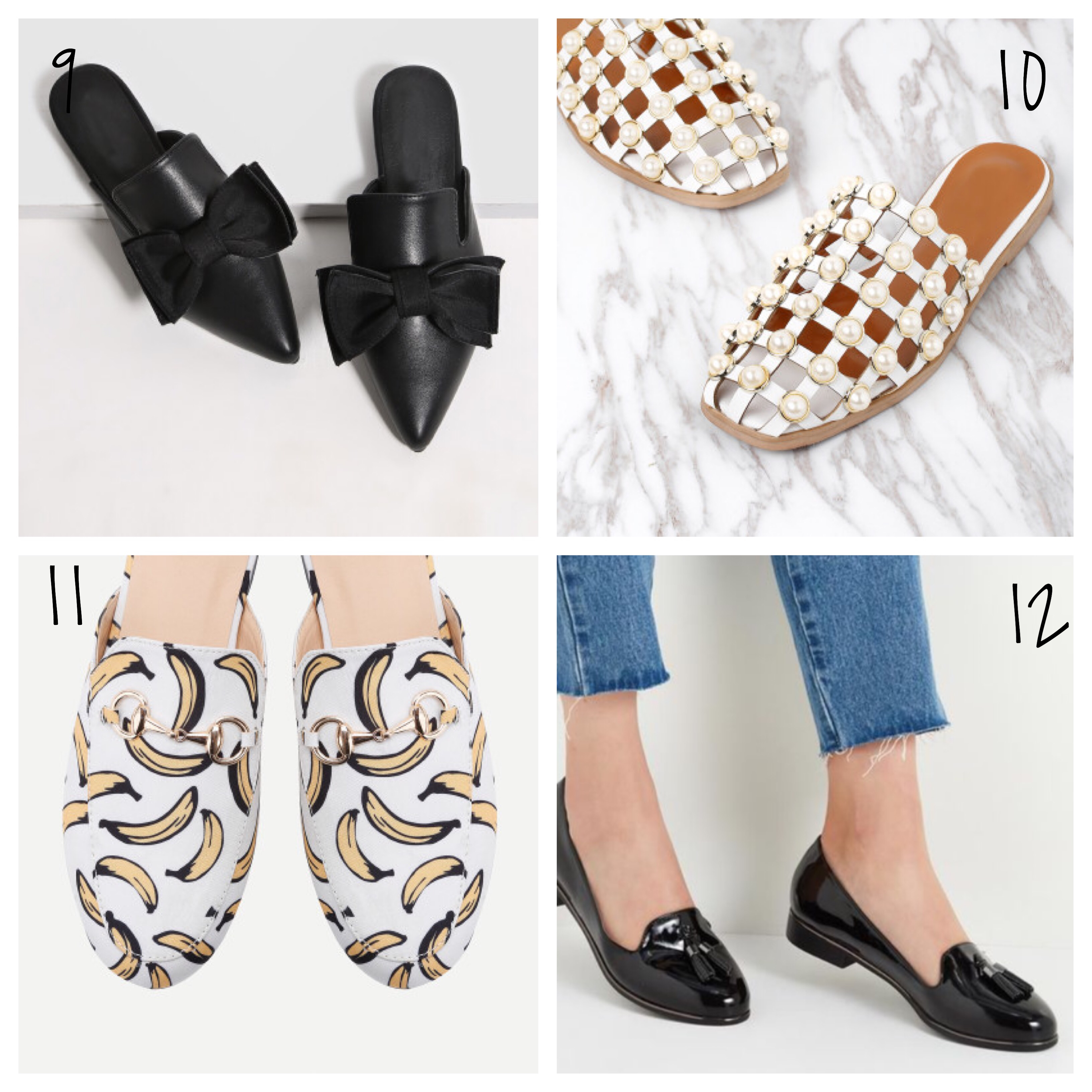 10. SheIn pearl flats AUD$46.78
11. SheIn banana print loafer mules AUD$44.10
12. Rubi Audrey tassel loafer AUD$10 (on sale)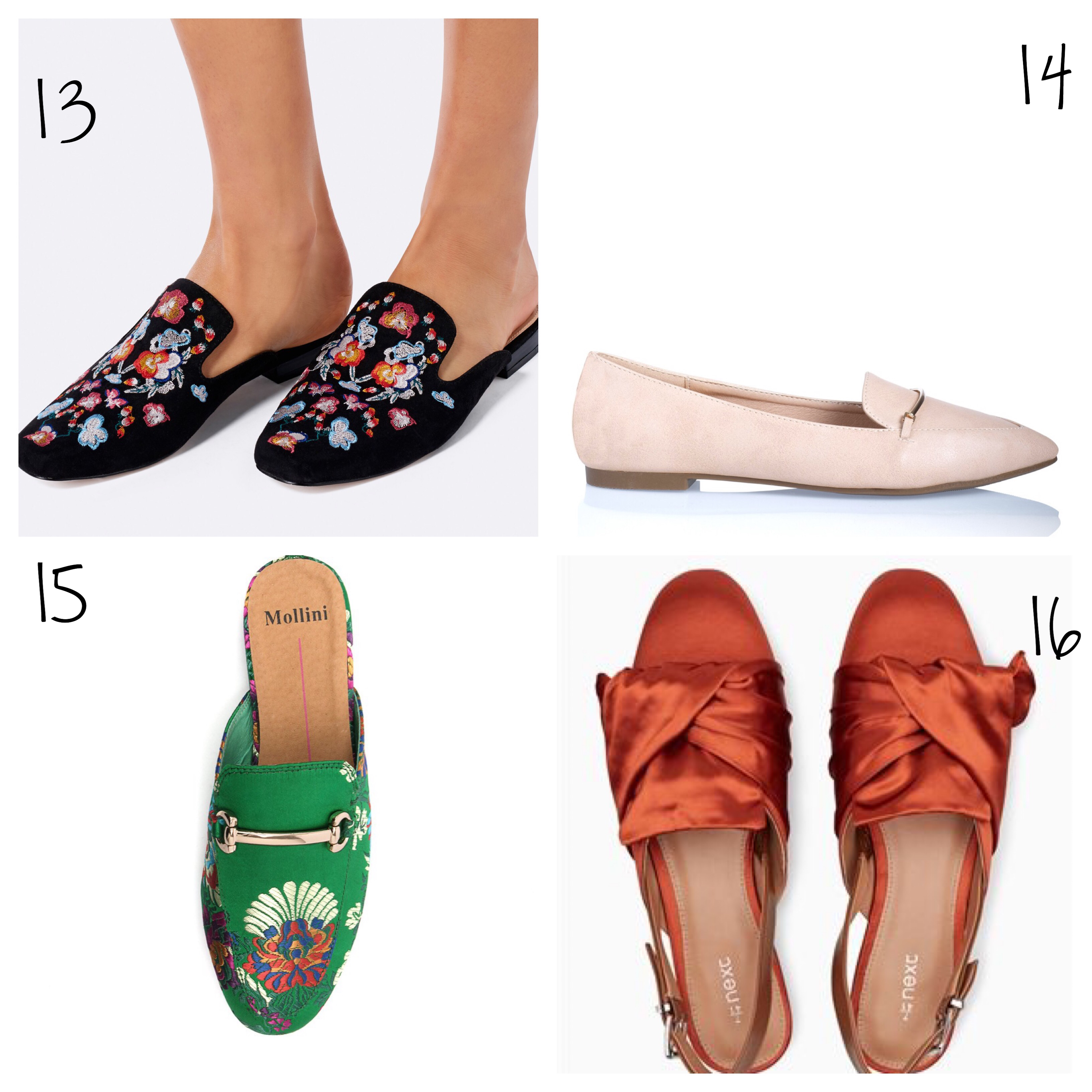 13. Forever New Embroidered Flats AUD$59.99
16. Next satin slingbacks AUD$62
Do you have a favourite pair of flats? What are they like? 
This post contains affiliate links which means if you click to buy I may earn a small commission however you do not pay any extra.