Good afternoon, how is your day going so far? And also importantly, how is the weather where you are? It is still super mild here in Brissy – tops of 24/25 degrees and sunny most days, but I know it's been a lot cooler down south.
I'm looking to simple pieces that can take me from day to night with ease. And pieces with a bit of spunk. It's all about the details.
This week's wish list features a ruffle shirt that I think I *need* along with some embroidered slides that would be the perfect Mother's Day gift *hint hint* 🙂
Hope you're having a fab week x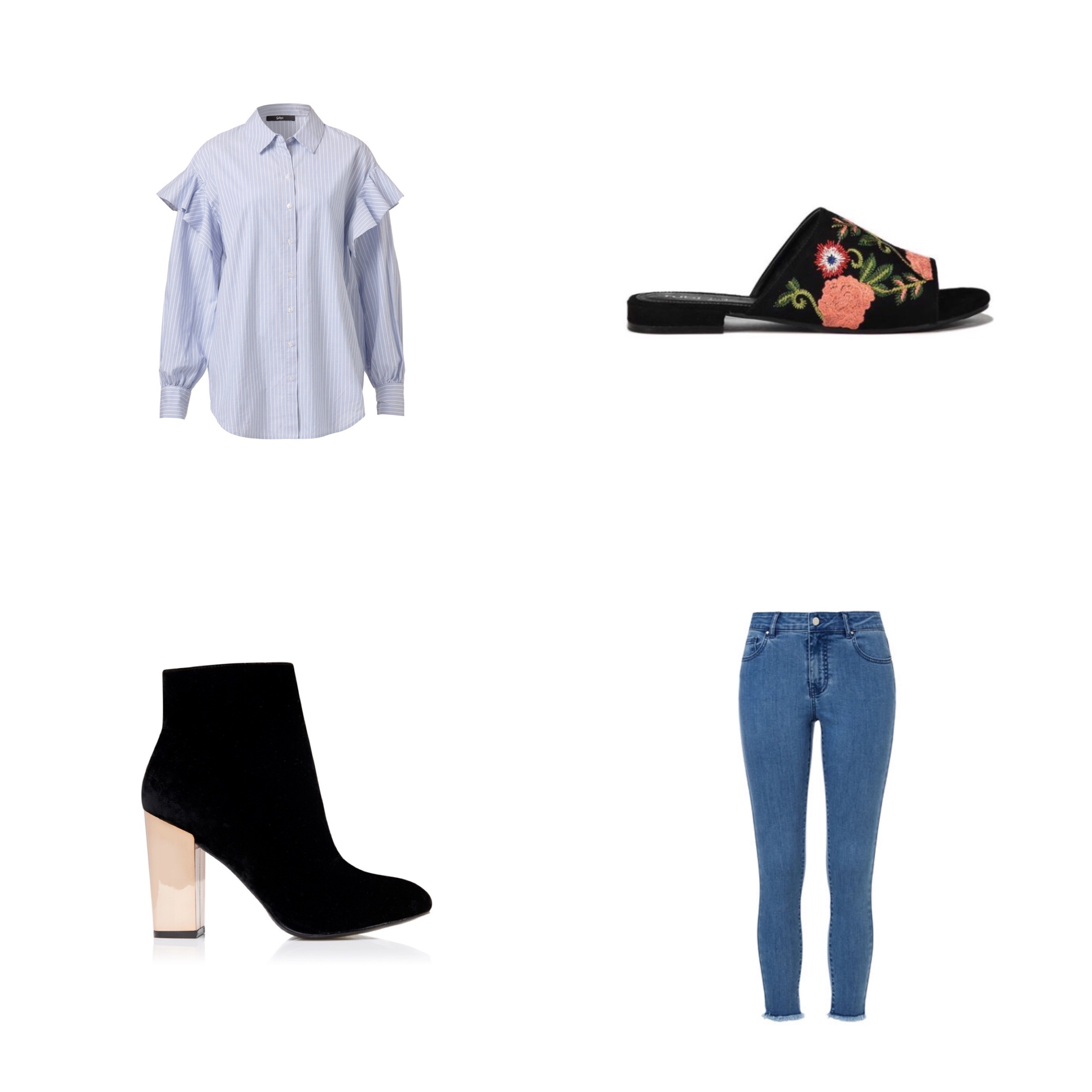 This post may contain affiliate links which means if you click to but I may earn a small commission however you do not pay any extra. 
What's on your wish list this week?