One of my fave things to wear during the cooler months is a long sleeve dress. Throw on some boots and a jacket, or a vest and sneakers, or heels for work or play – and you're done. Thankfully, each season has its update on the shape – this year I'm loving boho smock styles, bell sleeves or wrap dresses for something a bit different. I wore a cute gingham dress last week which I layered with a faux fur vest – and I really enjoyed wearing it.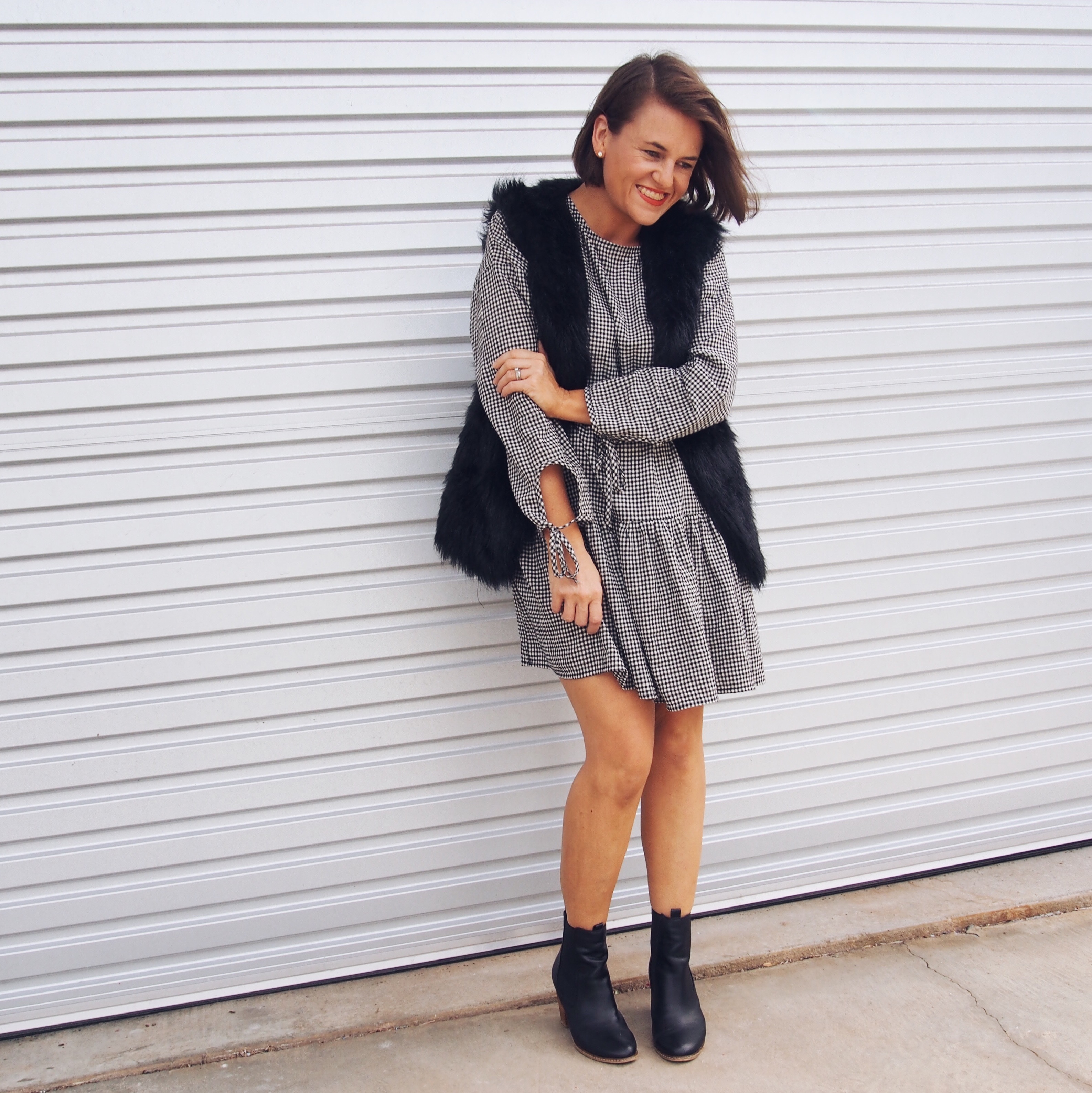 A month or two back I also wore this cute number from Jericho Road: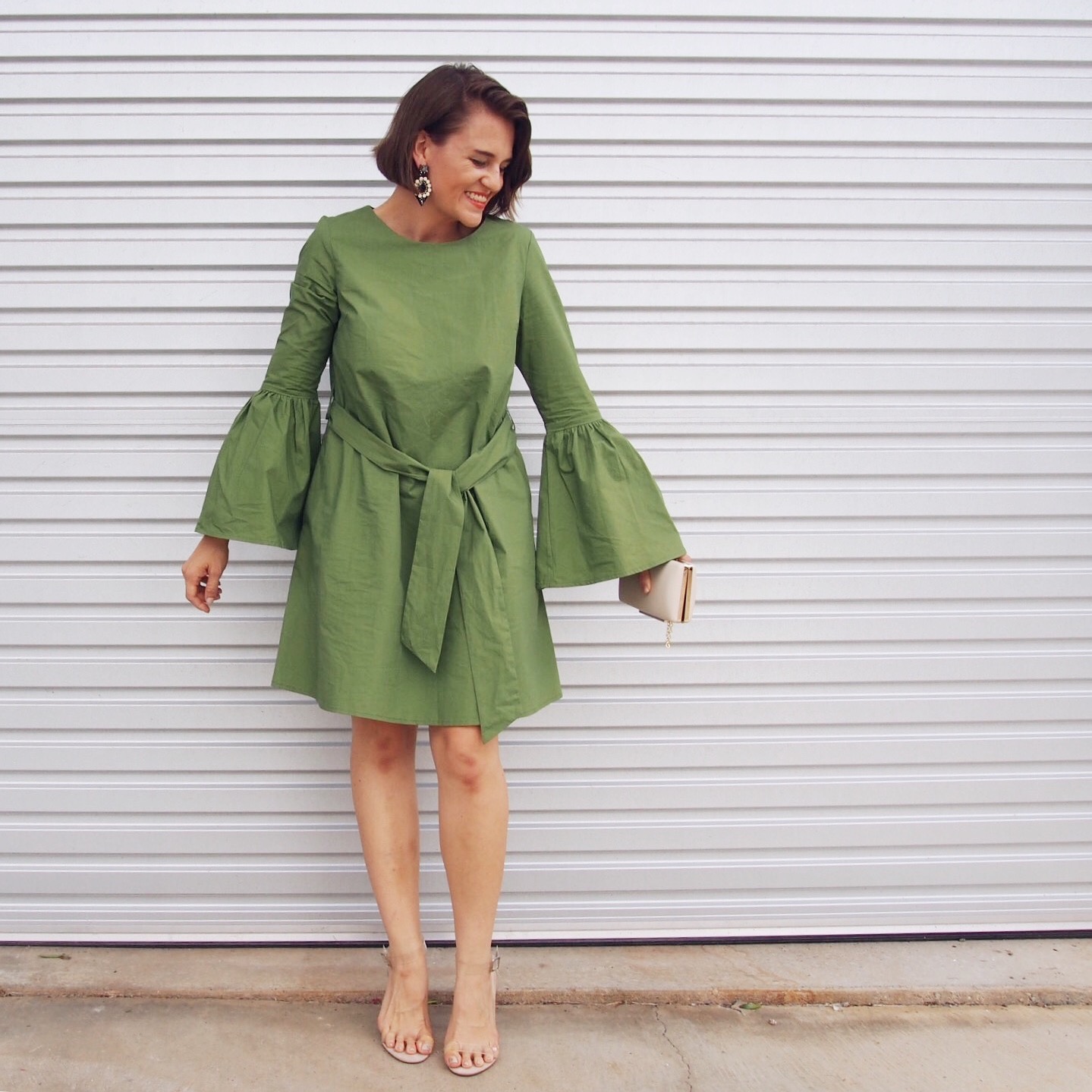 *Jericho Road Clothing Olive You dress AUD$99
So today I've found 28 more long sleeve dresses -my fave styles and prints covered!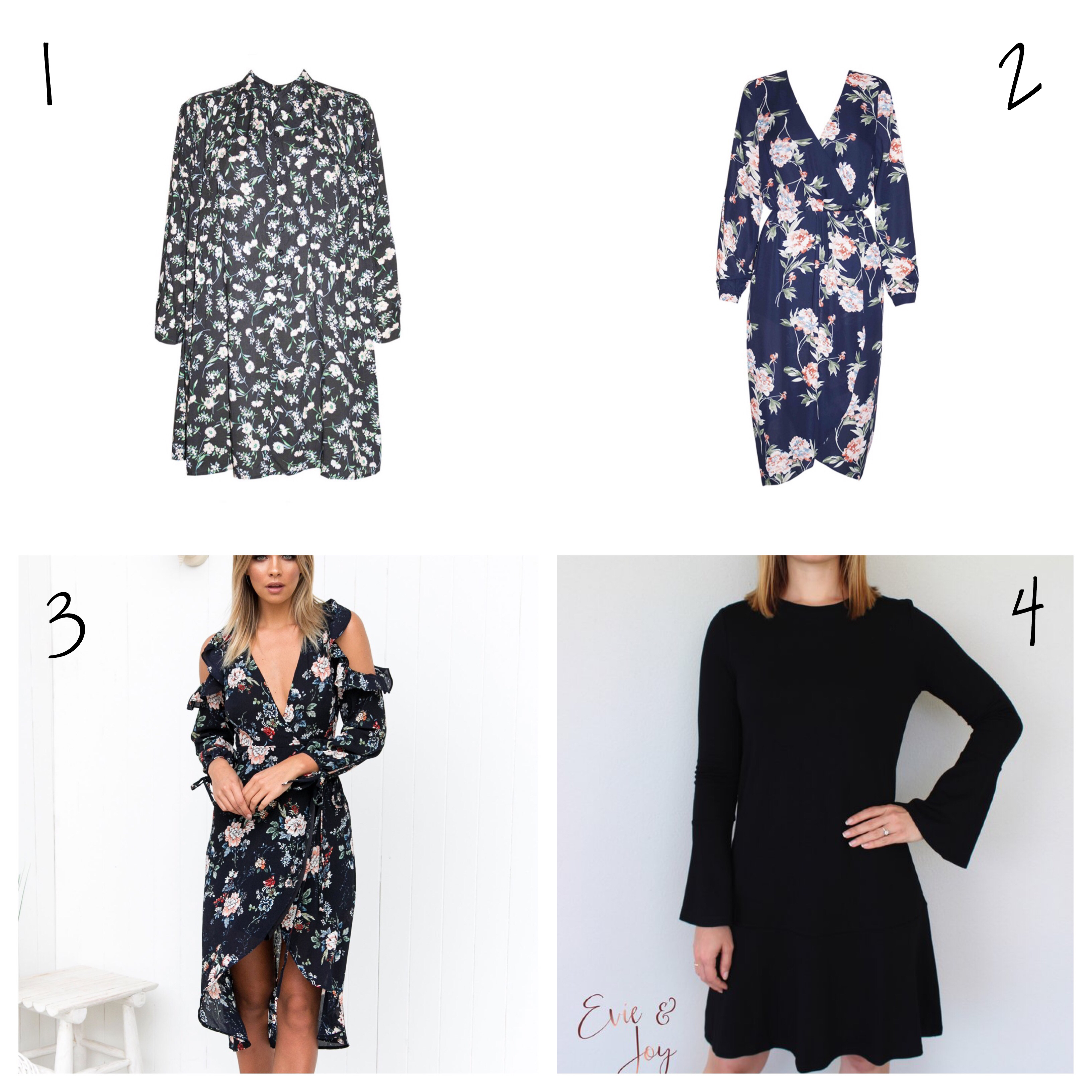 1. Little Party Dress Bitter Sweet dress AUD$64.95
2. Little Party Dress legacy dress AUD$69.95
3. Amoroso Boutique under the sea dress AUD$59.95
4. Evie and Joy Forsetti dress AUD$79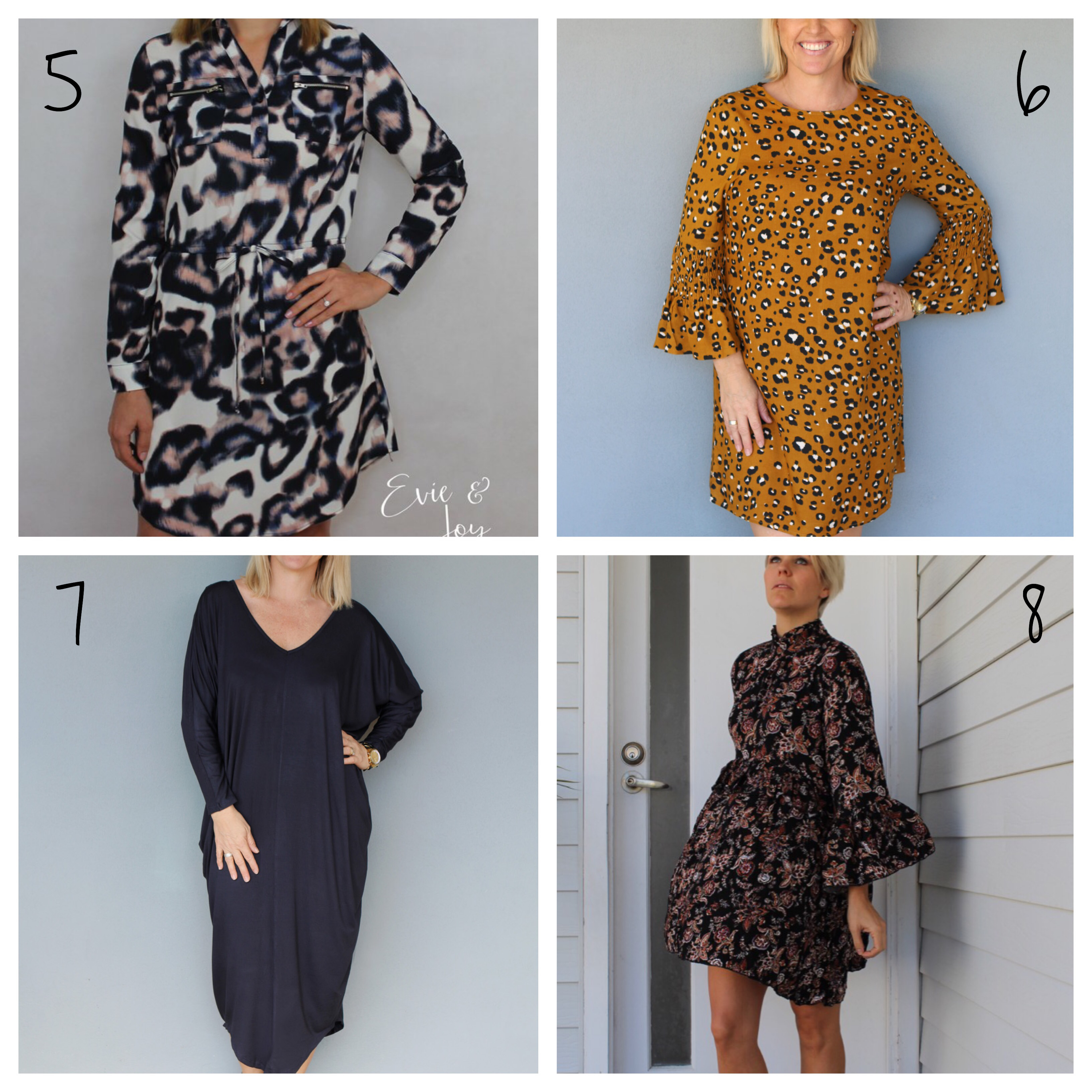 5. Evie and Joy Eliza dress AUD$45
6. Leelouanne Saba dress AUD$55
7. Leelouanne bar back midi dress AUD$59
8. Sunday Styler vintage style dress AUD$69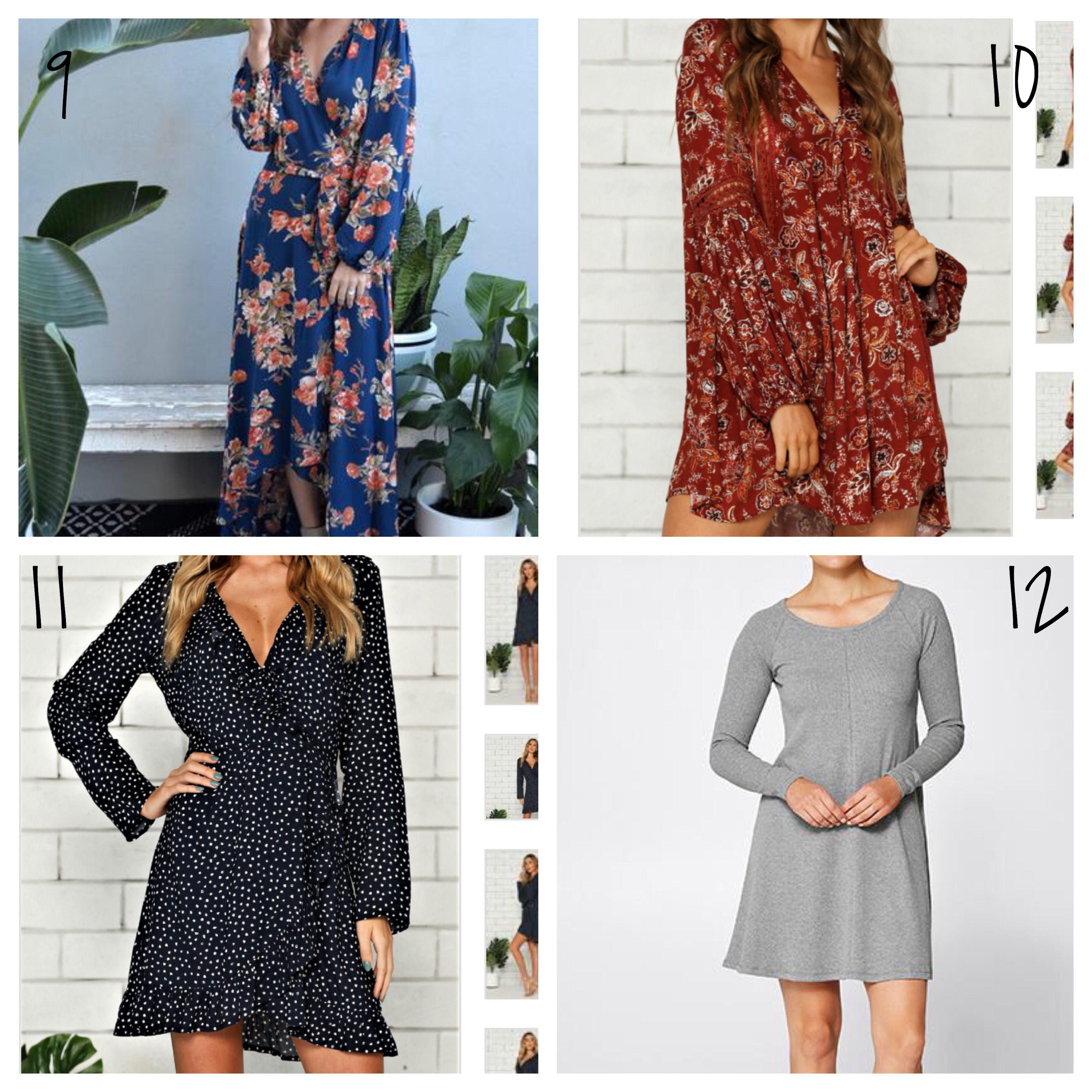 9. Self Styler wrap dress AUD$79
10. Billy J Coco swing dress AUD$65
11. Billy J ruffle dress AUD$64.95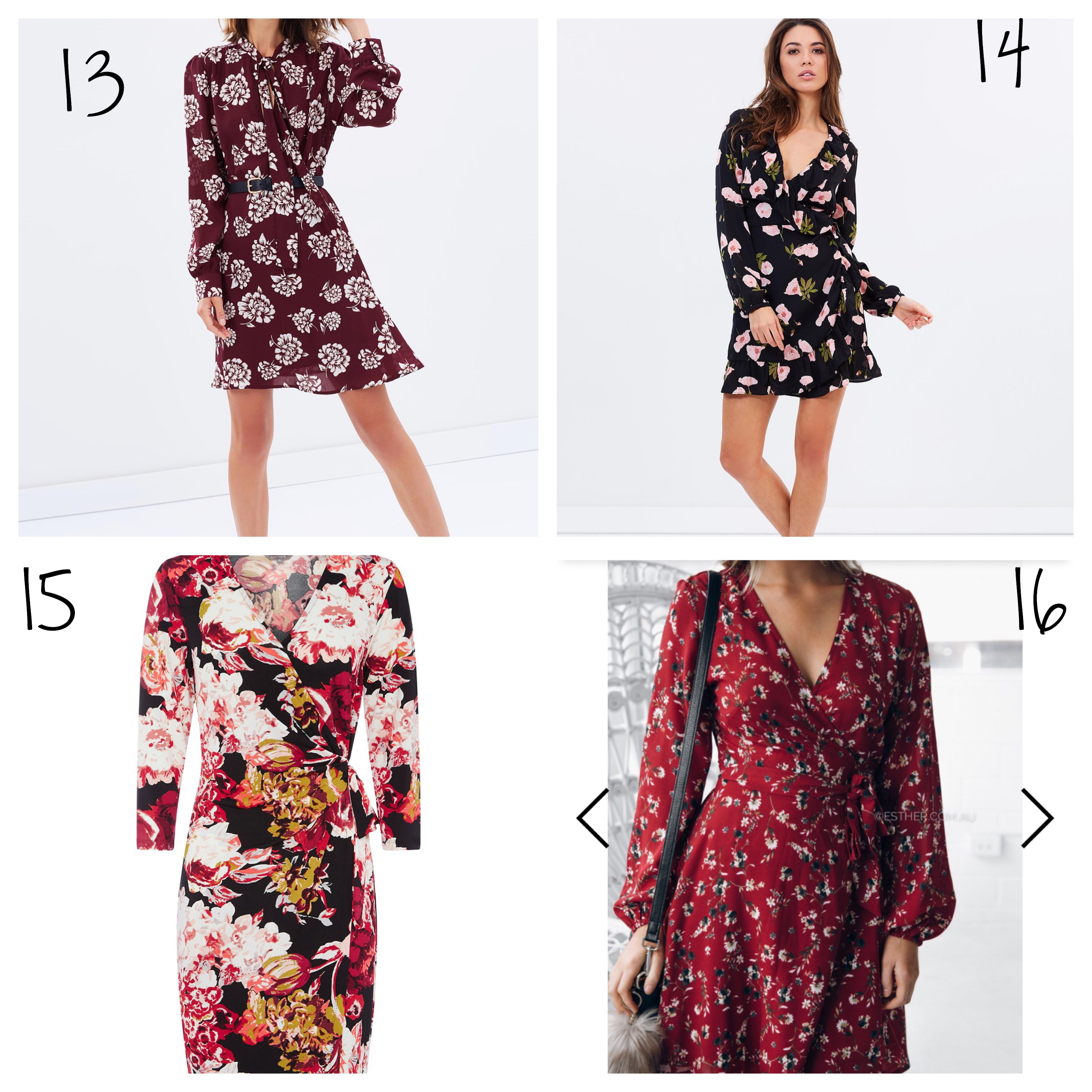 13. Atmos&Here tie neck dress AUD$79.95
14. Atmos&Here wrap dress AUD$79.95
15. Suzanne Grae wrap dress AUD$69.95
16. Esther long sleeve wrap dress AUD$64.95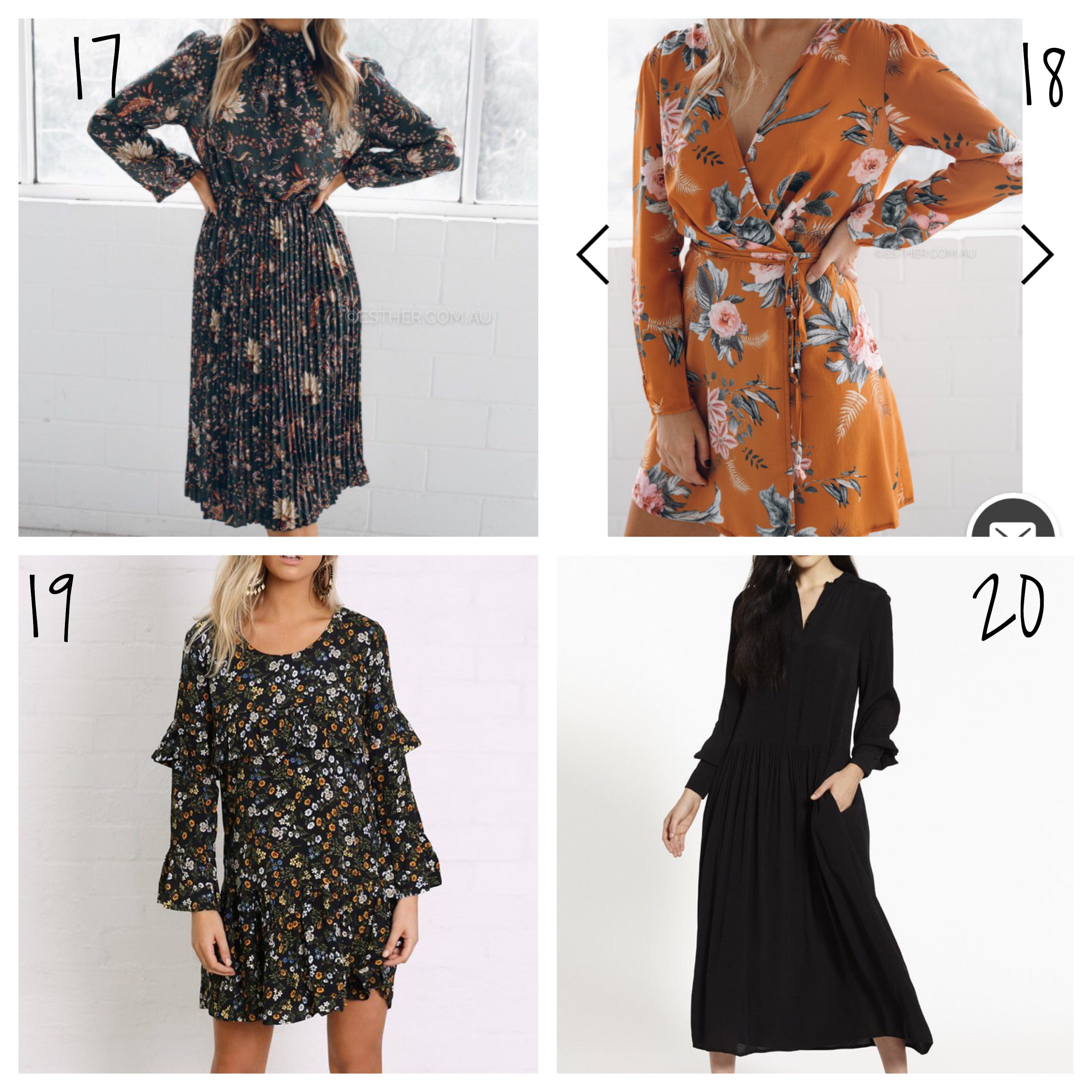 17. Ether high neck dress AUD$59.95
18. Esther floral long sleeve dress AUD$59.95
19. Frankie and Co floral dress AUD$79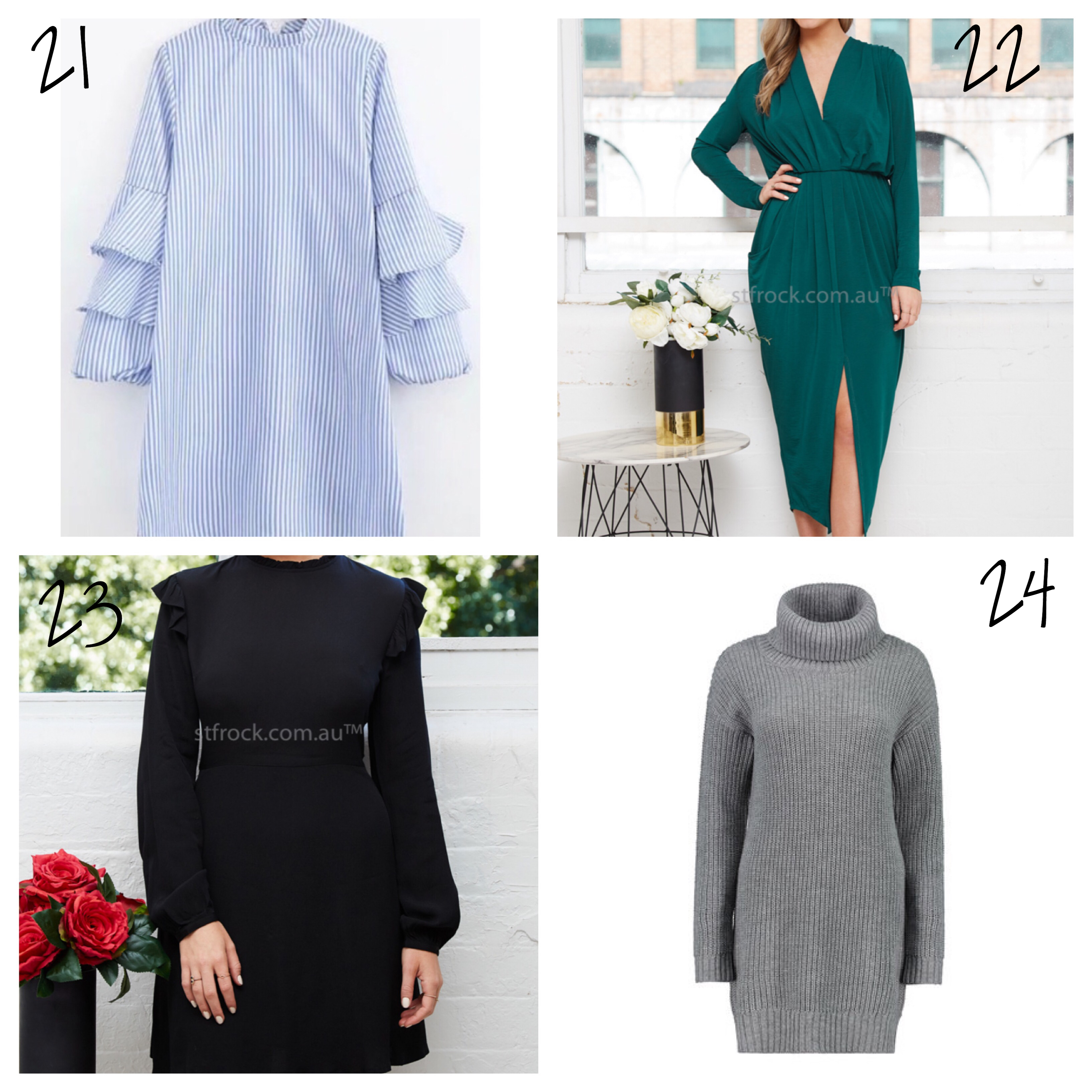 21. SheIn stripe ruffle dress AUD$30.31
22. St Frock real dress AUD$69.90
24. Kmart roll neck knit dress AUD$25
25. ASOS cotton shirt dress AUD$50
26. ASOS Curve swing dress AUD$40
28. Boohoo long sleeve smock dress AUD$24
If you have just over $100 to spend, two other long sleeved dresses I really enjoy wearing are two from the Styling You Shop: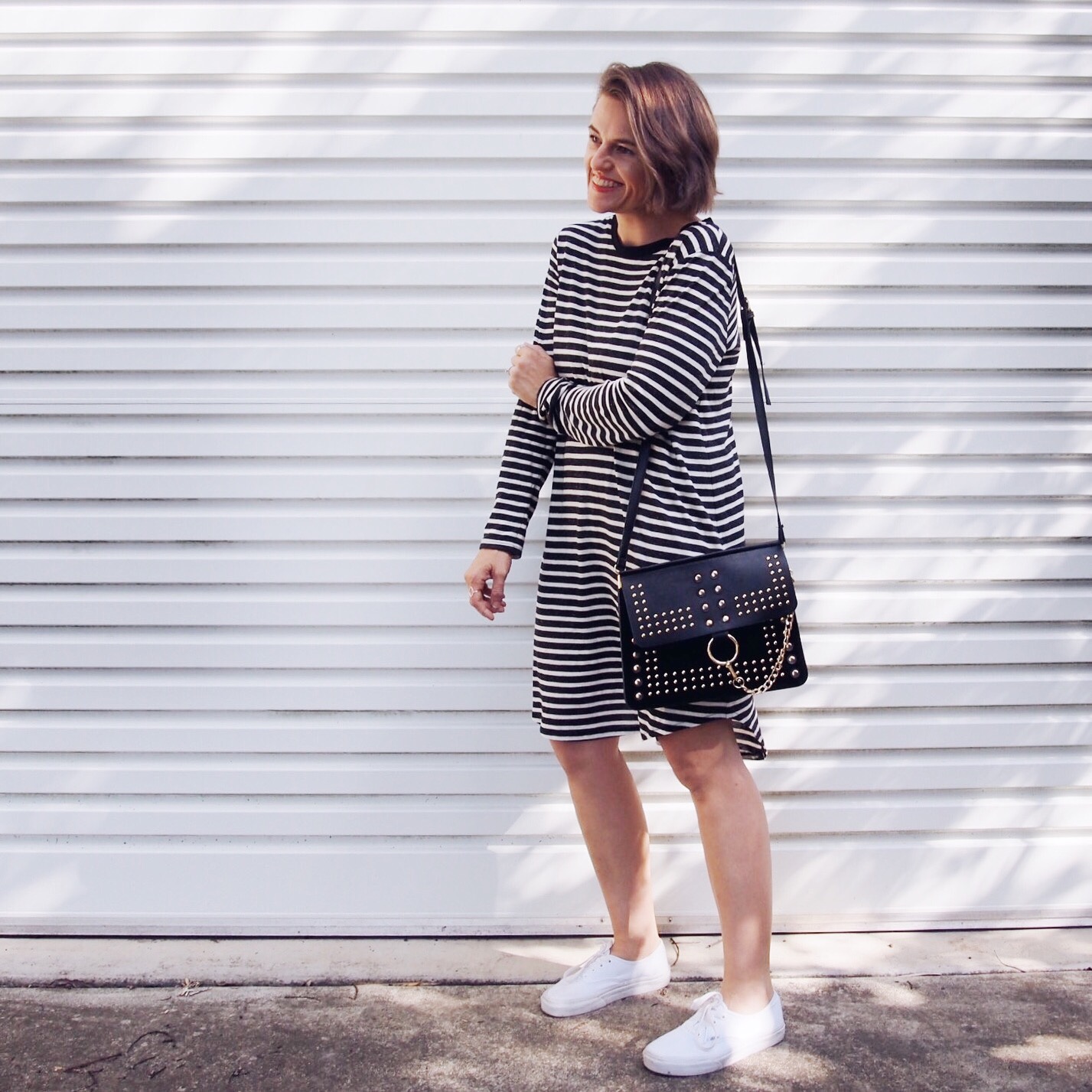 Bohemian Traders stripe dress AUD$129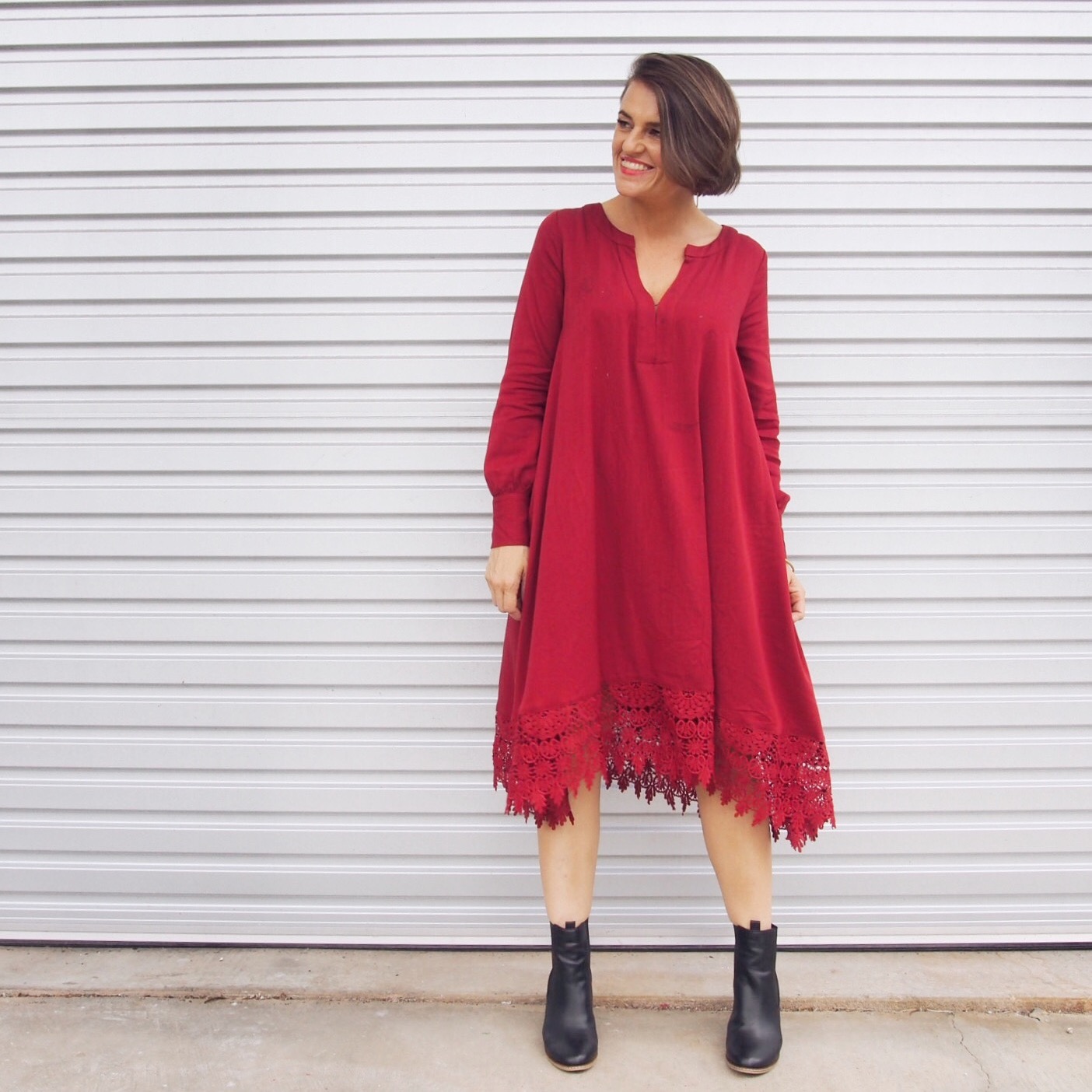 Bohemian Traders dreamer dress AUD$159
Do you love to wear long sleeve dresses?
*gifted
This post contains affiliate links which means if you click to buy I may earn a small commission however you do not pay any extra.