I've always been a fan of black and white – it's just so easy to wear and 99% of the time it looks so chic. I actually think it's much more difficult to wear colour in a stylish way. In this sense, I see black and white as a foolproof combo for those days when you just cannot decide what to wear, or feel like crap, or have zero energy for getting dressed. (Actually, that sounds like me 99% of the time – it's a wonder I wear colour at all :D) So, today's wish list focusses on one look I'm really getting into this season – black and gold.
Black with gold accents is all the rage at the moment with Gucci leading the charge with their gorgeous belts, bags and shoes. It's a classic look which once again seems current – and chic at the same time.
But, as always this wish list won't cost you an arm and a leg – everything on this wish list is under $100. And of course, this is just an inspirational board – many like items can be tracked down at op-shops (if you can, before you shop a trend it's worth looking at your local op shop first!), or even in your own wardrobe!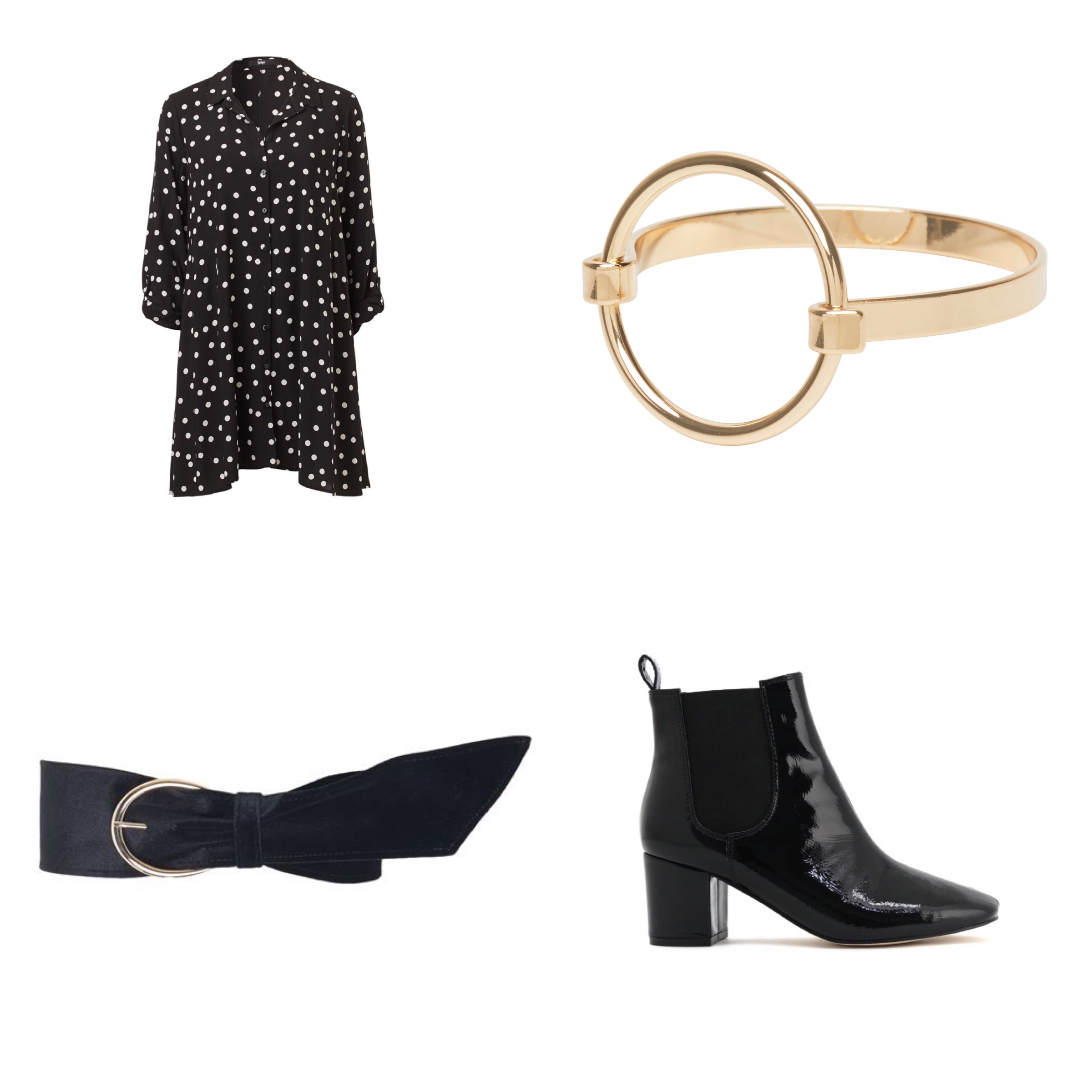 Sportsgirl polka dot shirt dress AUD$89.95
What's on your wish list this week? Are you loving the black and gold trend?