Now it's finally (almost) cooling down in Brisbane, I'm turning to knits and jumpers for comfy warmth.
One of my go-to outfits in winter is jeans, boots and an oversized knit. It's comfortable, practical, warm and can easily be dressed up or down. Knits also look fab layered over a button up shirt or layer a vest or jacket on top.
This season I'm also loving some extra detailing like lacing, ruffles or even flared sleeves. What about you? Love a good knit?
(Also, three of the knits I've included below will be featured on my Instagram during the next fortnight.)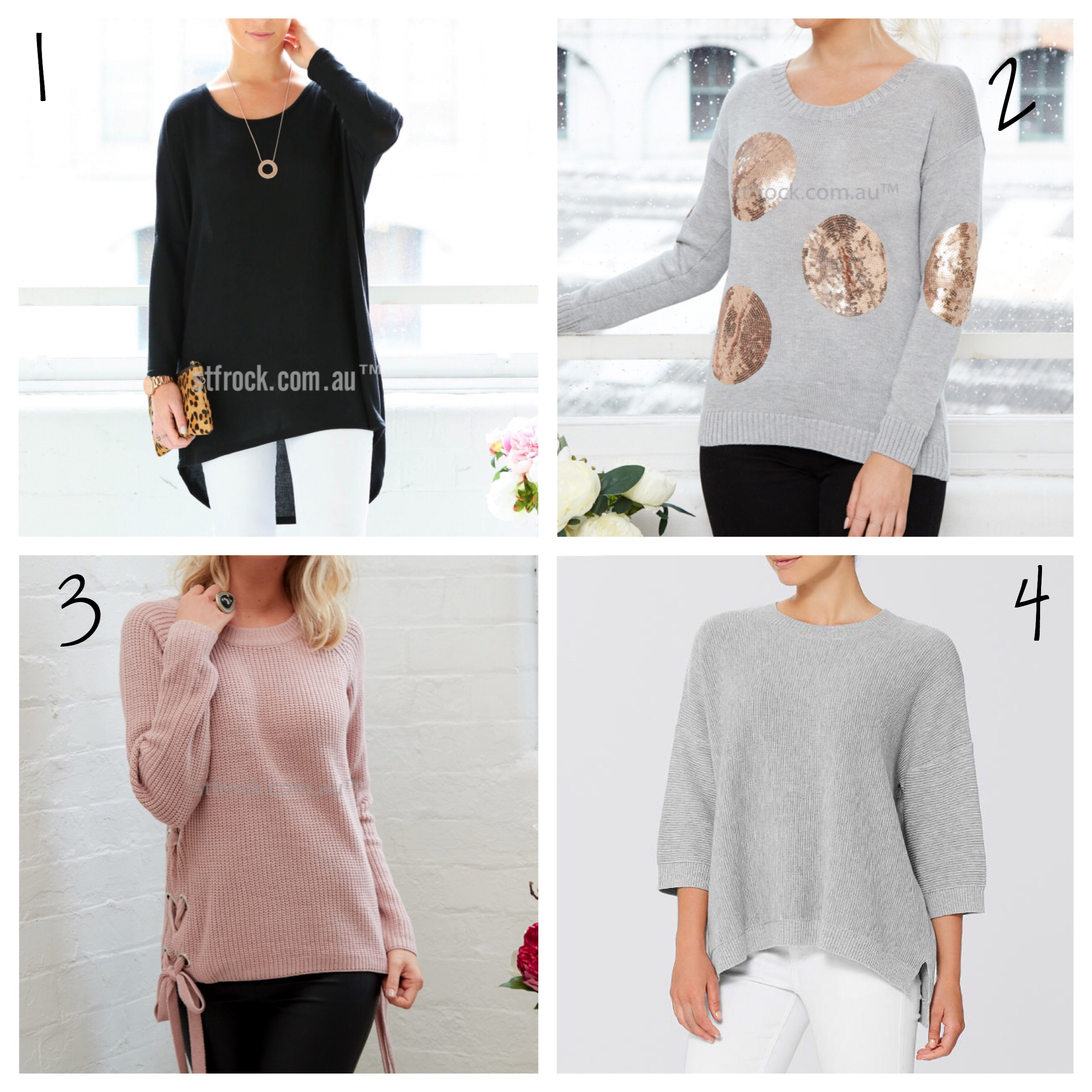 1. St Frock basic knit AUD$49.90
2. St Frock sequin knit AUD$59.90
3. St Frock lace up knit AUD$59.90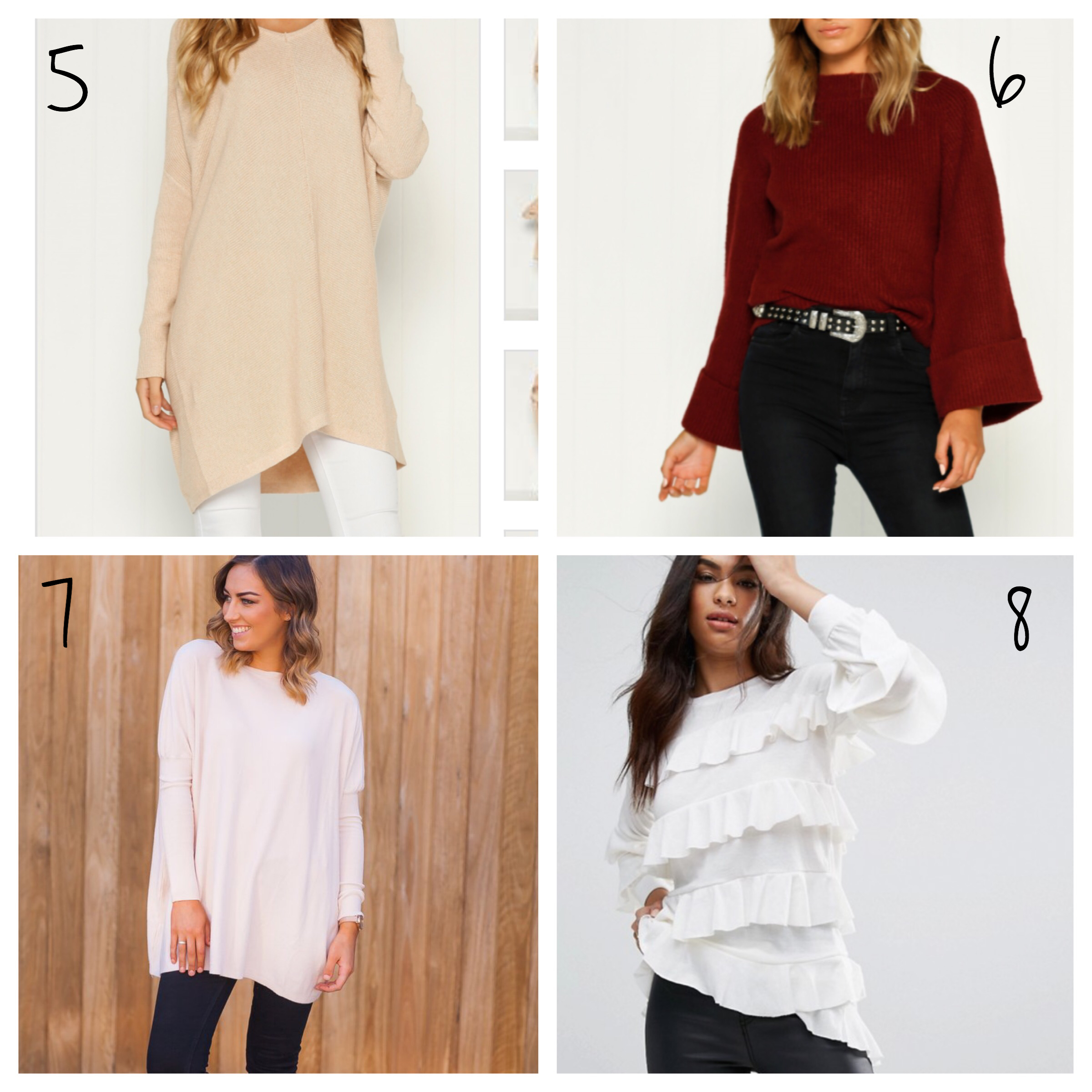 6. Billy J flared sleeve knit AUD$62
7. Frankie and Co soft knit AUD$69.95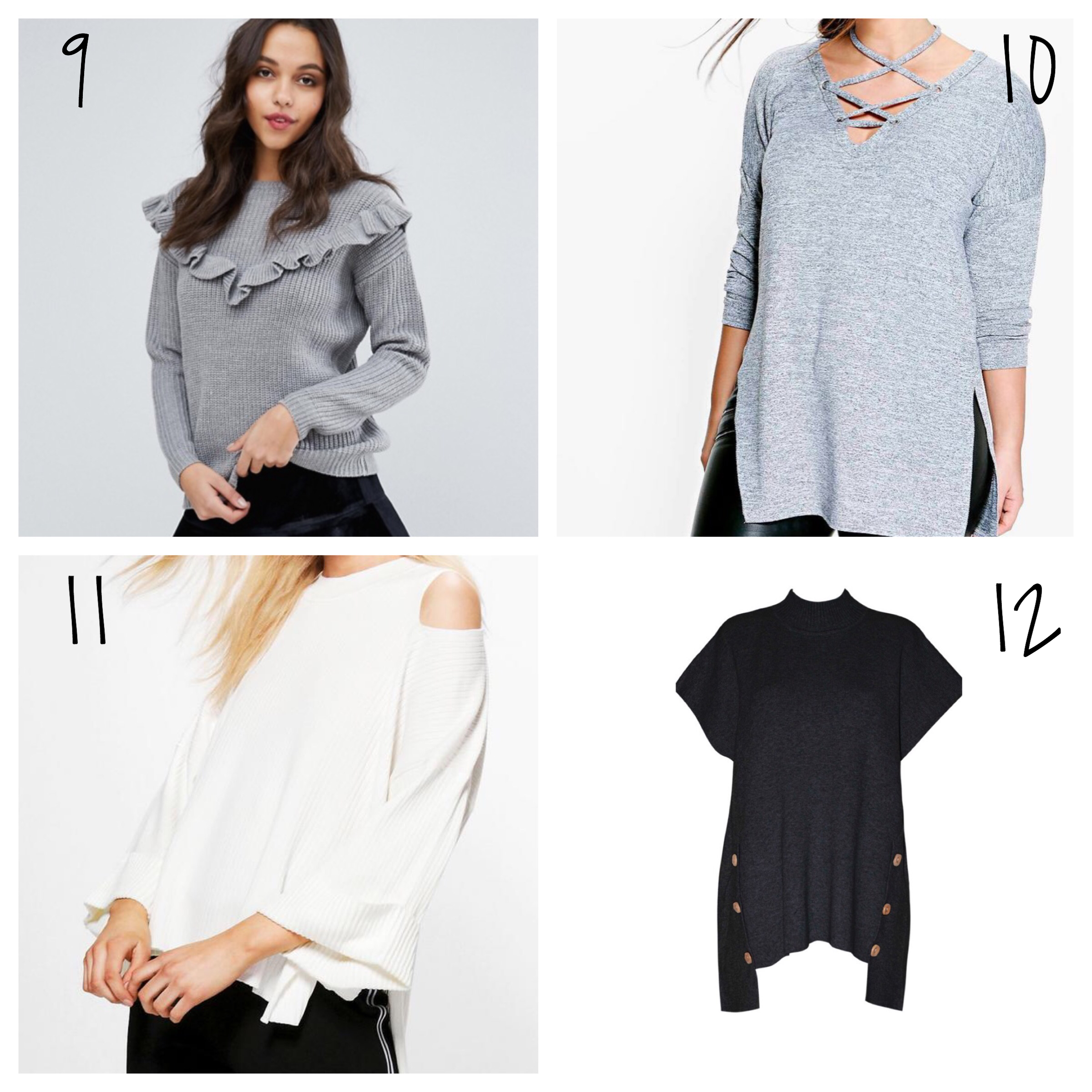 11. Boohoo cold shoulder knit AUD$20
12. Little Party Dress knit AUD$69.95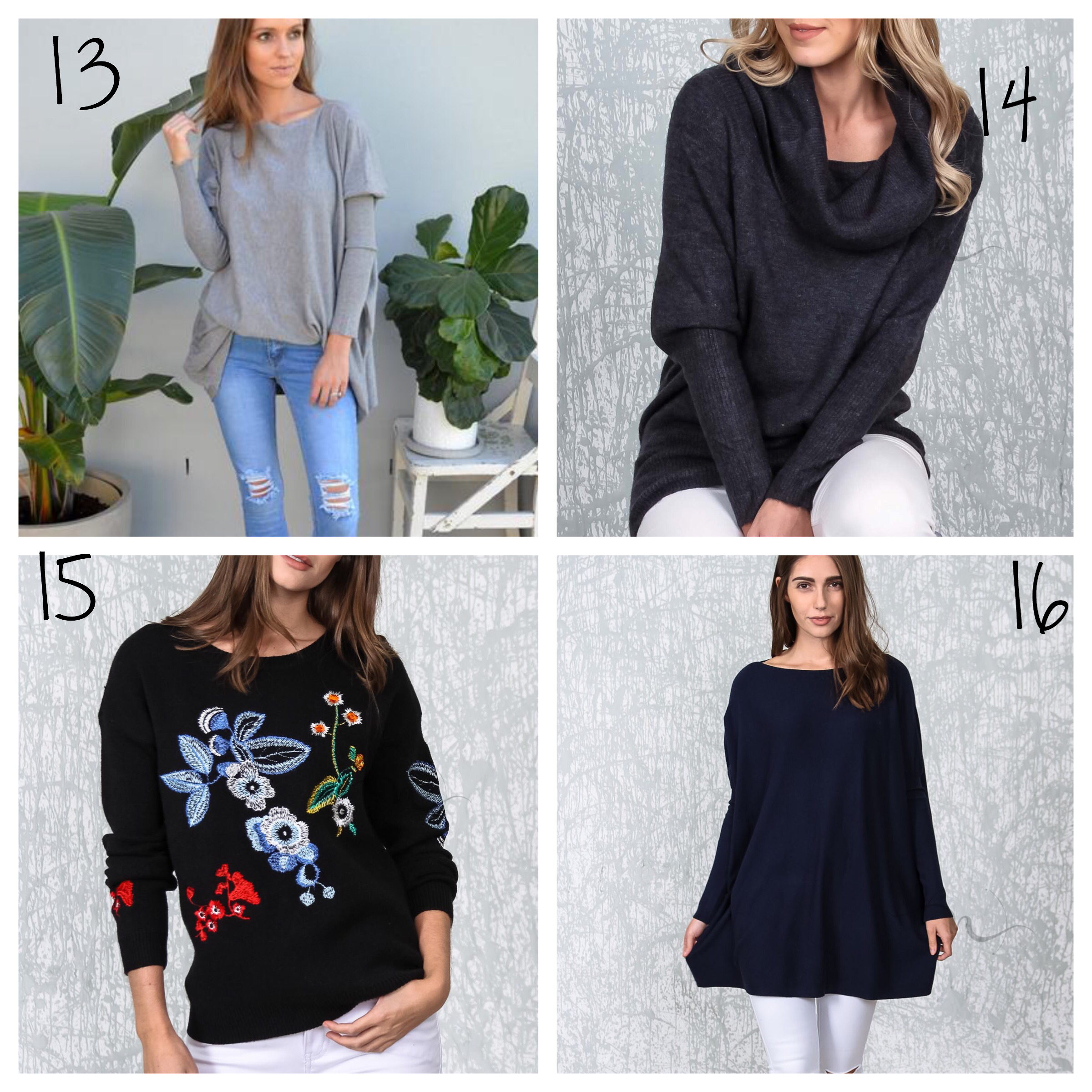 14. Lace n Heels knit AUD$59.95
15. Lace n Heels embroidered knit AUD$59.95
16. Lace n Heels jumper AUD$54.95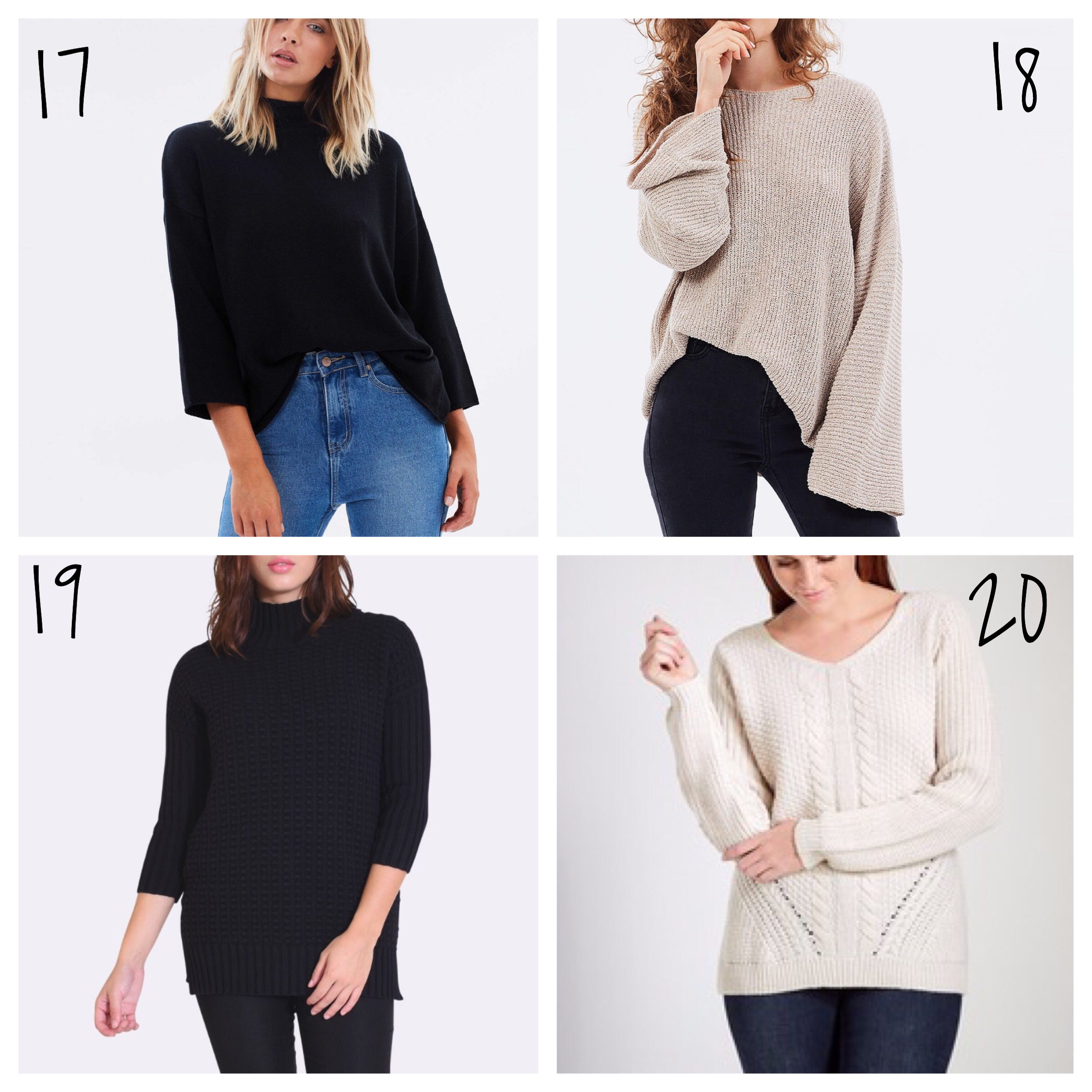 17. Atmos&Here high neck knit AUD$69.95
18. Atmos&Here effortless knit AUD$69.95
19. Forcast turtleneck AUD$79.95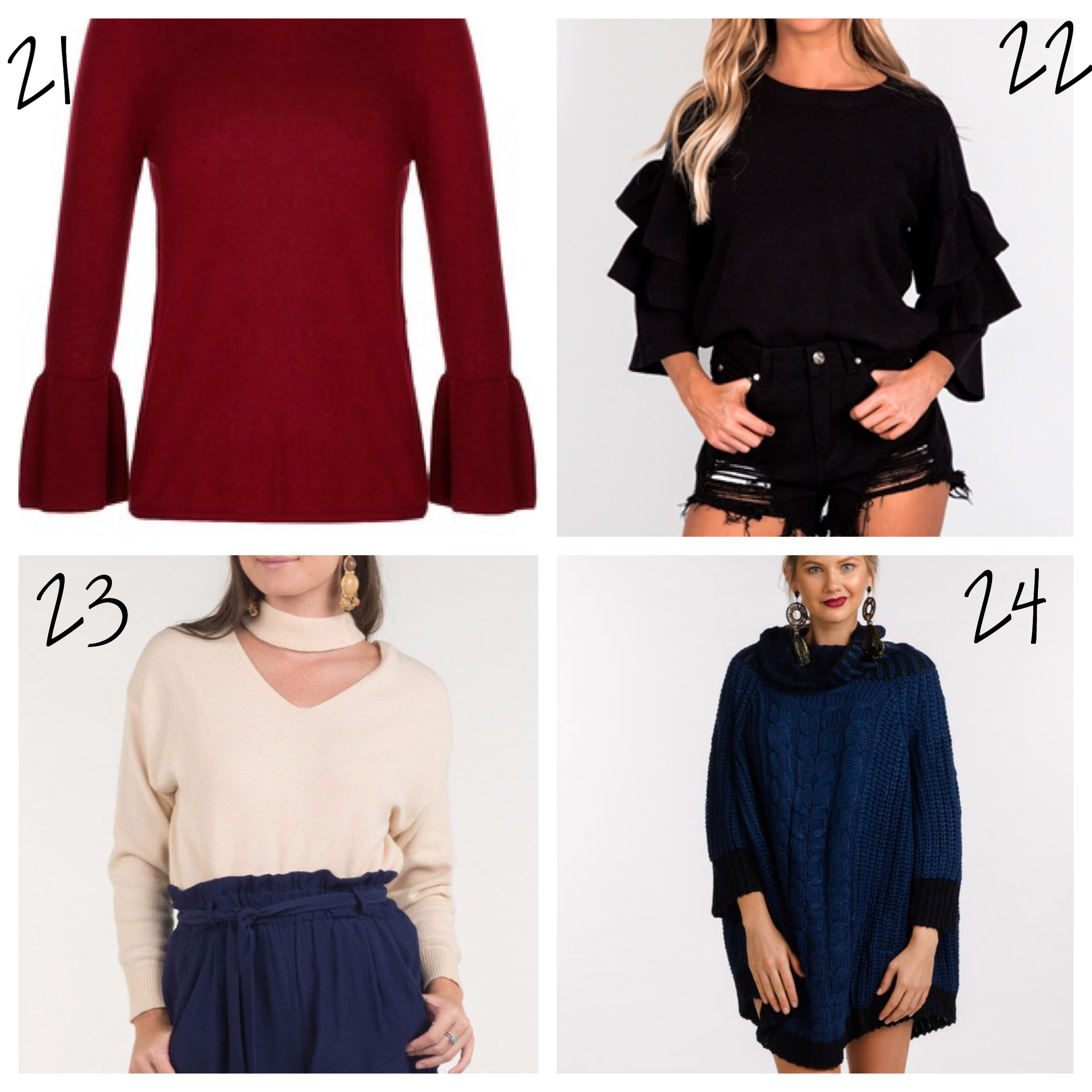 21. Katies bell sleeve knit AUD$49.95
23. White Haven Emporium choker knit AUD$59.95
24. White Haven Emporium roll neck AUD$69.95
Do you have a favourite style of knit? Would you wear any of these? 
This post contains affiliate links which means if you click to buy I may earn a small commission however you do not pay any extra.