I am a dress girl at heart, however when the temperature cools, I head straight to my jeans. I find that especially if I'm venturing out at night, I like the comfort and warmth of a pair of jeans, and the casual-cool vibe they lend. Pair them with a cool top and a blazer (and a pair of boots or heels) and I am out the door.
So, you might have found your perfect pair of jeans, (if you haven't, stay tuned as I'll be featuring them next week!) and now you need a dressy top to go with it. A top that looks a bit dressier than a tee, but is perhaps not as formal as a shirt. One that you can dress up with a pair of earrings, and one you can wear under a jacket or blazer, too.
Today, I've found 24 gorgeous and affordable dressy tops to wear with jeans. These will be right at home sitting atop or tucked into your fave pair of denim jeans (and/or a skirt or shorts if it's still super warm where you are!) . Take these tops out for dinner, to the movies, to work, to drinks – these babies will be your autumn/winter saviours. Thank me later!
4. LacenHeels blouse AUD$49.95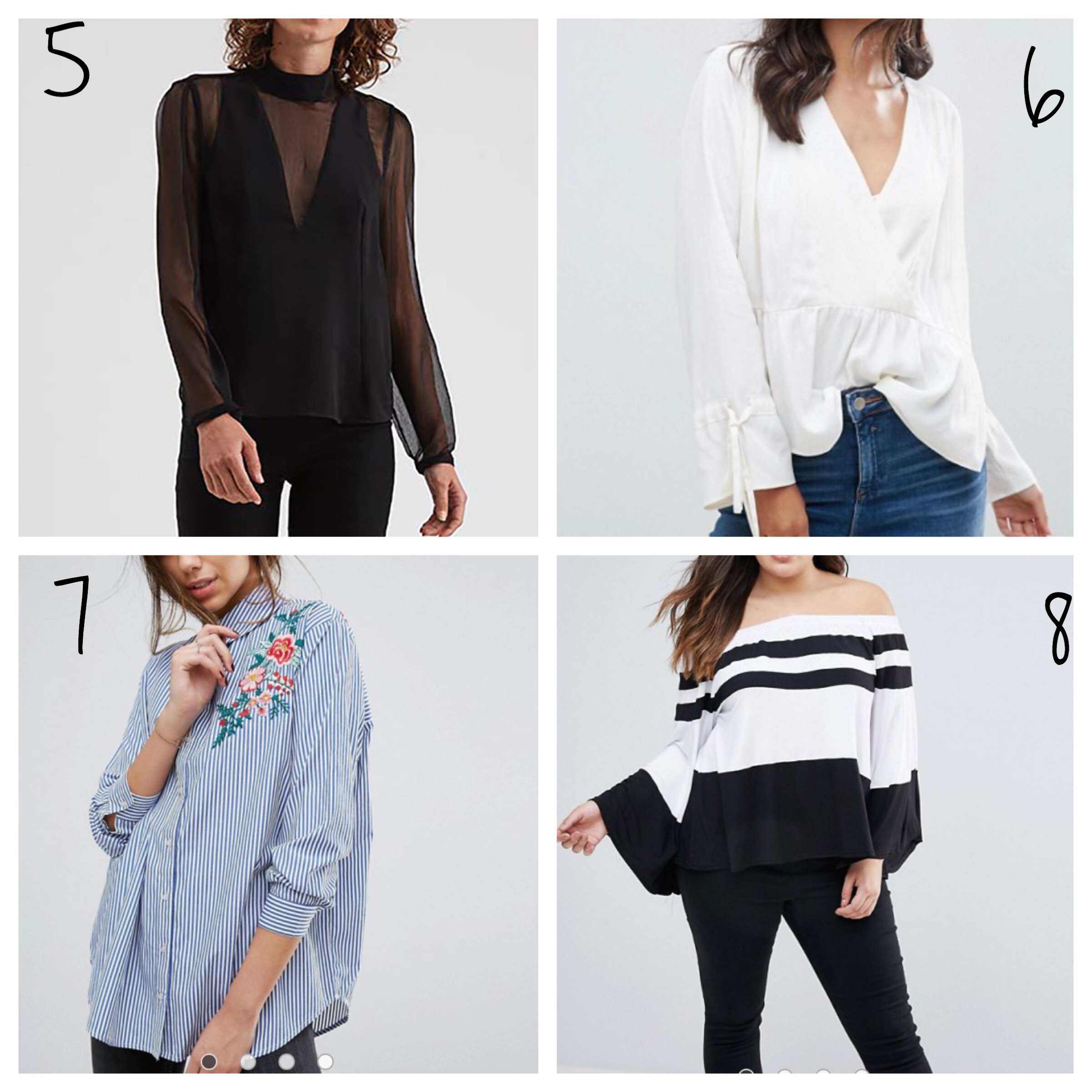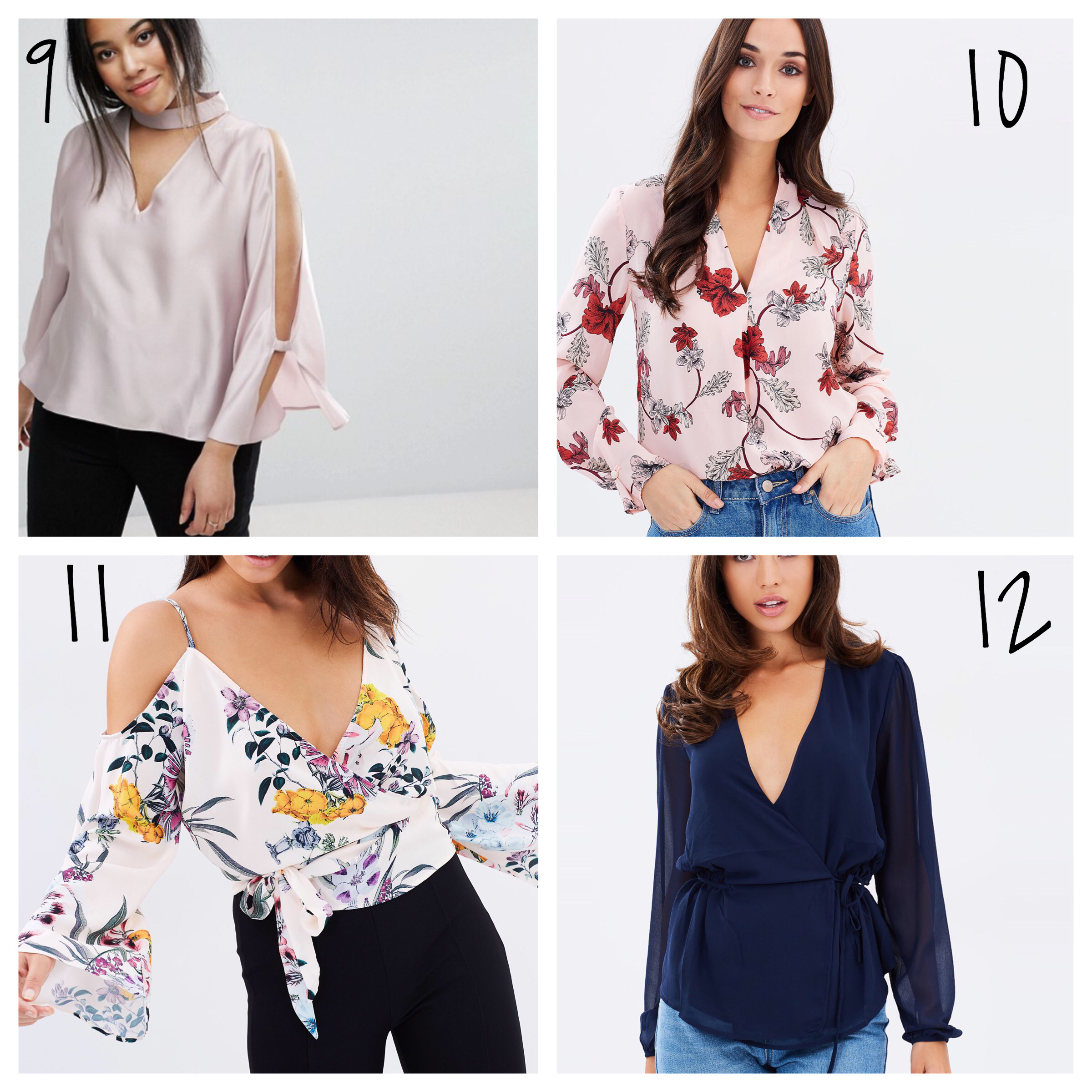 11. Fresh Soul wrap top AUD$89.95
12. Atmos&here blouse AUD$59.95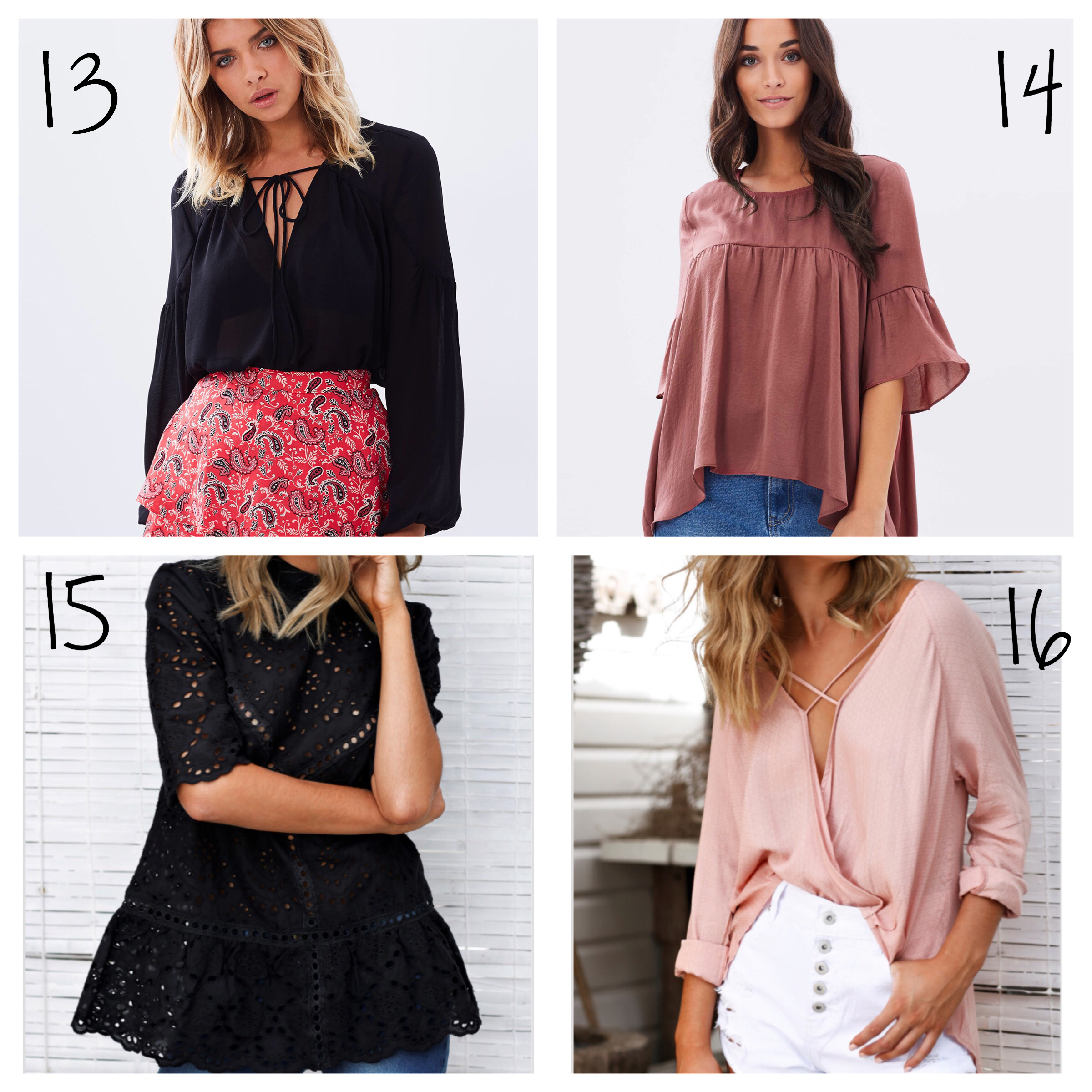 13. Atmos&here tie top AUD$59.95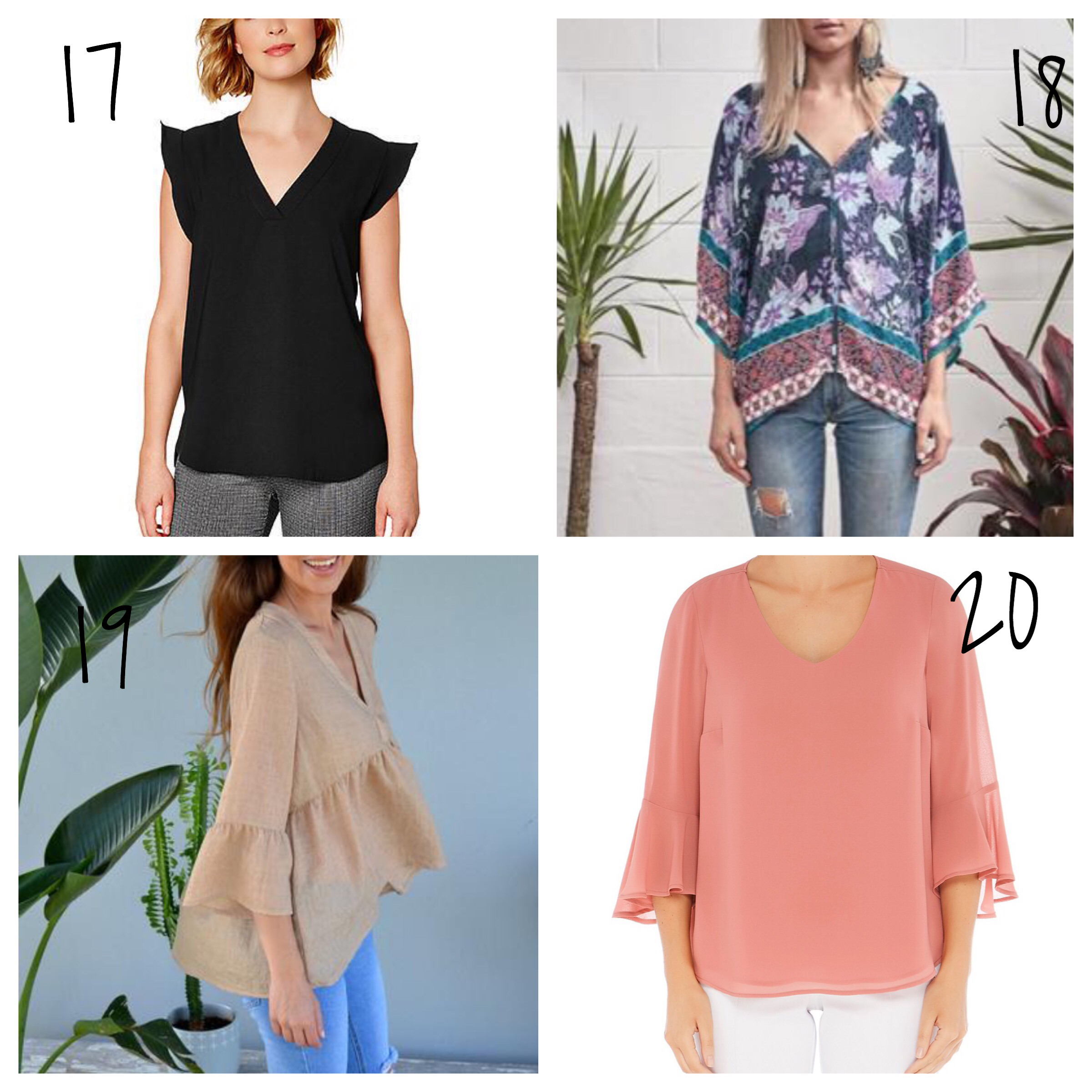 17. Target flutter sleeve top AUD$29
18. The Self Styler willow top AUD$55
19. The Self Styler top AUD$49
20. Suzanne Grae top AUD$39.95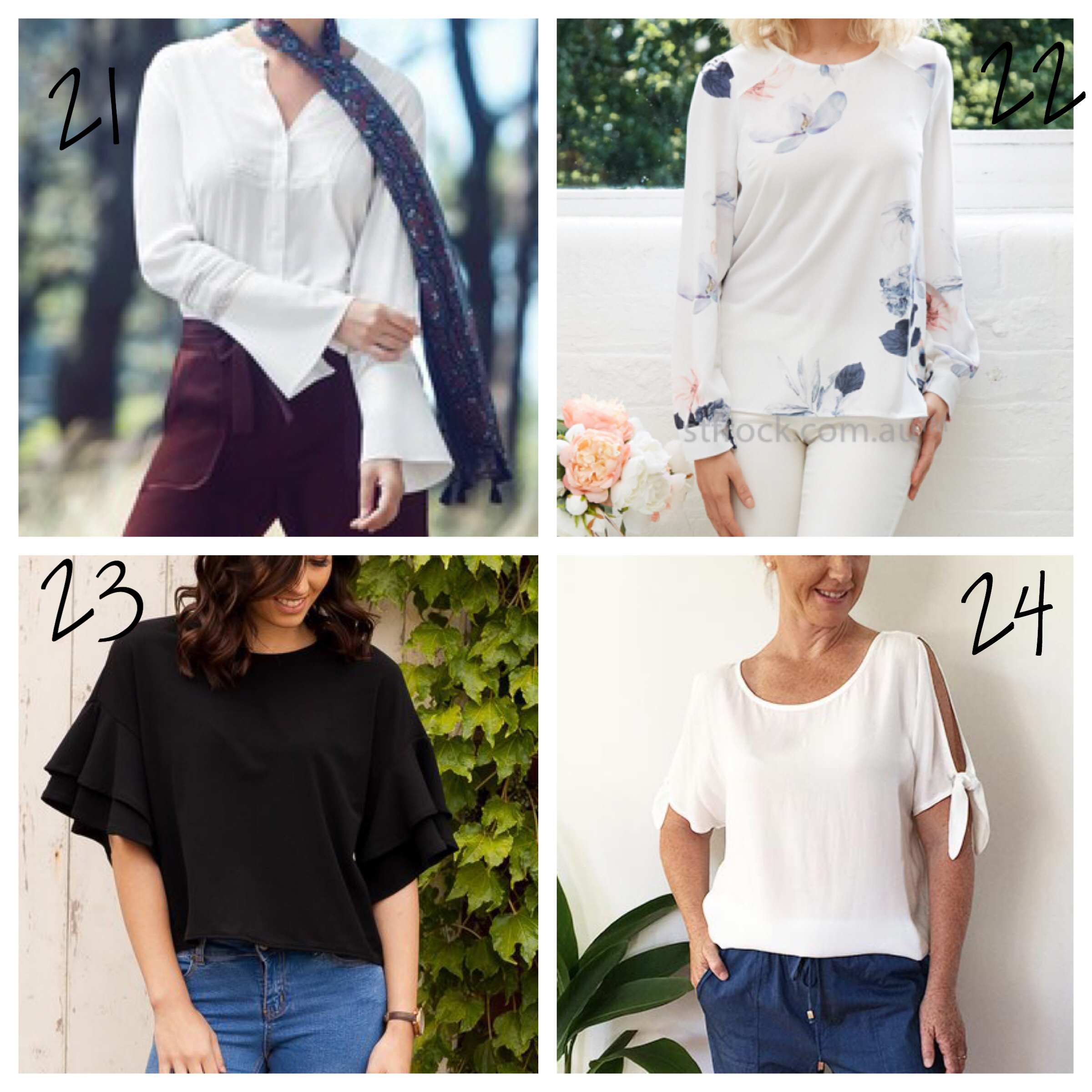 21. Katies lace insert blouse AUD$59.95
23. Frankie & Co blouse AUD$69
This post contains affiliate links which means if you click to buy I may earn a small commission, however you do not pay any extra. 
What sort of tops do you like to wear with your jeans? Do any of these take your fancy?