Last year I wrote that the denim skirt was back, and my friends, this year it is one of the top trends.
If you're a skirt wearer, you'll love denim for its versatility; and if you're a denim lover you might want to try a new shape this year.
You might even be like me, and have worn various styles of denim skirt throughout your life – a-line in the 90s, pencil in the early 2000s and mini in the mid 2000s.
Now, all shapes are back in, as denim (in general) has its ultimate fashion moment. A-line, button up, pencil, distressed and mini are all on the fashion radar. If you're wanting something super on-trend, try an embroidered denim skirt in a mid-blue wash, and pair it with a button up shirt and sneakers. Love! If you're after more style inspo, check out my dedicated denim skirts Pinterest board here. 
Today I've found 12 of my favourite denim skirts available online right now, all under $100.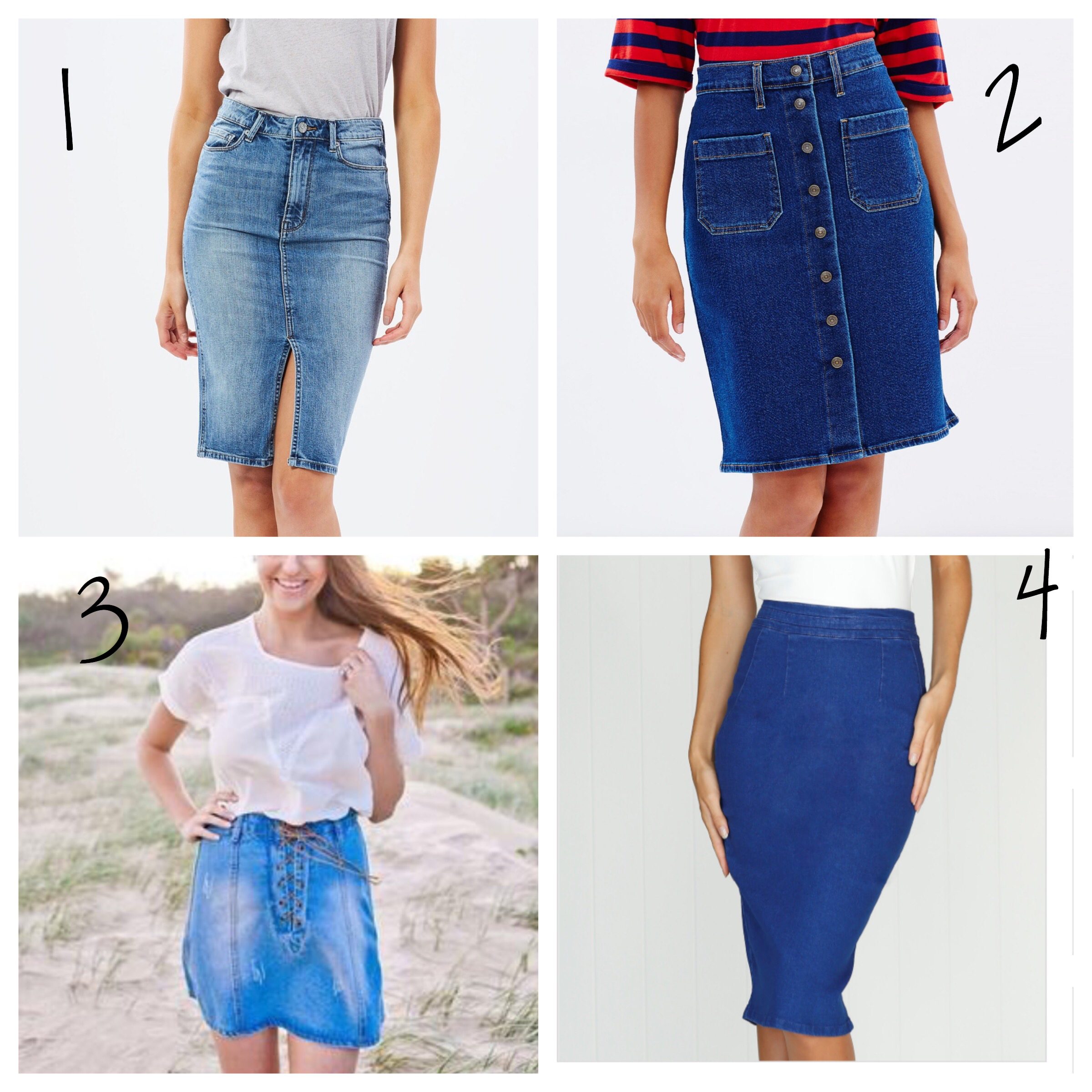 2. Levi's 501 denim skirt AUD$89.95
3. The Self Styler denim skirt AUD$15 (on sale)
4. Billy J Throwback denim skirt AUD$55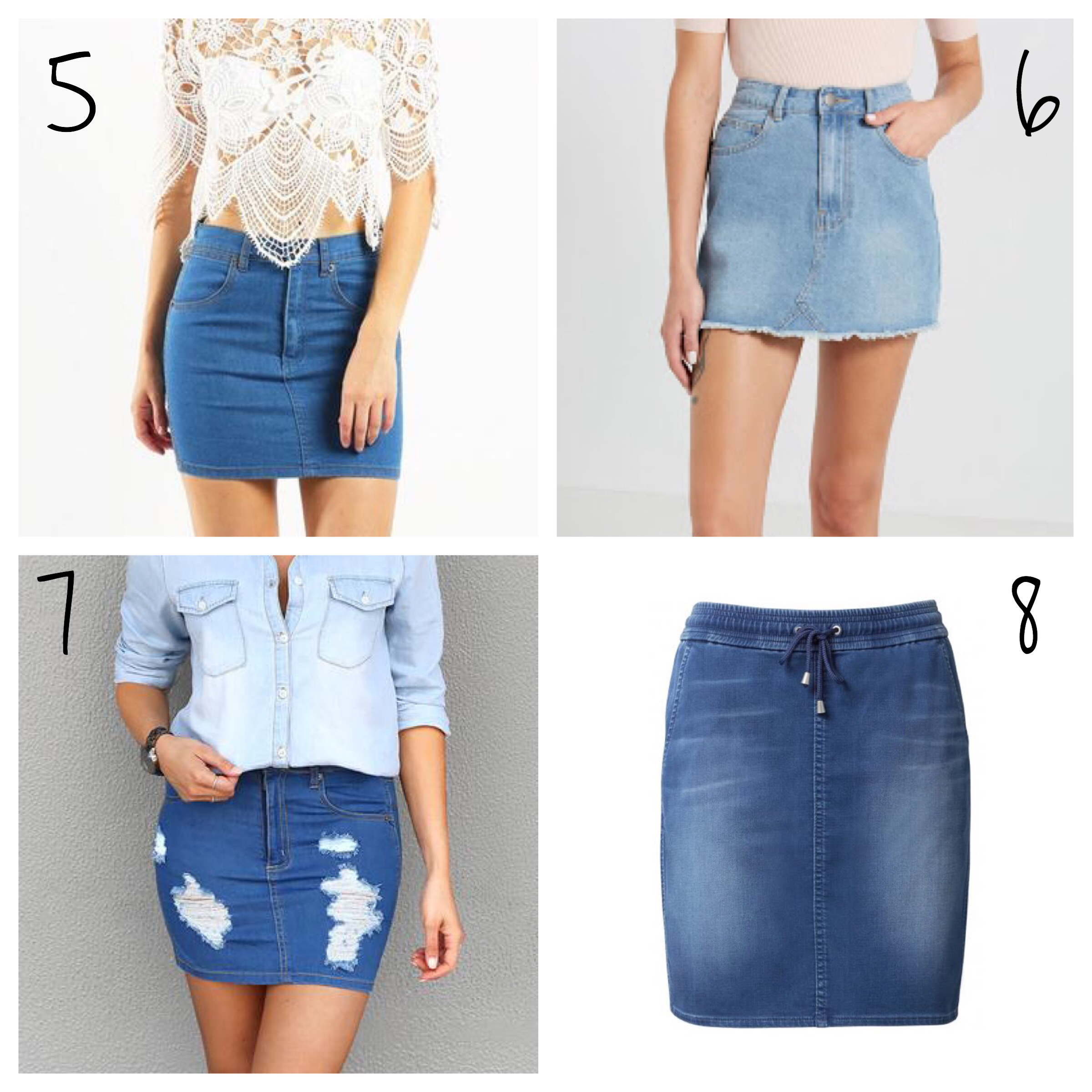 5. The Hidden Boutique denim skirt AUD$50
6. Cotton On denim mini skirt AUD$34.95
7. Hanellei denim skirt AUD$59
8. Jeans West denim skirt AUD$69.99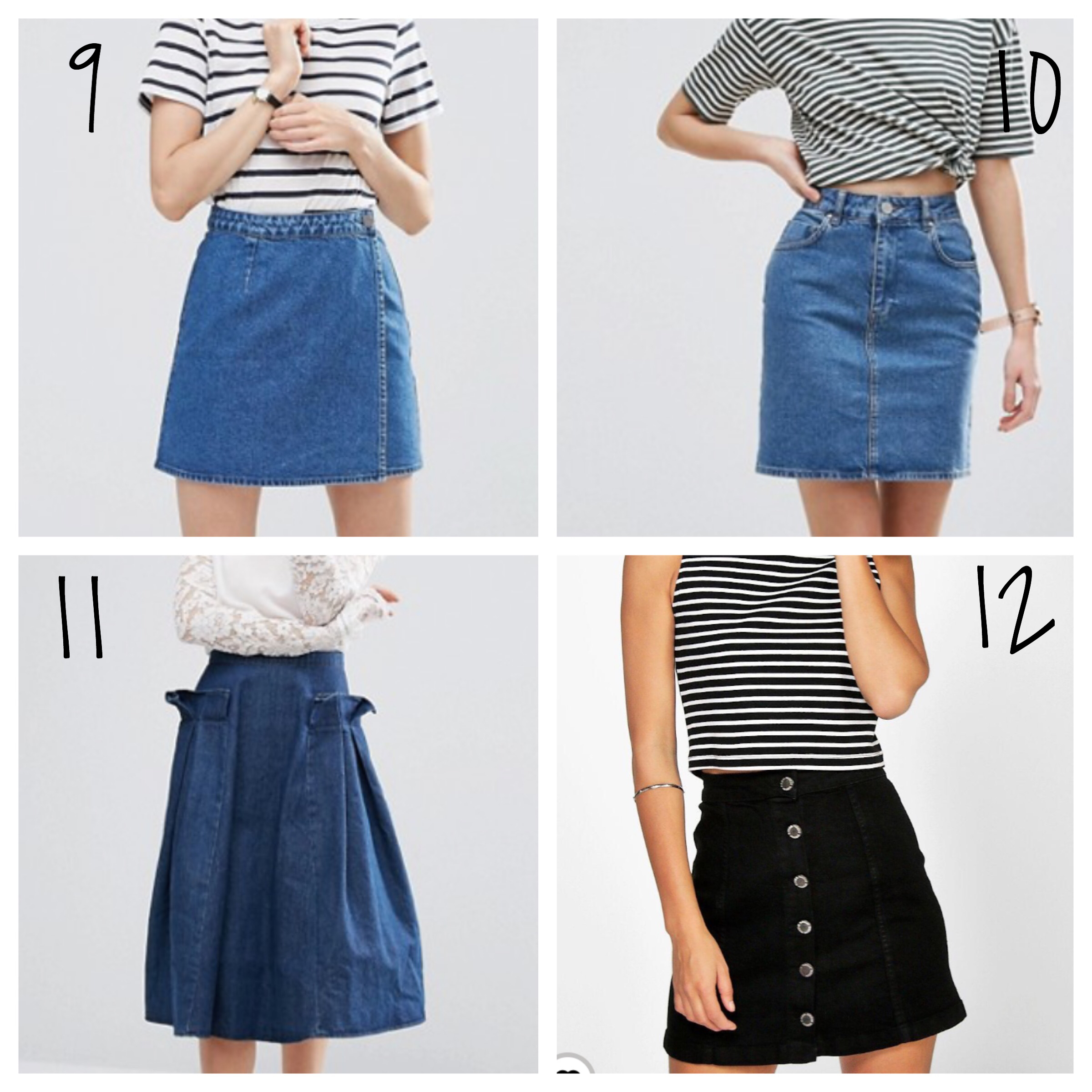 10. ASOS mid waist denim skirt AUD$49
11. Lost Ink denim skirt AUD$79
12. Boohoo black denim skirt AUD$21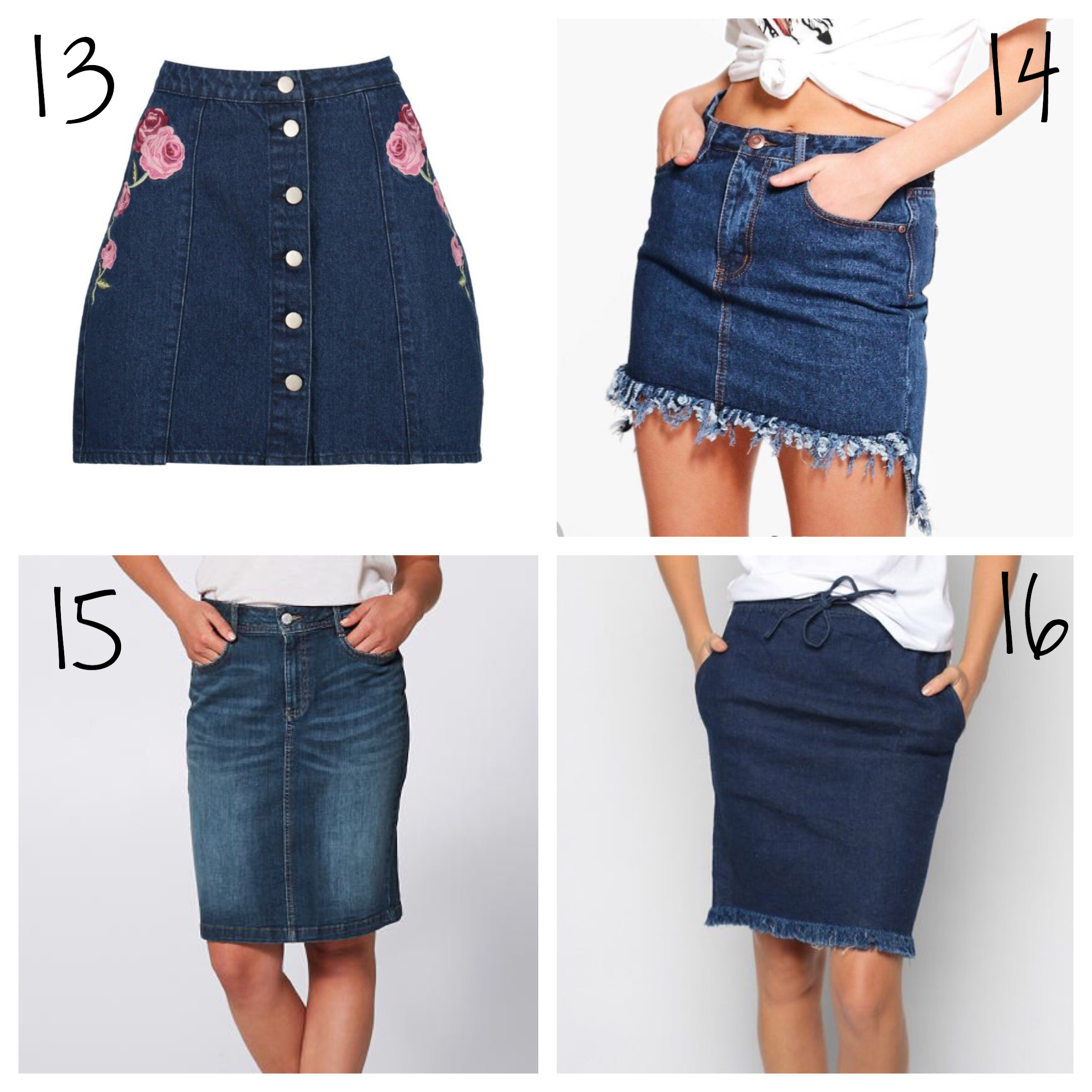 13. Boohoo embroidered denim skirt AUD$26
14. Boohoo frayed denim skirt AUD$21
15. Target denim pencil skirt AUD$29
16. Adrift denim skirt (also available in white) AUD$69.95
And, if you have just a little more than $100 to spend, I can highly recommend this skirt from Bohemian Traders – it's a great length, denim wash and flattering cut (here I am wearing it):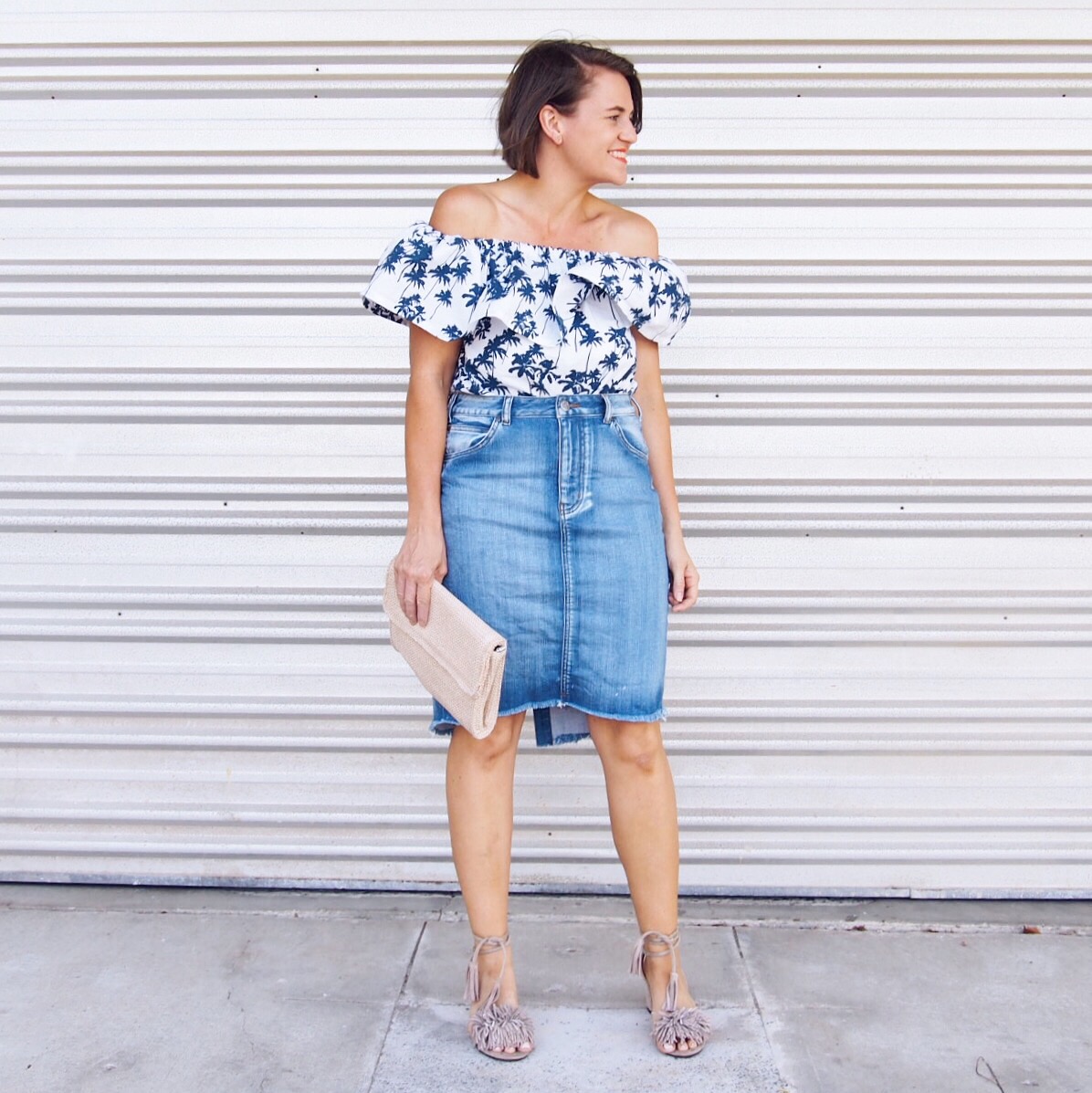 Bohemian Traders denim skirt AUD$129 | Surafina top AUD$74.99  | Old accessories
Do you wear denim skirts?
This post contains affiliate links, which means if you click to buy I may earn a small commission, however you do not pay any extra.