One of my favourite shoe style is the slide. Slides are just so easy to wear – and alongside my metallic sandals (my Eadles are my current faves), are probably my most worn casual shoes in summer, spring and autumn.
A life with kids means you're often getting dressed in a hurry and I love slides as you can easily get them on while holding a child, and a bag, and a waterbottle… 😉  And if you happen to be pregnant, trust me, grab a pair. Stat!
I'm in the midst of a deep wardrobe clean and sort, and I'm looking more closely at the clothing, shoes and accessories I actually wear a lot, and slides are winners. (Side note, I've watched the Minimalism doco on Netflix… life changing. Highly recommend, and just a quick note that you might notice a few changes around here as well! I'll document these in a future blog post.)
So, if you're looking to get some slide action in your life, or replace an old pair, today I've found 12 of my currently online favourites, all under $100.
I'm a sucker for a simple black, tan or neutral slide, however this season I'm also loving the pool slide trend for a practical and sporty take.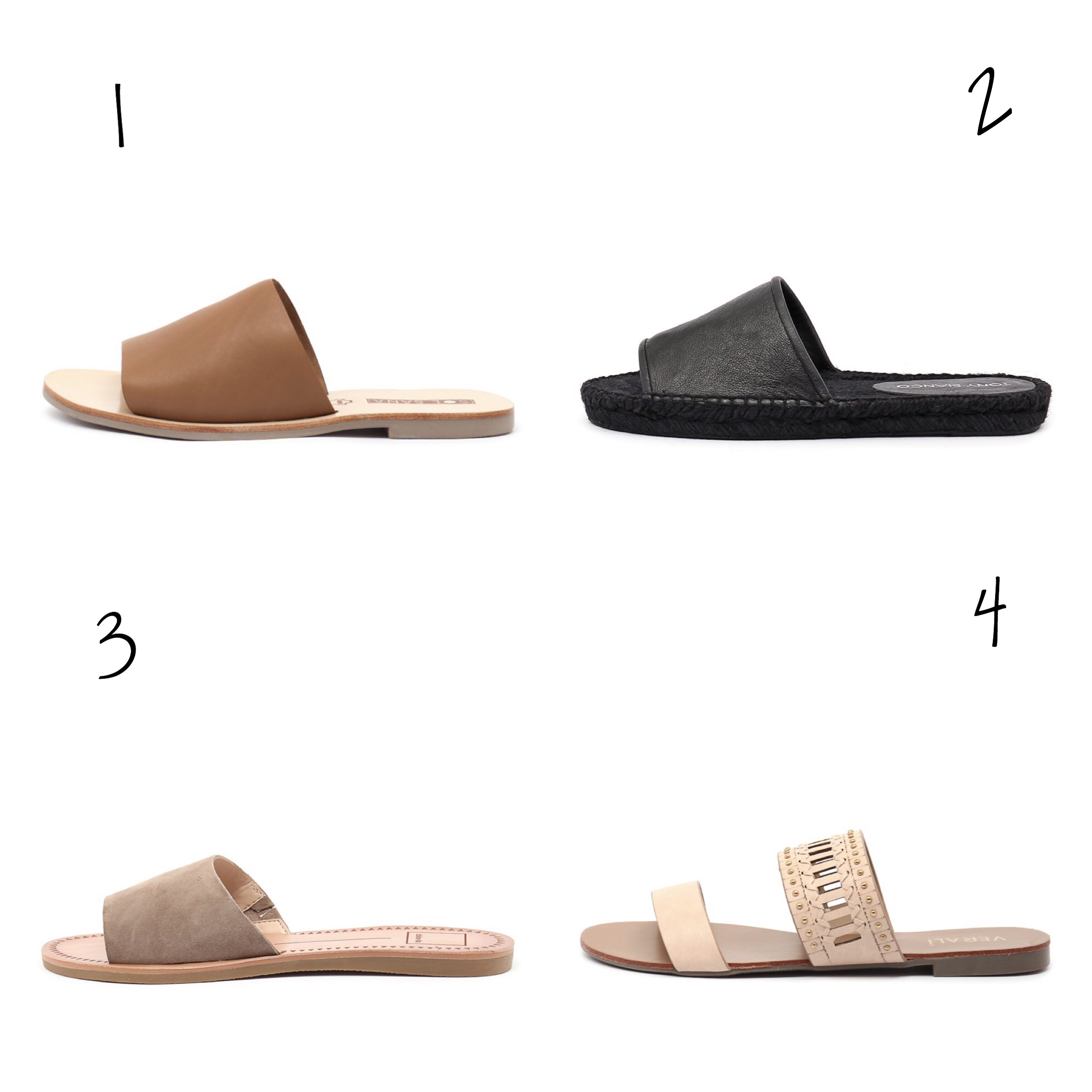 1. Tony Bianco Botany slides AUD$99.95
3. Dolce Vita slides AUD$99.95
4. Verali Bali nude slides AUD$49.95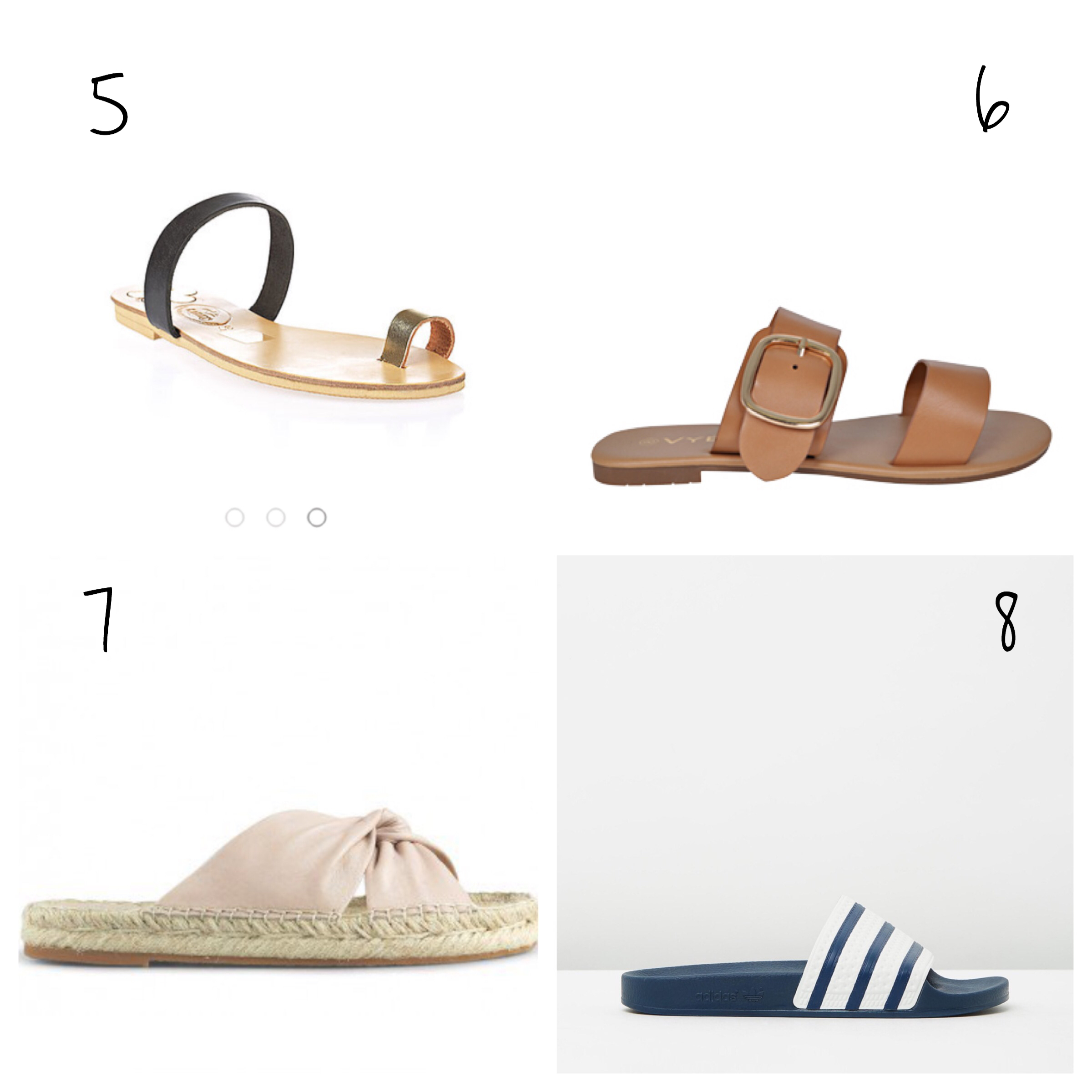 6. Spend-less Shoes slides AUD$29.99
7. Wittner Ela slide AUD$69.95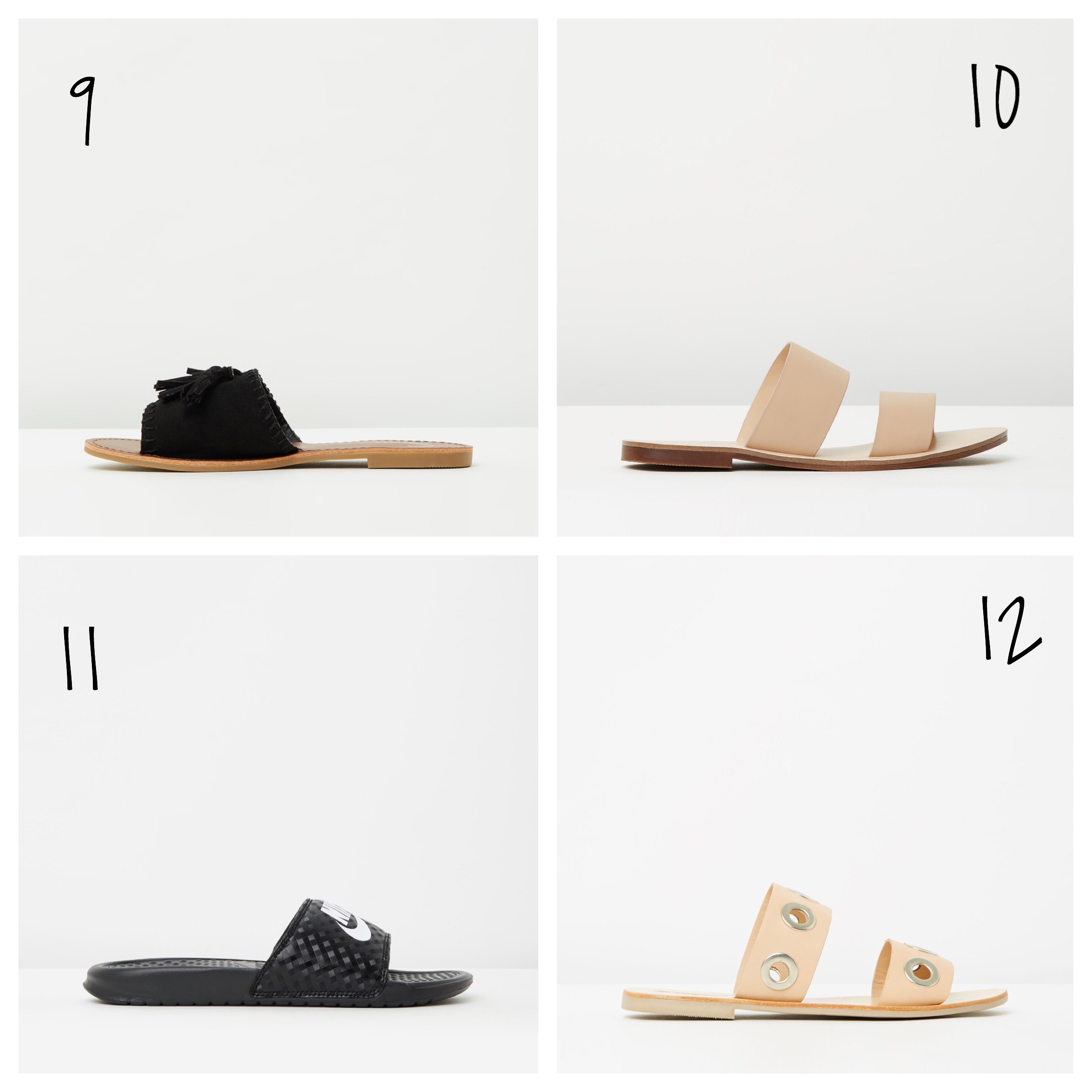 9. Spurr slides AUD$27.97 (on sale)
10. Atmos&Here leather slides AUD$99.95
12. Sol Sana Hannah slide AUD$76.97 (on sale)
Do you wear slides? Would you wear any of these? 
This post contains affiliate links which means if you click to buy I may earn a small commission, however you do not pay any extra.