It's been a month full of online shopping bargains, hasn't it?! Click frenzy, Black Friday and cyber Monday. Well, the discounts keep coming, and today I've got a special treat for Pretty Chuffed readers – 25% off at Dissh, including sale! Yes, that's right, 25% off everything for 48 hours only. Simply use the code PRCH2 and you'll get 25% off your order!
I'm already adding some items to cart, as we speak… 🙂 I've also collated 12 of my fave finds online at Dissh right now – perfect for the festive season, summer holidays or gifts. Happy shopping! (All prices below are full price, before discount.)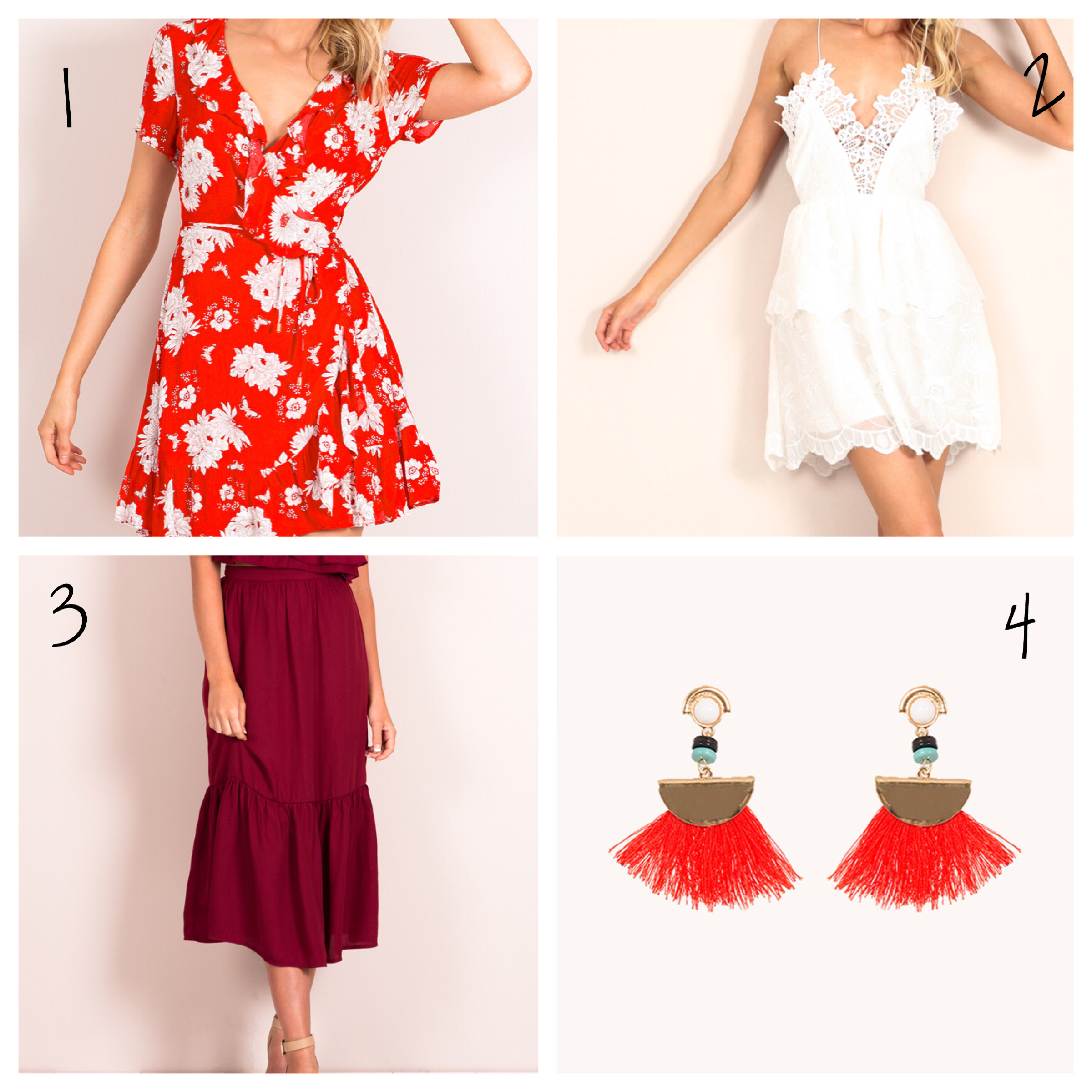 1. Dissh red wrap dress AUD$65
2. Dissh white lace dress AUD$95
3. Dissh burgundy midi skirt AUD$75
4. Dissh one dance earrings AUD$29.95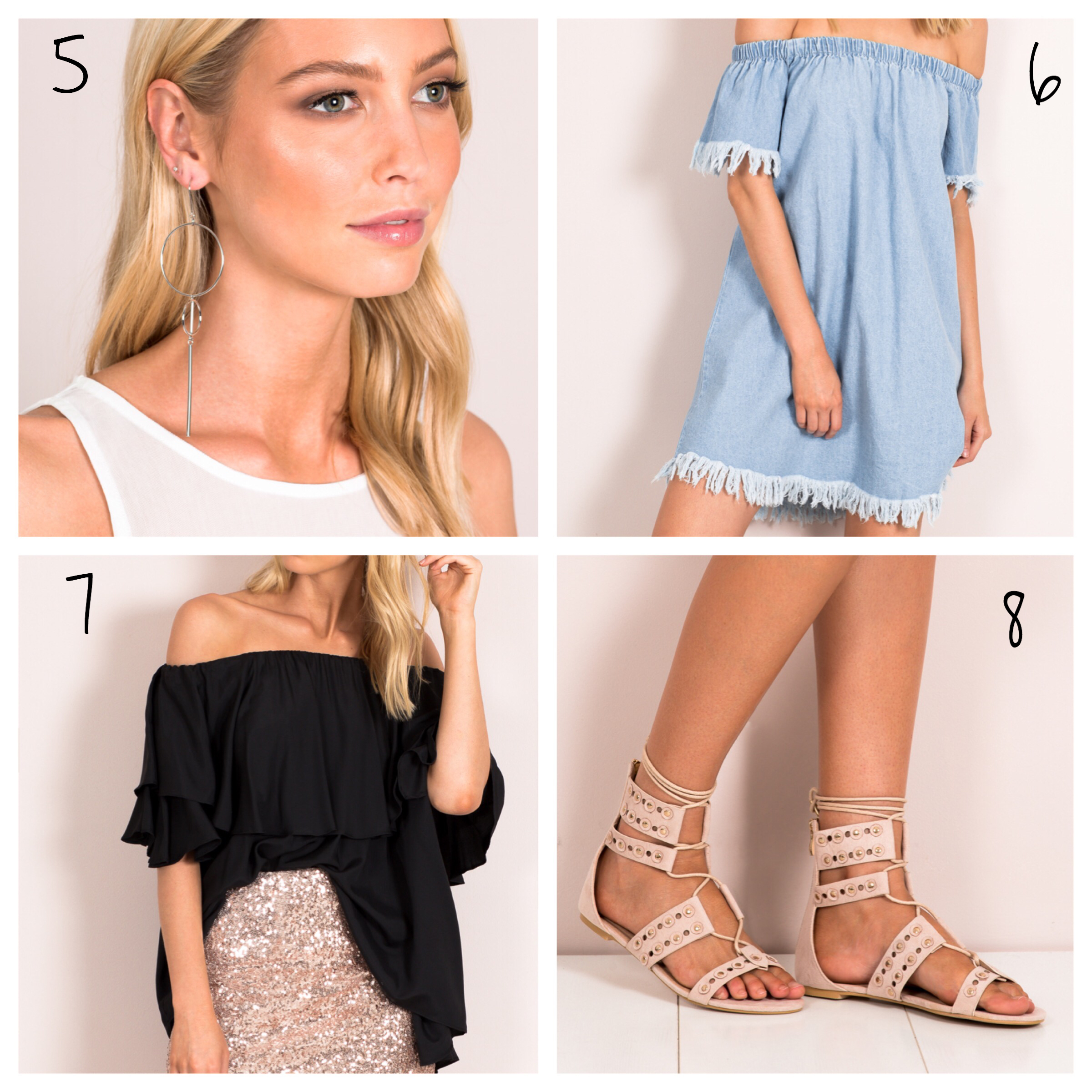 5. Dissh sweet talker hoop earrings AUD$22.95
6. Dissh saffron off the shoulder dress AUD$79.90
7. Dissh Beverly off the shoulder top AUD$40
8. Dissh Billini canyon sandals AUD$79.95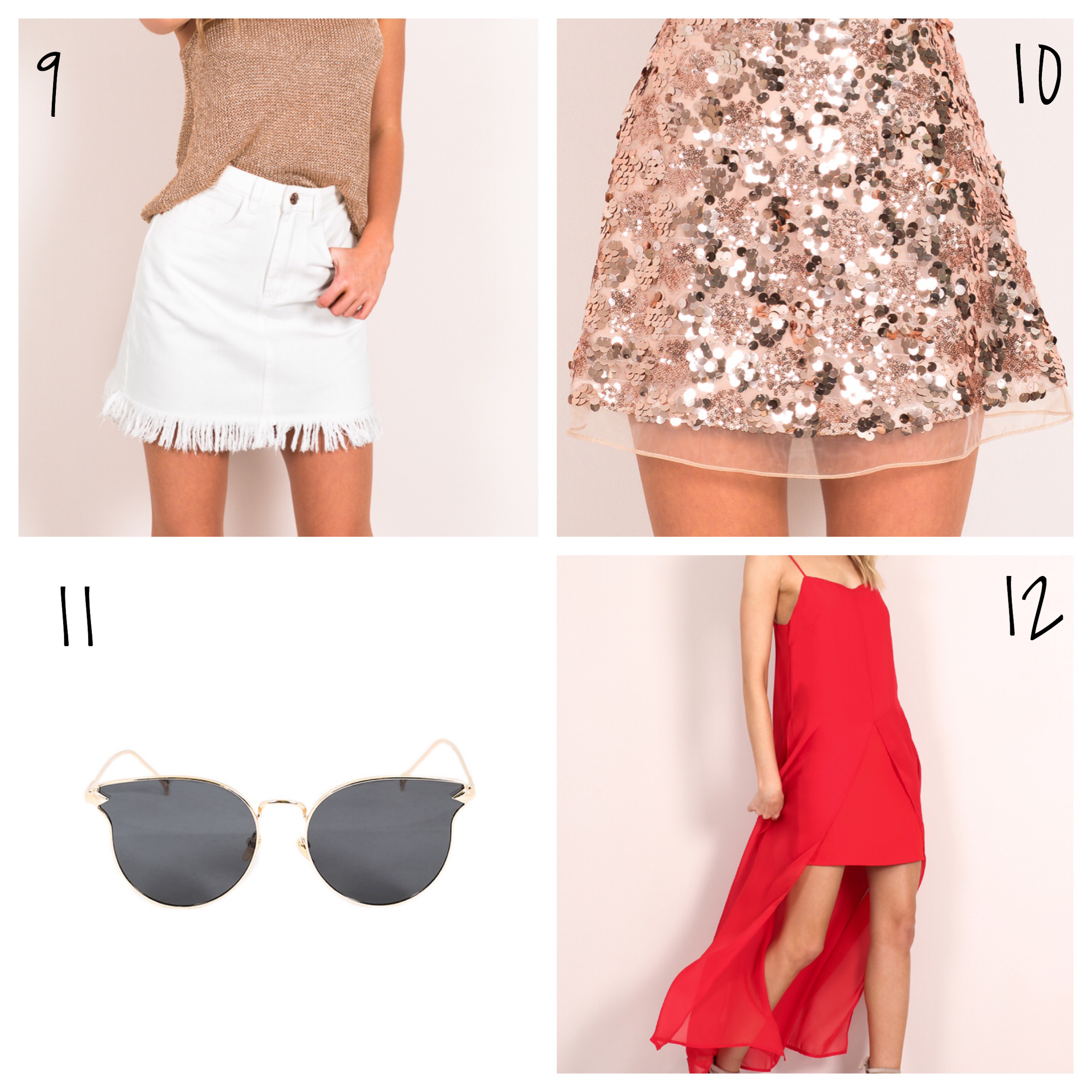 9. Dissh white denim skirt AUD$59.90
10. Dissh gold sequin mini skirt AUD$65
11. Dissh sky fall sunglasses AUD$34.95
12. Dissh overlay maxi dress AUD$49 (on sale)
What are your faves from this line up?