As a stay at home mum, I actually thought I would never wear heels again. My sky high stilettos, once worn to nightclubs – where we stood and danced around all night (how?!) – were relegated to the depths of the wardrobe, never to see light again. Or so I thought.
Well, I was right about one thing – I didn't have any desire to stand around in nightclubs in sky high stilettos (the pain! Nope!), but I didn't lose my desire to wear heels. In fact, I now jump at the chance to wear them, as whenever I slip into a pair of fun heels, I feel like an adult again; and to me, a change of shoe changes my everyday casual outfits into something more 'out of the house' worthy.
Although I'm much more a mid-heel kinda gal these days, I do like to have a couple of pairs of higher heels in my arsenal for rare nights out, weddings or events. For spring and summer, you can't go past a pair of nude or tan heels, and this seasons' wooden block heels on a black sandal are also great options.
If you're after something a bit different, the mule is also staying well and truly in fashion – I love tan for it's leg-lengthening abilities. So, without further ado, here's 20 of my favourite new season heels available online right now.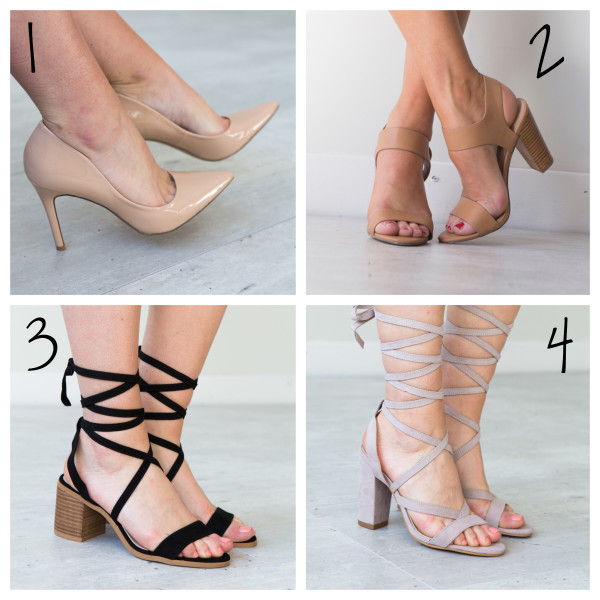 1. Verali Nude patent heels AUD$79
3. Billini wistful heels AUD$79
4. Billini Preen lace up heels AUD$89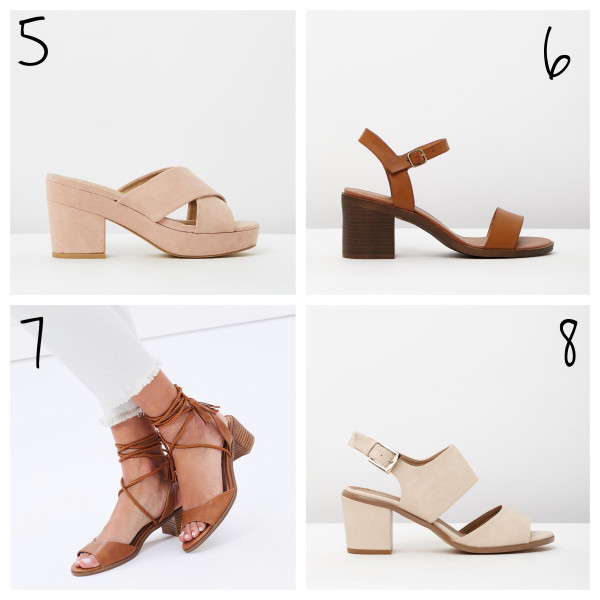 5. Spurr platform mule AUD$59.95
6. Lipstik basik heels AUD$79.95
7. Spurr Anais lace up heels AUD$49.95
8. Spurr Gia block heels AUD$49.95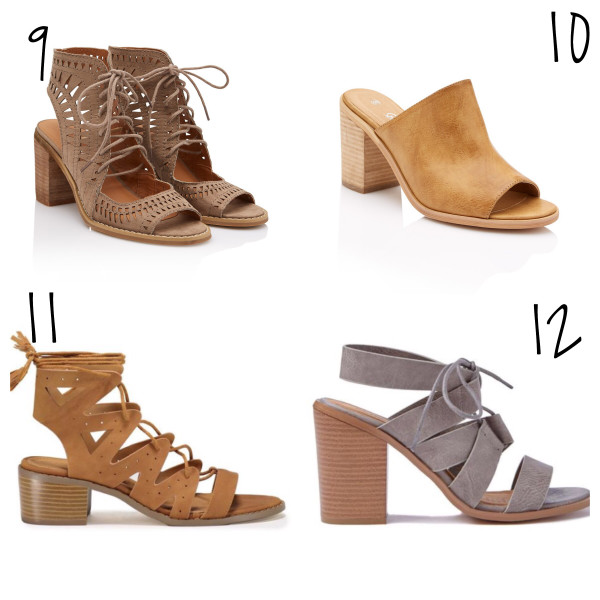 10. Sportsgirl mules AUD$69.95
11. Rubi lace up heels AUD$49.95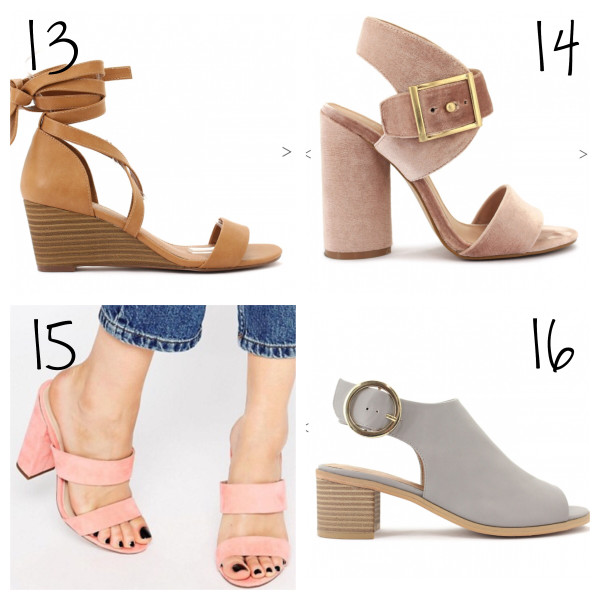 13. Betts Lamar lace up heels AUD$79.99
14. Betts velvet heels AUD$89.95
15. ASOS Hyde Park mules AUD$60.50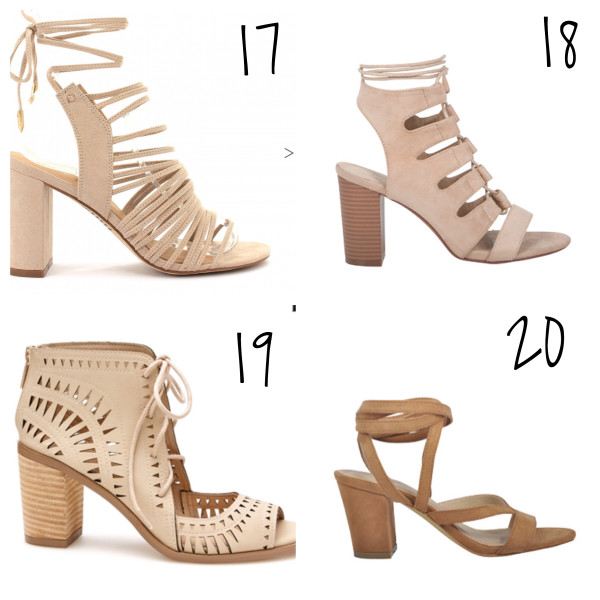 17. Betts nude wrap heels AUD$89.99
18. Spend-less Shoes Quinn heels AUD$49.99
19. Novo Freda heels AUD$89.95
20. Spend-less Shoes Siena heel AUD$49.99
Did you wear sky high heels when you were younger? Or do you wear them now?
This post contains affiliate links, which means if you click to buy I may earn a small commission, however you do not pay any extra.