So ladies, if you enjoy having warm and toasty shoulders, now is the time for you to look away! This season is arguably the season for showing off the shoulders, be it with an off the shoulder top, a cold shoulder dress or both.
Last week I brought you off the shoulder tops (here) and a $15 cold shoulder top. This week I'm bringing you more cold shoulder action – today I've gathered up 24 of the best cold shoulder tops and dresses under $100.
If you love the off the shoulder look but hate wearing a strapless bra, this is the style for you. Many of the finds below can be worn with a normal bra and are perfect for spring/summer. A cold shoulder style also solves the problem of the shoulders slipping up. And of course they're all under $100!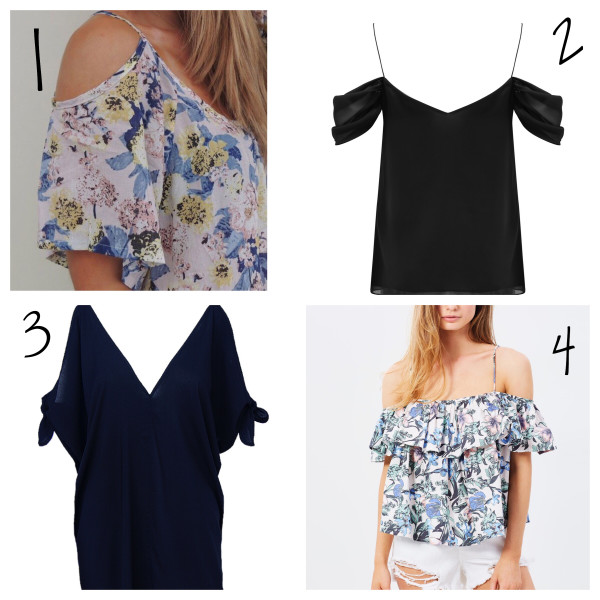 1. That Shop In Doreen Kerry dress AUD$49
2. Forever New cold shoulder drape cami AUD$59.99
3. Shabby Sisters navy knot shoulder kaftan AUD$55
4. Atmos&Here cold shoulder top AUD$59.95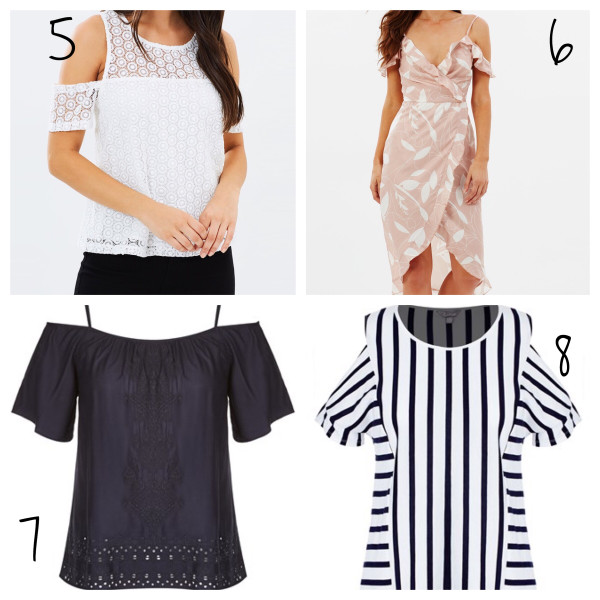 5. Atmos&Here lace cold shoulder top AUD$59.95
6. Atmos&Here peony ruffle cold shoulder dress AUD$99.95
7. Katies cold shoulder embroidered top AUD$59.95 (sizes 8-18)
8. Katies stripe cold shoulder AUD$39.95 (sizes 8-18)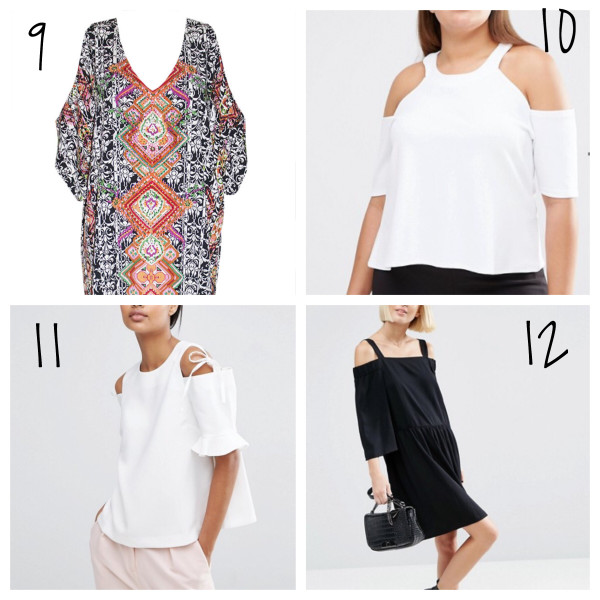 9. Little Party Dress kaftan AUD$69.95
10. Pink Clove cold shoulder top AUD$31 (plus size)
11. ASOS white crepe feel cold shoulder top AUD$69 (size 4-18)
12. ASOS cold shoulder dress AUD$76 (size 4-18)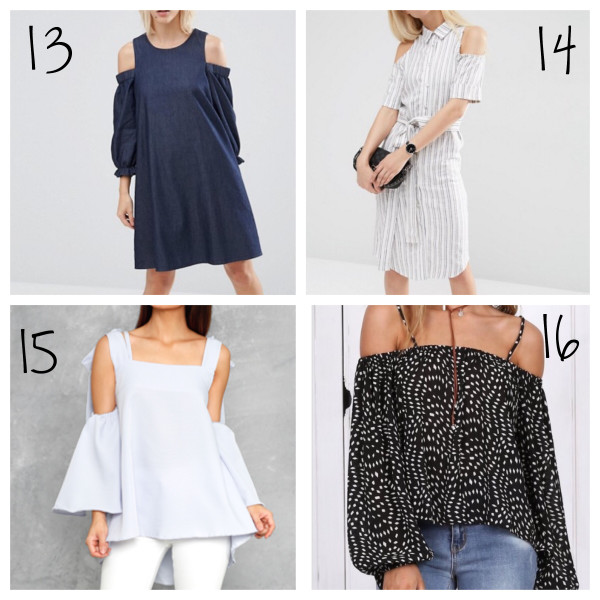 13. ASOS denim dress AUD$82 (size 4-18)
14. ASOS shirt dress in stripe AUD$87 (size 4-18)
15. Hanellei cold shoulder top AUD$59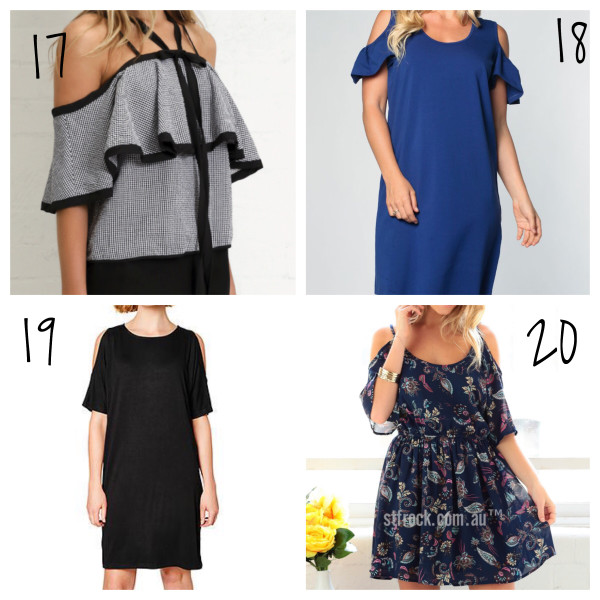 18. Adrift Dakota dress AUD$89.95 (also available in plus size)
19. Target black cold shoulder dress AUD$19 (sizes 6-20)
20. St Frock cold shoulder dress AUD$59.90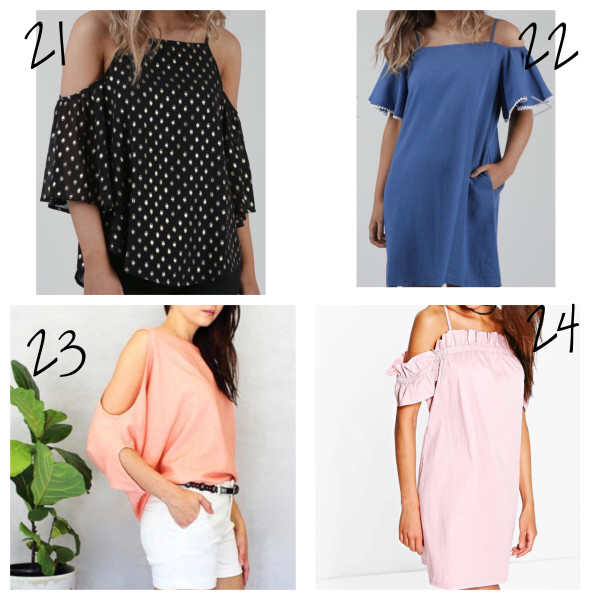 21. Feather and Noise trinity blouse AUD$65
22. Feather and Noise picnic dress AUD$69
23. White Haven Emporium linen look top AUD$54.95
Have you dived into the cold shoulder trend this season?
This post contains affiliate links, which means if you click to buy I may earn a small commission, however you do not pay any extra.