Sometimes all you need is something little, something fun to bump your outfit into the next level. This season I am happy to say the statement earring is BACK baby! If you're looking for something inexpensive that will take last year's outfit into 2016, for date night, for a special occasion or just to feel a bit more 'with it' – may I suggest a cool pair of earrings.
At the moment I am just loving tassel and bright acrylic styles, but big and bold gold and silver designs such as crosses and stars are really on trend, too.
If you have little ones, and you're worried about the lure of a dangly earring – can I suggest a gorgeous stud earring. Many of the stores featured below stock colourful and fun studs too, so have a gander.
I've featured a couple of smaller, local brands too (but there are many more out there!). And if you're looking for styling inspo for statement earrings, check out some of these Instagram stylers whattheteacherwears, Style and Shenanigans, Steele my Style, Mumma Aint Mumsy (to name just a few)!
Today I've found 20 gorgeous and affordable statement earrings that will take your outfit from plain to next level – just throw them on and you're out the door. Happy shopping!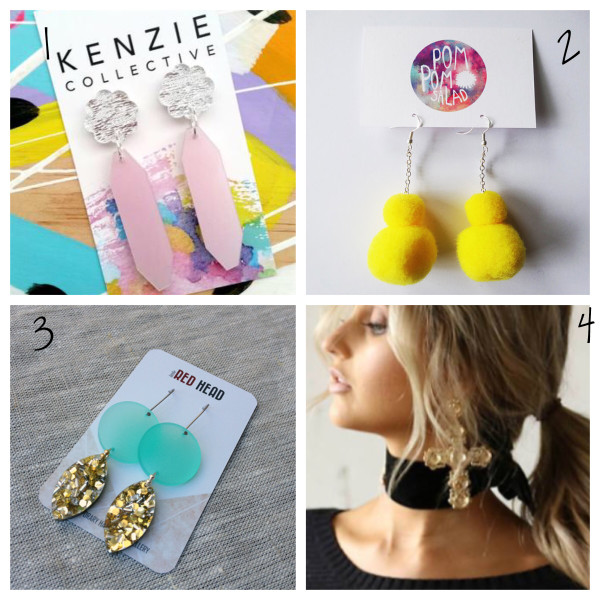 1. Kenzie Collective earrings AUD$25
3. Little Red Head dangles AUD$33
4. Billy J cross earring AUD$32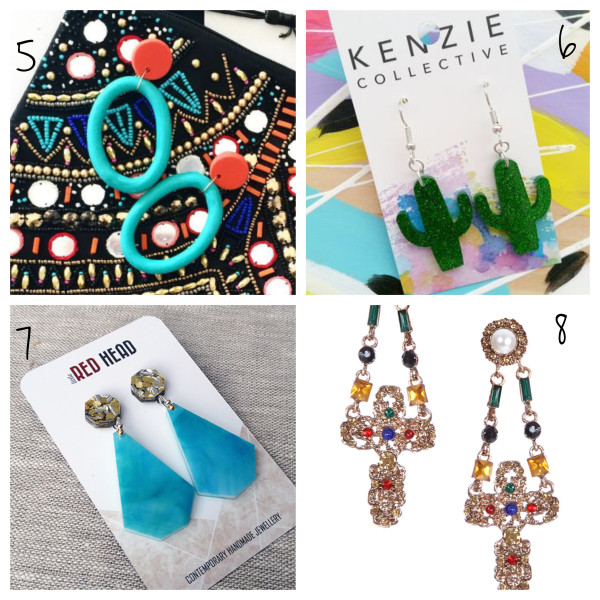 5. What About Wolfie earrings, contact for pricing 
6. Kenzie Collective cactus earrings AUD$15
7. Little Red Head drops AUD$32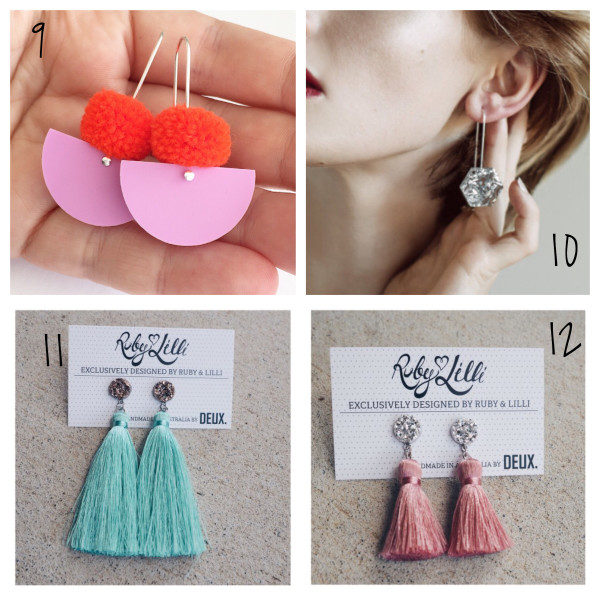 9. Each To Own earrings AUD$40
10. Each to Own drop earrings AUD$37
11. Ruby & Lilli X Deux earrings AUD$35
12. Ruby & Lilli X Deux earrings AUD$30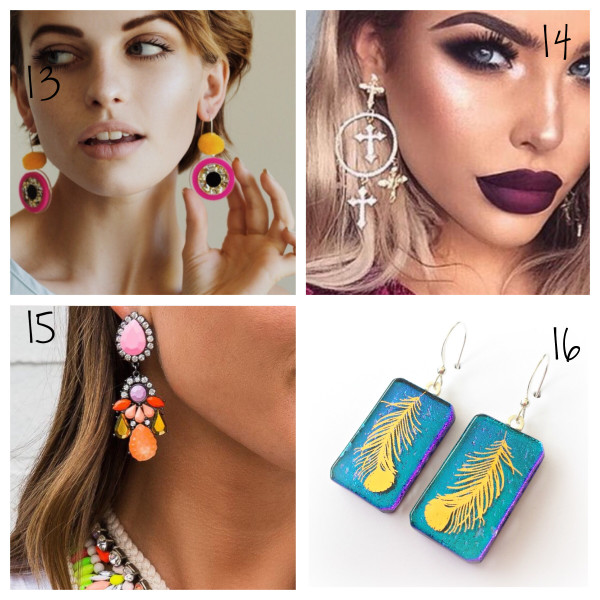 14. Billy J cross earrings AUD$29
15. Bell Frankie and Co earrings AUD$55
16. Curly Jo design glass earrings AUD$45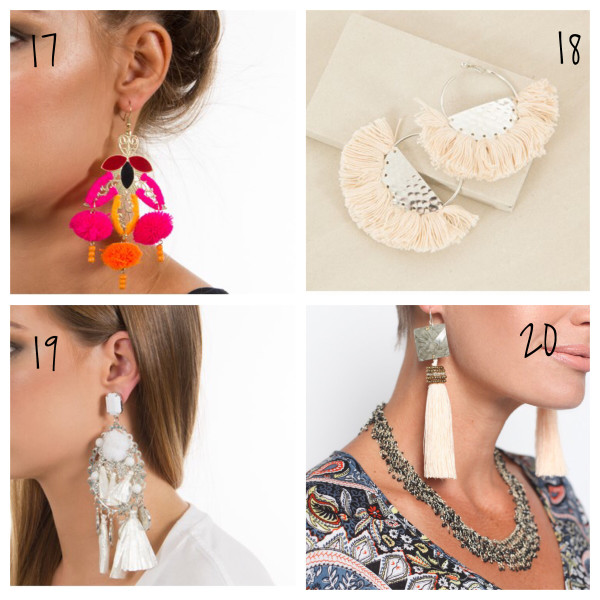 18. Adorne half circle fringe earrings AUD$24.95
19. Adorne paper tassel earrings AUD$34.95
20. Adrift earrings in cream and grey AUD$44.95
Do you wear statement earrings? Do any of these catch your eye?
This post contains affiliate links, which means if you click to buy I may earn a small commission however you do not pay any extra.