If there is one trend that you need to try this season, it's the off the shoulder top. Big news last spring/summer, the trend for cold shoulders has continued through to this spring/summer, and this year it has really hit its stride. Off the shoulder tops come in all shapes, sizes and colours; and this year I'm especially excited about lots of white, ruffles, ties, stripes and tassels; in addition to the very flattering double fold top. The double fold over top is particularly great if you would like a bit more coverage over the bust area, or if you are breastfeeding (yes! I wear strapless tops while nursing – just find a stretchy bandeau bra – Kmart has affordable options – and fold down to feed).
This year we've also seen the rise and rise of floaty, embellished and embroidered boho styles. Just add some dangly earrings and sandals for a gorgeous spring/summer outfit.
Today I've found 20 fantastic off the shoulder top options for you, all under $100 and most under $50. Happy shopping!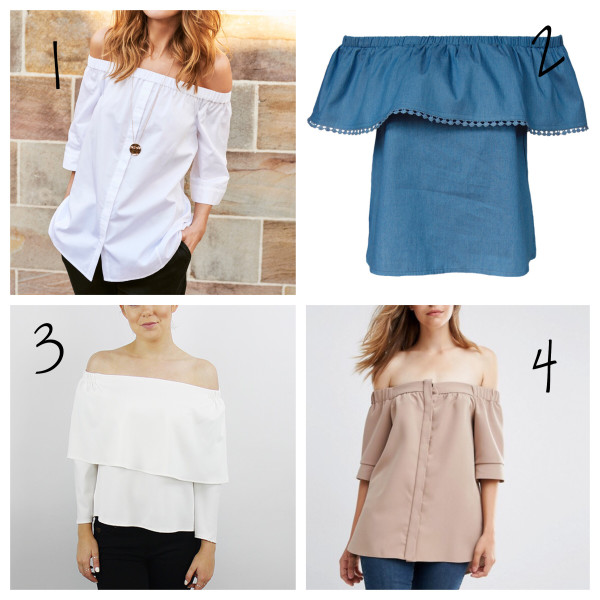 1. Sussan button though top AUD$99.95
2. Shabby Sisters denim off the shoulder top AUD$55
3. Shabby Sisters white top (also avail in black) AUD$49
4. ASOS off the shoulder top AUD$69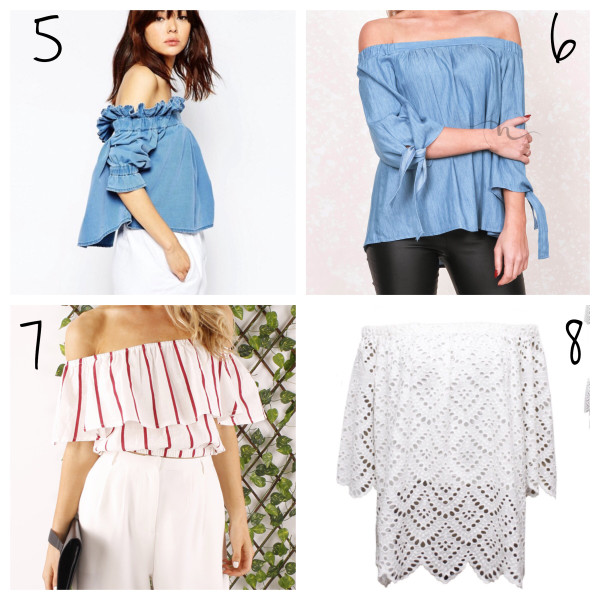 5. ASOS off the shoulder denim top AUD$65
7. The Hidden Boutique top AUD$45
8. Luulah Belle Boutique top AUD$69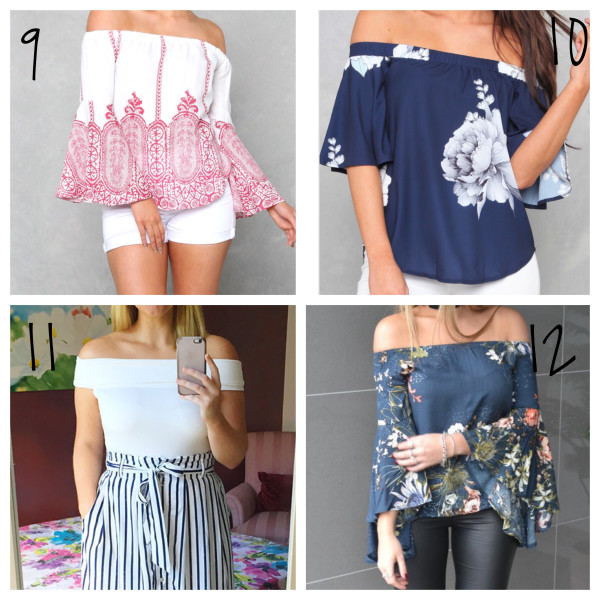 11. Little Party Dress top AUD$49.95
12. Marylee Clothing top AUD$59.95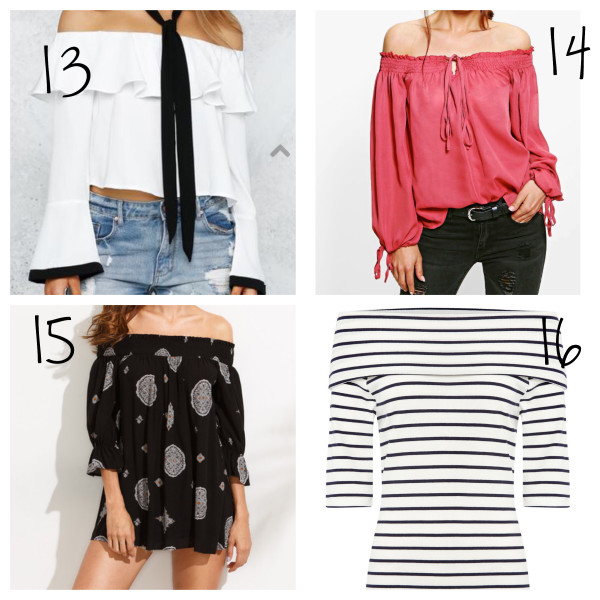 18. Fresh Soul palm top AUD$69.95
19. Miss Runway Boutique top AUD$49
20. Suzanne Grae top AUD$34.97
Do you like off the shoulder tops? Would you wear any of these? 
This post contains affiliate links, which means if you click to buy I may earn a small commission, however you do not pay any extra.