Despite the fact it's so windy here today and it's quite chilly, I can feel it – spring is in the air! Spring is less than a week away so I'm getting mentally prepared with some wardrobe planning, I mean shopping! As always, when spring comes around, wardrobes tend to go lighter and whiter. These striped, white and tan pieces will make a big impact in your spring wardrobe. Wear the top with jeans now and pair back with shorts later; top a sundress and sandals outfit off with the gorgeous hat or pair the shorts with a tee and throw on some white sneakers for a cute casual look. And all pieces are under $100 of course.
Here's what's on my late night shopping wish list this week.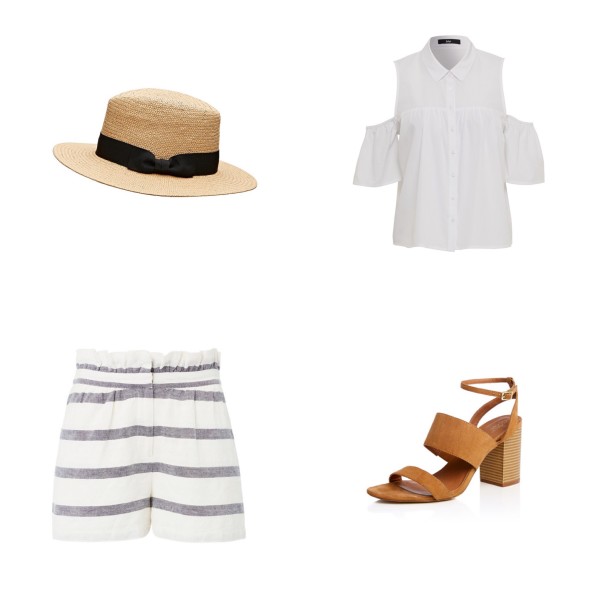 Sportsgirl cold shoulder shirt AUD$79.95
What's on your wish list this week?