A good winter coat is a game-changer. Although here in Brisbane we wear our coats for only a few weeks a year, if you have a great coat it will last you years and years. One of my favourite coats is an ASOS camel number bought on sale years ago before I went on a jaunt to Japan. It was bought on sale after the northern hemisphere winter (around February) and is a wool mix with a hood. It is so warm without being ridiculously bulky, a little bit fun and casual, and because it's camel, it sticks out in the sea of black coats. I love it. Here's me in Japan, four years ago!
Anyway back to non-boring coats. I'm a big advocate for a camel or grey, bright or interesting coat. Black certainly has its place and I definitely own a black coat or two, however if you're anything like me, you might just find you reach more often for the more interesting coats than the black one. I think it's to do with the fact that cool weather and months of wearing black make you crave a bit more colour. Or fun. Or both! In addition, you might find that many of your 'bottoms' such as jeans, pants, skirts etc are dark coloured and thus they're what you see when you wear a coat. So in this sense, your coat becomes your top.
If you're ready to check out some non-boring coats, I've put together some pinterest inspo here, and I've also tracked down 16 amazing non-boring coats, all under $100.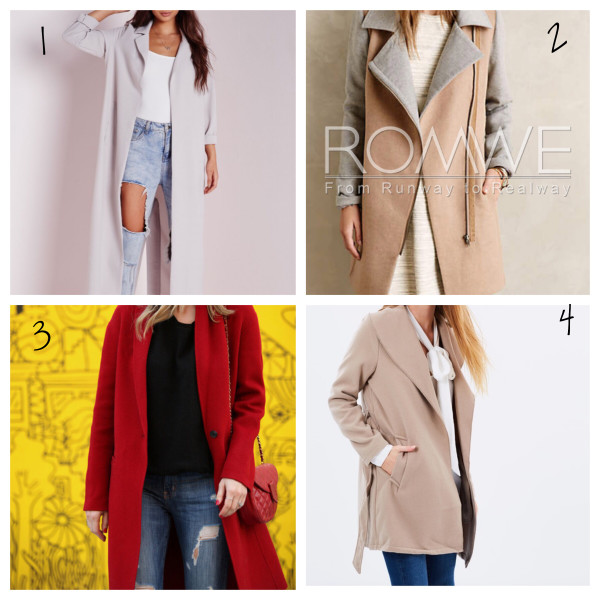 1. Missguided trench AUD$58.80
2. Romwe colour block coat AUD$58.64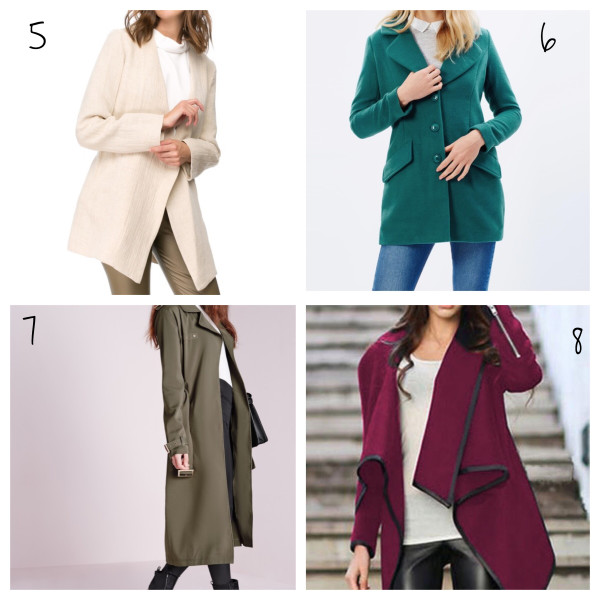 5. MNG cocoon coat AUD$68.99 (on sale)
6. Dorothy Perkins boyfriend coat AUD$99.98 (on sale)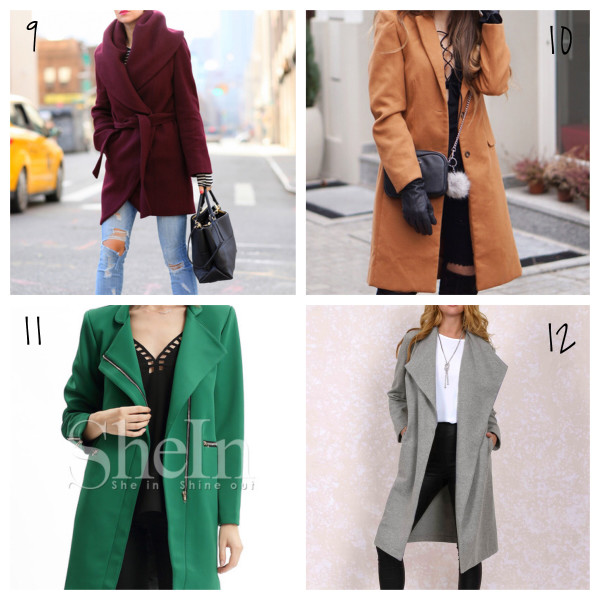 9. Romwe burgundy coat AUD$22.96
11. SheIn green coat AUD$54.99
12. Lace n Heels grey coat AUD$99.95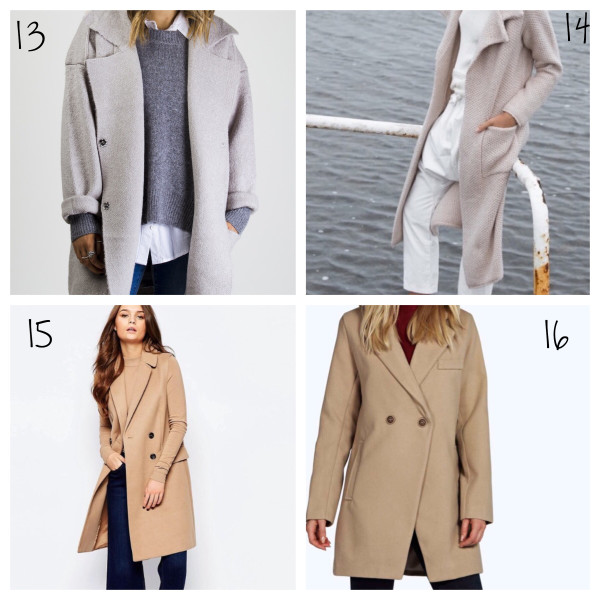 13. Feather and Noise sienna coat AUD$89
14. Billy J knitted coat AUD$75 (on sale)
15. New Look double breasted vest AUD$76
16. Boohoo wool look coat AUD$34 (on sale)
Do you have a favourite winter coat? How long do you get to wear it where you live?
Some of these links may be affiliate links, which means if you click to buy I may earn a small commission, however you do not pay any extra.