Christmas is next week! I know right, it always comes around so quickly. If you haven't yet sorted out your outfit, today I've provided a bit of inspo for what to wear on Christmas Day. I've thrown in a bit of red (because festive) and a bit of navy for freshness. I've gone for casual outfits and dressed up, depending on what your plans are on the day. And, every outfit is under $100 total. Merry Christmas!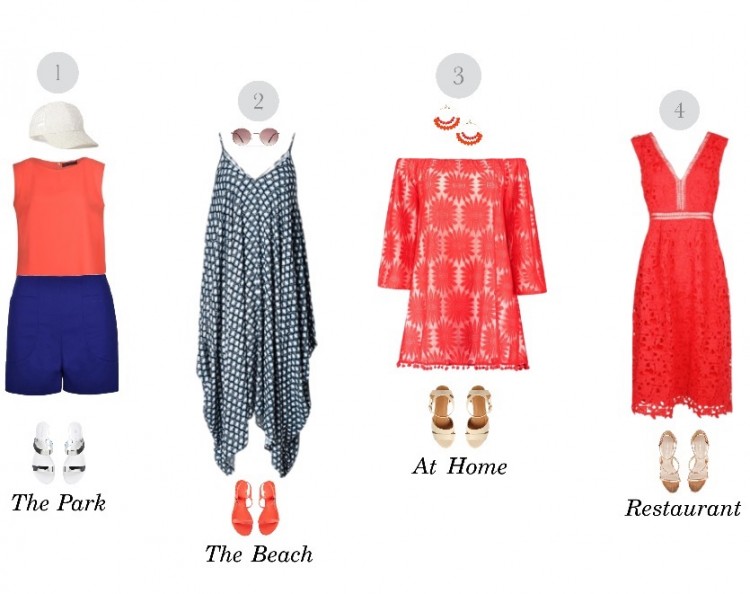 Outfit 1: the park = AUD$73
Ally top AUD$26
Ally shorts AUD$25
Target slides AUD$12
Cotton On hat AUD$10
Outfit 2: the beach = AUD$56
Target dress AUD$39
Target sandals AUD$12
Cotton On sunnies $5
Outfit 3: at home = AUD$60
Boohoo off the shoulder dress with pom poms AUD$28
Max and Chloe earrings AUD$17
Rubi wedges AUD$15
Outfit 4: restaurant = AUD$75
Boohoo dress AUD$60
Target heels AUD$25
What are your plans for Christmas? Would you wear any of these outfits?