Spring racing season is upon us – can you believe the first of the big race days at Flemington is only two weeks away?! I don't often get to the races, however I've been to my fair share of Melbourne Cup office parties and lunches, and when I do get to the local races here in Brisbane I love it. Sunshine, dressing up, champagne, putting on a bet and the thrill of the big race. What's not to love? I'm also one of those girls poring over the fashions on the field photos at the end of the carnival, marvelling at the combinations of headwear, dresses and shoes. If you're looking for some ideas for this year's spring racing carnival, you've come to the right place – I've teamed up with local online store, Billy J, to style eight gorgeous and affordable spring racing outfit ideas. These outfits are all stunning, fun and on-trend, whilst staying on budget. The backbone of each outfit is the amazing affordable, modern pieces from Billy J.
2015 Spring Racing Trends
This season we are seeing a lot of lace, white and bright florals, and as you can see by the below, the result is feminine yet fun. I'm also loving the 70s boho influence and I've played on that by teaming some of the gorgeous dresses with floral headpieces and some tan accessories. With spring racing, I like to stick to the more conservative styles – save the midriffs and mini skirts for the nightclub – and as this season the midi length is so big, why not work it! Jumpsuits and culottes will also play their part this year, and midi skirts will be huge again. High necklines are also a huge trend, and teamed with a gorgeous a-line skirt or floral print, you can't help but to look super fresh and feminine. Bright colours are also worth looking at – I'm loving jewel tones and red.
Tips for outfit shopping
My first tip would be to know the dress code, and if there is a specific colour or flower that lends to a theme. In addition, ladies day is an opportunity to get really frocked up in a gorgeous dress, florals or lace. When shopping, start with one item you really love (it can be either a dress, top, skirt or headpiece) and work the rest of the outfit around that. It can get cool in the late afternoons, so read the weather forecast and if it is going to be cool, why not think about a jacket or perhaps a cape to go over the top? I love Billy J's capes (featured below in the Oaks Day outfit) and white is such a beautiful neutral that will work back with most dresses.
2015 Melbourne Cup Carnival
The four major race days in the Melbourne Cup Carnival are:
AAMI Victoria Derby Day: 31 October
(Black and white, offical flower is the cornflower.)
Emirates Melbourne Cup: 3 November
(Major race day, go for modern and fun, offical flower is the yellow rose.)
Crown Oaks Day: 5 November
('Ladies Day', offical flower is the pink rose.)
Emirates Stakes Day: 7 November
(Family friendly day, relaxed glamour, offical flower is the red rose.)
I've themed the following outfits on these days, however all of the outfits would work just as well for any of the spring racing days.
What to Wear on Derby Day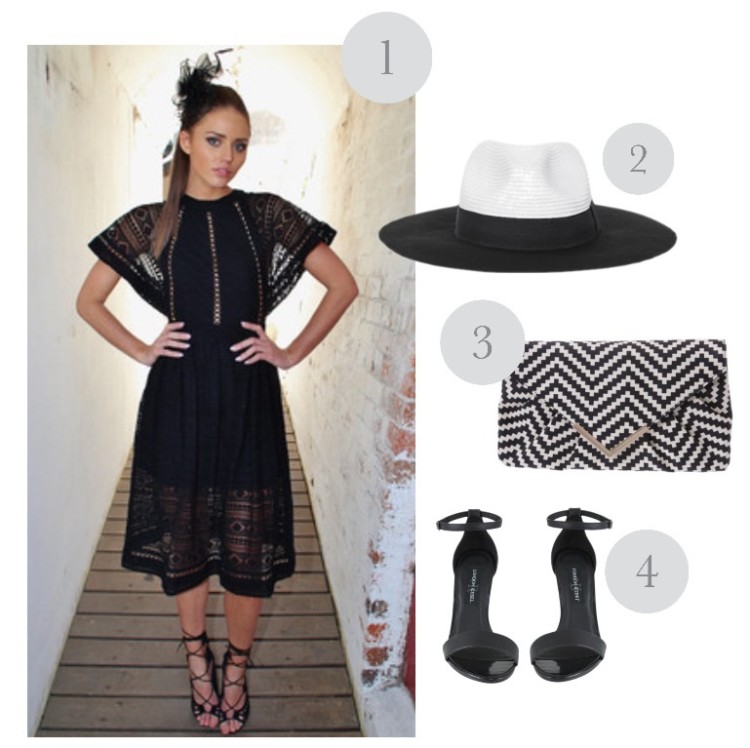 1. Billy J Filly Dress in black AUD$99
2. Bardot panama AUD$39.99
3. Colette clutch AUD$24.99
4. Famous Footwear heels AUD$49.99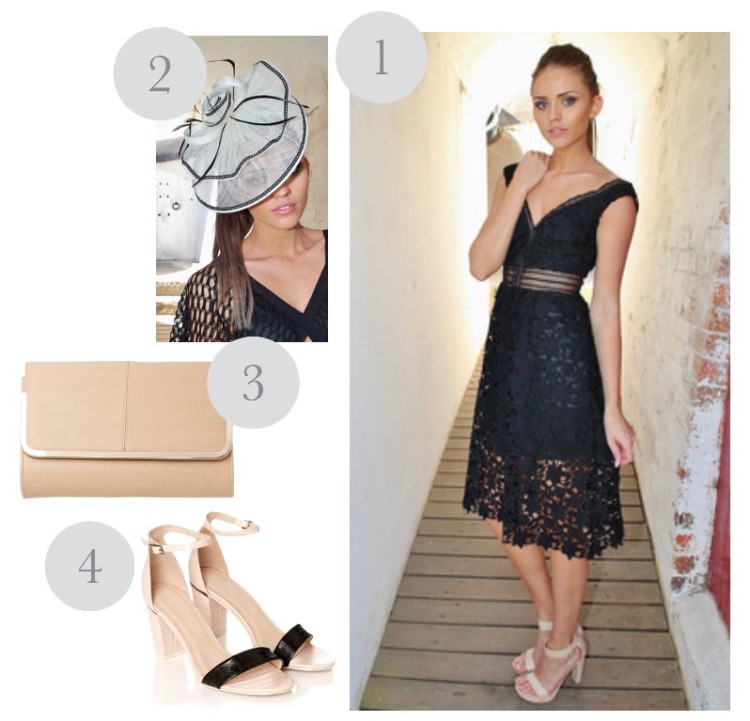 1. Billy J dreamer dress AUD$89
2. Billy J fascinator AUD$39
3. Colette clutch AUD$29.95
4. Portmans heels AUD$79.95
What to Wear on Mebourne Cup Day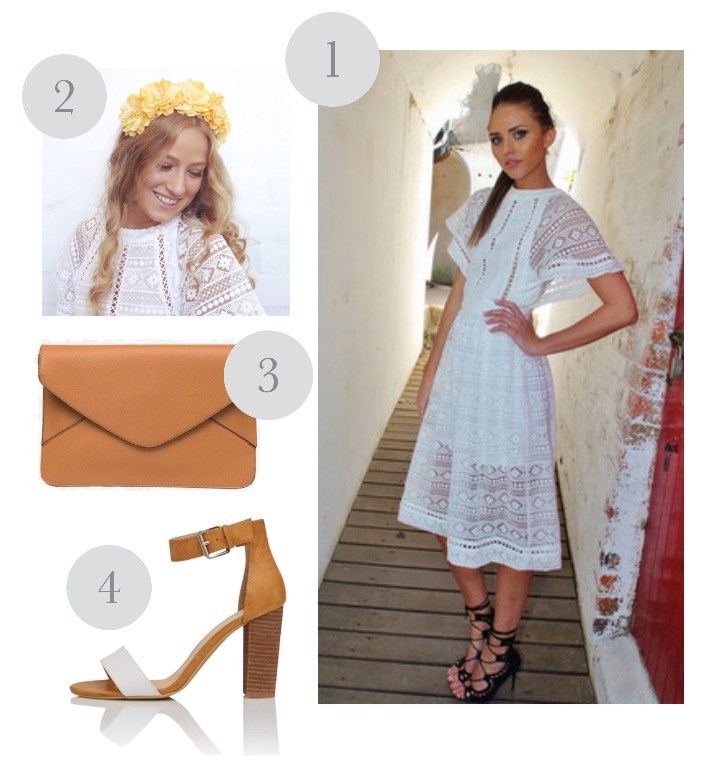 1. Billy J Filly dress in white AUD$99
2. Summerblossom flower crown AUD$30
3. Louenhide clutch AUD$79.95
4. Sportsgirl heels AUD$89.95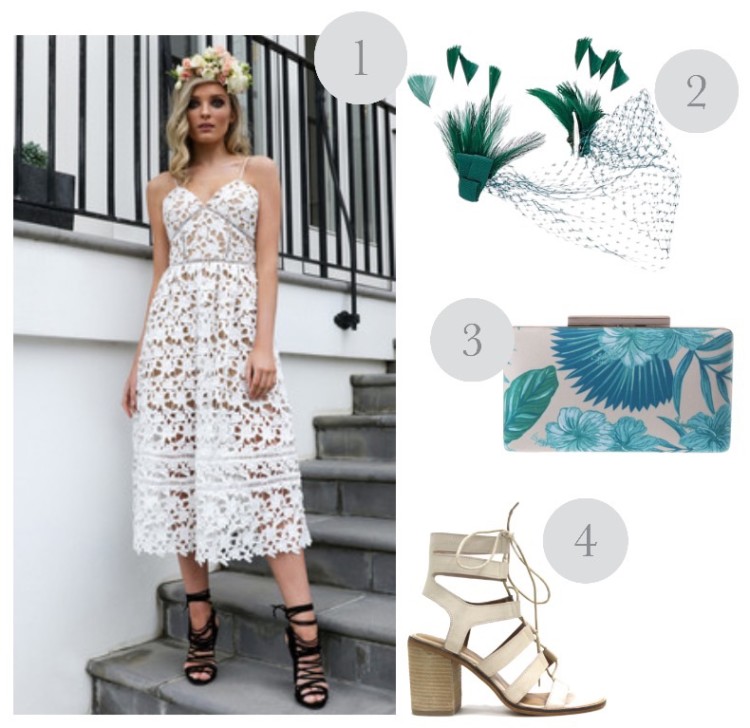 1. Billy J Lucette dress by Madison Square AUD$90
2. Mimco fascinator AUD$99.95
3. Colette clutch AUD$29.95
4. Therapy heels AUD$69.95
What to Wear on Crown Oaks Day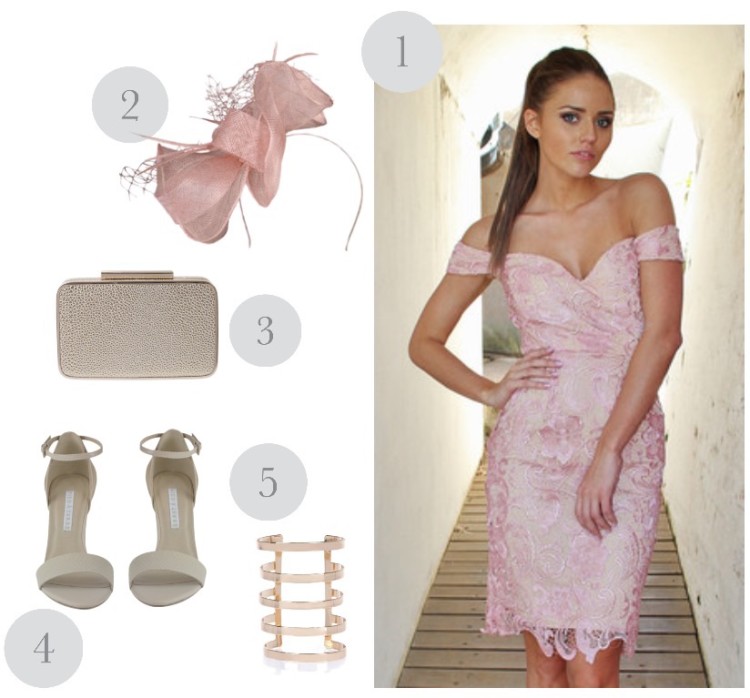 1. Billy J James Bond dress AUD$69
2. Collection Isla fascinator AUD$59.95
3. Colette clutch AUD$29.95
4. Famous Footwear heels AUD$49.99
5. River Island cuff US$20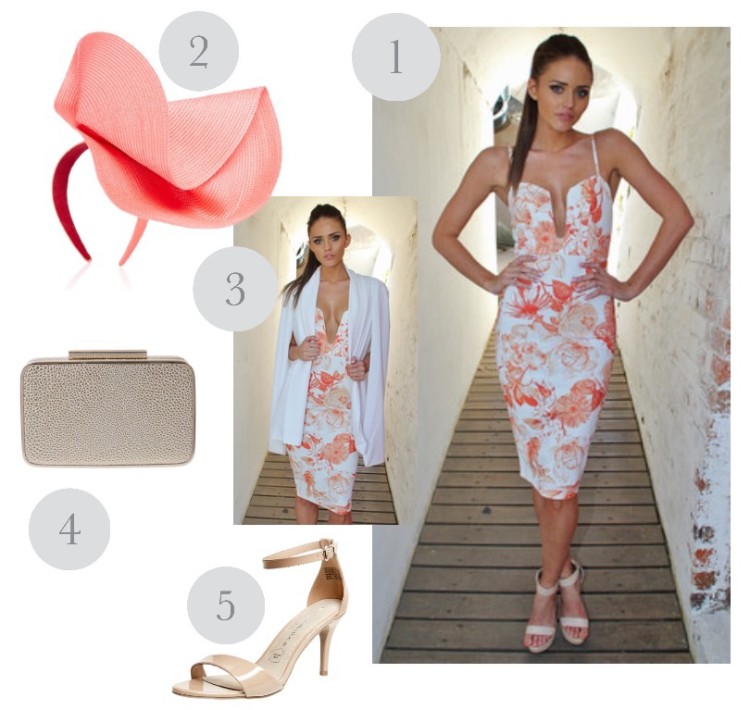 1. Billy J spring time dress AUD$55
2. Portmans fascinator AUD$79.95
3. Billy J cape AUD$89
4. Colette clutch AUD$29.95
5. Target heels AUD$35
What to Wear on Stakes Day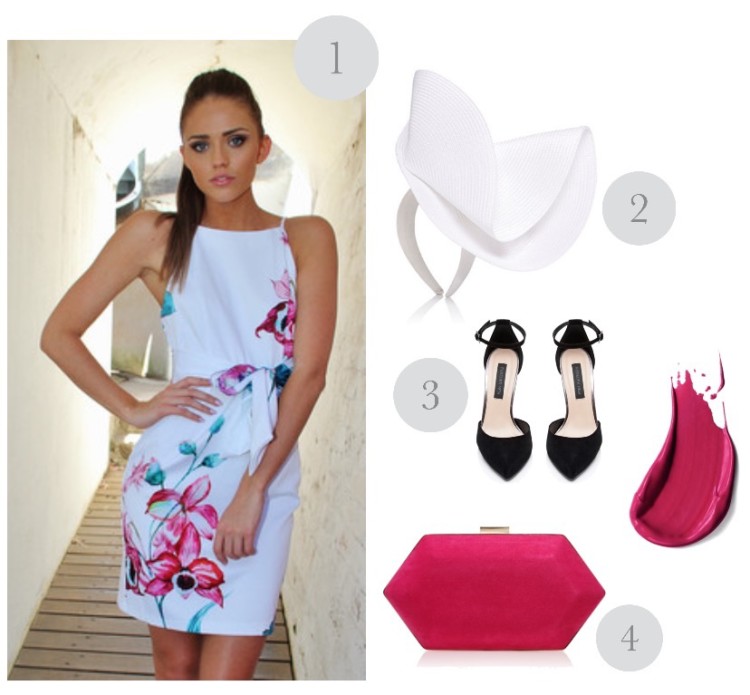 1. Billy J Rose dress AUD$64
2. Portmans fascinator AUD$79.95
3. Forever New heels AUD$34.95
4. Kurt Geiger clutch approx AUD$80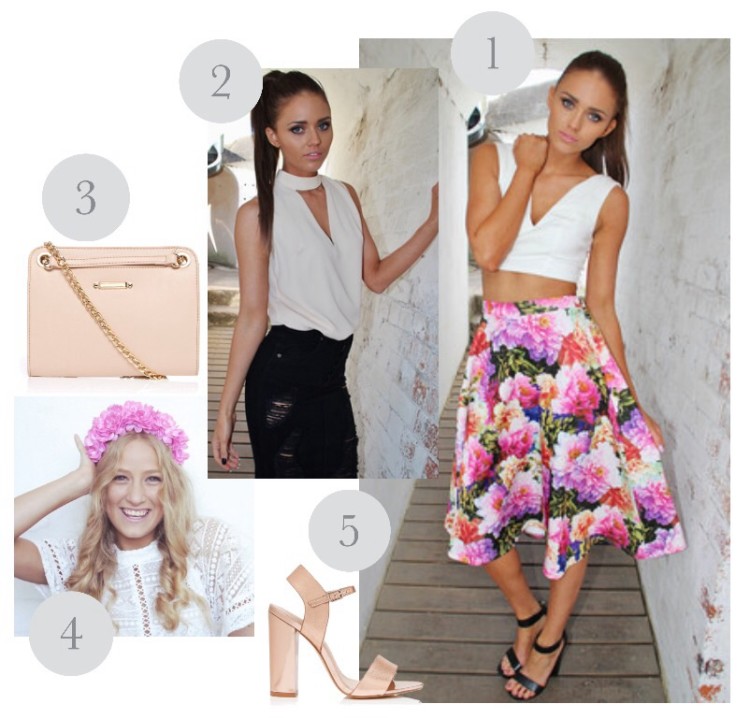 1. Billy J skirt AUD$55
2. Billy J top AUD$48
3. Portmans clutch AUD$39.95
4. Summerblossom flower crown AUD$30
5. Forever New heels AUD$79.99
Want more? Check out Billy J's entire spring racing range here.
What do you think about these outfits? What's your favoruite race day? Do you enjoy going to the races or is the office Cup party your go-to?
*This post has been sponsored by Billy J, however all thoughts, wording and styling is my own.