Whenever I feel like my outfit is a bit plain, a bit simple, needs jazzing up or needs to lift from 'casual mum-style' to 'fashion-girl-cool', I add a pair of statement sunglasses. The easiest, and often most affordable way to update your look for the season, wearing a statement shape that suits you is lots of fun and often a conversation starter. And of course, they're practical and essential for our Australian sun. I'm a big fan of vintage shapes such as the cats-eye or 70s round shape, and of course mirrored lenses are really big this season too. My five top tips for how to wear statement sunglasses are:
1. Ensure the sunglasses are UV rated and are preferably category 2 or 3 in the Australian/New Zealand sunglasses and fashion spectacles rating. That way they will protect your eyes from our harsh UV rays. (Category 0 and 1 provide none to minimal protection!)
2. Choose a style that suits you and you feel comfortable wearing. Don't rely on others' opinion here. If you like them, check them out in a mirror and if you like what you see, buy them. Statement sunglasses are often quirky and not to everyone's taste, however if you feel good in them, that's the most important thing. I've often loved pairs of sunglasses that others did not like, however I bought them and still wear them to this day as I feel vintage-cool in them. Wear what you love!
3. Have fun matching or mis-matching your outfit to suit. I love when I see the cats-eye shape worn on someone who is also wearing a 50s style midi skirt, or cropped tailored pants. In contrast, they also work really well with a modern-grunge outfit, such as jeans, converse and a band t-shirt. I have a vintage tan pair I wear with my 70s-inspired boho outfits, however I also love them with a sleek LBD.
4. Statement sunglasses are a tired-mama's godsend. Two hours' sleep last night? Chuck on your comfy jeans, a tshirt, tie your hair back (or at least brush it!) and throw on a pair of fun statement sunglasses. You'll look fun, put together and best of all they'll hide your sleepy eyes.
5. Take care of them. I never wear my sunglasses on my head or to hold my hair back – it stretches the arms. And the best way to protect them from scratches is with a hard case – you can buy them at $2 shops if your pair didn't come with one.
I have been on the hunt for a new pair of statement sunglasses for a while now, preferably in a black colourway as I have quite a few lighter pairs of shades. Recently the gorgeous people at local online store Pure Moda invited me to check out their collection, and when I came across their stocked range of sunglasses I was in heaven! (Note: you also must check out their insanely awesome sale section!) I specifically fell in love with the Invader in black from Quay sunglasses, and with free express shipping from Pure Moda, I was soon holding my new babies in my hot little hands!
These sunglasses are gorge for a few reasons: they're category 3 which is a high protection rating, they're a super cool cats-eye/round shape which is super fun and they're really light and comfortable to wear. Best of all they're $50 so won't break the budget. (Oh, and Pure Moda wrapped them up beautifully so they'd also be perfect for gift-giving – to someone you love or yourself :))
I wore them with a couple of faves – my sleeveless knit top from Frankie and Co, skinny jeans from Glassons, slides form Target and Louenhide Delmar bag. Perfect Saturday casual outfit.
Wearing:
(Gifted) Quay Invader sunglasses by Pure Moda (with free express shipping!)
(Gifted) Frankie and Co knit top, currently unavailable.
Glassons skinny jeans, sold out, similar here for AUD$61
Target slides, last year, similar here for AUD$16
(Gifted) Louenhide Delmar bag, sold out.
(Gifted) From These Hands cuff available here.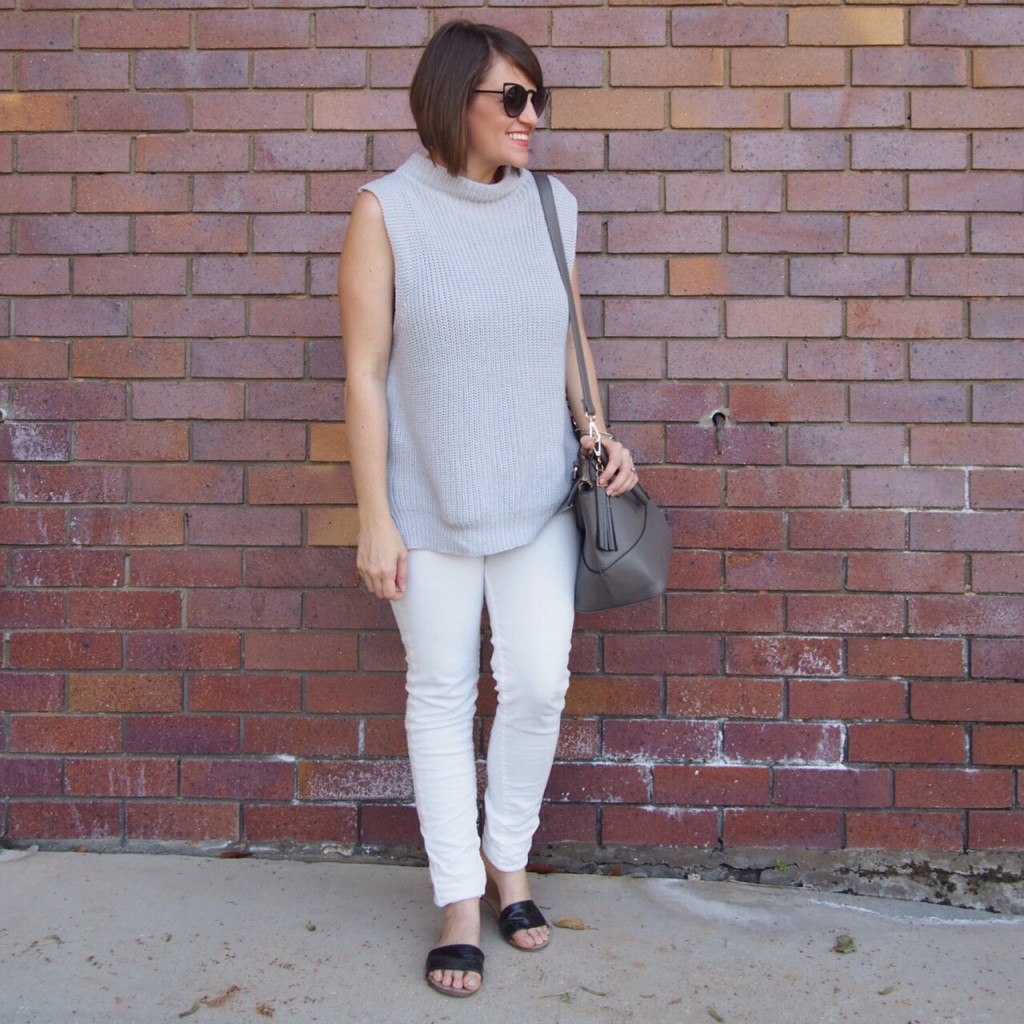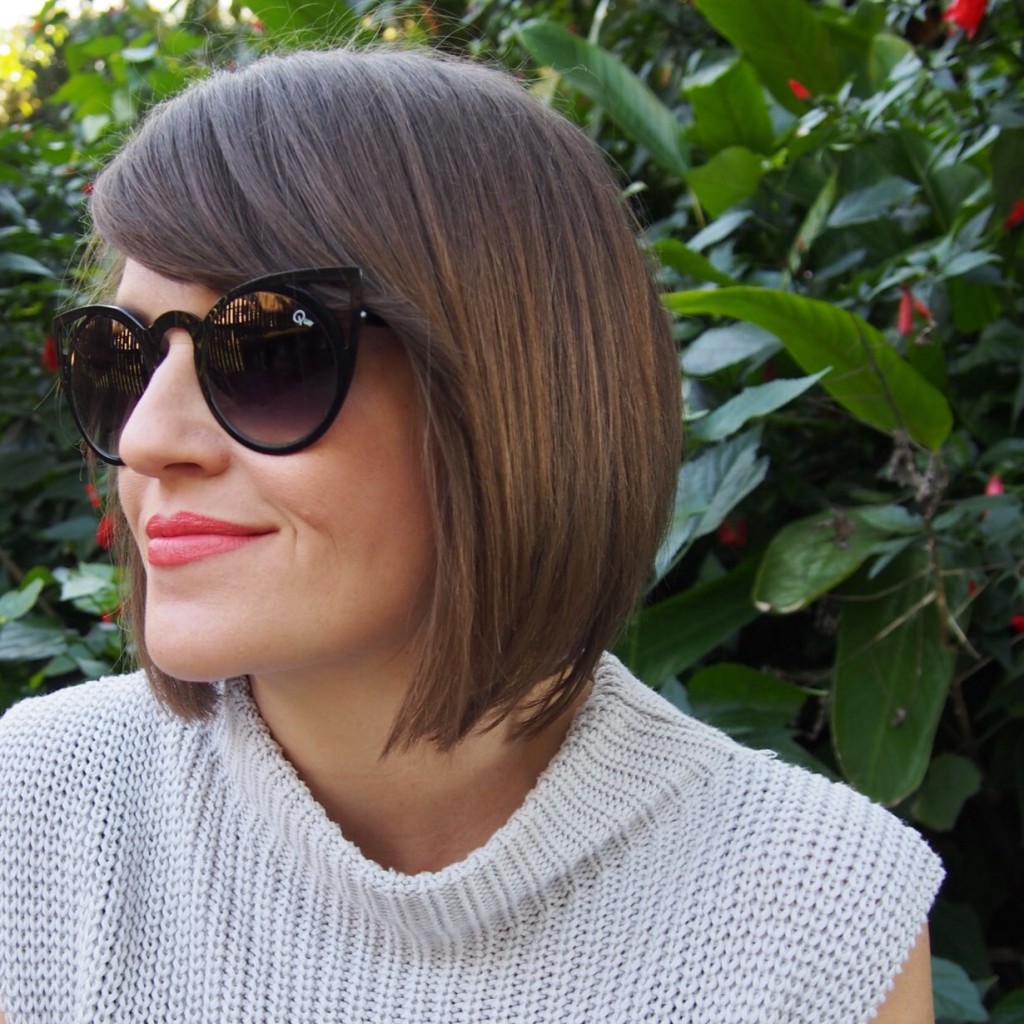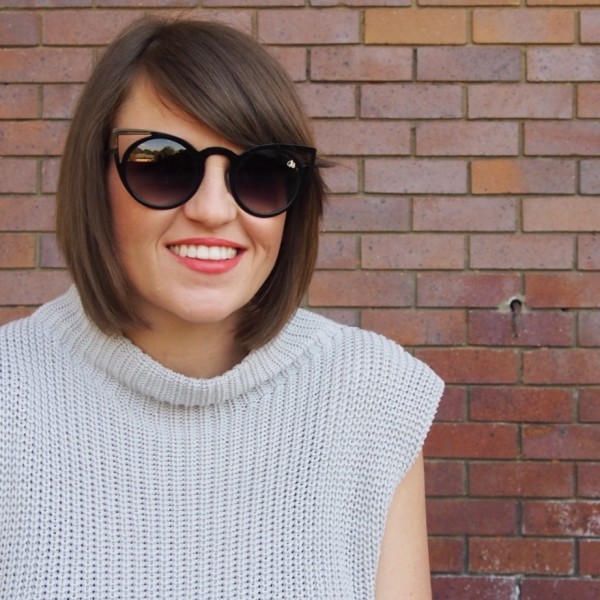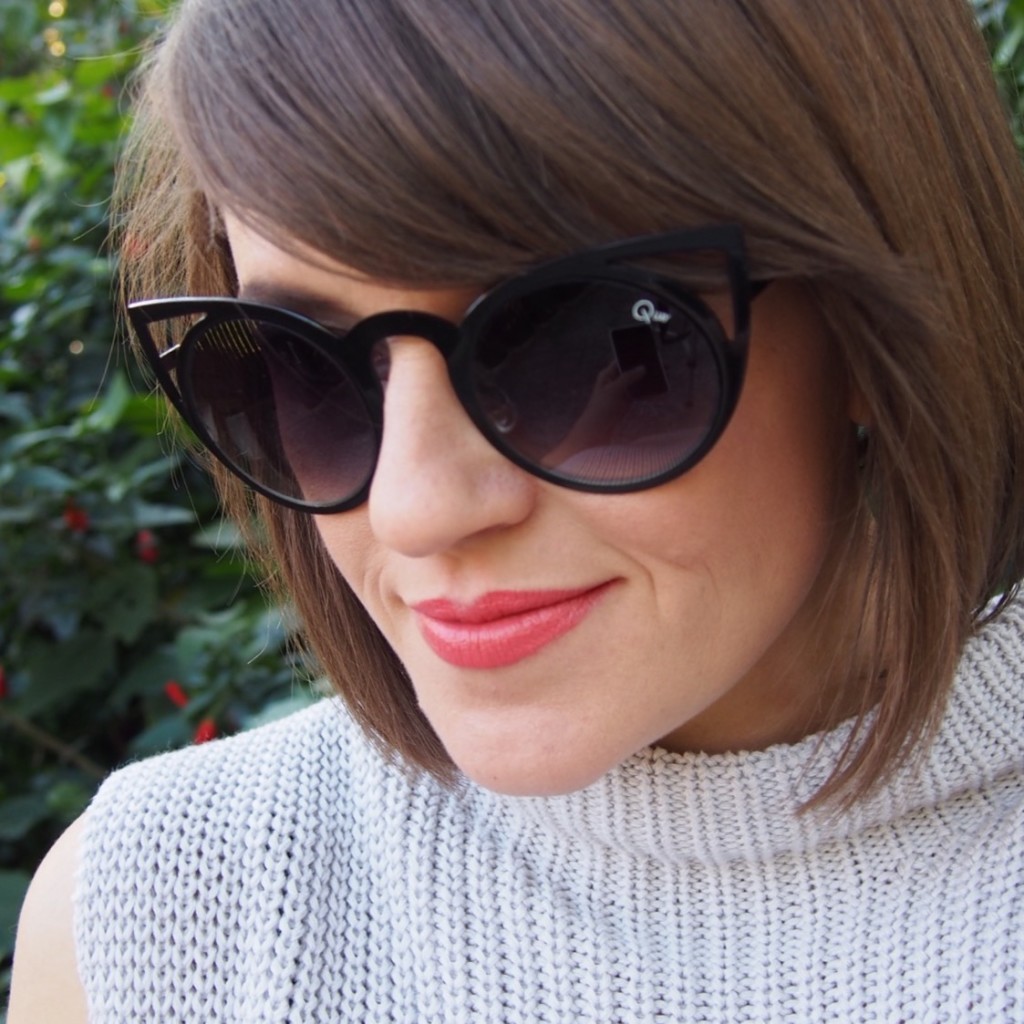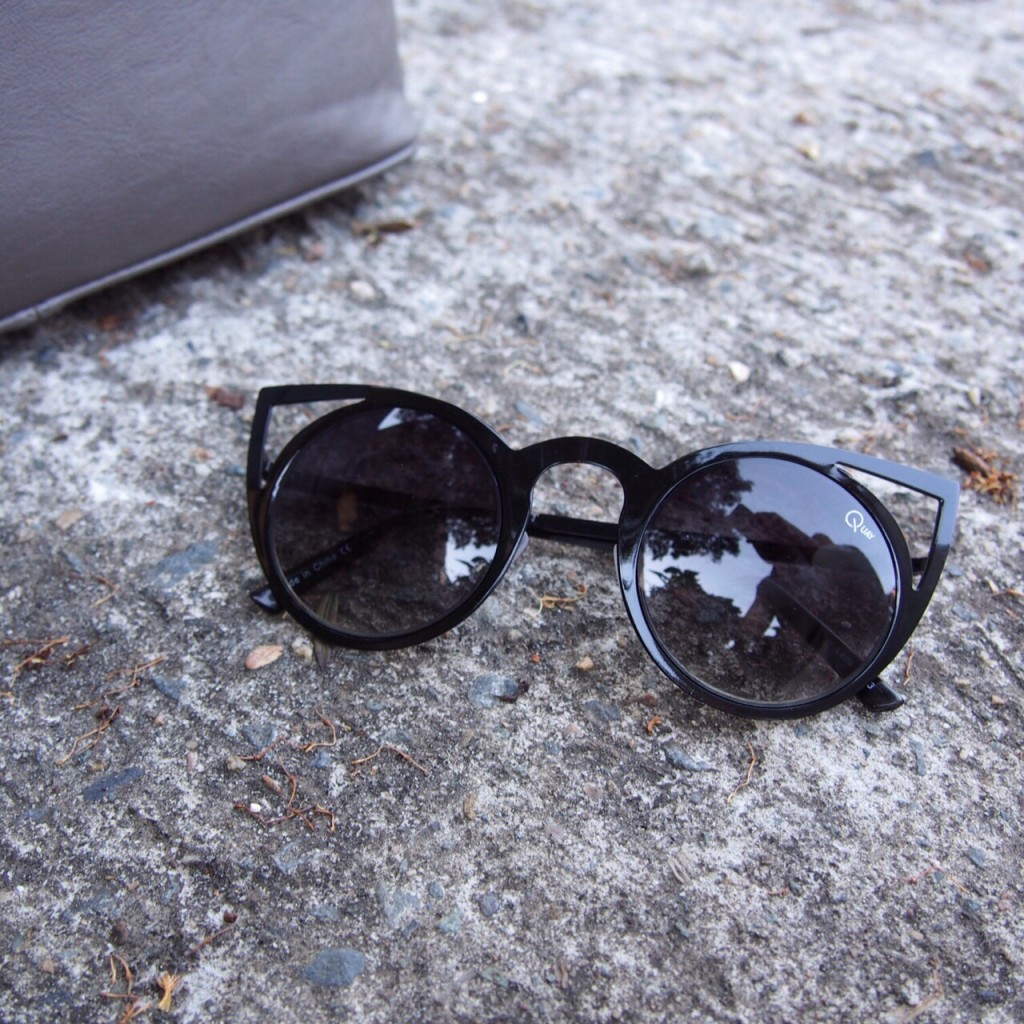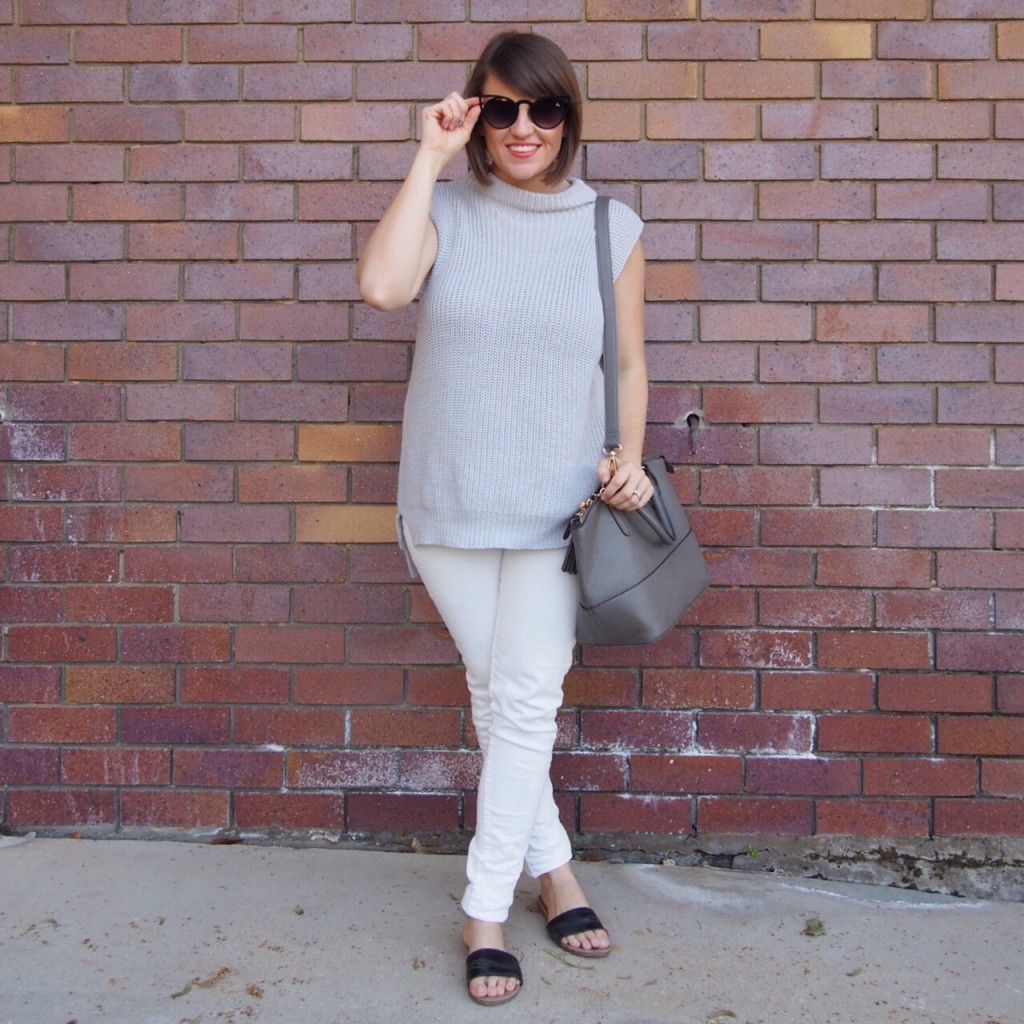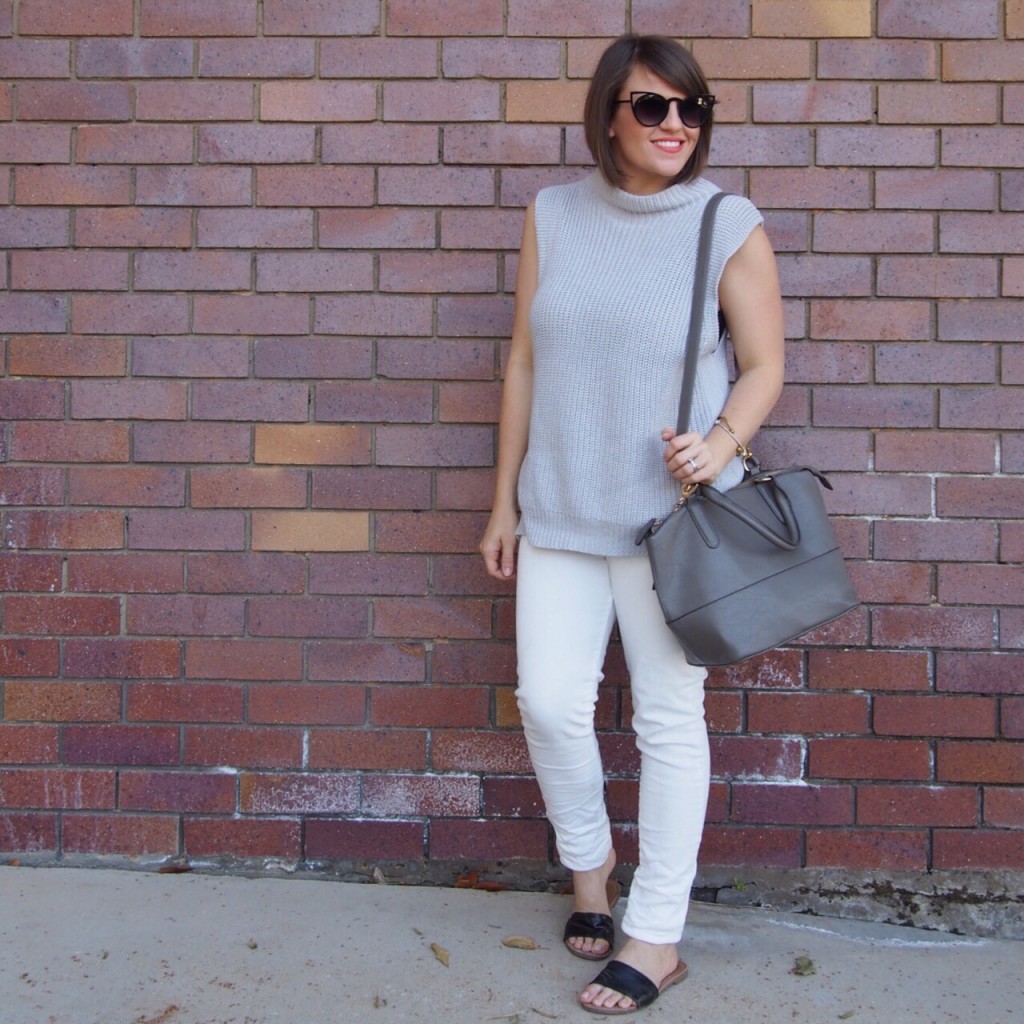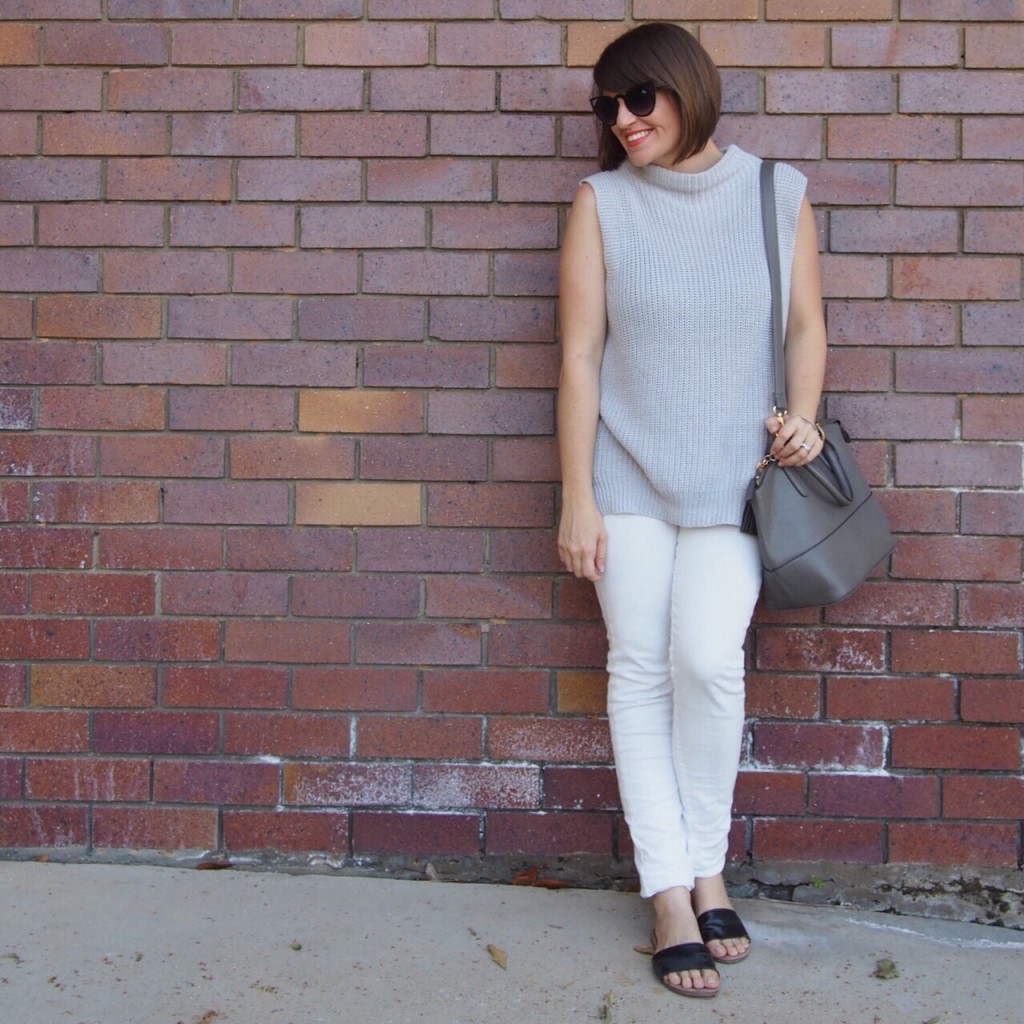 Do you love statement sunglasses?
{This post was sponsored by Pure Moda, however all styling, products and words are of my own choosing}