When you think of comfortable pants, what sort of bottoms do you think of? Pyjamas? Leggings? Not the most stylish of pants come to mind for me, anyway. Well, my friends, I've found a new style of pants that you can slip on in the morning, be comfortable AND look stylish to boot. What?! I know right.
Enter the stretch, pull-on pants from (awesome new online store) Frankie and Co. These pants have the comfort of leggings, with the thickness of a classic black pant which means there's no lumps and bumps on show and you can avoid the whole 'leggings are not pants' debate. They will be perfect in winter with some boots and an oversized knit, or a simple t-shirt and a scarf as I have done today. This top and scarf are also from Frankie and Co – the top is super comfy and the scarf has these amazing tassels on the end which give a point of difference, and conveniently ties in my red lippy! I'm currently eight days into the Fox in Flats style dare – today's dare is 'vamp vixen' – woah mama! I'm hoping these red lips and mule boots get me through. What do you think?
Wearing:
(Gifted) Frankie and Co pull-on pants AUD$79
(Gifted) Frankie and Co basic top in grey AUD$39
Best and Less black mules, similar here for AUD$30
(Gifted) Frankie and Co Naya scarf AUD$39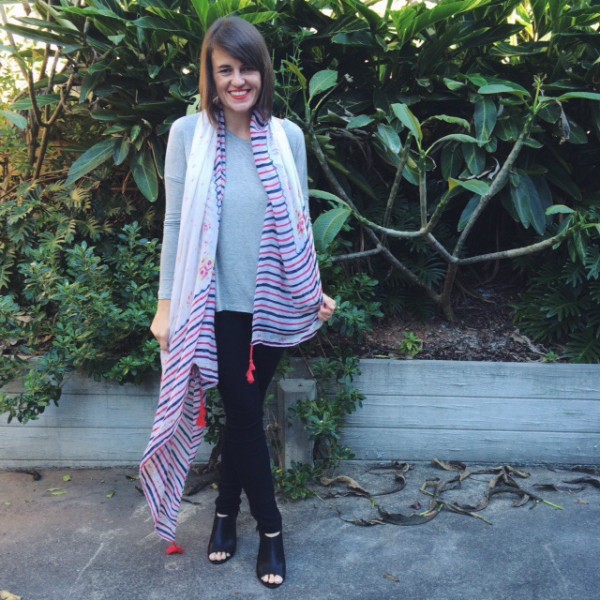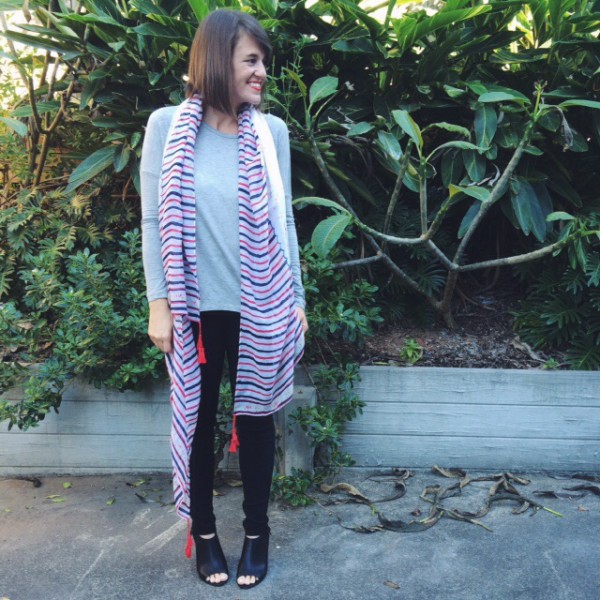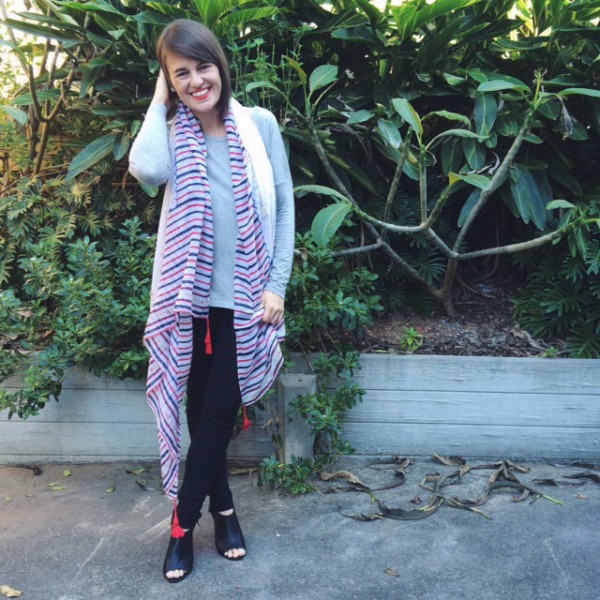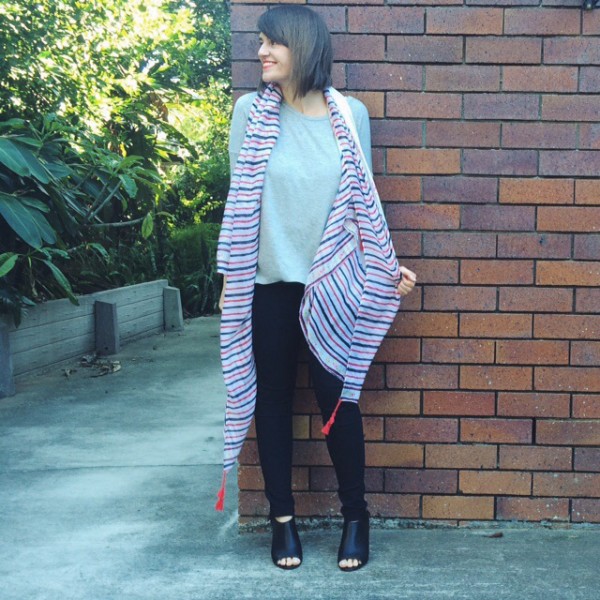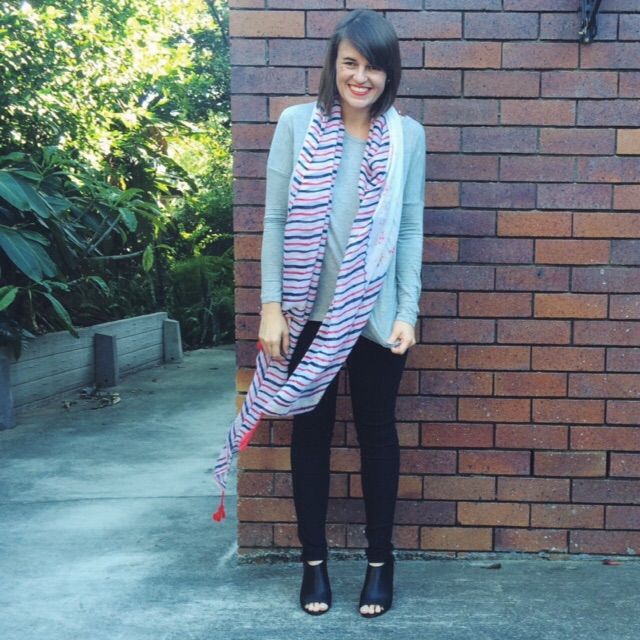 Do you have a favourite pair of comfy pants?