Last week I travelled up to Westfield North Lakes* to complete another one of my favourite Outfits Under $100 challenges, and boy did I score! Not only did I bag an autumn-ready outfit for myself, I also picked up a super cute warm outfit for Hannah, and picked up some complementary The Base by Lara Bingle products, as part of Westfield Queensland's The Base #westfieldqldxthebase promotion! Basically, if you spend $500 over two months (from 21 March to 24 May) at selected retailers in a Queensland Westfield, you show your receipts to Concierge and collect your very own The Base products for free! Phew! An amazing deal – for some amazing products. (For more information about the The Base promotion drop into your local Queensland Westfield or visit http://www.westfield.com.au/qld/)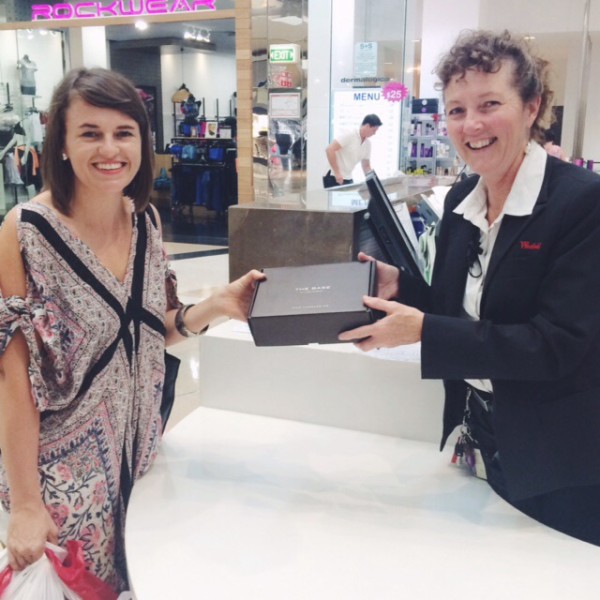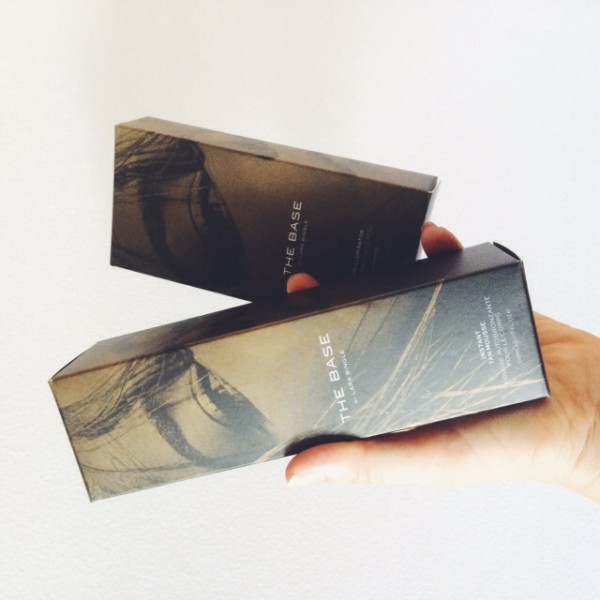 So, back to the shopping. What a day. I managed to find an amazing autumn/winter outfit for just $59.60. Here's what I bought, all from Westfield North Lakes.
Cotton On jeans AUD$20 | Cotton On top AUD$5 | Big W Cardigan AUD$29 | Best & Less mule boots AUD$5.60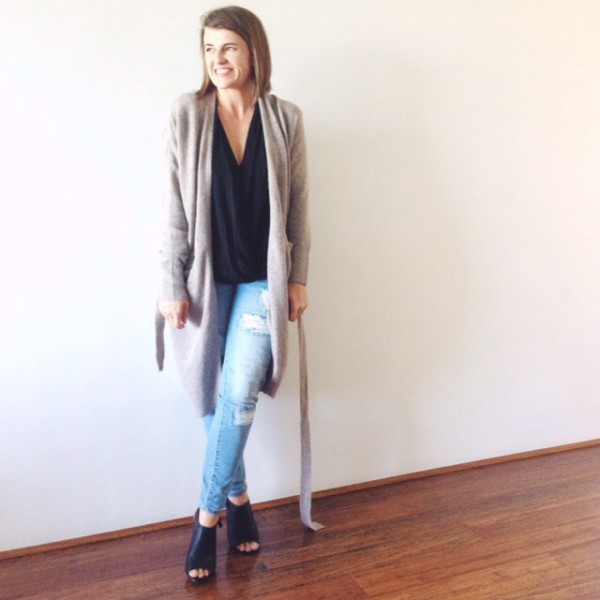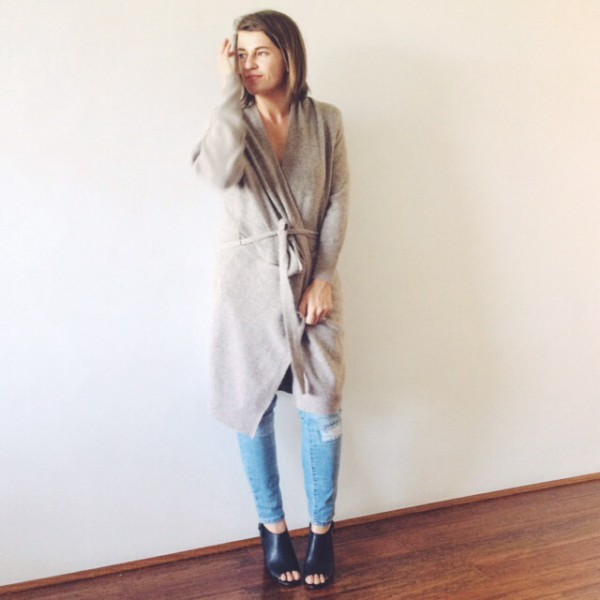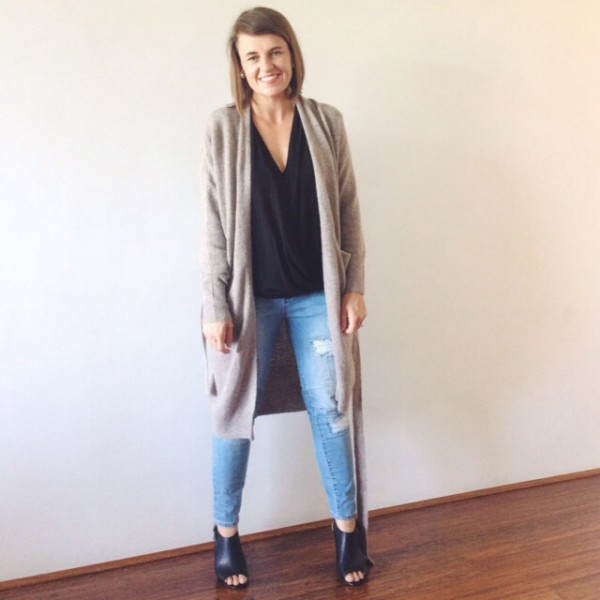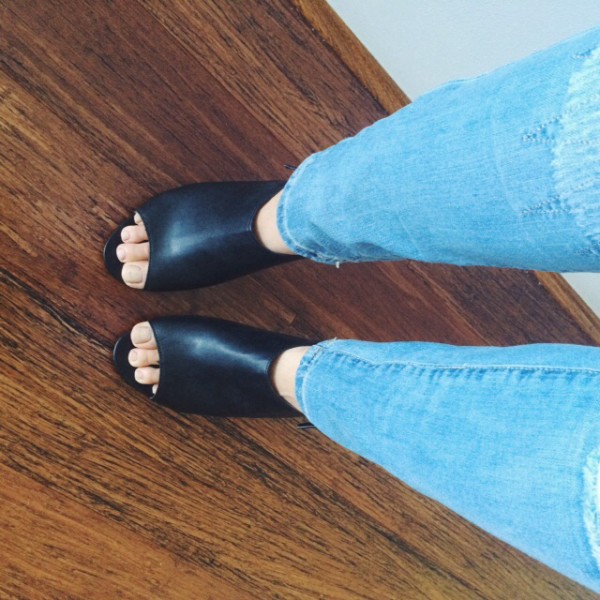 And here's what Hannah scored, total $46 (I chucked in the extra $6 :))
Lee Cooper at Big W top AUD$18 | Lee Cooper at Big W vest AUD$24 | Big W leggings AUD$4
(Note: she does usually wear shoes, however today was one of those days where she would not leave them on!)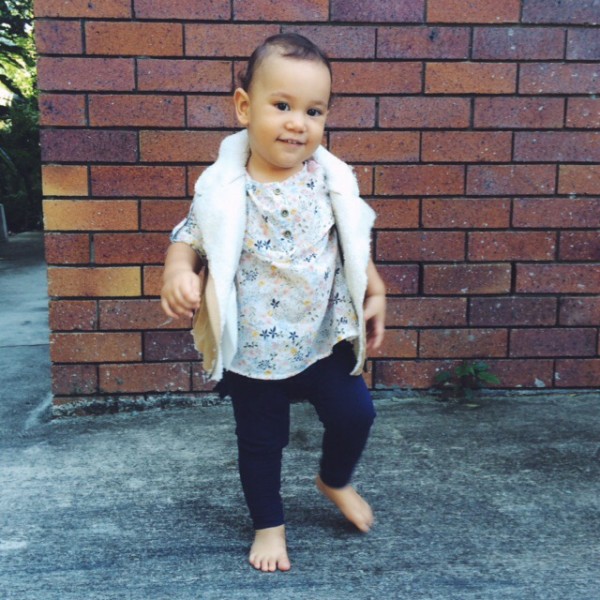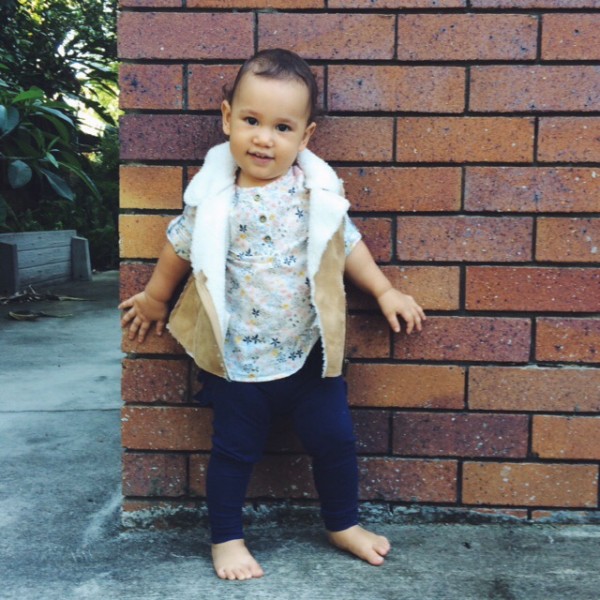 Here's the free product I picked up – The Base by Lara Bingle tan mousse and Face Illuminator. I am yet to run the Face Illuminator at time of publishing, however I've tried the tan and I must say I am really happy with the results. A fake tanner from way back, I've tried just about every product on the market. What I liked about The Base, as it has basically no smell. It's also really easy to apply and goes on brown, so you can easily get an even result. I've applied two applications and I'm really happy with the light to medium brown colour. I would certainly recommend it. Good on you, Lara!
Here's the product and my knobbly legs after two applications.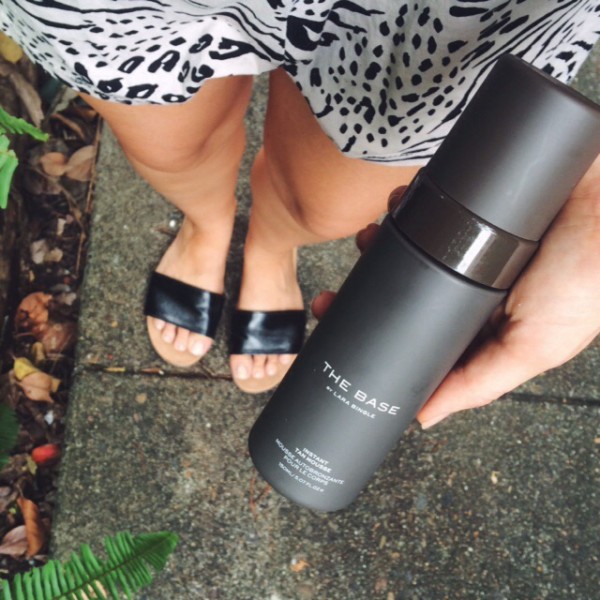 * Note: this post was sponsored by Westfield North Lakes, however all product was of my choosing. The Base products were gifted.