I'm currently nearly one week in to the Fox in Flats style dare for September, and I'm noticing a bit of theme to my outfits – white, black, sparkle. I don't know what's come over me but I'm loving a bit of sequinny goodness these days, and couldn't wait to wear this gorgeous new jumper from St Frock. It features two of my current loves – sequins and polka dots! I Instagrammed this jumper in the black version weeks ago and it went nuts – I'm loving the white for a bit of spring freshness though. I hope you're having a lovely weekend so far!
Wearing:
(Gifted) St Frock reflector sequin jumper AUD$49
Dotti pleather skirt, last year, similar here
ASOS chunky hat trick flatforms AUD$69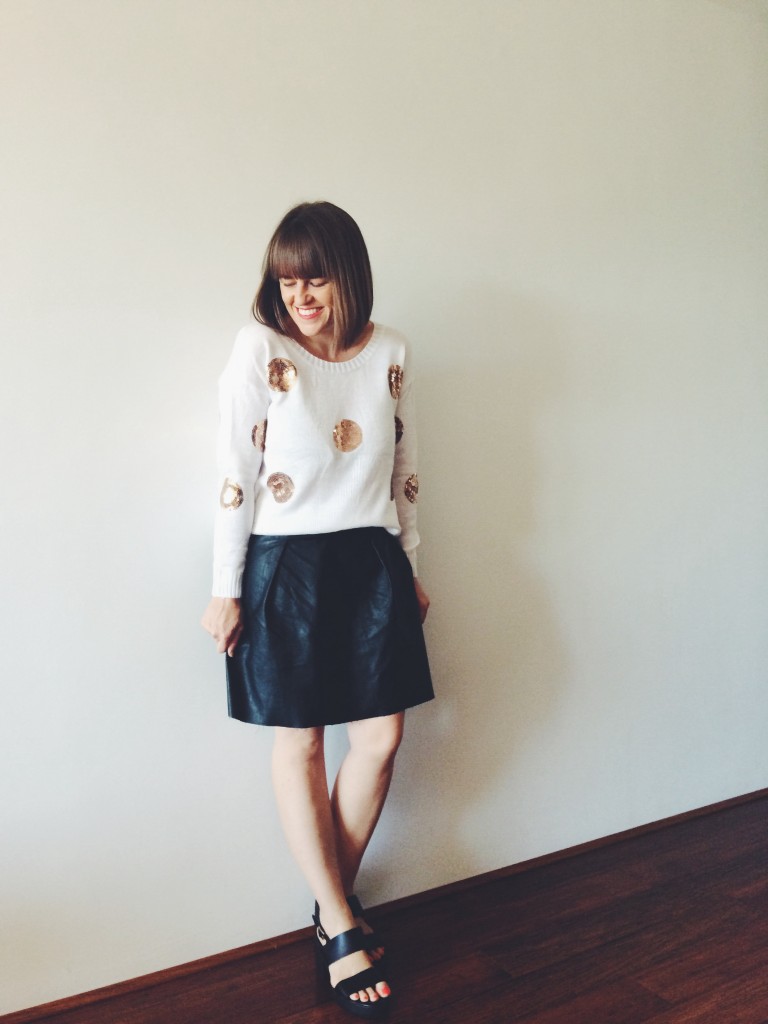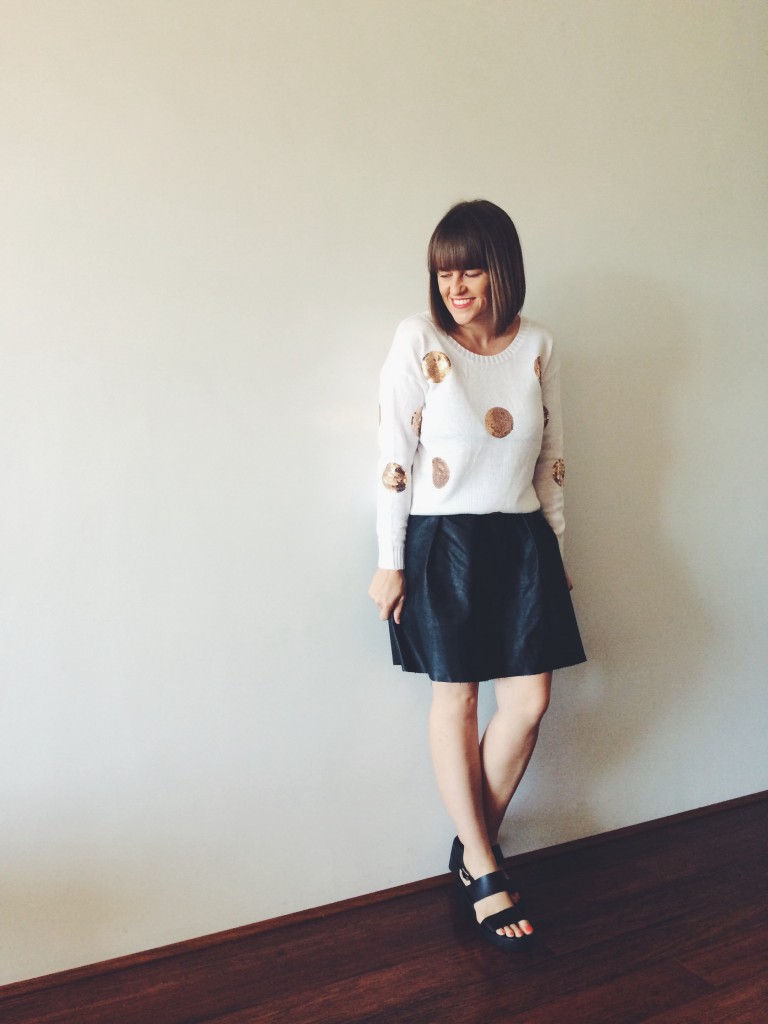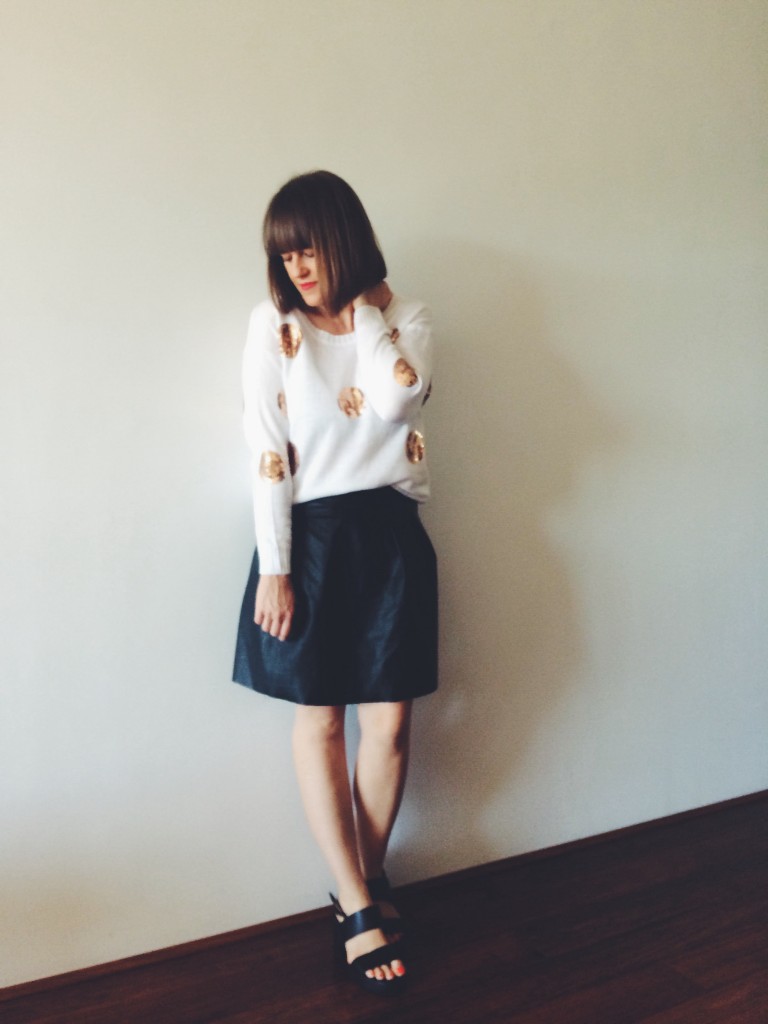 Are you addicted to sequins like me?